Florida's Beach
The southwest peninsula of Tampa comprises 26 communities and 35 miles of shoreline. With the Gulf of Mexico to the west and Tampa Bay to the east, St. Petersburg and St. Pete Beach offer a wide variety of venues to ensure your group's ultimate satisfaction.

October 19, 2007
HOT VENUES
PIER-FECTION IS BLISS
Ever since
The St. Petersburg Pier
opened in 1899 in downtown St. Petersburg, this landmark has attracted locals and tourists alike. The unique inverted pyramid that makes up its five-story structure features a variety of shopping, dining, event, and entertainment options. The first level houses 16 retail stores and the Dockside Eatery. The 1,995-square-foot activity room at the eatery can be rented for meetings and events for as many as 150 people and comes equipped with a stage and audiovisual equipment. An aquarium occupies levels one and two and has space for small events with fewer than 75 guests. The remaining levels have additional restaurants, all of which have private areas for events, and some offer spaces for presentations or entertainment. The outdoor observation deck on the fifth level of the Pier can accommodate groups as large as 800, while the courtyard space on the first level has space for as many as 1,500. Other activities such as boating, biking, dolphin sightseeing tours, sunset cruises, and fishing take place year-round, along with live musical performances every Sunday evening.
MULTI-USE GOES HISTORIC
Built in 1924,
The Coliseum
ballroom's Mediterranean-style was the southern destination for performers during the 1920s and 1930s. Today the space hosts a range of events from boxing to banquets. The hall is 15,525 square feet and features hard wooden floors throughout. A balcony overlooks the space and can host 150 people. Catering services must be chosen from an approved list.

TAKE IT OUT TO THE BALL GAME
Originally the Suncoast Dome and then the ThunderDome,
Tropicana Field
's 1.1 million-square-foot facility boasts much more than just being the home of the Devil Rays. The park is the world's only professional sports facility that features a 10,000-gallon tank filled with live Crownose Rays. Located behind the centerfield wall, guests are able to touch and feed the 30+ stingrays during games and other events. On the upper level of the stadium there are two choices for private events: Batter's Eye Restaurant, which accommodates 20 to 350 guests and overlooks the field, and Cuesta-Ray Cigar Bar, which can accommodate as many as 60 and features leather chairs, sofas, and of course stogies. At field level are the Checkers Bullpen Café and the newly renovated Sand Bar. There, groups as large as 138 can dine picnic-style right by the bullpen and third base lines. Just this year, the facility renovated its club level to accommodate as many as 300 people and now features upscale amenities such as granite counter tops and flat screen TVs. Center Plate Catering is the exclusive in-house caterer for the park.
FOR A SURREAL EXPERIENCE
The 2,800-square-foot
Salvador Dali Museum
houses the most comprehensive collection of the renowned artist's work, including 96 oil paintings made between 1917 and 1970. The space can seat 150 for dinner, 250 for meetings, and 350 for receptions. An on-site kitchen, loading dock, rentals, PA system, and retractable movie screen are some of the amenities that are provided.

THE GREAT OUTDOORS
More than 50,000 tropical plants span the four acres of
Sunken Gardens
, an outdoor event facility. There are three main locations available to host groups of 75 to 175 people. The Oak Pavilion consists of a 250-year-old live oak tree serving as a canopy for as many as 75 people. There is also an open lawn surrounded by Cuban Royal Palm Trees that can host 175 guests, and a Butterfly Garden that can accommodate 150. Inside, the Garden Room, which overlooks the Butterfly Garden, can seat as many as 125. All groups must select a caterer from the facility's preferred list.
RENOVATIONS SET THE STAGE
In 2004, the
Mahaffey Theater for the Performing Arts
underwent a 20-million-dollar renovation doubling the lobby size, expanding the ballroom to now accommodate 220, and adding a three-story glass curtain wall and glass-enclosed atrium that overlooks the city's beautiful downtown waterfront. Other event spaces include the intimate Bayview Room and the east atrium, which are subject to availability due to the theater's schedule. The Sport Management Group manages the facility, and welcomes outside caterers.
FOR THE HISTORY BUFF
Opened in 1922, the
St. Petersburg Museum of History
was established as a means to preserve and communicate the city's history. Groups may rent the glass-enclosed 24,000-square-foot First Airline Pavilion, featuring an exact working replica of the first commercial airplane: a real conversation piece. Overlooking Tampa Bay, this space can accommodate 150 people seated or an additional 25 for receptions. Outside the entrance of the museum is another space perfect for pre-function cocktails. Enclosed on three sides and covered, this area can accommodate as many as 50 guests reception-style.
CLEARWATER
BEYOND THE PERFORMING ARTS
In addition to
Ruth Eckerd Hall
's 2,173-seat auditorium, there are several other options for a special event. The 5,000-square-foot
Margarete Heye
great room features a dramatic vaulted ceiling and is surrounded by an 11,500-square-foot outdoor terrace. The lounge-like Hoffman Dress Circle room can accommodate as many as 80 people, reception-style and the 1,000-square-foot Dimmitt Family Atrium lounge are also available. Additionally, there are galleries located on both the east and west sides of the auditorium that serve as pre-function areas for as many as 100. At the entrance, the grand concourse can host as many as 2,175 and is available for rental. Outside vendors welcome.
MULTIPURPOSE FACILITY
The bilevel
Harborview Center
is conveniently located in downtown Clearwater. The lower level consists of a 30,000-square-foot exhibition hall and the upper level features 11 meeting rooms totaling 65,000 square feet. A sunlit, two-story atrium allows passage to the conference level and is great for registration or pre-function space. Both catering and audiovisual are handled exclusively in-house.
AREA HOTELS WITH MEETING SPACE
NEW
Just opened in June, the
Hampton Inn and Suites Clearwater
is only three minutes from the St. Petersburg-Clearwater International Airport. The hotel's meeting rooms can accommodate anywhere from 24 to 60 guests, depending on the room arrangement. For the down time between meetings, a swimming pool and fitness facilities are located on the property, and a golf course is within a five-minute drive. Plus, you can register online for as many as 25 rooms for your group, create a group Web page to post event information, and allow attendees to secure bookings at your reserved rate. Other resources are also available on the Web site to make planning your event easier.
RENOVATED
Currently undergoing renovations, the
Ramada Inn Mirage
has lots of benefits to offer your next meeting, show, or event. Guest rooms have been redecorated and are all receiving new mattresses. The hotel is fully equipped with enough space to accommodate a small meeting or large-scale exhibition. The Palm I & II rooms are 2,600 square feet apiece and can accommodate 250 guests for a reception.
BEACHFRONT RESORT
A Loews Hotel property, the
Don CeSar Beach Resort & Spa
was built to resemble the Royal Hawaiian in Waikiki Beach, hence its obvious pink hue. There are more than 38,000 square feet of meeting space, including a 5,400-square-foot multi-level grand ballroom (with a pullout stage), eight conference rooms ranging from 900 square feet to 5,400 square feet, and five outdoor waterside arenas that accommodate groups desiring 900 to 8,400 square feet. In addition, the hotel has seven boardrooms to host high-powered executive meetings and 10,400 square feet of outdoor verandas. A full-service spa and four dining options, all of which offer private group rates, are also on site.
PRIME LOCATION
The bayfront
Hilton St. Petersburg
, in the waterfront district of downtown, is within walking distance of The Pier and other attractions. The property features more than 30,000 square feet of meeting and event space including a 6,069-square-foot exhibition salon and a 7,221-square-foot ballroom. The newly renovated Tangerine restaurant offers three private dining rooms that can seat eight guests, perfect for the working lunch or small board meeting.
AN UPSCALE COMPOUND
Set on 21 acres that border the Intracoastal Waterway in Clearwater, the
Belleview Biltmore Resort & Spa
boasts 40,000 square feet of event space. The 13,000-square-foot Tiffany ballroom features detailed windows and ceiling designs from the original Tiffany glass factory. The Victorian parlor-style carriage porch is another unique space on site. This glass-enclosed porch can accommodate 90 guests banquet-style and as many as 150 for receptions. Other spaces available for use are the 87-seat amphitheater, several small meeting rooms, and two additional ballrooms. The Belleview also has a private beach club located on Sand Key where the Sandkey Sunset Room and Cabana Bar & Grill offer additional beachfront event space, both inside and out.
FOR TENNIS AND GOLF
Located on the waterfront in the heart of downtown St. Petersburg, the
Renaissance Vinoy Resort & Golf Club
has more than 40,000 square feet of meeting space and 21,000 square feet of landscaped outdoor space. The 11,340-square-foot Palm Court ballroom, among others, is a highlight in addition to the five restaurants, three lounges, 12 tennis courts, and newly renovated championship golf course.
ISLAND PARADISE
Spanning 20 acres on St. Pete Beach, the
Tradewinds Island Grand
beach resort can accommodate as many as 600 guests . In addition to 30,000 square feet of indoor event space, the property has six outdoor venues including beachfront patios, terraces, and courtyards. Adjacent to the 8,400-square-foot island ballroom is the Grand Palm Colonnade, an 8,000-square-foot climate-controlled garden atrium that is ideal for cocktail receptions. The property also has an additional 21 meeting rooms, 11 restaurants, tennis courts, and a spa.
GOLF ENTHUSIASTS
Home of the PGA Tour's Chrysler Championship, the
Westin Innisbrook Golf Resort
has three conference complexes featuring 34 meeting rooms and a total of 65,000 square feet of function space. The 8,280-square-foot Edinburgh hall features a ballroom-style layout and may accommodate as many as 1,200 guests. With a similar layout and identical occupancy to the Edinburgh hall, the Stirling ballroom is another option. The third space available is Inverness hall, the largest of the property's conference centers, featuring a 14,000-square-foot ballroom and unique 8,000-square-foot foyer—perfect for trade shows. Also on the premises, are four restaurants, six swimming pools, and 11 tennis courts.
** Want a planner's opinion? Then, click here. **
ST. PETERSBURG'S TOP ANNUAL EVENTS
Clearwater Jazz Holiday
October 18-21, 2007
www.clearwaterjazz.com
St. Petersburg Boat Show
November 29-December 2, 2007
www.showmanagement.com
Martin Luther King Jr. National Festival
January 2008
www.stpete.org
Mainsail Arts Festival
April 2008
www.mainsailartsfestival.org
Festival of States
April 2008
www.festivalofstates.com
Honda Grand Prix
April 4-6, 2008
www.gpstpete.com
Regata Del Sol al Sol
April 25, 2008
www.regatadelsolalsol.org
ST. PETERSBURG QUICK VENDOR GUIDE
Audiovisual
Industrial Strength Inc.
Catering

Banquet Masters
Orange Blossom Catering
Decor, Design, Floral

conceptBAIT
Cheers Events Inc.
Lou's Florist
Spellbound Inc.
Wizard Connection Themed Events
Entertainment
Chuck Drake Entertainment
Event Management & DMC
Florida Destinations & Incentives
Link Event Professionals
Meeting Expectations Inc.
Rentals
Good Rentals
Rent-All City Inc.
St. Petersburg Convention & Visitors Bureau
St. Petersburg Convention & Visitors Bureau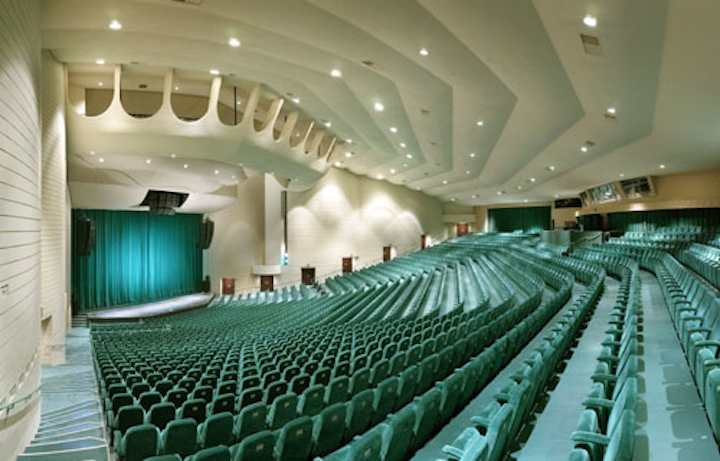 Ruth Eckerd Hall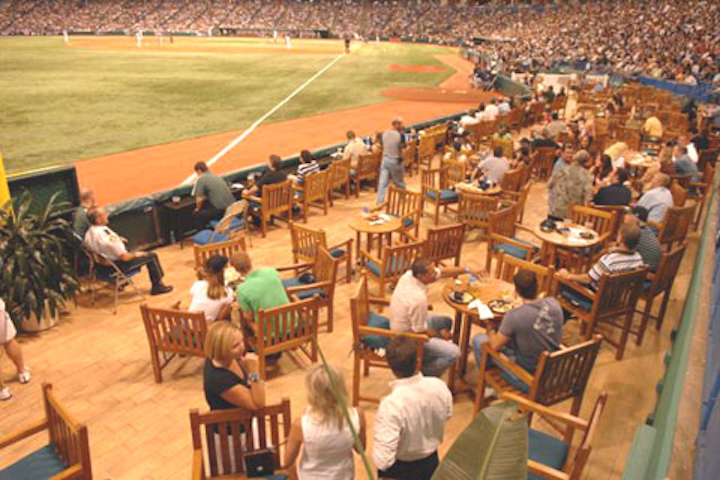 Tropicana Field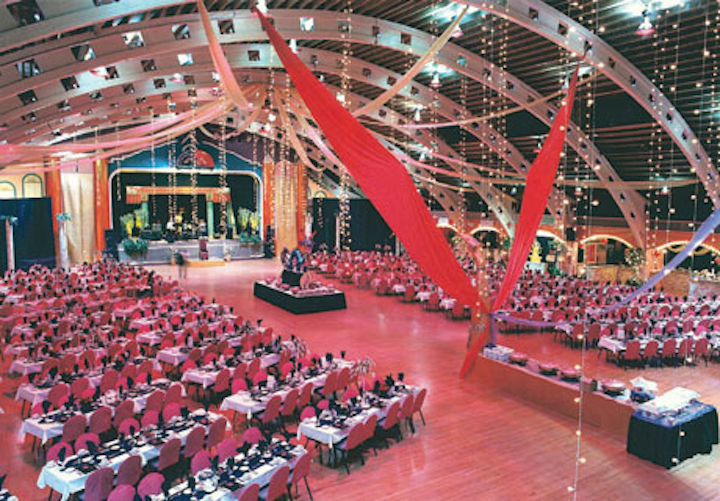 St. Petersburg Convention & Visitors Bureau
Featured Venues/Suppliers: