New World Symphony Celebrates First Year at New World Center With Alfred Hitchcock-Inspired Gala
March 2, 2012
The New World Symphony's annual gala, which marked the first anniversary of the opening of its new home at New World Center, showcased the distinct identity of the Frank Gehry-designed building by creating a series of different dining areas. Overseen by the symphony's director of development of special events, Iva Kosovic, and produced by Javier Velarde of Triton Productions, the affair took cues from the films Alfred Hitchcock.
"We've done events [at the New World Symphony], but this was their one-year anniversary so it was the first opportunity they had to truly showcase the building," said Velarde. "Since the February 24 date coincided with Academy Awards weekend, a movie theme was appropriate. [Kosovic] wanted something edgy, dramatic, and unique."
To incorporate the legendary British director into the event's design, Velarde worked with Rolling Square Productions to create visuals and video content inspired by Hitchcock's thrillers. Projections included the director's famous silhouette on the building's exterior, a Vertigo-inspired scene in one dinner space, and a video with The Birds-style imagery in another. "We wanted to create an evening of suspense and keep our audience wanting more and wondering what was next," Velarde said.
Staging dinner across the venue, with different table setups in different rooms, allowed the organizers to flaunt the architecture. As the space has a quirky mix of walls in different shapes, Velarde avoided traditional round tables and played with a variety of layouts. In one area, the producer placed seating in a zigzag pattern to allow for more guests.
Hitchcock also inspired the menu, created by Thierry's Catering. The 360 V.I.P. guests started with "the birds"—a bird's nest presented on a bed of Boston lettuce—which was followed by "Alfred's favorite" (a turnip mash) and filet mignon accompanied by a miniature miso-infused sea bass en Papillote. The "sinfully sweet finale" included colorful shot-glass selections of desserts like deconstructed key lime pie, panna cotta with red berries, and a a tiramisu parfait.
During the night's concert portion, Michael Tilson Thomas, the New World Symphony's artistic director and 10-time Grammy-award winner, presented a medley of music used in Hitchcock's films.
At the end of the night, an additional 200 guests arrived for the "Big Band Swing Party" at the venue.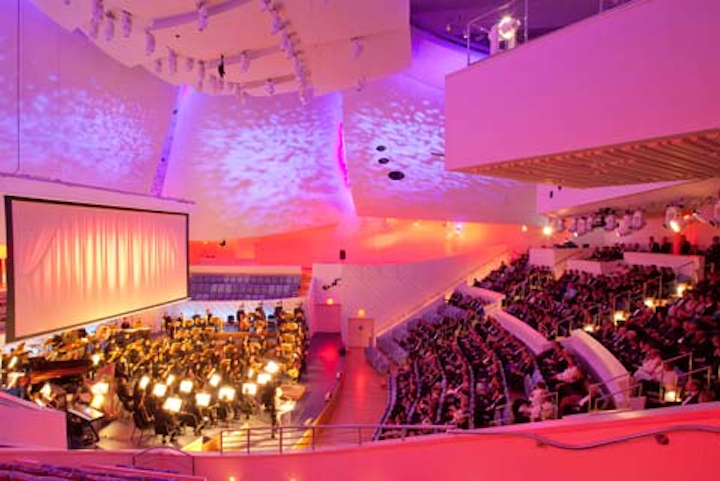 Photo: Robin Hill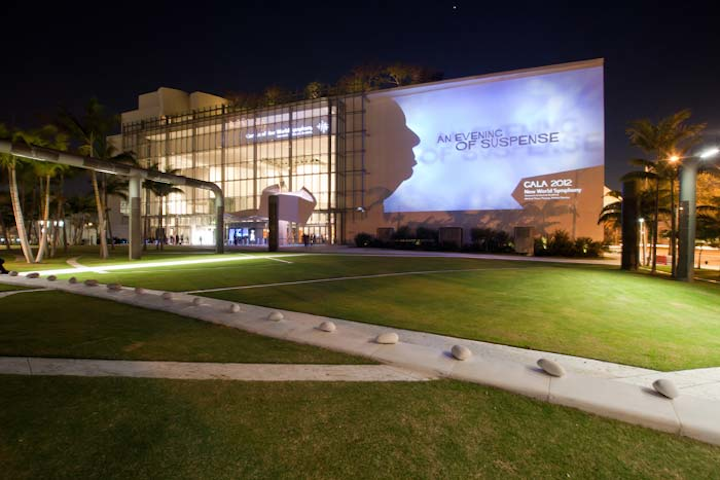 Photo: Robin Hill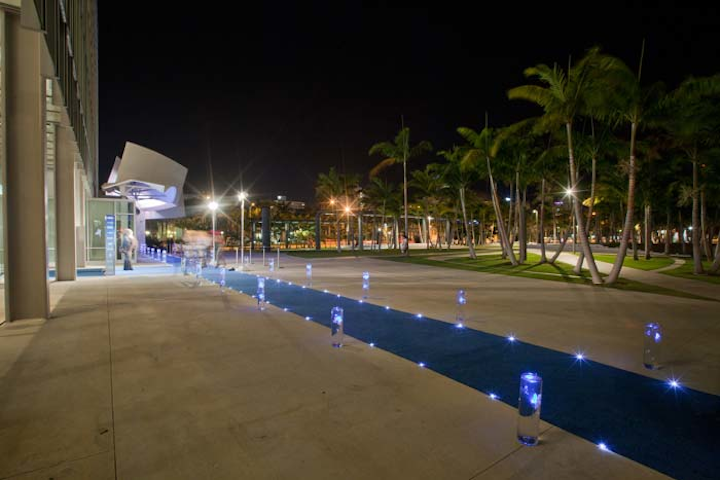 Photo: Robin Hill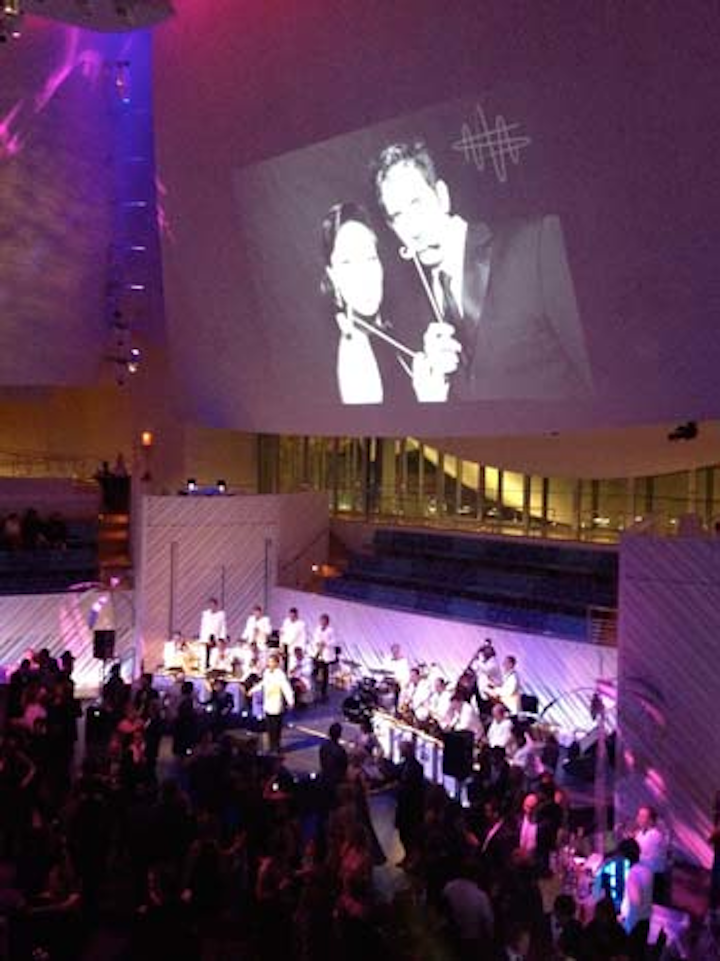 Photo: Javier Velarde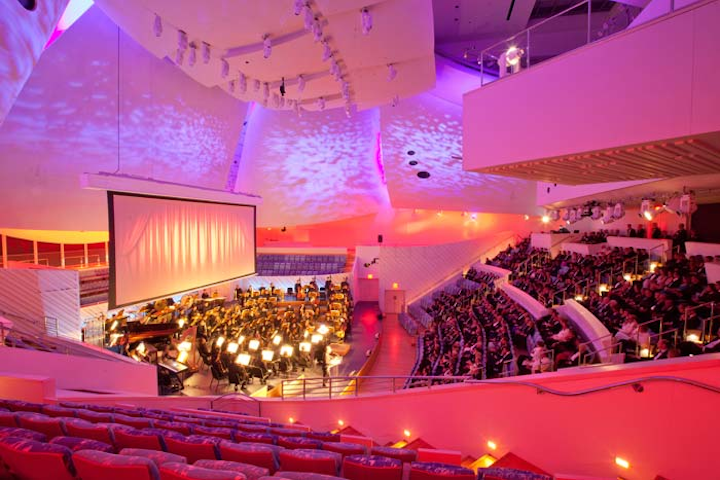 Photo: Robin Hill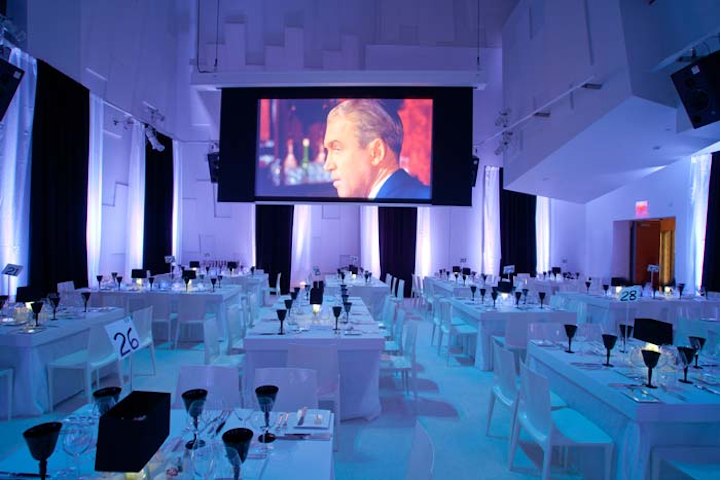 Photo: Robin Hill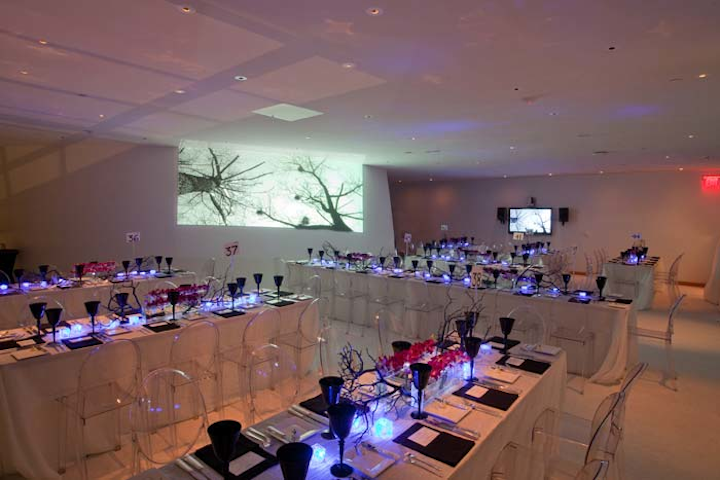 Photo: Robin Hill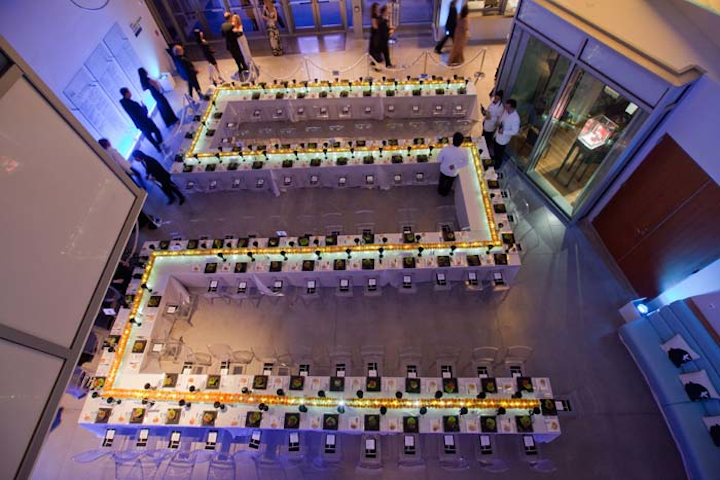 Photo: Robin Hill
Photo: Javier Velarde
Featured Venues/Suppliers: