ESPN Uses Athletes as Decor for ESPY Award Parties
July 23, 2012
Athletes are, naturally, a big part of the ESPY Awards, ESPN's annual "Excellence in Sports Performance Yearly" honors, making appearances at various events and promotions. However, this year sportsmen also figured prominently in the decor for the parties before and after the ceremony, visuals incorporated into both gatherings through projections, videos, and still images. Overseeing the affairs was Timi Jordan, ESPN's New York-based director of event marketing.
Previously a more private, relatively small event, the pre-party for the ESPYs was this year combined with the celebration for ESPN the Magazine's Body issue, which expanded the guest list and the number of sponsors. DNA Events was charged with producing the 1,200-person reception at the Belasco Theater and took cues from the form-focused issue. Naked athletic bodies covered the walls via mapped projections, enlarged magazine covers, and video imagery that moved from screen to screen.
The production team also looked for unusual ways to integrate the sponsors. For instance, the section for GNC had a rug printed with the health retailer's taglines, adhesive wallpaper printed with its ads, and two 10- by 10-foot backdrops for interviews constructed from GNC supplement bottles.
Other references to sports were made through the server outfits and the catering. Female waitstaff with pompadour hairstyles wore cheerleader skirts and tops marked with the event's logo, while a food station styled after a golf course held powdered doughnuts placed on tees.
The following night at the ESPYs after-party, ESPN hosted some 3,000 guests at the JW Marriot L.A. Live. For this event, the visuals were partially influenced by the campaign for this year's awards, the 20 most memorable moments in sports, with videos and still images of such decorating the walls of the diamond ballroom. Elsewhere, producer and designer Precision Event Group used lighting, different flooring, patterned fabric on the walls, and modern furnishings to give the site a different spin. One of the central scenic elements was a trilevel bar structure, which was marked with the logos for the awards and post party sponsor, Miller 64.
ESPYs After-Party
Photo: Dale Wilcox/DWP
ESPYs After-Party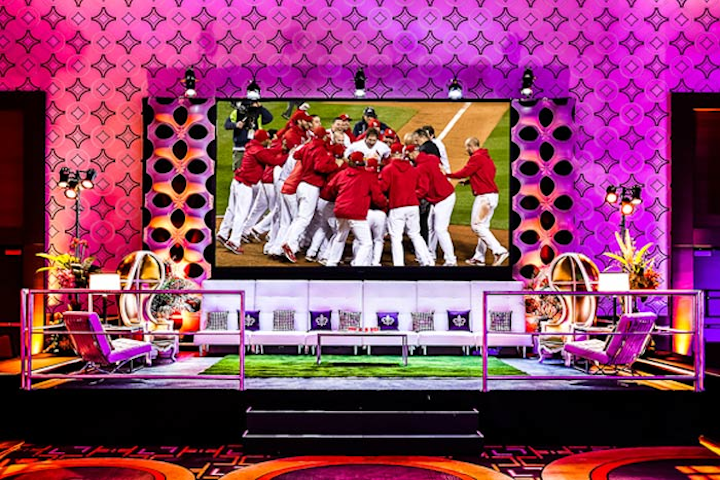 Photo: Dale Wilcox/DWP
ESPYs After-Party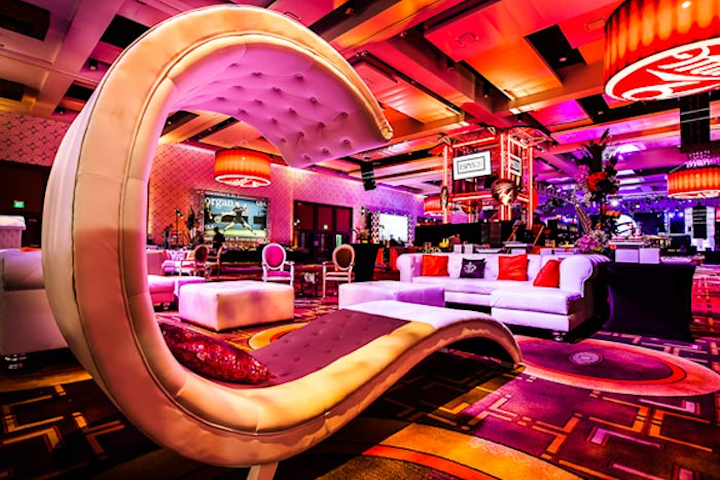 Photo: Dale Wilcox/DWP
ESPYs After-Party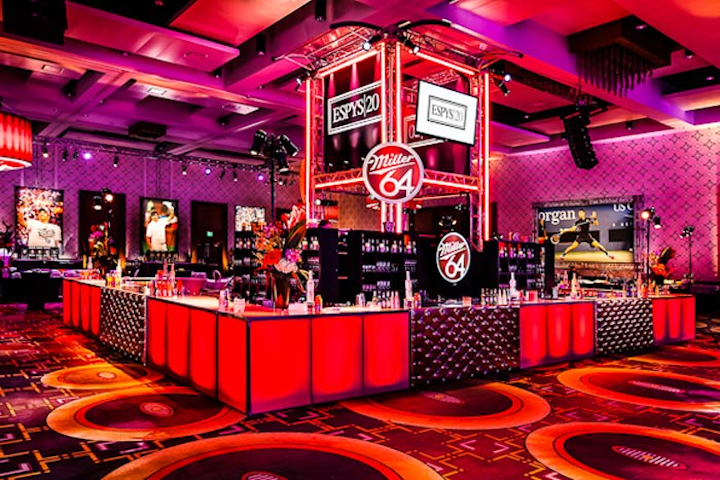 Photo: Dale Wilcox/DWP
ESPYs After-Party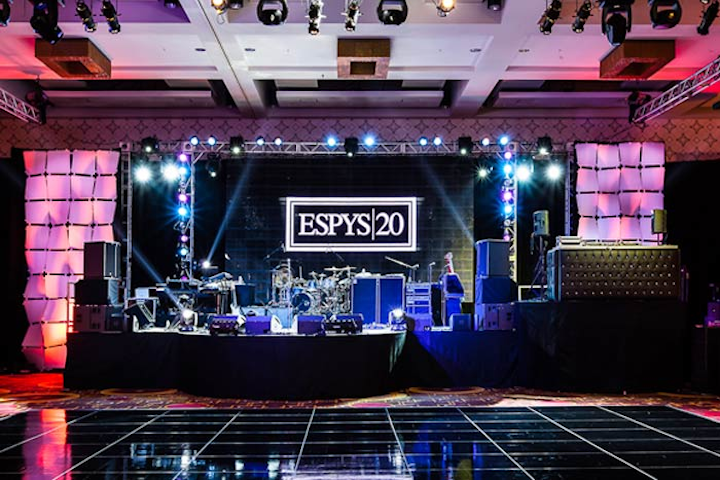 Photo: Dale Wilcox/DWP
Featured Venues/Suppliers: