Oscars 2014 Preview: What's Planned for This Year's Governors Ball
The Academy of Motion Picture Arts and Sciences' annual event will have towering gardens, a motorized cake, and John Legend.
February 20, 2014
The Academy of Motion Picture Arts & Sciences debuted the look and feel of its Oscar-night Governors Ball at a press preview on Thursday at the Hollywood & Highland Center in Los Angeles. Academy governor and ball chair Jeffrey Kurland is overseeing the event, again working with longtime producer Cheryl Cecchetto and her team at Sequoia Productions.
The March 2 event following the 86th Academy Awards will feature a nature theme with a glamorous interpretation, including massive vertical garden walls from Mark's Garden and a starry ceiling designed by Larry Oberman. The production team has taken to calling the program, aptly, "stars under the stars." Of the uniqueness of this year's event, Cecchetto says: "This year it's alive. It's living art." She also explained it will have to be installed in a quick 24-hour period because of all the organic material used in the decor.
Mark Held of Mark's Garden will provide the extensive floral decor, including the garden walls of roses, orchids, kale, hydrangea, ferns, and vines that will deck the space. Two 18-foot-tall tableaux filled with illuminated Oscar silhouettes and floral arrangements will flank the entrance. Overall, the color palette includes deep purples, lime greens, tangerine orange, and copper.
John Legend will be this year's headline performer, and Gregg Field will lead a band of studio musicians.
Resource One will provide decor elements including an array of fabrics in jewel tones, such as olive wood floral organzas, deep velvets, Italian leopard tapestry, and splashes of glint and glitter.
Lux Lounge EFR will supply 462 custom pieces in shades of aubergine, platinum, and pear, plus stone bars and one-of-a-kind tables, chairs, ottomans, and banquettes.
Wolfgang Puck and his team will once again cater a vast hors d'oeuvres and small plates spread of 50 dishes, including smoked salmon Oscars, chicken potpie with shaved black truffles, and crispy shrimp lobster dumplings—as well as a significant selection of vegan dishes like taro root tacos and shots of carrot orange gazpacho. "We know in our restaurants people ask for vegan tasting menus—they want not just one dish but 10," Puck says. "So if you're a vegetarian or a vegan you don't have to think you won't have a great dinner at this event."
The dessert offering includes signature Oscar-shaped confections, as well as a Hollywood-theme cake that includes a zoetrope-style moving tier. The cake honors Puck's 20th consecutive year creating the menu for the ball. Look for 10 pounds of edible gold dust to be include in the offerings. A team of 350 culinary staff pulls it all together. Unused prepared food will be donated to the L.A. Specialty Chefs to End Hunger organization following the event.
As for the beverages, Sterling Vineyards will once again provide the wines, and Champagne Thienot will be the exclusive champagne at the event. This year, Diageo Luxury Brands will provide the specialty spirits, including signature cocktails like the Glamour Shot, made with the new Baileys Vanilla Cinnamon mixed with Goldschläger cinnamon schnapps served in a glass rimmed with edible flakes of real gold. Guests will also find the Johnnie Walker Scotch Whisky Bar among the offerings.
Also on display at the preview were the Oscars' official envelopes, designed again by Marc Friedland. The Art Deco-inspired satin gold foil envelopes include an inset panel bearing the name of the award category in charcoal ink.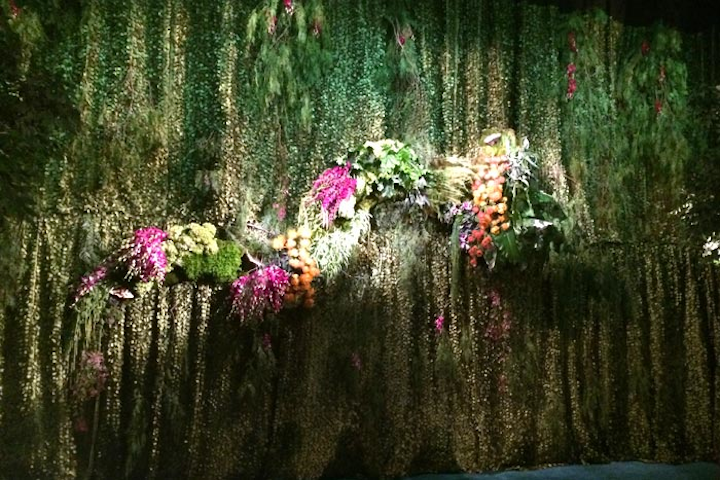 Photo: Alesandra Dubin/BizBash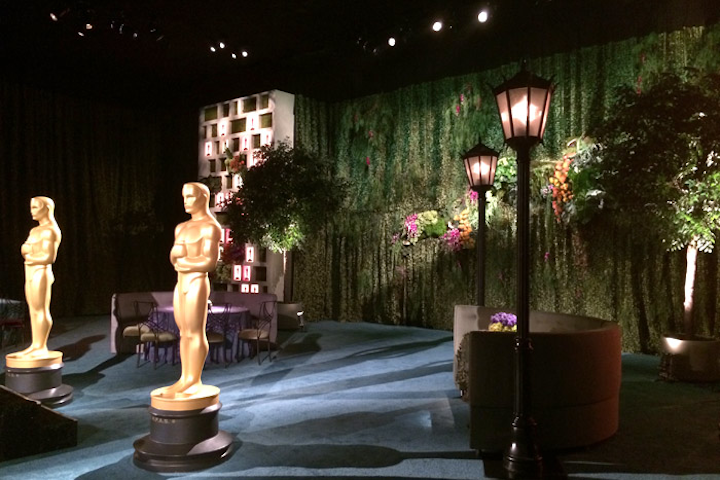 Photo: Alesandra Dubin/BizBash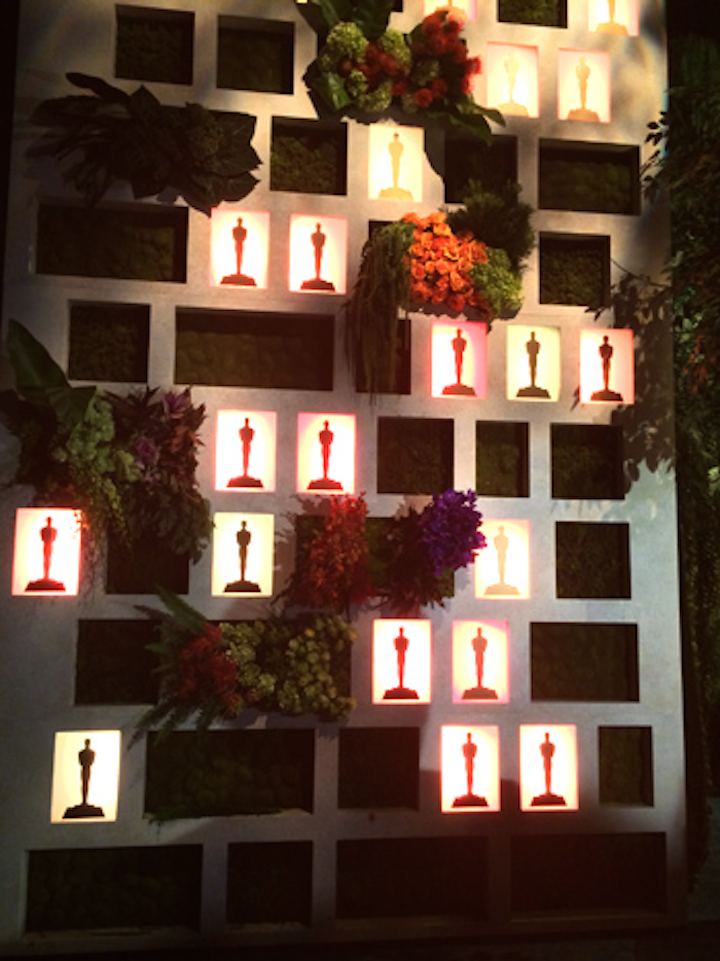 Photo: Alesandra Dubin/BizBash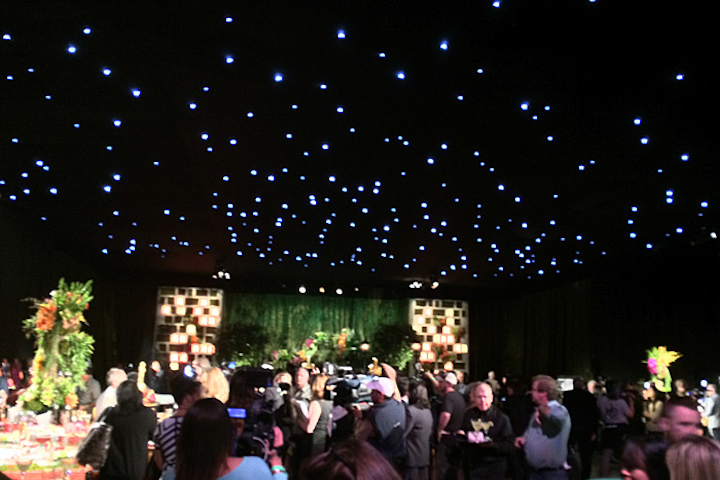 Photo: Alesandra Dubin/BizBash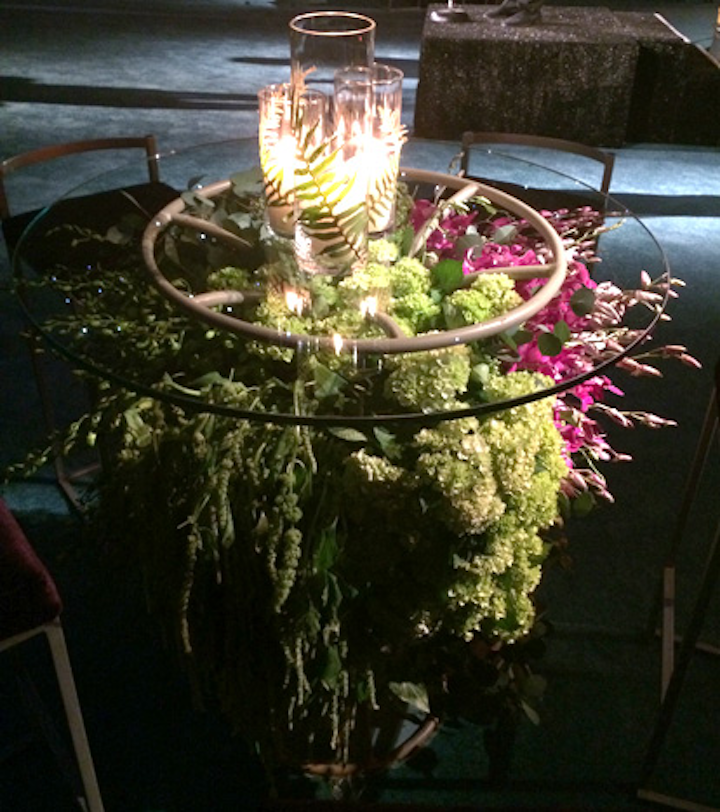 Photo: Alesandra Dubin/BizBash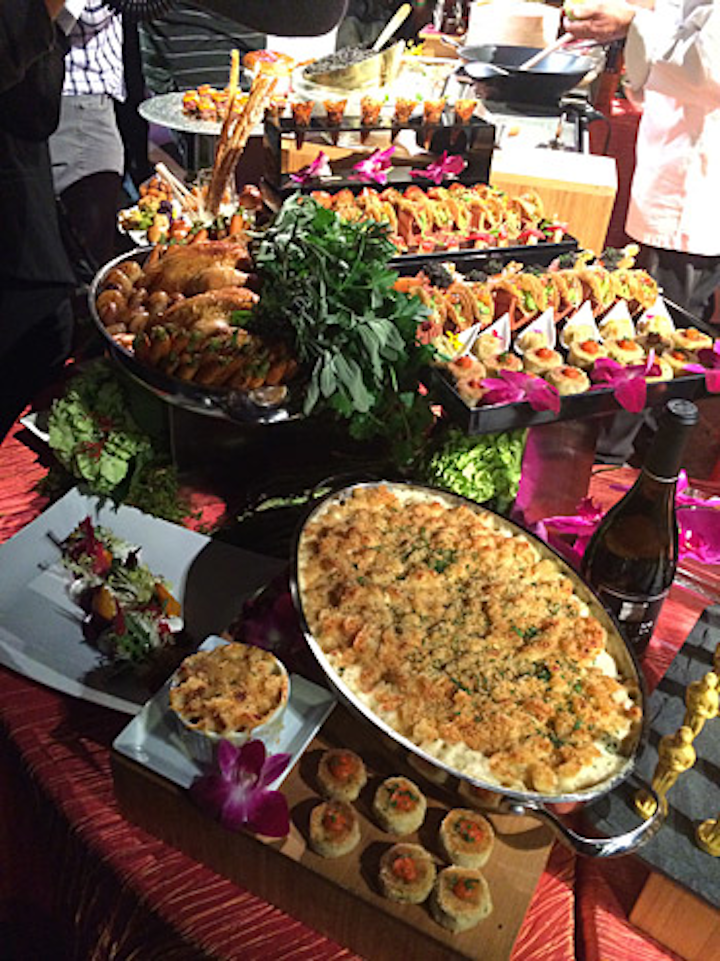 Photo: Alesandra Dubin/BizBash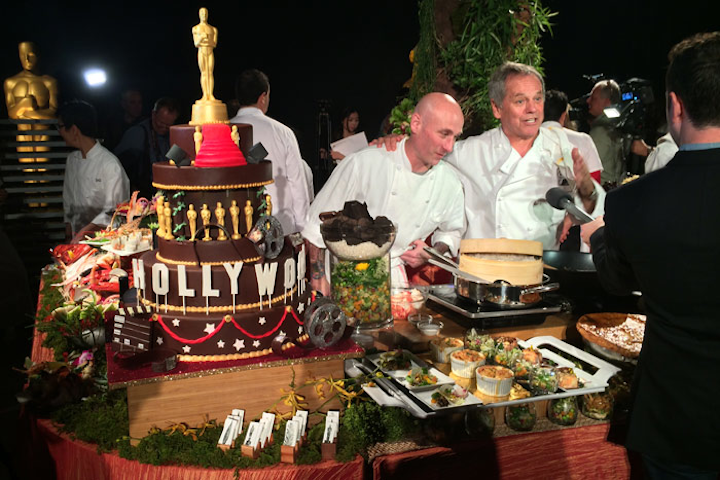 Photo: Alesandra Dubin/BizBash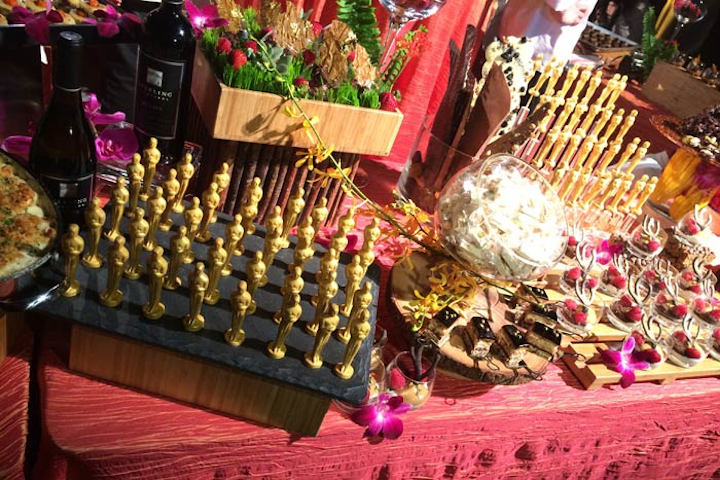 Photo: Alesandra Dubin/BizBash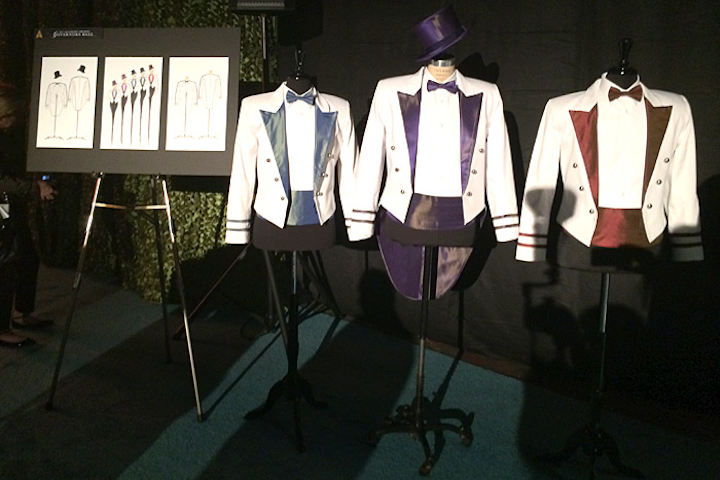 Photo: Alesandra Dubin/BizBash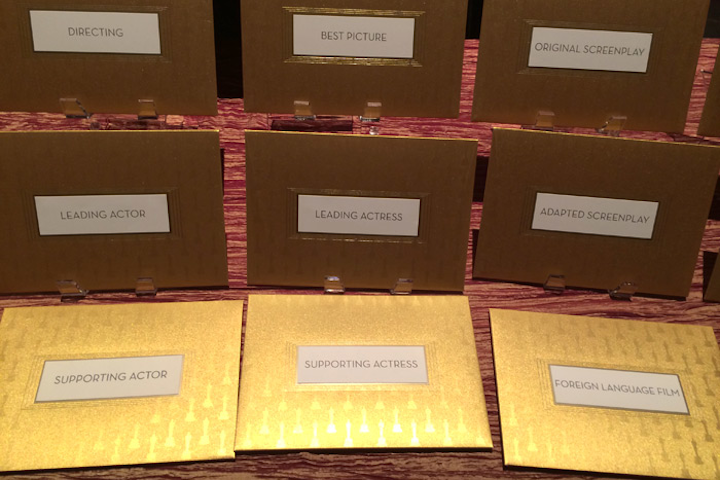 Photo: Alesandra Dubin/BizBash
Featured Venues/Suppliers: