6 Essential Event Rules From an Associations Pro
Planning, personalization, and surprising attendees are among SmithBucklin executive Carol McGury's rules for events.
November 30, 2016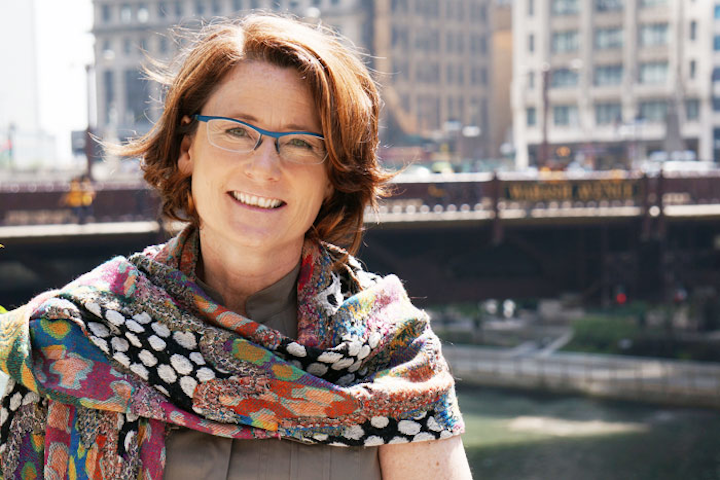 Photo: Courtesy of SmithBucklin
Carol McGury is the executive vice president of event and education services at SmithBucklin, an association management and services company based in Chicago and Washington, D.C. She joined the company in 1988 and now leads a team that provides event, education, and sales services for trade and professional associations, nonprofits, corporate clients, and government institutes.
1. Always have a plan. Like many of my event planning colleagues, I love home design shows. It all seems so easy—and inexpensive. So I wondered what would happen if we applied the same concepts to our events that interior designers bring to their properties. Events deserve makeovers, too. Sometimes, the project involves small cosmetic changes; other times, it requires ripping out the plumbing. Either way, before you start swinging the sledgehammer, you better have a plan.
2. Determine the R.O.I. before redesigning. Rehabbing kitchens and baths results in greater value of a house and greater profit when it's sold. The same concept holds true for redesigning an event, but you'll need to ask the hard questions upfront. What is the purpose of the redesign? Greater revenue? To appeal to new audiences? Increased renewals with exhibitors and sponsors? More community engagement? Make sure you understand the client's objectives and goals for the event and how you'll measure success.
3. Gather everyone's input. Ask questions and listen to all the stakeholders. For example, a new client whose event attendance was lagging wanted to re-energize their brand and create new value for exhibitors and sponsors. Our team analyzed the data and qualitative research, and using good old-fashioned number crunching, we created a new pricing model, rebranded the event, and overhauled the exhibitor and sponsor program. We also redesigned the exhibition experience, bringing more education programs and pop-up networking pods to the show floor, which enabled exhibitors and attendees to connect in private areas without leaving the exhibition. When the post-event metrics were delivered, the client was extremely pleased to hear the event achieved its largest revenue in 10 years. Satisfaction surveys from returning sponsors also were glowing. "You finally listened to us," they said.
4. Surprise and delight your attendees. You know that "Wow!" feeling when your kitchen cabinet doors have that "soft close" effect? That's the same expression your event team should be eliciting from attendees. Our event team creates unique moments and experiences through Random Occurrences of Conference Kindness (ROCKs). We walk up to attendees in registration lines and surprise them with a gift card for free coffee. We pass out extra hotel amenities to attendees and freight coupons to exhibitors. We bring in a live band to play at breakfast the first morning of the conference. It's random—so everyone has a chance at becoming a V.I.P.
5. Personalize the experience. Don't use a one-size-fits-all approach to redesign—what works for one event may not for another. In this age of big data, you can personalize the experience for your current and desired audience. Ask questions during your registration process to help gather data on attendees' behaviors and interests. Based on their responses, tailor session breaks with their favorite snacks, or set up pop-up educational sessions that address current events or new content requests.
6. Stick to one project at a time. You don't have to gut your entire event and start from scratch. Focus on redesigning 20 percent of the experience and meeting the needs of a specific audience segment. Also, be on alert for "sacred cows." If they don't serve a specific purpose, eliminate them. The other 80 percent can remain unchanged, but put it on your schedule for future projects.
Featured Venues/Suppliers: