Brands at Coachella Welcome "Crazy Frenzy" and "Too Much of a Crowd" at Events
April 19, 2010
You've heard the expression "an offer you can't refuse." According to marketers, the Coachella Valley Music and Arts Festival, which ran from April 16 through 18 at the Empire Polo Field in Indio, California, is kind of like that. Many brands consider the opportunities associated with the desert gathering too valuable to miss. Among those present, Levi's took to the Ace Hotel with three days of gift suites and parties as part of a continuing partnership between the brand and the hotel; Anthem magazine was back with its notoriously rowdy pool party; and Lacoste showed off its new brand, Red, with a weekend-long pool party and gift suite produced by MMA Group within walking distance of the festival grounds.

"We believe that Coachella is a very cool event and it's a good place to gain brand [recognition and loyalty] with all these tastemakers, the kinds of people it attracts," said Lacoste vice president of marketing Emily Coppock. "Red is aimed at a more fashion-forward, younger, maybe even urban consumer, so in that sense, it's a perfect audience. This is the first music festival in the U.S. that we've been a part of, and we just feel that it's one of the best-known and stylish festivals, and has a sense of elegance."
Andreas Herr, the publisher of Anthem, who also oversees its bash, said, "Through our lifestyle marketing firm, You Are Here, we receive inquiries throughout the year about our Coachella event due to the reputation that we have built for hosting the most authentic party. It's a tradition for us, our sponsors, and fans."
Levi's, which brought stylists to help musicians cut off and customize their own jeans, sees the festival as an efficient marketing opportunity. "Here, we're able to showcase a lot of looks at one time, in one place, and target a lot of the cool, hip people," said Levi's director of engagement marketing Sheri Timmons, who noted that the brand was among the first with such a setup at South by Southwest years ago. "No one was doing it, and the next year, people came knocking. [With crowds of attendees and brands] Coachella has become the Sundance of music. We had three times as many people approaching us this year [to attend]."
With so many brands taking over the environment, the event marketing landscape has become as crowded as ever. But rather than see the packed calendar as competition, many see it as an R.O.I. bonus. "During the year, everyone's always doing things all at the same time for fashion, so the industry and the consumer are used to it. People have been trained to bounce from place to place at Coachella," said Coppock. "It's the crazy frenzy that people like, so it helps that we're all there. A lot of the fashion brands have realized what a stylish festival it's become and welcome it."
Herr, whose party trimmed and retooled its guest list this year to make it a more exclusive ticket, added, "Our event is recognized as the most exclusive and most authentic event to be at during the weekend, so our biggest concern seems to be drawing too much of a crowd."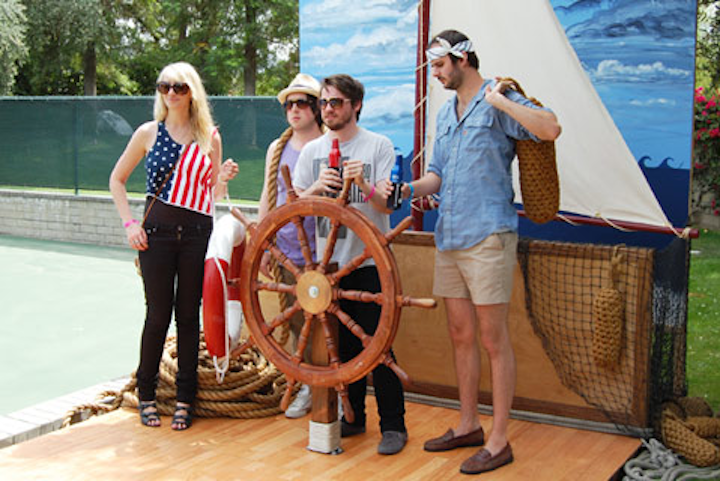 Photo: BizBash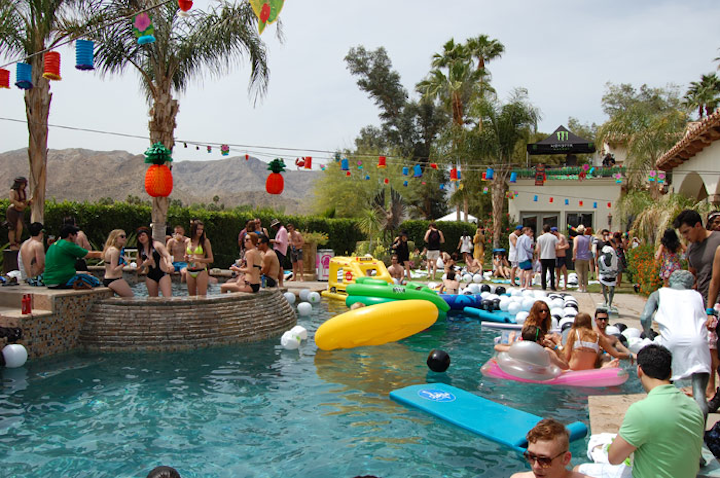 Photo: BizBash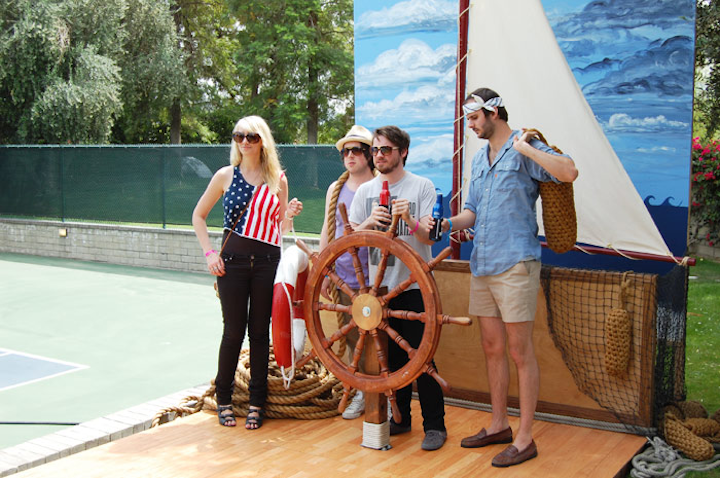 Photo: BizBash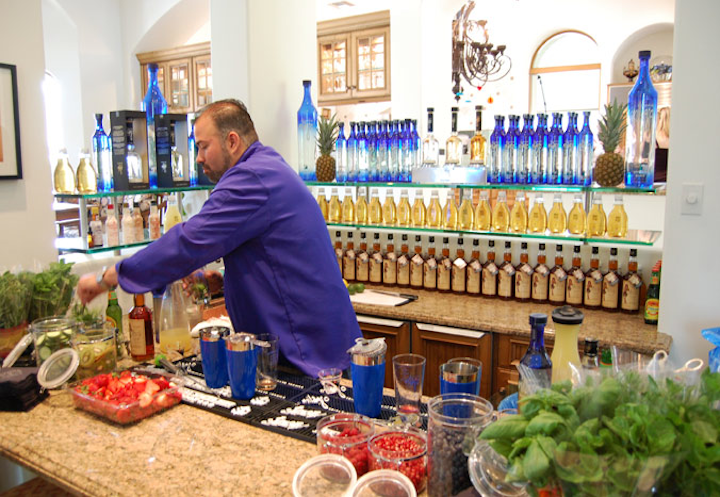 Photo: BizBash
Photo: BizBash
Photo: Barry Brecheisen/WireImage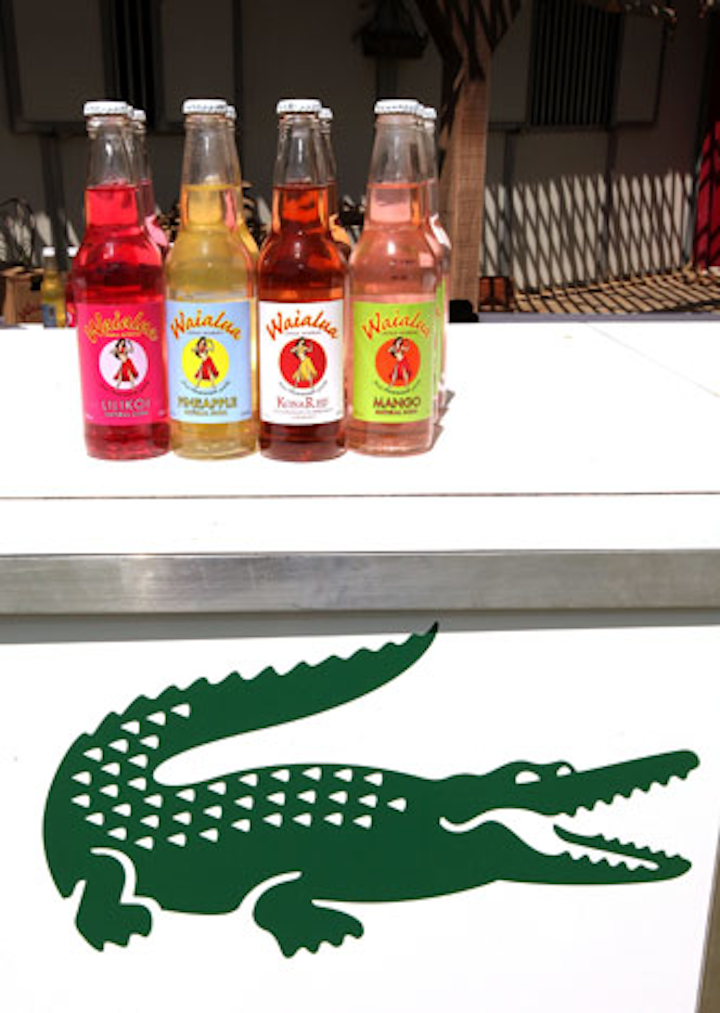 Photo: Barry Brecheisen/WireImage
Photo: BizBash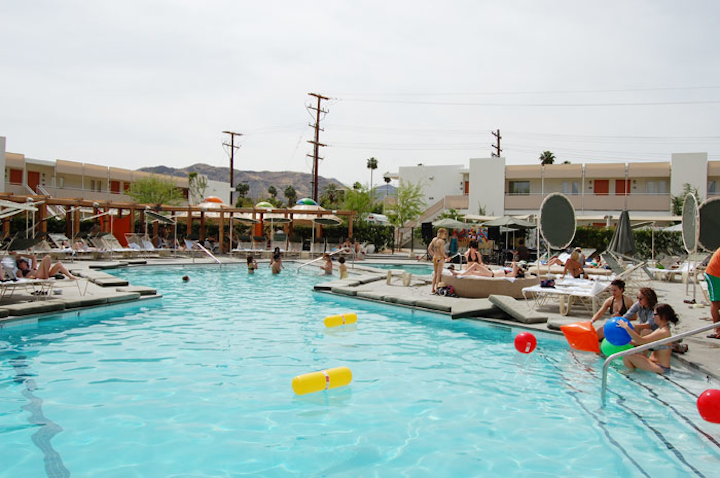 Photo: BizBash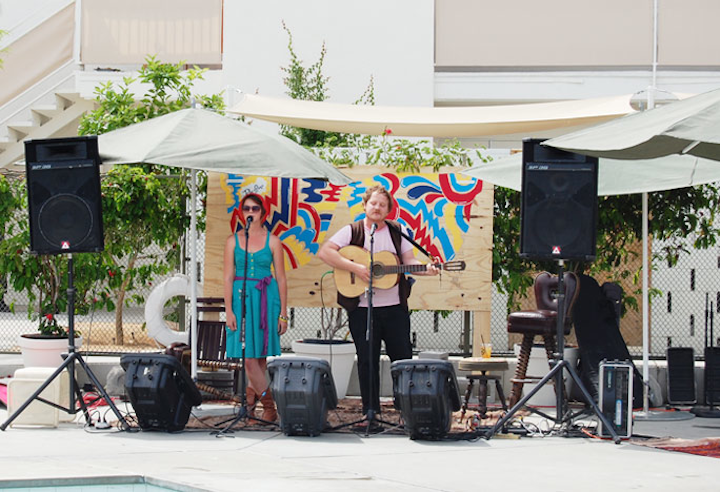 Photo: BizBash
Featured Venues/Suppliers: