Fiat Re-Creates New Ad Campaign With Drive-In Cinema in Times Square
August 16, 2011
After a 27-year absence, Italian car company Fiat is looking to reintroduce its brand in the U.S. Following the pop-up gallery it produced during the New York International Auto Show in April, the car maker opted to build a large consumer campaign to ramp up awareness and buzz for the 2012 Fiat 500, a remake of a model that originally debuted in 1957. Based around an ad campaign launched August 1, Fiat brought a fleet of the small autos to Times Square and used the Fox screen on the north façade of One Times Square to create an urban-style drive-in movie experience on Saturday and Sunday.
Starting at 10 a.m. on Saturday and, due to the rain, noon on Sunday, the public promotion drew hundreds to the pedestrian plaza beside Military Island, where they could check out one of 36 parked Fiat 500 and 500 Cabrio cars, watch one of the featured films—including Ever After, Baz Luhrmann's Romeo + Juliet, and The League of Extraordinary Gentlemen—play a round of boccie ball, or grab some free food and drink.
"The Fiat brand is uniquely Italian, and this event isn't just about a product—it's about a lifestyle," said Laura Soave, head of Fiat Brand North America. "Italians take the time to enjoy things, so we have boccie, we have free espresso and gelato, and people can sit inside the Fiat 500. For us, it's about providing an experience for them to talk about and tell their friends about."
The concept for the activation, which took over the entire pedestrian plaza, was to blend ideas that are iconic to Americans—drive-in theaters and Times Square—with traditional Italian elements. As such, the promotion included an alfresco café-style setup, with chairs and umbrellas, two sleek bars serving Lavazza coffee, tiramisu and limoncello from Solo Italia, Harry & David chocolate bars, Ciao Bella gelato, and mineral water from Ferrarelle. There were also the boccie ball court and a small stage area for the DJs and bands that supplied music when a movie wasn't playing. And as a reference to the new car being a modernized version of a model the brand considers symbolic of its history and style, Fiat specifically chose films that are remakes of classic stories.
Although Soave said the Times Square event was small in terms of space, she explained the effort was one of the brand's biggest from an awareness campaign perspective. Indeed, the drive-in experience, part of Fiat's "Simply More by Fiat" ad campaign, will travel to other cities in the next month, including stops in Chicago this weekend, Miami from August 26 to 28, and Los Angeles from September 3 to 5.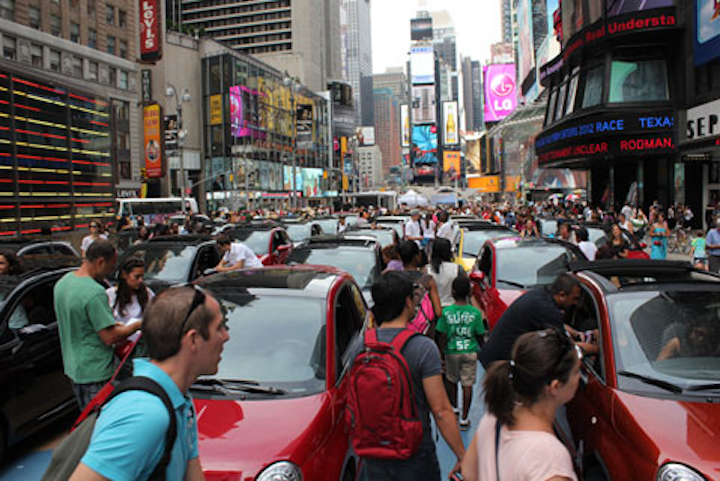 Photo: BizBash
Photo: BizBash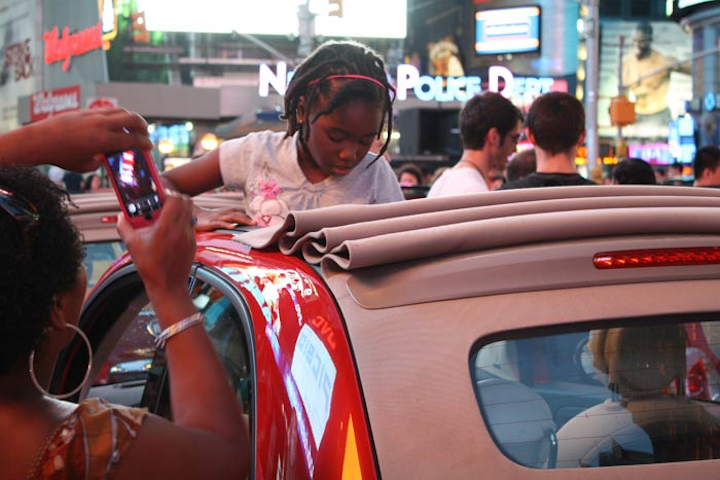 Photo: Ryan Nolan/Courtesy of Fiat Brand North America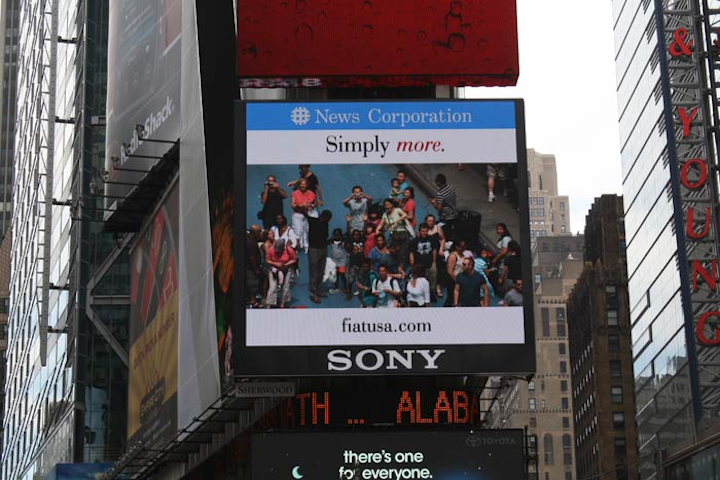 Photo: Ryan Nolan/Courtesy of Fiat Brand North America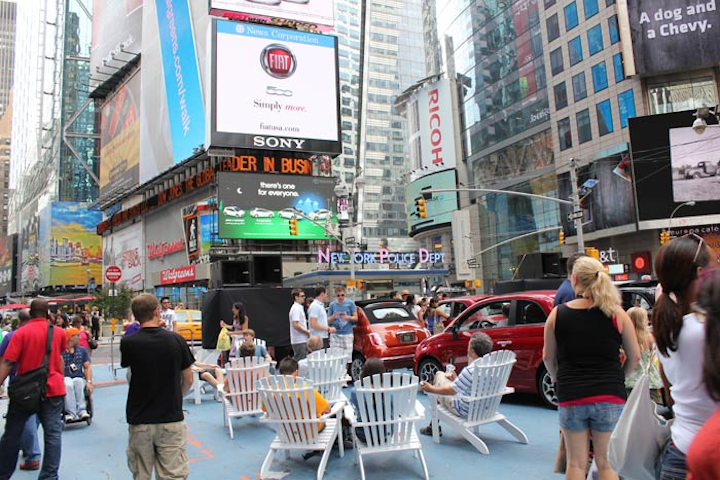 Photo: BizBash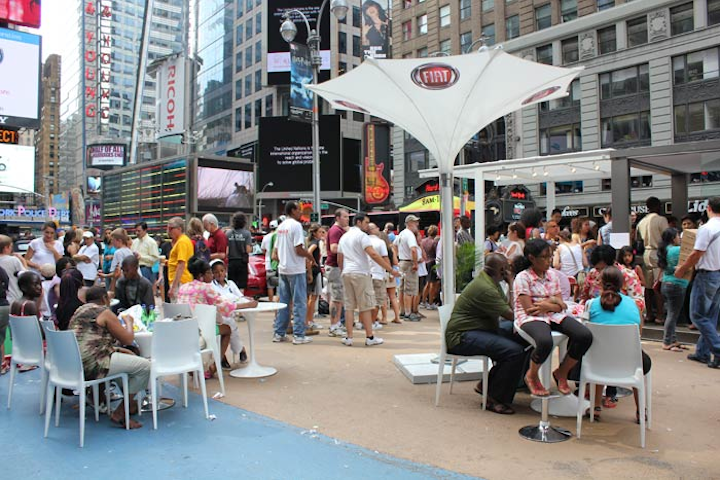 Photo: BizBash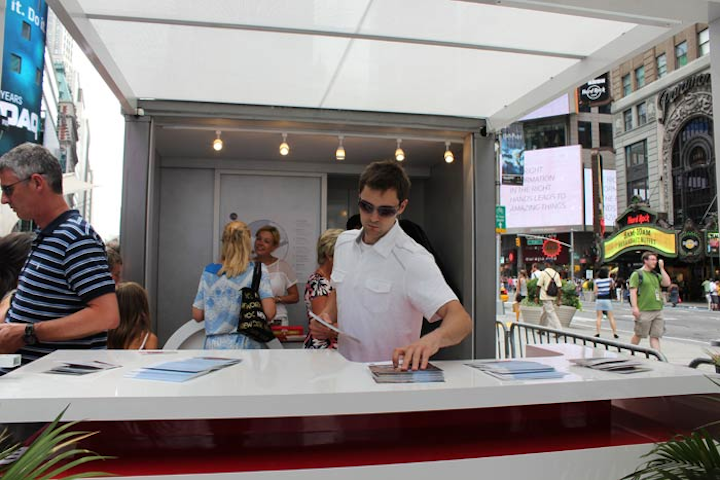 Photo: BizBash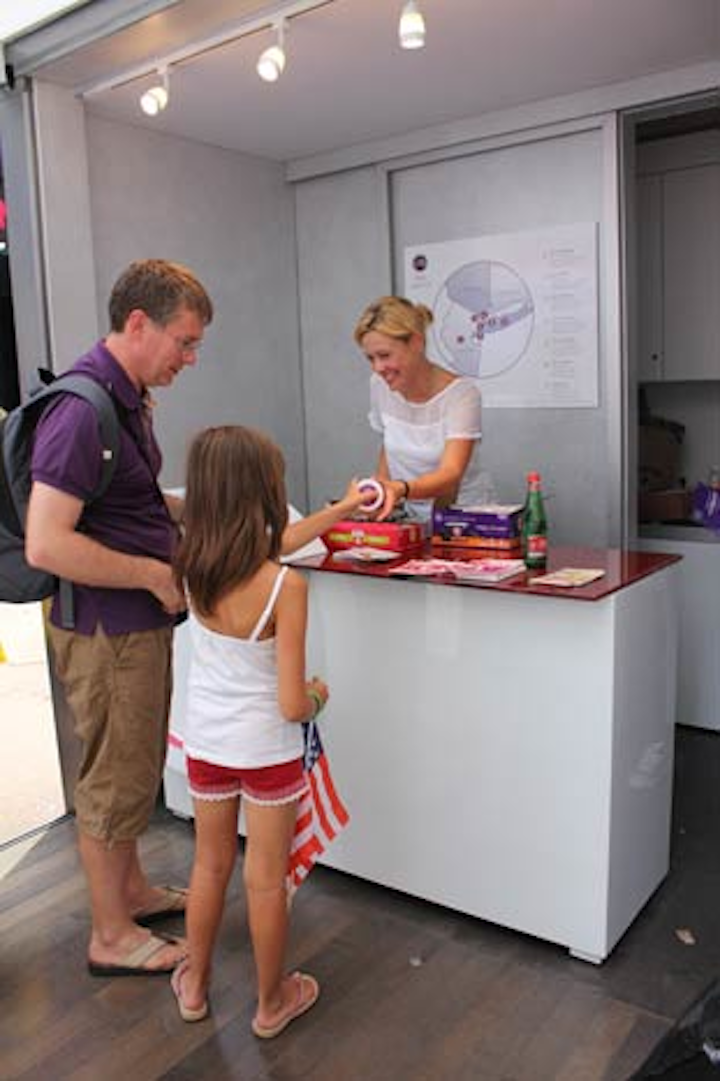 Photo: BizBash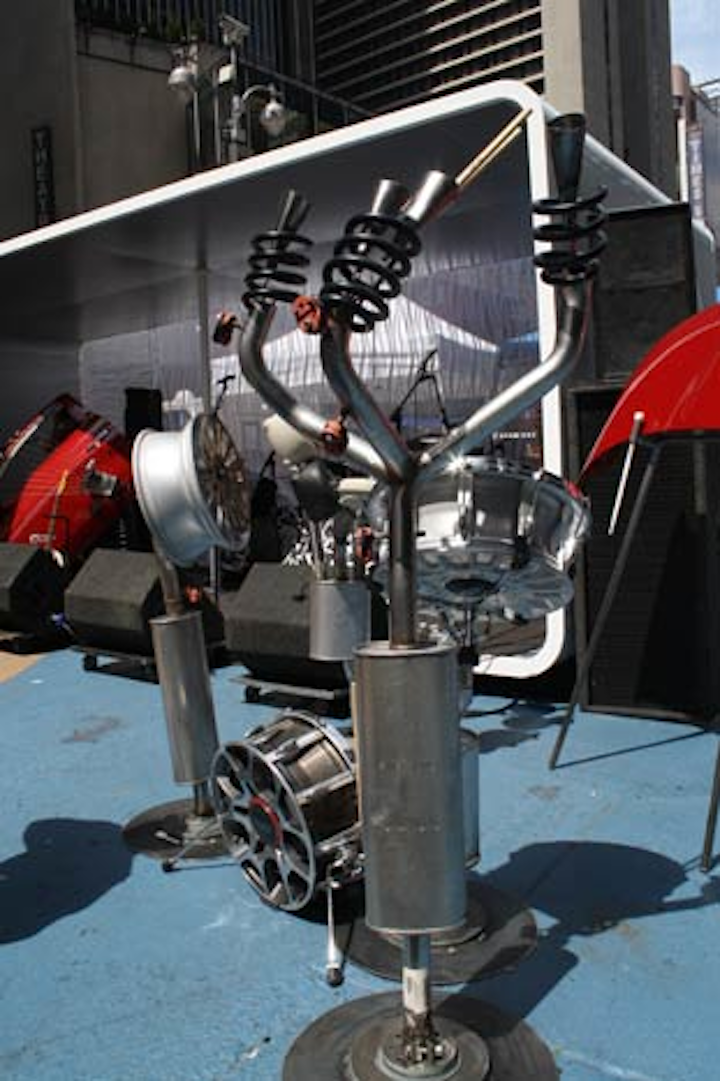 Photo: Ryan Nolan/Courtesy of Fiat Brand North America
Photo: Ryan Nolan/Courtesy of Fiat Brand North America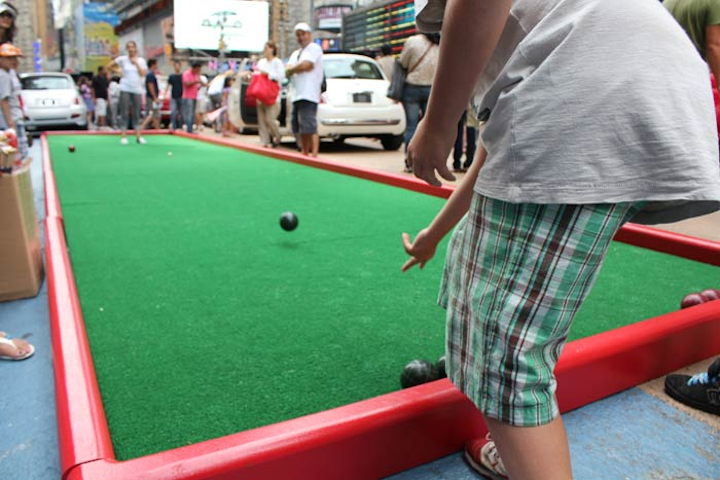 Photo: BizBash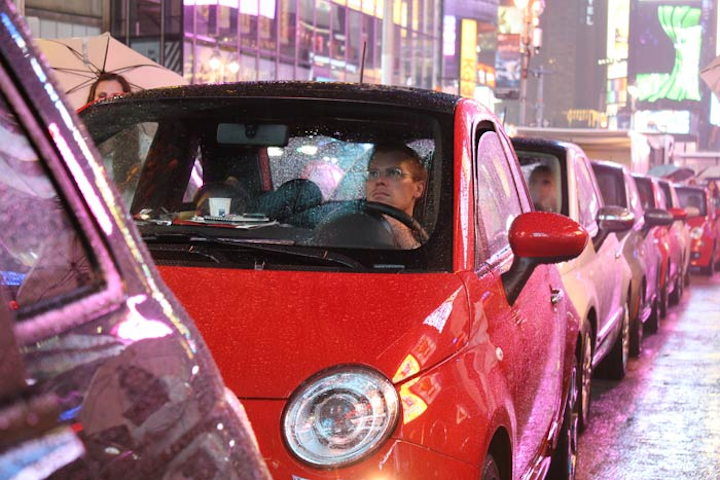 Photo: Ryan Nolan/Courtesy of Fiat Brand North America
Featured Venues/Suppliers: