Under Armour Drenches Collection-Clad Editors With Tough Workout
December 9, 2011
Under Armour created a mini-gym at Glasshouses to unveil its 2012 collection to a room full of editors last week, and unlike most fashion previews, this one submersed (and outfitted) about 30 women in the brand. "My team is about creating experiential moments with the female consumer, so that it's not just about a commercial or a banner ad, but it's about a see-feel-touch experience with Under Armour," said senior marketing director Adrienne Lofton Shaw. "We're building a product that makes females look great, and when she looks great she feels great, and when she feels great she performs, and we want her to get all of those different experiences in one place. So we put these women in great product, we talk to them and let them feel it, and then they experienced it."
Experience it they did. While other workout apparel companies have been known to get editors exercising (see: New Balance), Under Armour made it clear that they wanted the editors sweating—a lot—in their gear. Led by trainer Keoni Hudoba, the workout, dubbed "Drench," had the editors running, jumping, lunging, and crunching for a full 45 minutes.
Following the workout, Under Amour hosted a reception upstairs, where the editors could indulge in a glass of wine or interview brand ambassadors actress Katie Cassidy and trainer-to-the-stars Gunnar Peterson.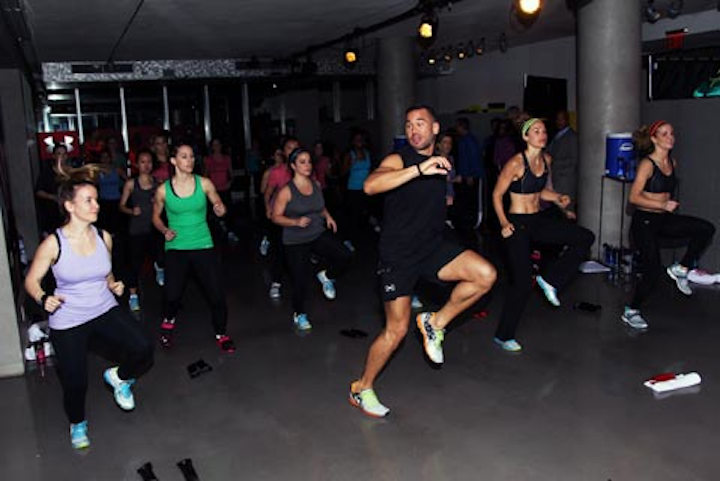 Photo: Courtesy of Under Armour
Photo: Courtesy of Under Armour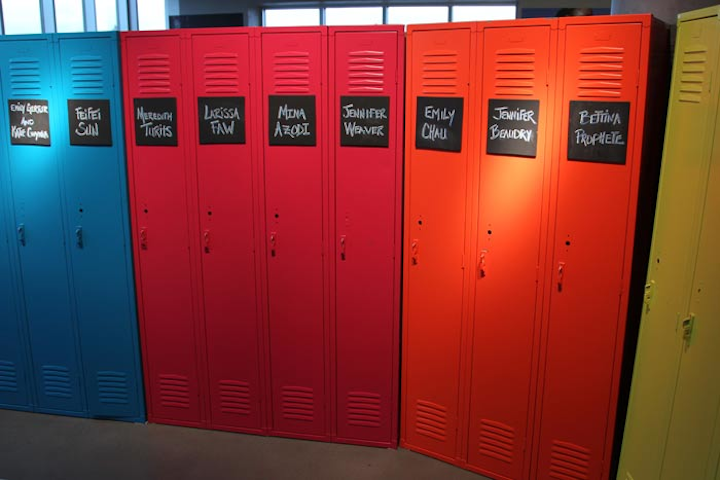 Photo: Courtesy of Under Armour
Photo: Courtesy of Under Armour
Photo: Courtesy of Under Armour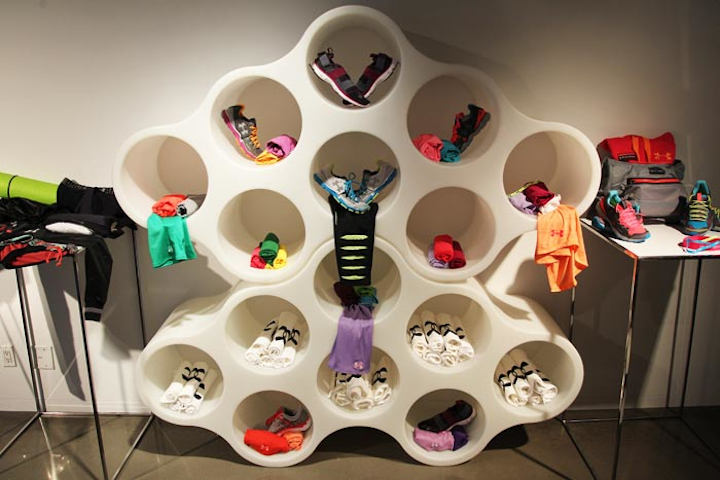 Photo: Courtesy of Under Armour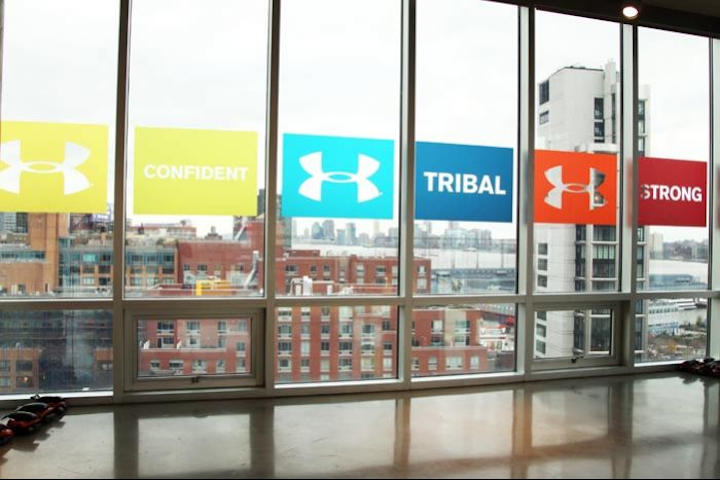 Photo: Courtesy of Under Armour
Featured Venues/Suppliers: