Z100 Weaves Bevy of Sponsors Into Lounge Activations for Jingle Ball Concert
December 13, 2011
"Z100 does so many events throughout the year, and some of them are on a much smaller scale, but the Z100 Jingle Ball and the All Access Lounge, this is our Super Bowl," said Darren Pfeffer, vice president of music and entertainment marketing at Clear Channel Communications. Indeed, the annual holiday concert hosted by the New York radio station is Z100's biggest event, and the show and its daytime pre-show festival on Friday, December 9, packed Madison Square Garden and the Hammerstein Balllroom with thousands of shrieking teenage girls and a plethora of sponsors. The concert sold out in an hour this year.
"We're in our 17th year of the show, and what started out in 1995 in New Jersey has really morphed into this annual event in New York City," said Pfeffer, who serves as the executive producer of the Z100 Jingle Ball. "The listeners know what to expect when they show up, and we want to create not just an event, but an experience. Whether they come to the Hammerstein Ballroom with no tickets to the Garden or if they just go to the Garden and not the All Access Lounge, each event is really customized and both unique and different in its own way."
Key for Pfeffer and other members of the Clear Channel team was the integration of brand partners that provide key interactive elements. Coca-Cola was the presenting sponsor of the All Access Lounge, Reebok Classics the partner for the Artists Gift Lounge at the Garden, and Aéropostale the headlining brand for the concert itself.
Open from noon until 6 p.m., the Z100 & Coca-Cola All Access lounge was a broadcasting platform for the radio station as well as a place where brands like AT&T, Xbox, Stride gum, and State Farm could engage consumers with experiential elements. "It's really the party before the party," Pfeffer said. "Thousands of people show up—I don't know how they have off from school, but they manage to wait in line as early as 5 a.m., camping out for a good space to get in front of the stage and see their favorite acts." 
By and large, many brands offered opportunities to win tickets to the concert as well as passes to a lounge at the ballroom where they could meet some of the artists. However, there were also plenty who offered games, contests, and the chance to try out new products. Coca-Cola used location-based mobile app Scvngr to encourage attendees to work for their prizes, snapping photos, hunting for hidden objects, and voting. Gum brand Stride played up its new Whitemint flavor endorsed by snowboarder Shaun White and its new "Ridiculously long-lasting gum" tagline by awarding tickets to the Jingle Ball to the visitor who could last the longest on its snowboarding video game. Reebok Classics had a Polite in Public photo booth with sneaker props, while eco-friendly headphone-maker House of Marley used a spinning-wheel game to dole out prizes.
Several brands were also part of the backstage artists gift lounge later in the evening, handing out some of their key products to performers like Hot Chelle Rae, Gym Class Heroes, and Foster the People. For the first time, Reebok Classics was the presenting partner of this area and not only had presence in the section where Z100 personality JJ Kincaid broadcast from but had a designated area for visitors to try on its footwear.
There was also plenty of interaction during the concert, which had 17,500 fans and performances by Lady Gaga and Demi Lovato. "During the Jingle Ball, we use Tweet-to-Screen, so consumers can send their tweets throughout the night. We have, of course, someone moderating the tweets all night, and some of the tweets will scroll across the screen during the performances," Pfeffer said. "It's a great way for our listeners to connect with their friends and family that aren't at the arena and also a great way for our listeners to connect with artists that are performing that night. There's definitely a high level of social activation on site, both pre- and post-event."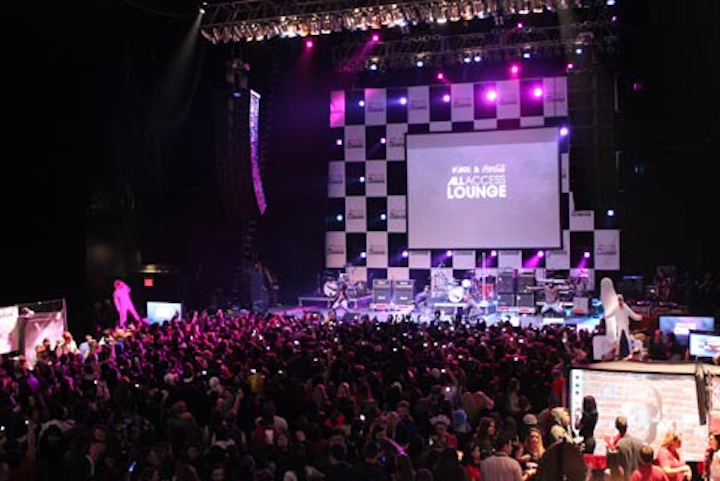 Photo: Jeeyun Lee for BizBash
Z100 & Coca-Cola's All Access Lounge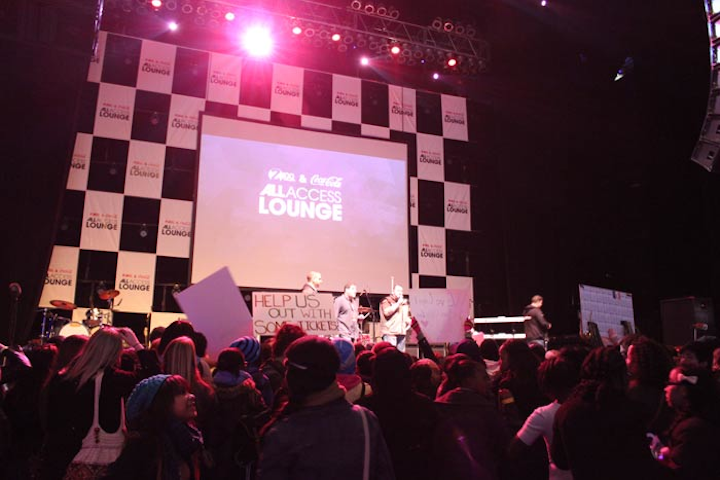 Photo: Jeeyun Lee for BizBash
Z100 & Coca-Cola's All Access Lounge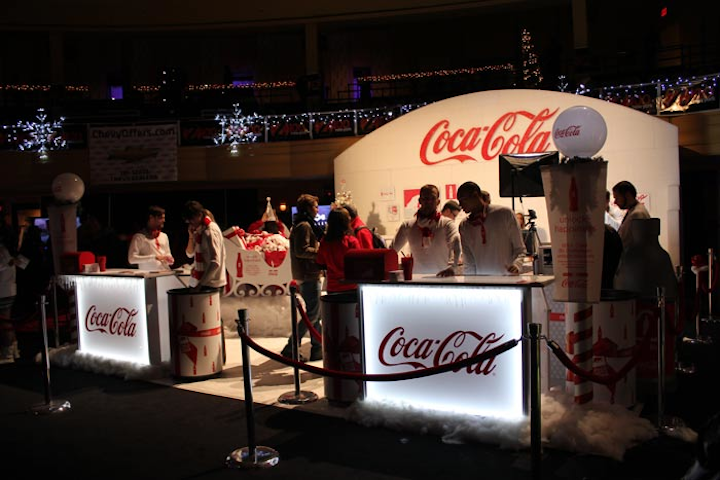 Photo: Jeeyun Lee for BizBash
Z100 & Coca-Cola's All Access Lounge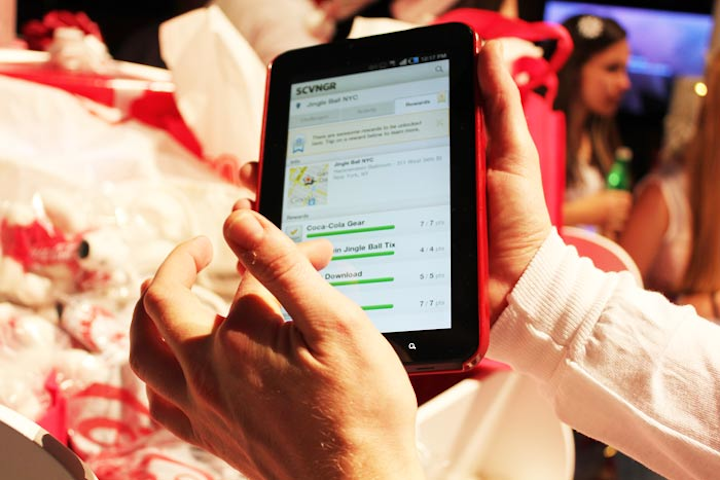 Photo: Jeeyun Lee for BizBash
Z100 & Coca-Cola's All Access Lounge
Photo: Jeeyun Lee for BizBash
Z100 & Coca-Cola's All Access Lounge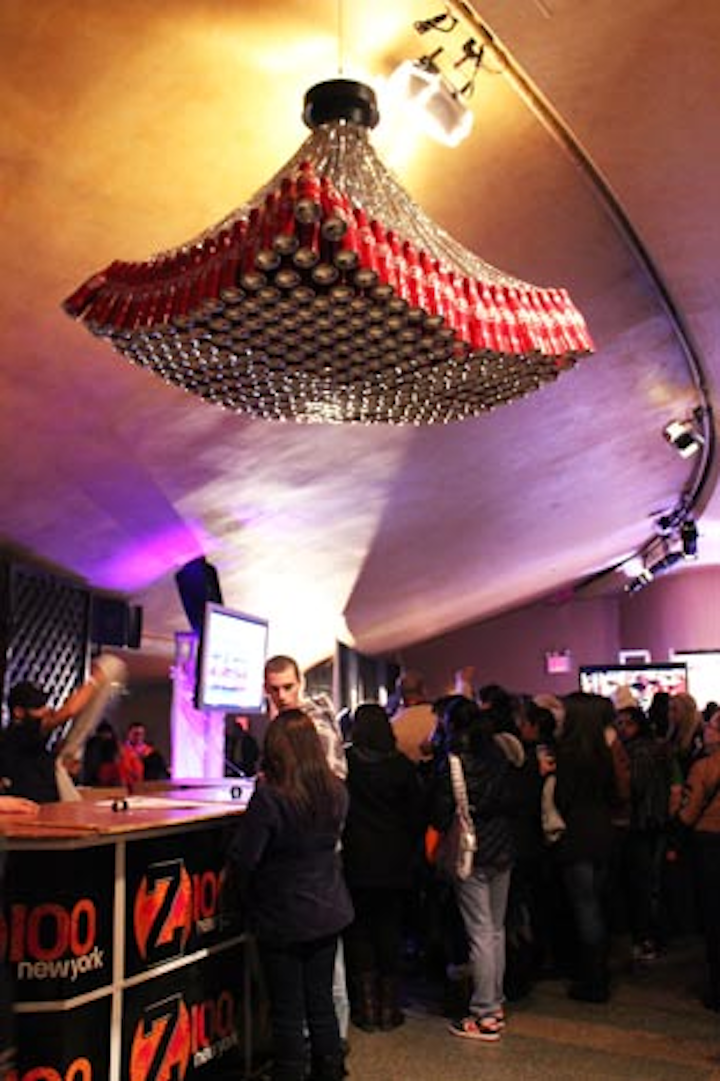 Photo: Jeeyun Lee for BizBash
Z100 & Coca-Cola's All Access Lounge
Photo: Jeeyun Lee for BizBash
Z100 & Coca-Cola's All Access Lounge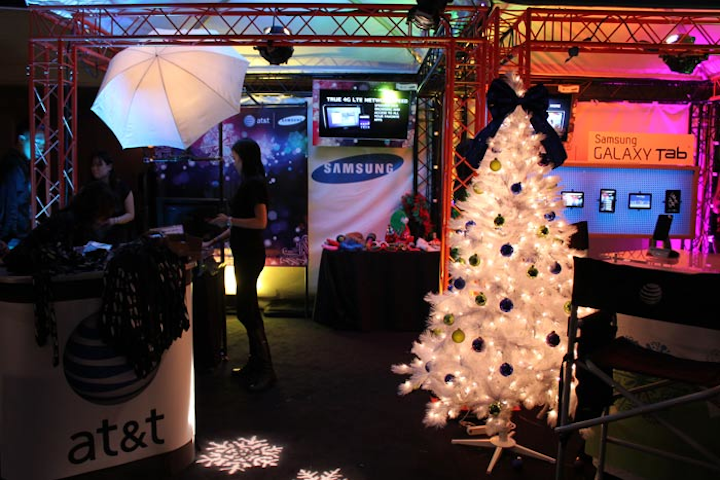 Photo: Jeeyun Lee for BizBash
Z100 & Coca-Cola's All Access Lounge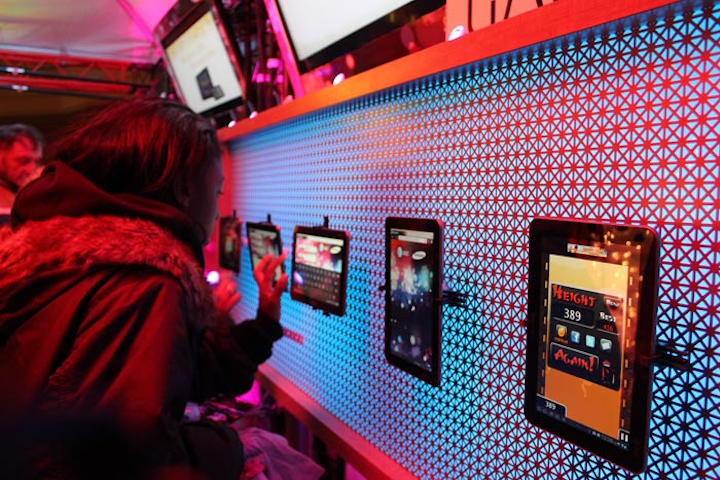 Photo: Jeeyun Lee for BizBash
Z100 & Coca-Cola's All Access Lounge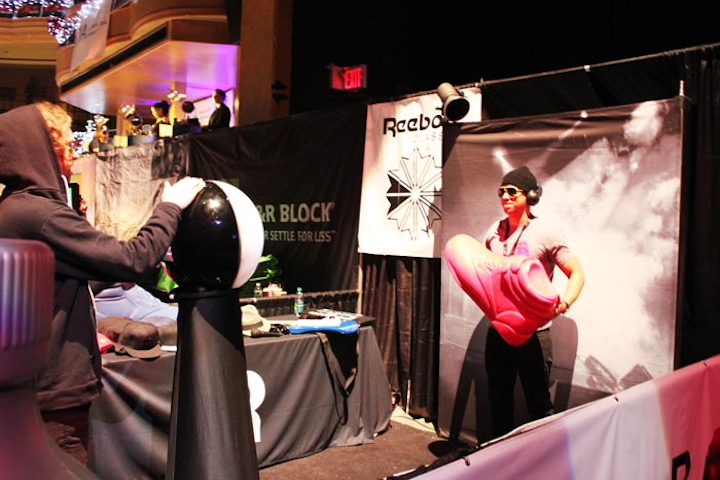 Photo: Jeeyun Lee for BizBash
Z100 & Coca-Cola's All Access Lounge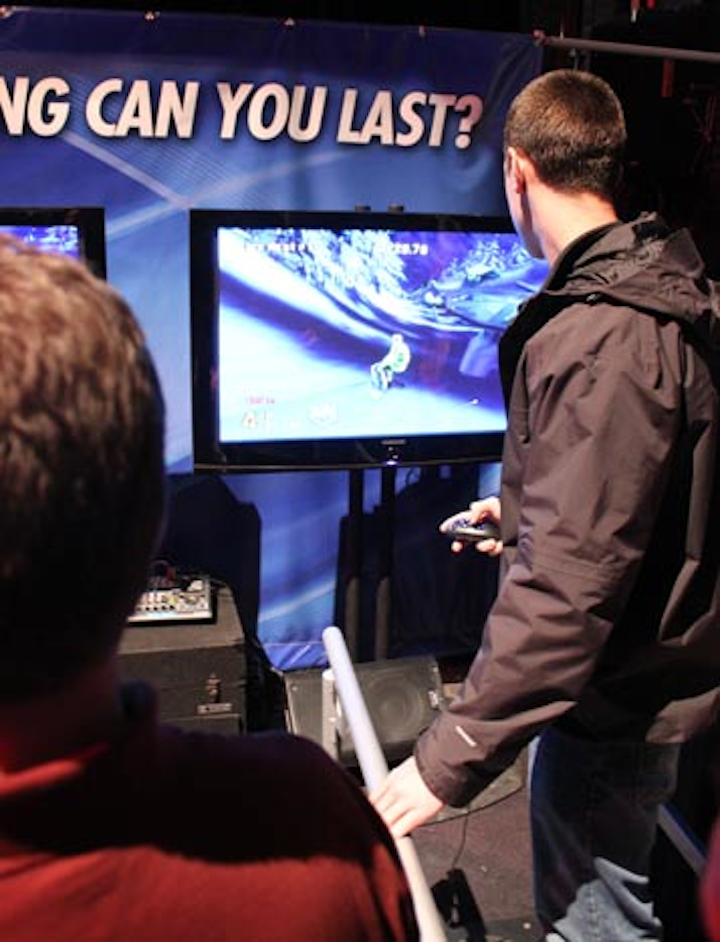 Photo: Jeeyun Lee for BizBash
Z100 & Coca-Cola's All Access Lounge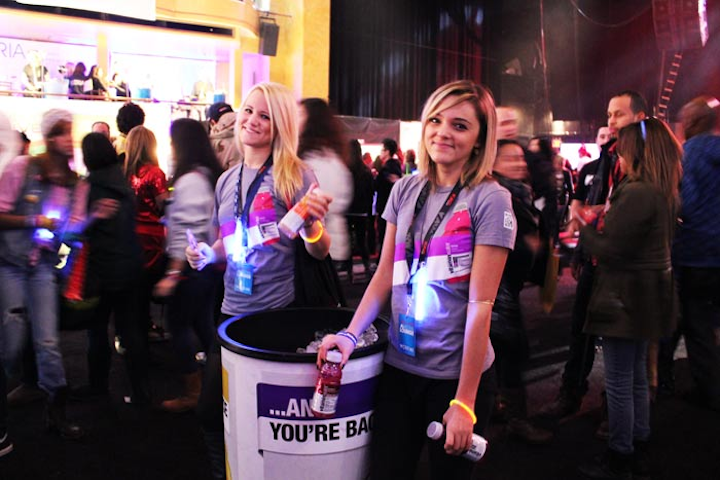 Photo: Jeeyun Lee for BizBash
Z100 & Coca-Cola's All Access Lounge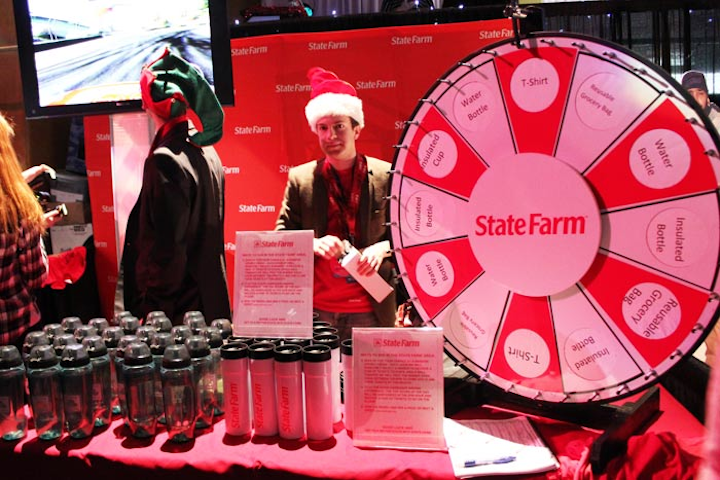 Photo: Jeeyun Lee for BizBash
Z100 & Coca-Cola's All Access Lounge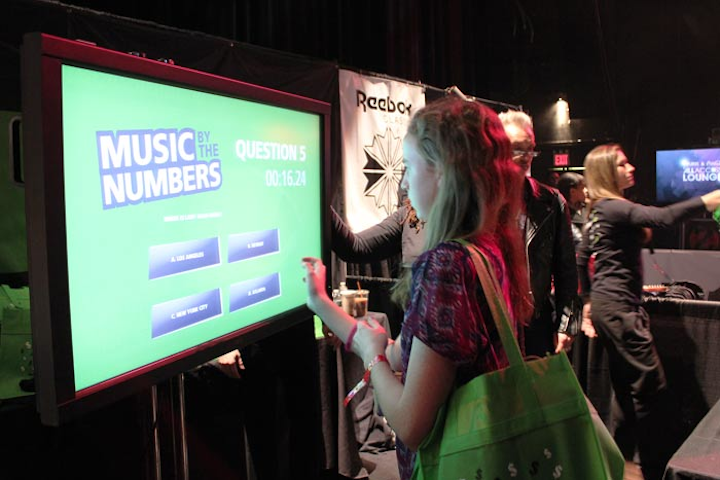 Photo: Jeeyun Lee for BizBash
Z100 & Coca-Cola's All Access Lounge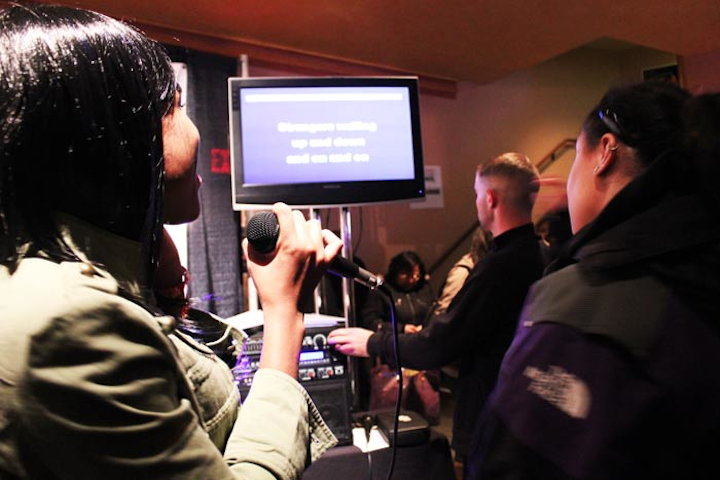 Photo: Jeeyun Lee for BizBash
Z100 & Coca-Cola's All Access Lounge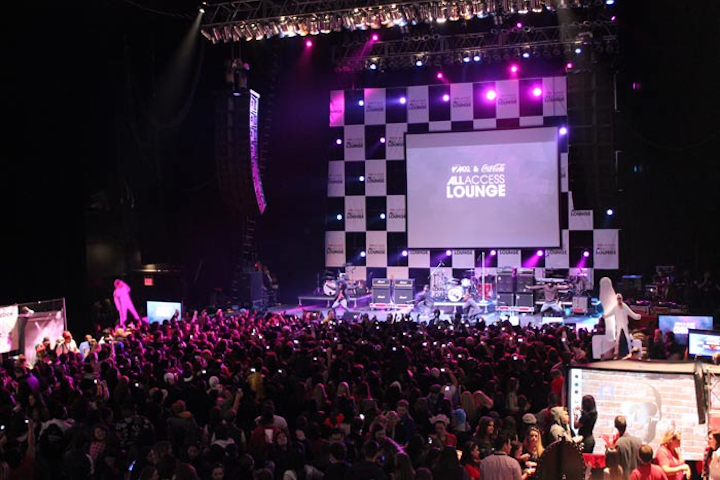 Photo: Jeeyun Lee for BizBash
Z100 & Reebok Classics Artists Gift Lounge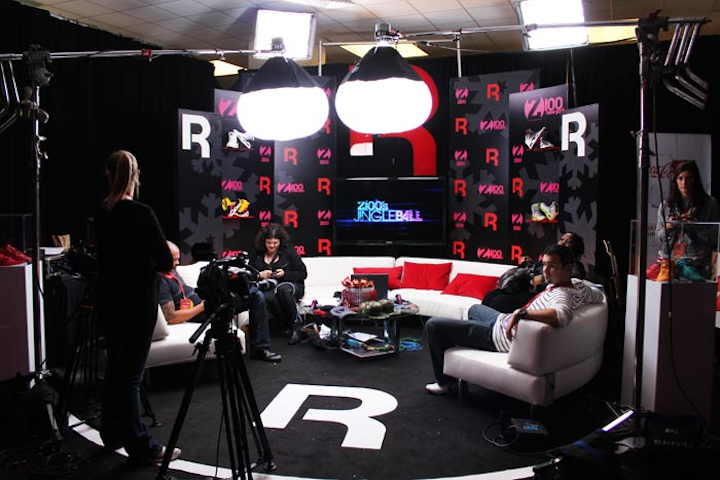 Photo: Jeeyun Lee for BizBash
Z100 & Reebok Classics Artists Gift Lounge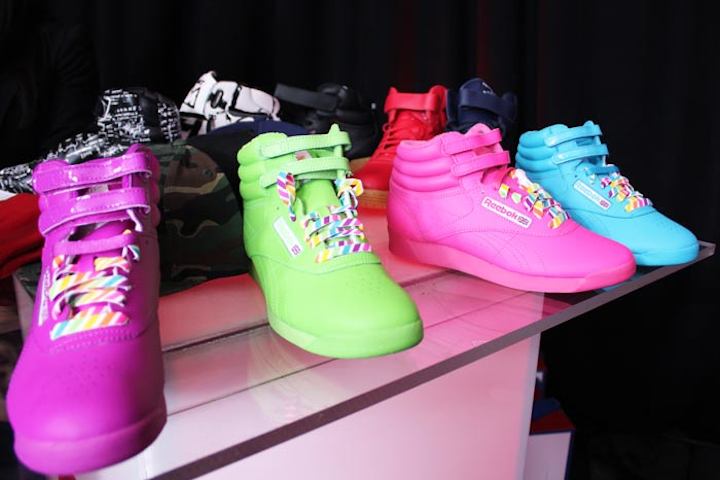 Photo: Jeeyun Lee for BizBash
Z100 & Reebok Classics Artists Gift Lounge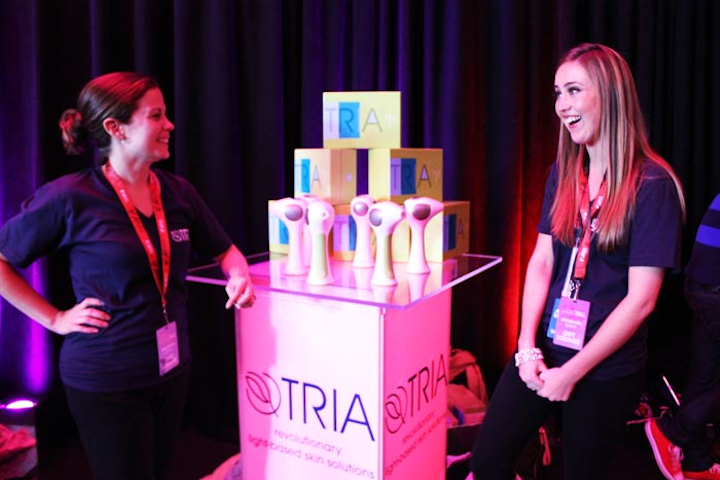 Photo: Jeeyun Lee for BizBash
Z100 & Reebok Classics Artists Gift Lounge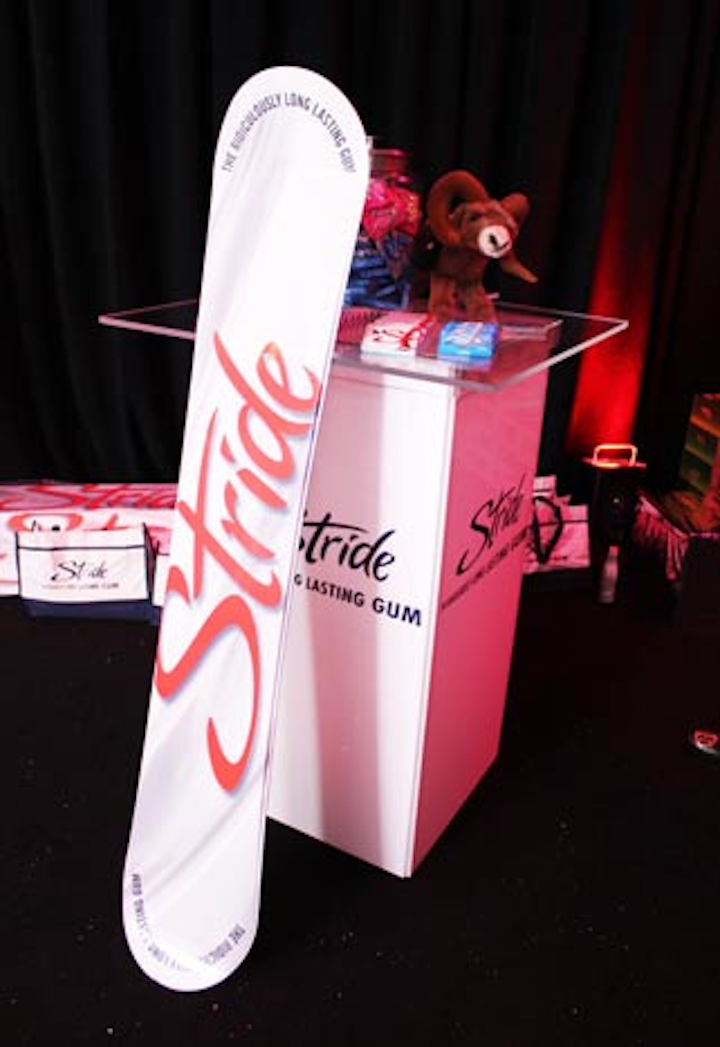 Photo: Jeeyun Lee for BizBash
Z100 & Reebok Classics Artists Gift Lounge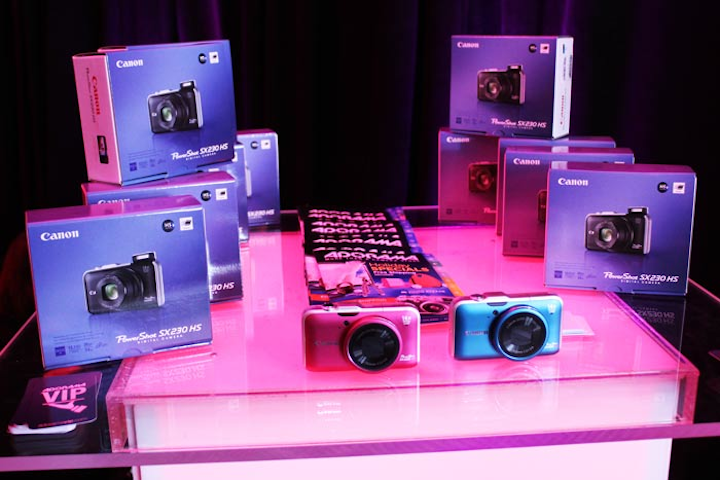 Photo: Jeeyun Lee for BizBash
Featured Venues/Suppliers: