Why Jose Cuervo Built a Replica Airplane at J.F.K. Airport
The liquor brand used the Rolling Stones' legendary 1972 tour as inspiration for its latest products and events.
December 9, 2015
Amidst the holiday season bustle at John F. Kennedy International Airport, Jose Cuervo is looking to stand out with an unusual activation: a pop-up lounge made from repurposed aircraft parts. The experiential promotion, dubbed the Rolling Stone Tour Plane Experience, is part of a wider campaign for the liquor brand, one inspired by the Rolling Stones 1972 tour, which was informally known as the "cocaine and tequila sunrise tour." To commemorate that notorious time, Jose Cuervo recently released two limited-edition bottles of Cuervo Especial and Reserva de la Familia featuring the Stones' famous lapping tongue logo and, in addition to the airport pop-up, hosted two other rock 'n' roll events.
In Los Angeles on October 7, brand ambassadors scooped up fans in a decked-out bus to tour some of the city's most-famed rock destinations. Following the tour, guests rocked out at an after-party at the Sayers Club with a surprise performance by Best Coast and specialty Jose Cuervo cocktails.
"We couldn't load everyone onto a plane and re-enact the true Tequila Sunrise tour experience, but we definitely could bring a tour bus to life," said Douglas Brundage, vice president of strategy for Team Epiphany, a New York-based creative marketing agency tasked with producing some of the events. "[We wanted] to truly immerse our consumers and favorite influencers in a unique rock n' roll experience that they could have fun in. Many branded experiences are so serious these days. We wanted to translate a D.I.Y. aesthetic to a brand party, complete with the raucous energy of the most fun nights at any live music venue," he said.
With that goal in mind, Team Epiphany produced a karaoke night, held at the Garage in New York on October 21, featuring an influencer-heavy invite list and custom cocktails to help everyone release their inner rock stars. "Nothing requires more courage, but pays off greater dividends, than a commanding karaoke experience," Brundage said. "And nothing, frankly, helps instill that confidence better than tequila."
As for the plane, Jose Cuervo partnered with Air Hollywood, a set design company that specializes in aviation themes, to turn a 1,500-square-foot space in the retail lounge of Terminal 4 of John F. Kennedy International Airport into a one-of-a-kind replica airplane, which "landed" on November 6 and is open until December 30. The installation allows holiday travelers to sample the special-edition tequila (Monday through Saturday, from 2:30 to 8 p.m.).
Talaat Captan, founder and C.E.O. of Air Hollywood, explained that the brand had heard about the company's retro dining event series, the Pan Am Experience, and approached them with the pop-up plane idea. "Everybody was sold from the beginning on the concept—an airplane lounge constructed from repurposed aircraft parts—but we worked with Jose Cuervo for several months to refine the overall floor plan and each piece's final details.... In the end, our goal was to create a spectacular environment that would generate curiosity and bring attention to the brand."
Even though the design company has lots of experience working on high-stress movie sets, the New York locale proved to have its own unique problems. "Working at the airport was quite a challenge due to the many logistical and security issues imposed, with good reason of course, but it really added a lot of pressure to an already intense delivery," Captan said. "Now that we did a J.F.K. installation we feel we can do anything, anywhere!"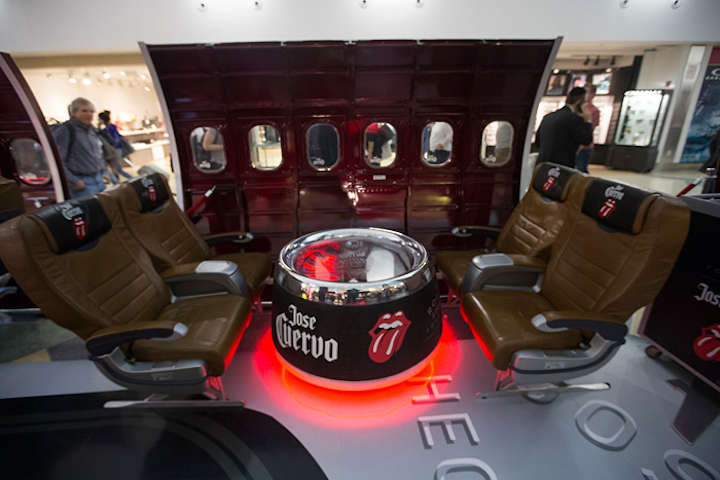 Photo: Ben Hider
Photo: dablackswan.com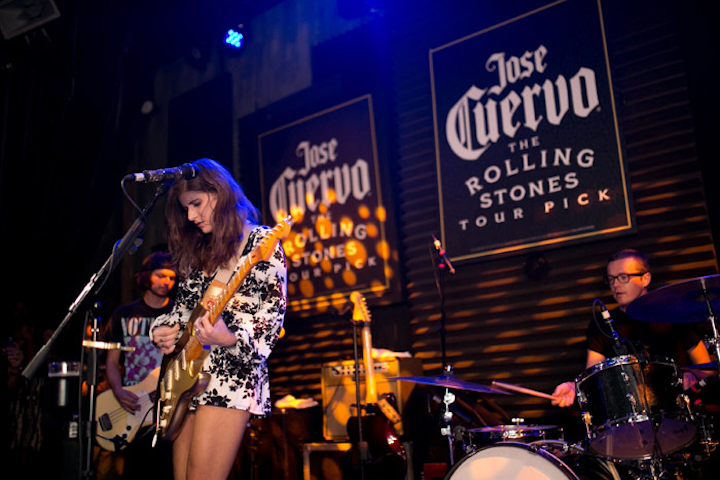 Photo: Tyler Curtis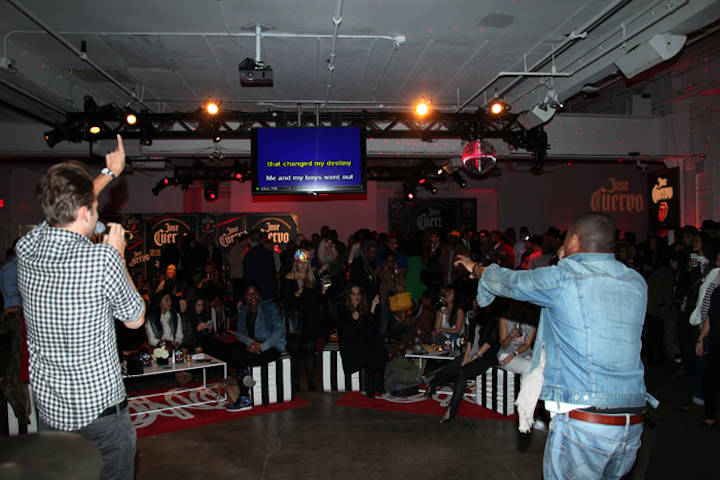 Photo: Mel D. Cole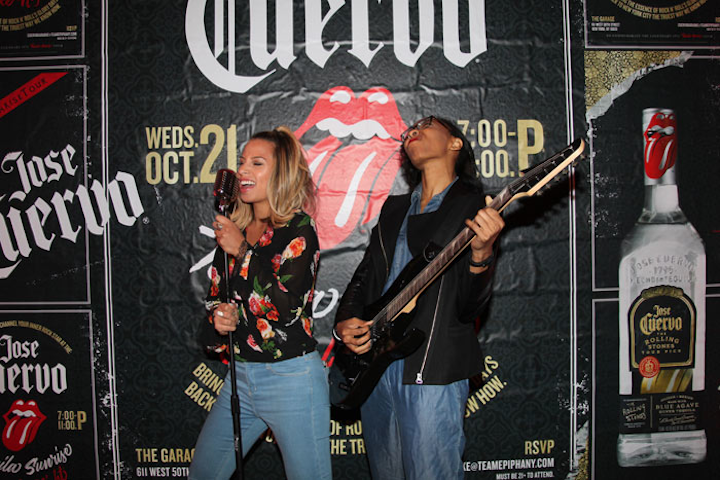 Photo: Mel D. Cole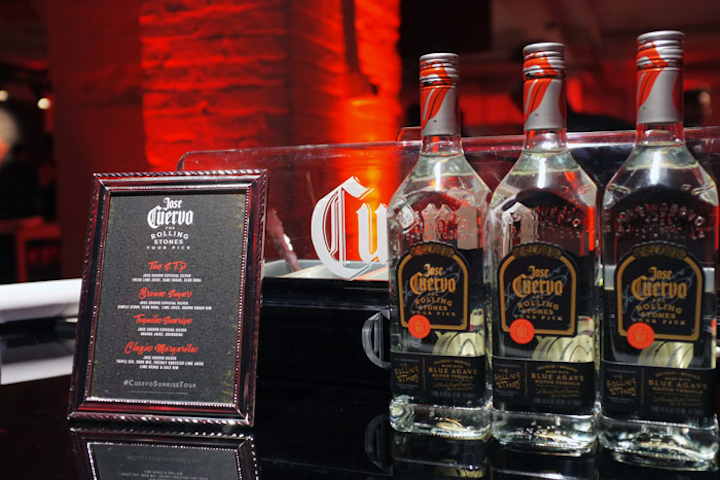 Photo: Mel D. Cole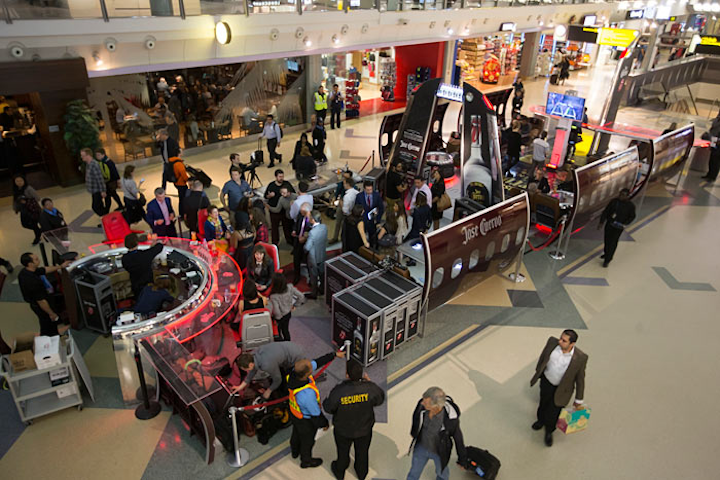 Photo: Ben Hider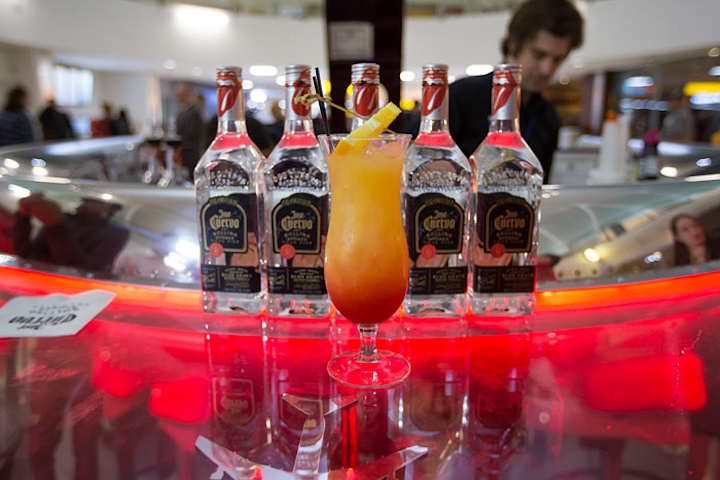 Photo: Ben Hider
Featured Venues/Suppliers: