How This Pop-Up Gallery Artfully Celebrated Recycled Denim
Cotton Incorporated hosted a weekend-long pop-up art gallery that celebrated the 10th anniversary of its denim-to-insulation recycling program.
November 21, 2016
To celebrate the 10th anniversary of its Blue Jeans Go Green denim recycling program, Cotton Incorporated hosted a pop-up gallery that combined art, blue jeans, and education. The gallery took place at the 170 Mercer Street space in New York's SoHo neighborhood on November 18 and 19, with a V.I.P. reception hosted by beauty influencer Olivia Culpo on November 17.
Produced and designed by BMF Media Group, the event featured a setup inspired by the program, which collects donated denim from across the country and recycles it into cotton fiber insulation for homes. Elements included cotton-inspired decor, artful denim-infused stations, and informative life-size charts that showcased the recycling process and highlighted the program's civic-minded initiative.
"We wanted to create an experience to be engaging yet educational, which could share the achievements and milestones of the Blue Jeans Go Green denim recycling program," says Andrea Samber, co-director of strategic alliances for Cotton Incorporated. "It was designed to highlight the past 10 years utilizing fashion and art to tell the story."
The gallery also featured custom artwork from local artists Curtis Kulig, Baron von Fancy, and Jeremy Penn that will be auctioned off in exchange for denim currency on e-commerce site Art Markit. Cotton Incorporated's denim recycling program launched in 2006 to benefit local communities across the United States, and has collected around 1.5 million pieces of denim to date.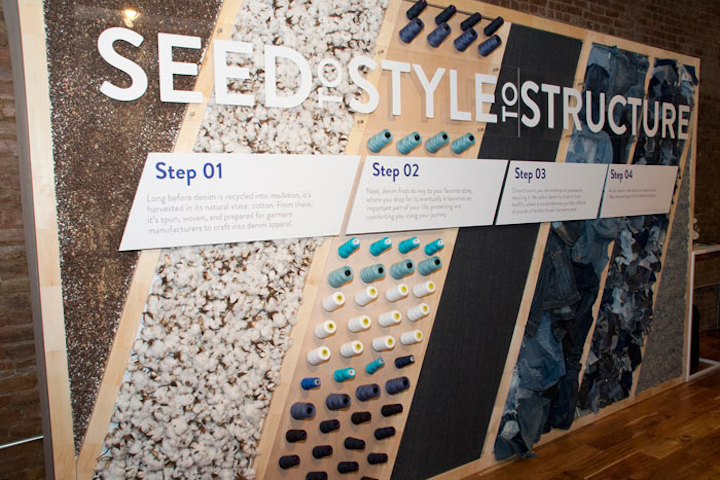 Photo: Taylor McIntyre/BizBash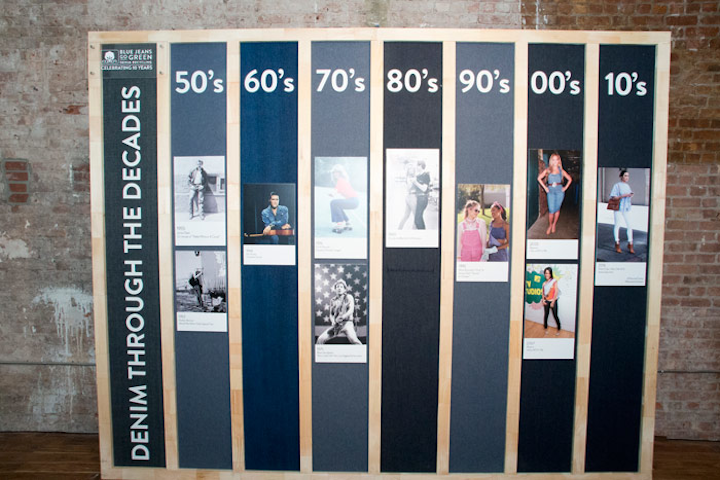 Photo: Taylor McIntyre/BizBash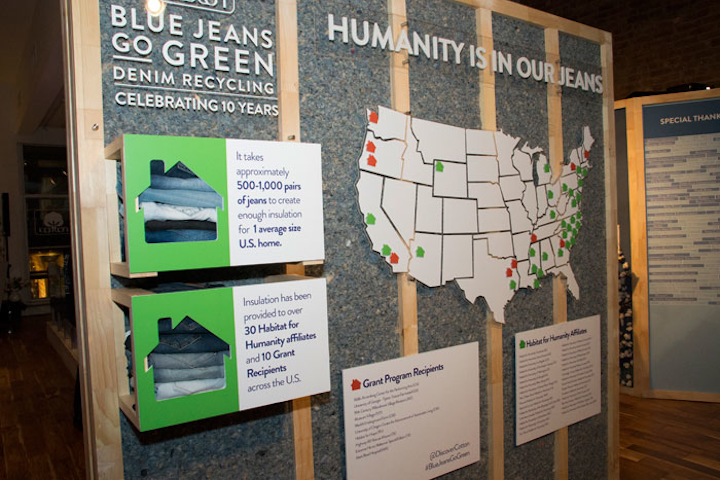 Photo: Taylor McIntyre/BizBash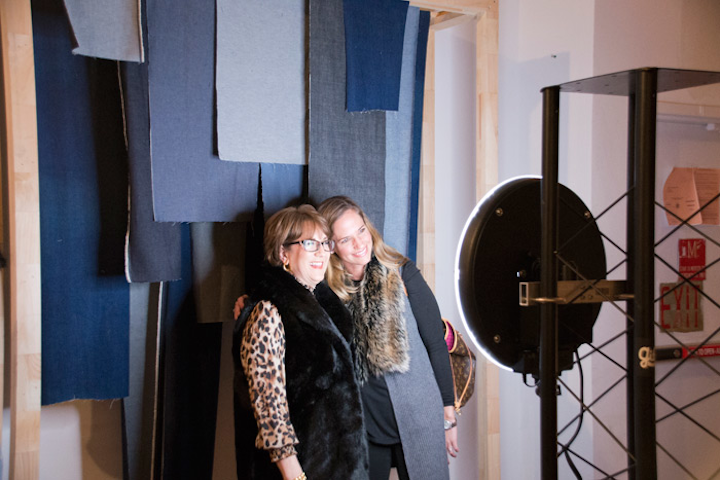 Photo: Taylor McIntyre/BizBash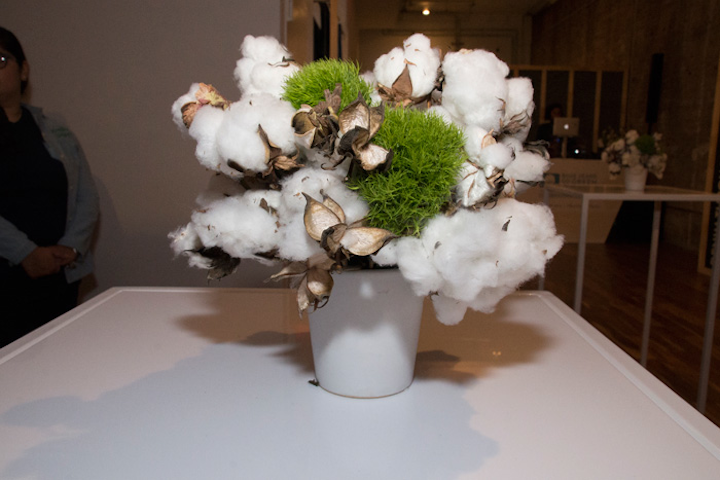 Photo: Taylor McIntyre/BizBash
Featured Venues/Suppliers: