How a Liquor Brand Dominated Coachella This Year
Absolut offered festivalgoers three distinct on- and off-site activations to promote its new flavor.
April 26, 2017
Absolut unveiled its newest flavor, Absolut Lime, with a splash at the Grammy awards in February. That sponsorship included television, digital, and social media tie-ins, as well as a signature cocktail called the Absolut Limelight.
For Coachella, the liquor brand's on- and off-site activations, which were designed and produced by MKG, were an extension of the Grammys presence with the same vibrant look and feel.
"At the Absolut Limelight tent, we refreshed the festival experience by using the energy of Absolut Lime to trigger your touch, taste, smell, sight, and hearing," said Laura Gavin, director of production for MKG West. Festivalgoers entered through a fruit-covered wall and bottle-shaped portal, while being immersed in a lime scent.
In addition to the on-site tent, Absolut also presented activations at the Moschino Candy Crush party hosted by fashion designer Jeremy Scott and Republic Records and SBE's Hyde Away party. An oversize interactive installation at the Moschino event allowed partygoers to create light art in shades of green; a lime-and-Absolut-infused popsicle stand served up treats at the Republic Records event.
Goldenvoice's Coachella Valley Music & Arts festival took place over two consecutive weekends, April 14 through 16 and April 21 through 23, in Indio, California.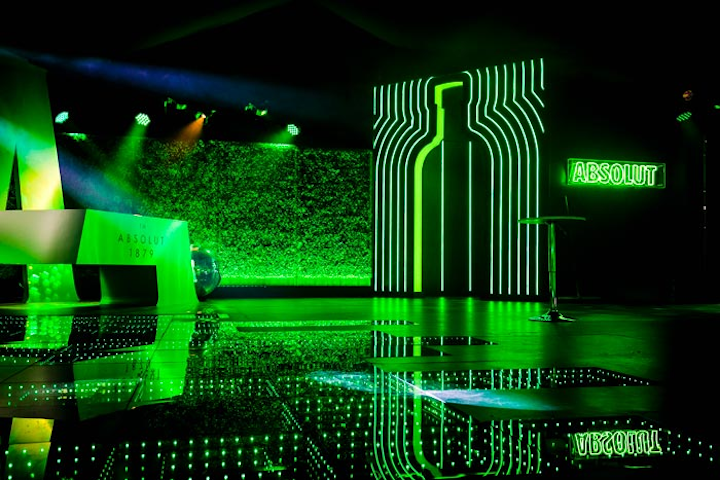 Photo: Marissa Joy Kaplan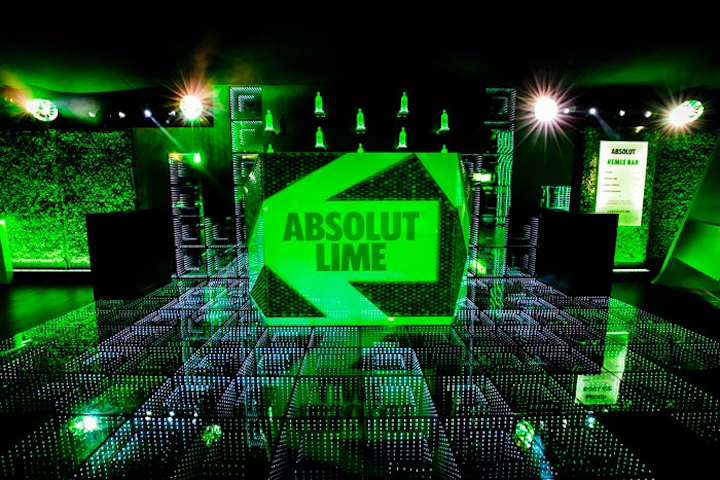 Photo: Marissa Joy Kaplan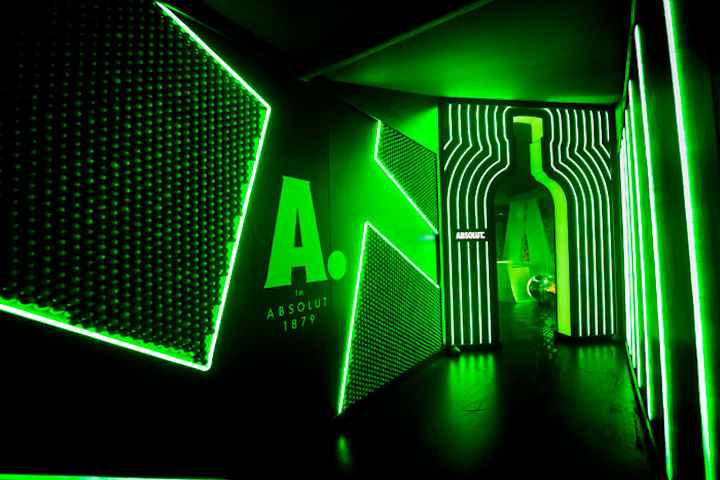 Photo: Marissa Joy Kaplan
Photo: Marissa Joy Kaplan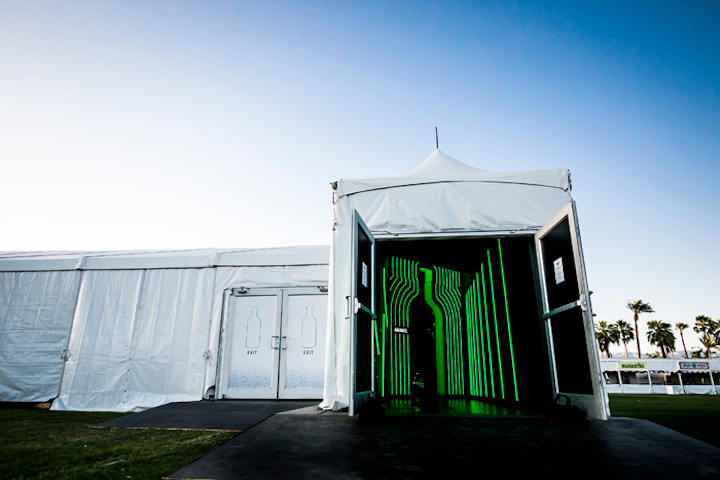 Photo: Marissa Joy Kaplan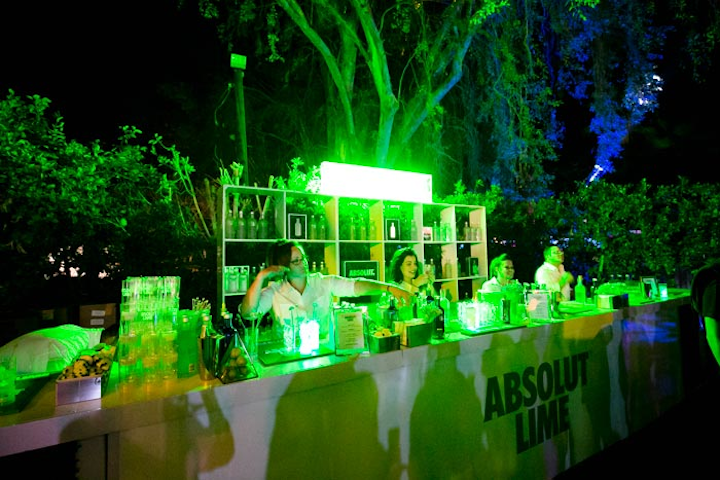 Photo: Marissa Joy Kaplan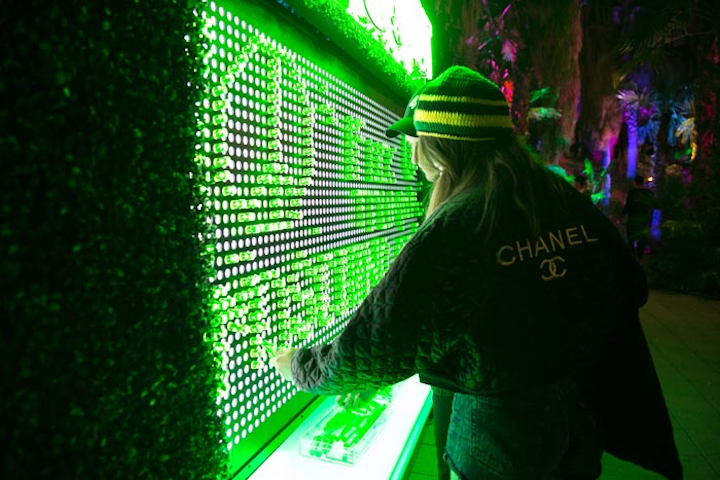 Photo: Sam Deitch/BFA.com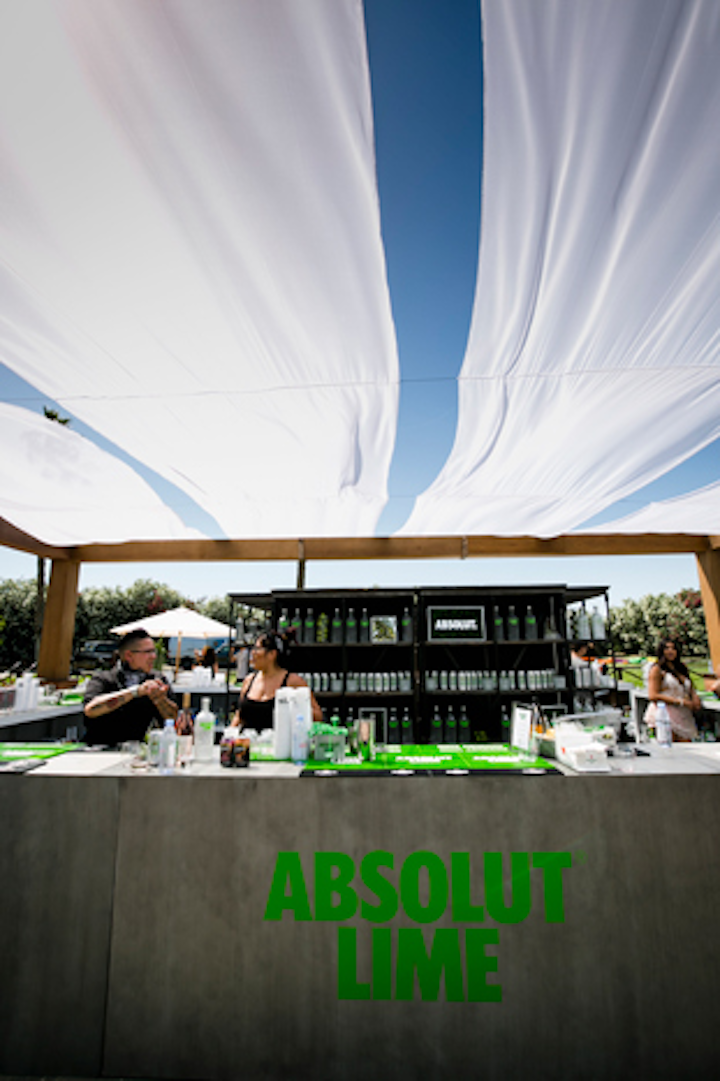 Photo: Marissa Joy Kaplan
Featured Venues/Suppliers: