Inside This Year's Invite-Only Code Conference
Recode and Vox Media's annual tech conference featured big-name speakers, interactive sponsor activations, and the new Code University.
May 31, 2018
The annual Code Conference kicked off on Tuesday at the Terranea Resort in Rancho Palos Verdes, California. The three-day, invite-only event from Recode and Vox Media draws a whos-who crowd of tech industry leaders, with speakers including Facebook's Sheryl Sandberg, Uber's Dana Khosrowshahi, and Snap's Evan Spiegel.
While the 2017 event focused, appropriately, on the convergence of tech, media, and politics—Hillary Clinton gave her first post-election interview at last year's event—the 2018 edition shifted gears to the next generation of technology leaders, diving into issues such as blockchain, artificial intelligence, commercial space travel, and more. 
Code receives over 5,000 applications each year, and accepts 700 attendees ranging from C-suite executives to tech and media companies, influential investors, and entrepreneurs. 
Curating the high-profile speaker lineup and topics is a yearlong process, according to Vanessa Fontanez, general manager of experiential and conferences at Vox Media. 
"Kara Swisher, Recode's editor at large, and Peter Kafka, Recode's executive editor, lead the charge on the main-stage programming and talent outreach," she explained. "Their relationships; expertise in tech, business, and media; and ability to drive the most informed and respected conversations and breaking news bring the most interesting personalities and stories to the Code stage."
Politics weren't completely ignored at this year's event, though. 
"It's hard to have a conversation about tech today without talking about politics," said Fontanez. "This year, attendees heard from Senator Mark Warner, the top Democrat on the Senate Intelligence Committee, and Linda McMahon, the 25th Administrator of the U.S. Small Business Administration. We also discussed major media mergers, net neutrality, immigration, and more."
One major change in 2018 was the addition of Code University, a series of 20-minute lectures taking place at the event this morning.
"It's a way for us to engage a younger audience made up of the future leaders in tech and provide all Code attendees with additional ways to learn and expand their minds," explained Fontanez. "Code U will convene professors and industry experts in business leadership, space, robotics, and cybersecurity for a glimpse at the next big thing in tech."
Throughout the conference, Vox Media's experiential team worked with sponsors to curate interactive activations designed to enhance the attendee experience.
"For example, I.B.M. hosted the Eater Kick-Off dinner [on Tuesday]," said Fontanez. "Attendees sampled bites from eight of the hottest L.A. chefs, like Sqirl's Jessica Koslow; Josef Centeno of Bäco Mercat, Bar Oma, and P.Y.T.; and Pine & Crane's Vivian Ku."
Other sponsor activations included a custom outdoor drone light show from Intel—which the brand has brought to other recent events including the Pyeongchang Olympics and C.E.S.—and an interactive robot experience powered by Autodesk. Comcast hosted a creativity and business workshop, and Boston Consulting Group hosted a session on artificial intelligence.
Additional sponsors included 2U Inc., Univision, Protiviti, Standard Industries, Turner, and Youplus Jarvis. "Our goal is for attendees to experience a mix of activations and thought leadership moments," said Fontanez.
Organizers have already started planning next year's event. "The strategic thinking for Code 2019 has already begun," noted Fontanez. "It will kick into high gear as we load out of Code 2018 [this afternoon]."
Click through the slide show to see highlights from the first two days of this year's conference.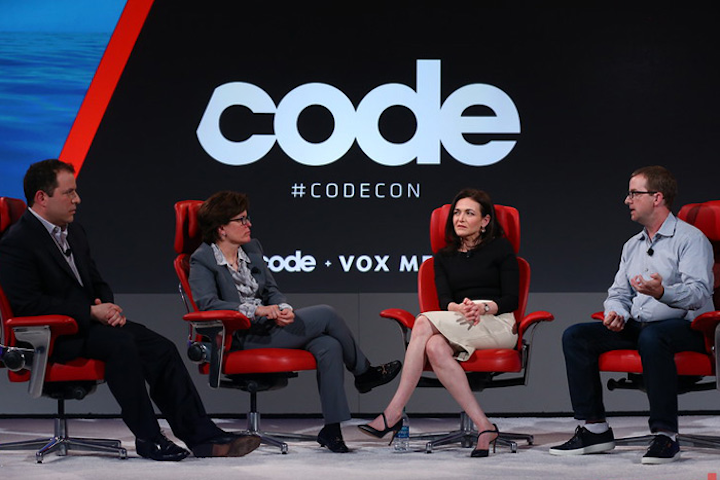 Photo: Asa Mathat for Vox Media
Photo: Asa Mathat for Vox Media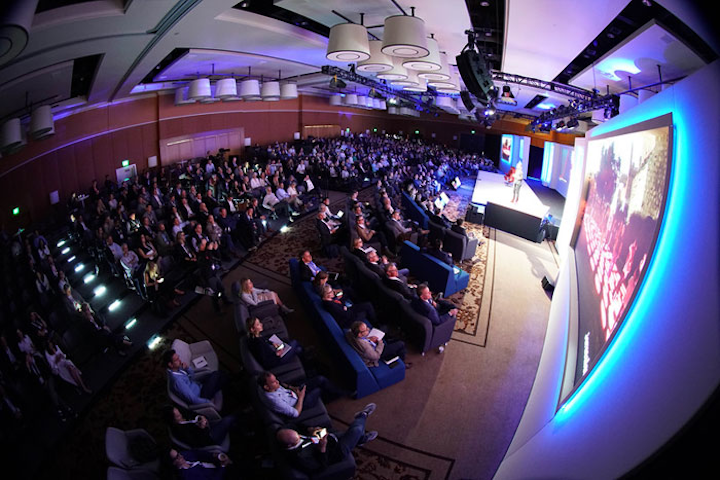 Photo: Asa Mathat for Vox Media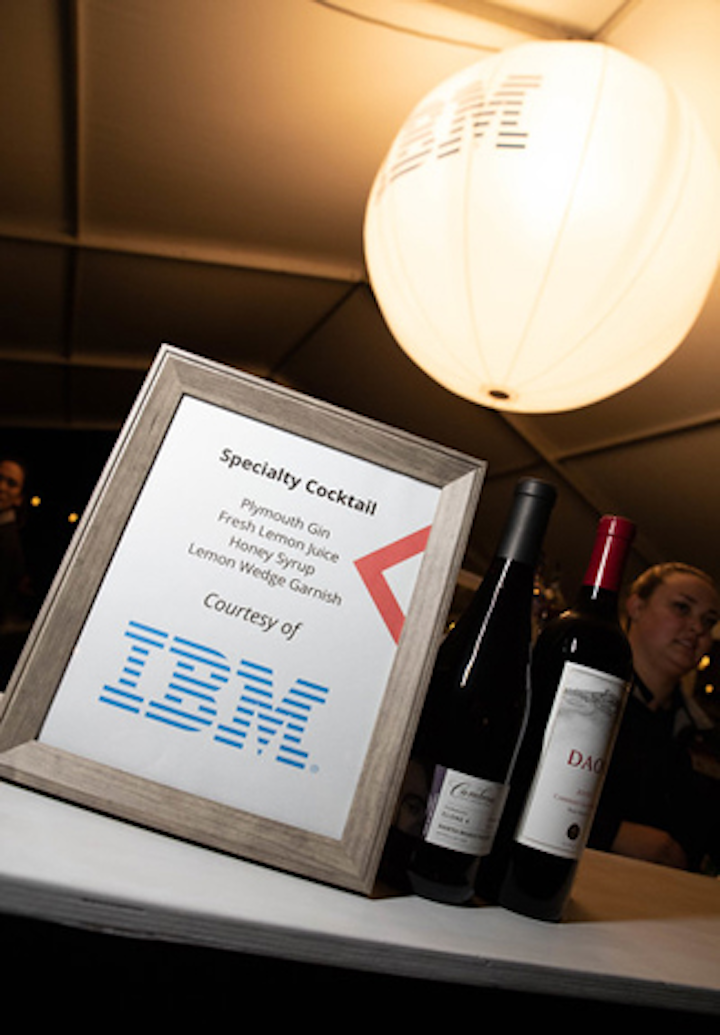 Photo: Asa Mathat for Vox Media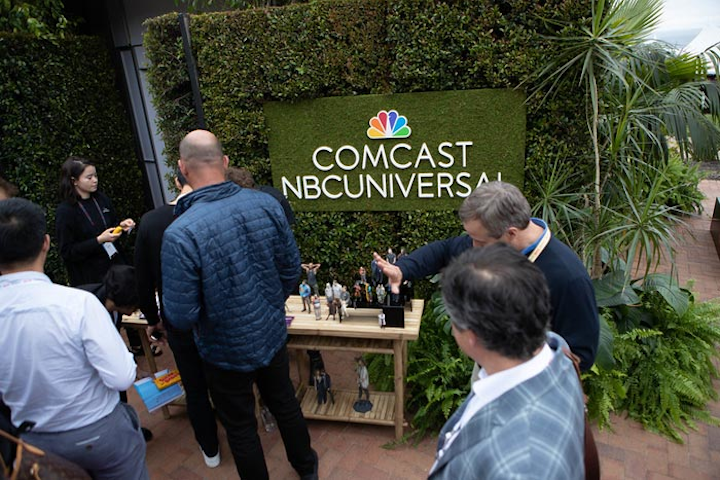 Photo: Mitch Viquez for Vox Media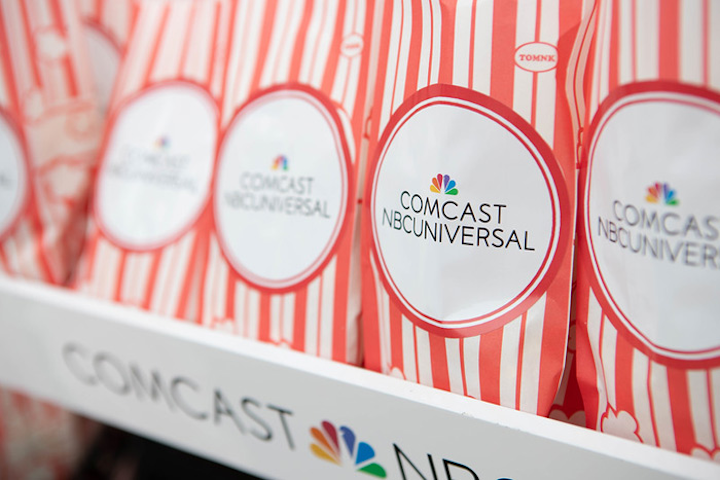 Photo: Mitch Viquez for Vox Media
Featured Venues/Suppliers: