Southern California's Top 100 Events 2018
The list of the meetings, parties, and industry gatherings that make the most impact in Southern California year after year.
May 22, 2018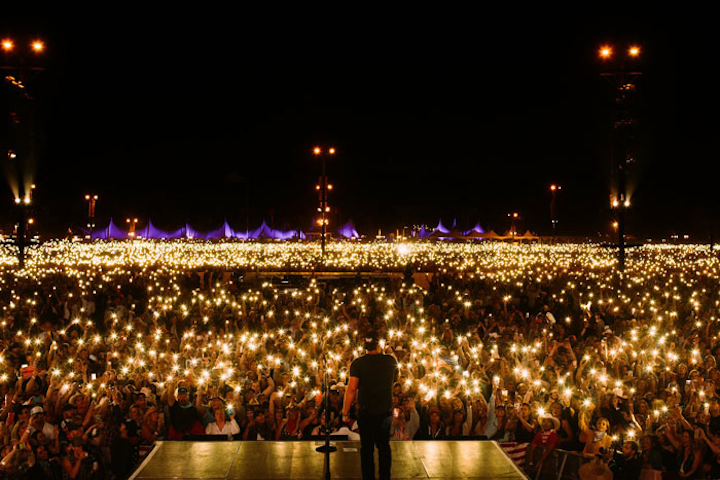 Photo: Catie Laffoon
For a region that is undeniably dominated by the entertainment industry, Southern California's reputation as a home for major music and food festivals, sports tournaments, and benefits continues to grow.
New to our list of Top 100 Events this year is the Los Angeles Dodgers Foundation's Blue Diamond Ball, which, in just three years, has become a go-to benefit for the local sports and philanthropist community. Another benefit added to the list is the Elton John AIDS Foundation's Oscar-Viewing Party—while it is by no means a new event, it continues to rise above the Oscars-related chatter and become a force on its own, raising $5.9 million in one evening this year.
Another new addition is Goldenvoice's Stagecoach Festival in Indio. While once considered simply a sister event to the massive Coachella Festival, the weekend-long event continues to break attendance numbers; it now draws 75,000 and is considered the highest-grossing country music festival in the world.
Some other notable events are absent this year, such as the Grammys and the MTV Video Music Awards, which both temporarily moved to New York in 2018. Expect to see them on the list again when they return to the West Coast in coming years. Meanwhile, the FYF Festival was canceled in early May due to low ticket sales; the high-profile Museum of Contemporary Art gala was also canceled this year for undisclosed reasons, though organizers expect it to return in 2019.
Other local events garnering national buzz are too new to make our list, including the Los Angeles Times' monthlong Food Bowl, the Infatuation's Instagram-friendly Eeeeeatscon, and the massive local edition of the ever-relevant Women's March. If those events continue to draw attendance and buzz, they may make their debuts on next year's list.
To choose and rank the annual events on this list, we looked at several factors, including economic impact, buzz, innovation, and an event's prominence within the communities it intends to serve.