San Francisco's Top 100 Events 2019
The list of the tech conferences, galas, meetings, and holiday events that make the most impact in the Bay Area year after year.
June 11, 2019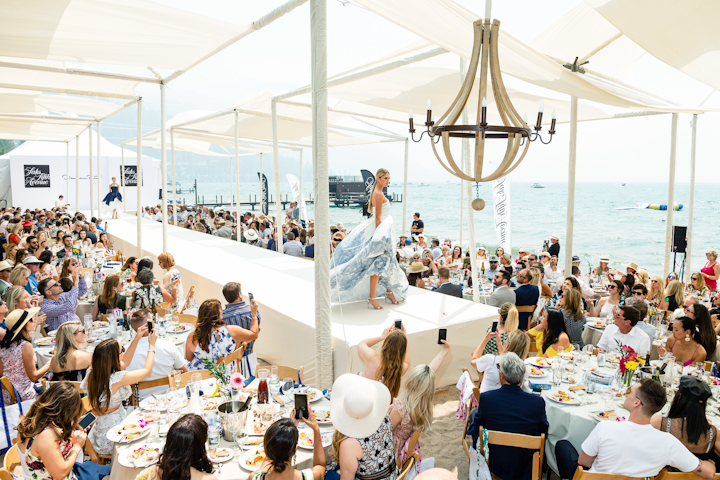 Photo: Arthur Kobin for Drew Altizer Photography
SAN FRANCISCO—Humans crave connection. For most of us, relationships grow out of shared experiences: school, work, and where we live form the basis of most social bonds. But fleeting moments can also spark friendships.
Events bring people with shared interests together to escape the daily routine, forging connections in the process. Specialty artisan gatherings like West Coast Craft and Cheese Fest give consumers a chance to meet the makers behind their favorite products. Y-Combinator's Demo Days—designed to introduce promising companies to vetted investors—can set a business on the path to IPO. On a larger scale, there are certainly a few conversations about career moves among the 170,000 people flooding downtown San Francisco at Salesforce Dreamforce.
Of course, there's more to life than work. At AIDS LifeCycle, a new addition to our Sports category, cyclists spend a week riding, camping, and socializing together on the road from San Francisco to Los Angeles. In May, a past chair of San Francisco's American Red Cross Gala announced her engagement to a man she met… at the American Red Cross Gala. Connection, in whatever form it takes, can happen in the most unexpected places.
Each year, BizBash surveys the Bay Area for the best events for meeting, working, and learning. Once again, we've curated our top 100 based on several factors, including economic impact, buzz, innovation, and an event's prominence within the communities it intends to serve.
There are a few changes worth noting among the prominent events that have long dominated the Benefits categories: The Fine Arts Museums have retired the Mid-Winter Gala—a long-time favorite among celebrities and socialites—and Tipping Point Community is reinventing its spring gala as a fall music event. In the Art & Design category, Maker Media's announcement that it is halting operations due to financial troubles means the future of Maker Faire is uncertain.
San Francisco is famous as an early adopter of new technologies. Food, household items, dog walkers, and grooming services can be ordered to our homes via apps. Pings on Slack have replaced face-to-face chats with co-workers. Peloton and Tonal have rendered trips to the gym unnecessary. Technology keeps us more "connected" than ever, yet we've never been more isolated. Live events are one of the few excuses we have to extract ourselves from our homes and offices to meet people in the non-digital world, and these are the very best.