Southern California's Top 100 Events 2019
The meetings, parties, and industry gatherings that make the most impact in Southern California year after year.
May 14, 2019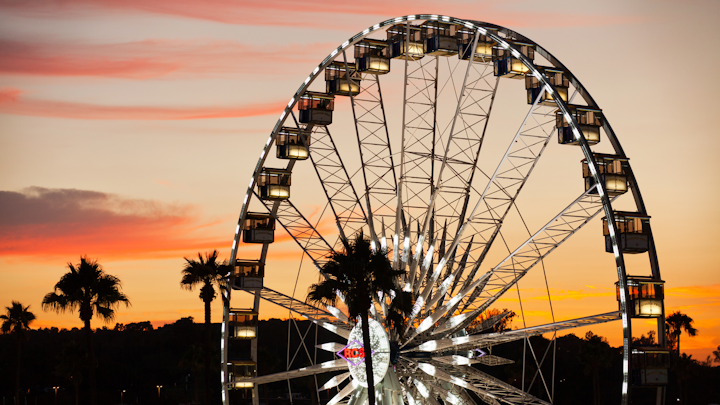 Photo: Courtesy of Los Angeles County Fair
LOS ANGELES—The Southern California region continues to make a splash on the worldwide event scene—and not just for its high-profile award shows. The area has come into its own as a hub for foodies and artists; it's perhaps no surprise that the latest edition of Frieze, arguably the world's most famous contemporary art fair, launched in Los Angeles in February.
Two new additions to our Top 100 list highlight the trend: the Los Angeles Times' Food Bowl, a 31-day food festival that blankets the city with hundreds of chef-focused events; and Complex magazine's ComplexCon, an art, fashion, and music-focused convention from Pharrell Williams and artist Takashi Murakami. In their third and fourth years, respectively, both events are gaining national attention with growing attendance lists, A-list guests, and standout brand activations.
Meanwhile, one major art-focused event making its return this year is the Museum of Contemporary Art's annual gala, which was surprisingly canceled in 2018 due to complaints about a lack of diversity. It's back this month with a more scaled-back, community-minded feel; half the seats were given to artists for free, for example, and there's no corporate sponsor. We're eager to watch how this unconventional approach evolves in the coming years.
None of this is to say that the entertainment industry doesn't continue to draw headlines. Hollywood (and Hollywood-adjacent) events still dominate the area, getting a boost with the return of the Grammy Awards from a stint in New York. Another new addition to our list this year: The MTV Movie & TV Awards, which saw a 27 percent increase in ratings after some smart strategic shifts.
Our list of trade shows, conventions, and conferences, meanwhile, had a shake-up: Comic-Con International now claims the top slot based on the national and international buzz it generates—not to mention the economic impact of $140 million that the massive pop culture convention leaves on San Diego. We also added the five-year-old Makers Conference to the list; the women's rights-focused conference has drawn significant speakers including Gloria Steinem, Sheryl Sandberg, and Hillary Rodham Clinton.
One high-profile event you won't see on the list, though, is Recode and Vox's tech-focused Code Conference—it's moving to Scottsdale, Arizona, after a dispute with its host venue.
To choose and rank the annual events on this list, BizBash considers several factors, including economic impact, buzz, innovation, and an event's prominence within the communities it intends to serve.