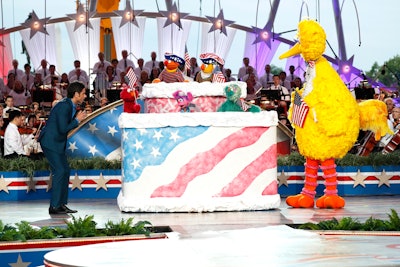 Photo: Paul Morigi/Getty Images on behalf of Capital Concerts
WASHINGTON—Is there a place for entertainment in a city where politics reigns supreme? It turns out, the nation's capital is more fun than people give it credit for. Despite dealing with a current political climate that gets more tumultuous by the day, Washingtonians still know how to party—especially for a good cause. And with the roaring '20s just around the corner, we don't anticipate anything slowing down any time soon.
While some events continue to withstand the test of time, like the iconic Kennedy Center Honors and the revered Meridian Ball, not all made it through the madness of 2019 unscathed. Fight Night, for several years ranked as our number 1 charity benefit, saw its last hurrah in 2019, and therefore was removed from the list. The number of high-profile fashion events has decreased, so we disbanded the Fashion Events category for this year.

As with all lists, these rankings are subjective. To choose and rank the annual events on this list, we look at several factors, including economic impact, buzz, innovation, and an event's prominence within the communities it intends to serve.