Top 100 Events in Canada 2019
Our picks for the country's best trade shows, festivals, conferences, and other events that make the most impact year after year.
September 24, 2019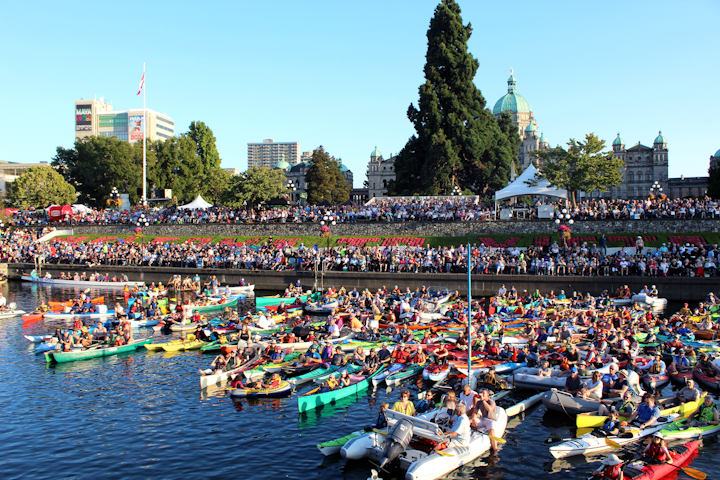 Photo: Nan Yang
A fall federal election might mean changes to some federally funded events in 2020, such as Ottawa's Winterlude, which climbed two places this year thanks to a Pride partnership and new collaborations with area museums. And warming weather could change the landscape for outdoor events like the Yukon Quest dog sled race, which saw mushers truck their teams for part of the 2019 race due to a lack of snow. But overall, Canada's event scene is as robust and dynamic as ever.
Events making their debut on the Top 100 came from across the country, from Vancouver's Night of a Thousand Stars Gala to Toronto's Veg Food Fest and Calgary's Beakerhead festival.
New strategies kept existing events fresh, such as the top Art & Design event, DesignTO, which saw growth in attendance and exhibitors and added a novel bus tour. The Interior Design Show was lauded for a newly designed show floor and a new B-to-B offering for contractors.
Canadian women had a noticeable impact on the Sports category this year. Excitement over Bianca Andreescu—who later won the U.S. Open—added electricity to the Rogers Cup Tennis Tournament, and hype over a 12-year-old amateur from Vancouver elevated the CP Open women's golf tournament, which debuts on the list this year.
To choose and rank the annual events on this list, we look at several factors, including economic impact, buzz, innovation, and an event's prominence within the communities it intends to serve.