Miami/South Florida's Top 100 Events 2019
The list of the trade shows, festivals, and industry gatherings that make the most impact in Miami/South Florida year after year.
March 25, 2019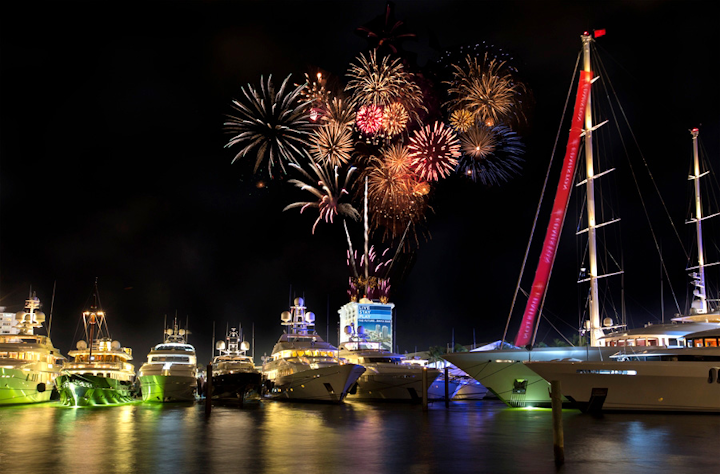 Fort Lauderdale International Boat Show
MIAMI/SOUTH FLORIDA—No hurricanes impacted South Florida's event scene in 2018—thankfully—but plenty of other factors shook up the region's top events. The fully renovated Miami Beach Convention Center has finally reopened. The $620 million project added 263,000 square feet of space and 10 new meeting rooms, and it is designed to achieve a LEED Silver certification. The Miami International Auto Show, which canceled its 2017 show due to Hurricane Irma, became the first major event hosted in the new convention center.
There were other high-profile moves: Ultra Music Festival is testing the waters with a controversial relocation to Virginia Key from Downtown Miami's Bayfront Park that so far has withstood court challenges from neighbors. Two other events—Seed Food & Wine Festival and Rolling Loud music festival—both have expanded with Los Angeles editions.
Among the events making their debut on the list are Drink Miami Hostel, which began as a single-day spirits event and has evolved into branded pop-ups, event integrations, and appearances; the Watches & Wonders fashion event in Miami's Design District, which has seen its attendance boom; and the Norton Museum of Art Annual Gala, now at home following a massive renovation to the museum.
To choose and rank the annual events on this list, BizBash considers several factors, including economic impact, buzz, innovation, and an event's prominence within the communities it intends to serve.