American Express Canada Taps Local Artists to Launch Its New Campaign
Local Toronto artists designed a series of colorful, Instagram-friendly rooms to highlight the brand's latest campaign.
June 4, 2018
Last week, American Express Canada launched a new campaign that aims to highlight the brand's commitment to having its customers' backs, both in life and in business.
Titled "Powerful Backing: Don't Live Life / Don't Do Business Without It," the theme of the campaign derived from an eight-market study American Express commissioned in March, which—after a series of surveys conducted by market research company Morning Consult—found that 82 percent of Canadians say they prefer to live a lifestyle in which their work and personal lives interconnect. 
To celebrate the new campaign, American Express Canada partnered with Toronto-based creative agency BT/A to launch the Live Life Experience, a pop-up art exhibit that showcased a series of rooms designed by a group of local artists. Rooms in the pop-up, which took over a 12,000-square-foot, multi-level space at 336 Queen Street West in Toronto, were designed to immerse guests in American Express cardmember interests, such as travel, food, and adventure. 
David Barnes, the vice president of advertising and communications for American Express Canada, said the brand wanted to create a social media-friendly event, following a shareable pop-up restaurant the brand hosted with Gordon Ramsay in Toronto in September 2017 that celebrated the launch of the Cobalt Card. 
"We landed on the idea of having artists create engaging and interactive art experiences that bring to life the different ways American Express has its customers' backs—whether that's in travel, adventure, dining, or entertainment," explained Barnes. "Through the messaging, we could emphasize what American Express is all about as a brand."
The pop-up, which was open to the public May 31 to June 3 and will open again June 7 to 9, also served as an outlet to showcase artwork from Toronto-based artists. Troublesome Troy and SmugUgly created a life-size bowl of ramen, Clandestinos designed a colorful fantasy world, and artist Peru143 created an interactive map of the world and a tent created with flags of different nations. 
Barnes noted that the American Express Canada's general goal for the pop-up was to have people connect with the brand, and that the organizers might extend the event's run downtown. "The key for us is that this isn't an isolated event. It's connected to our overarching brand strategy," said Barnes. "We really intended to be conduits for delivering a message." 
Here's a look at how the brand tapped local artists to engage with consumers. 
Photo: Courtesy of American Express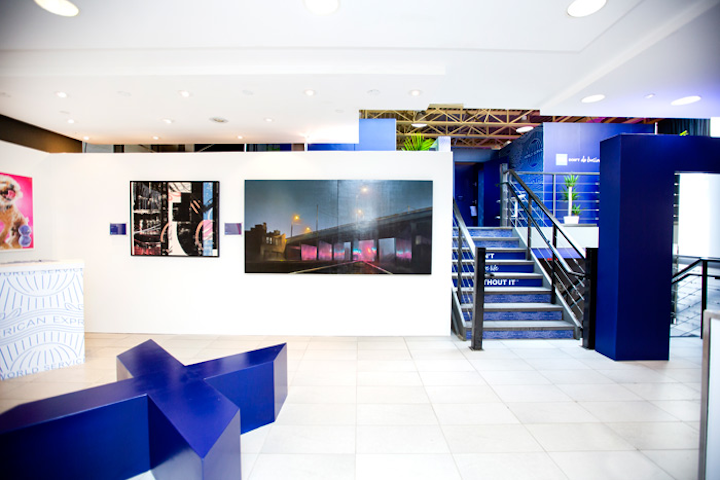 Photo: Courtesy of American Express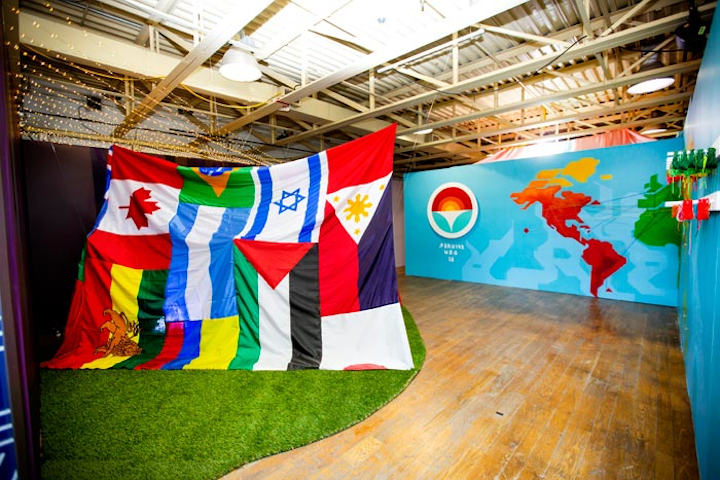 Photo: Courtesy of American Express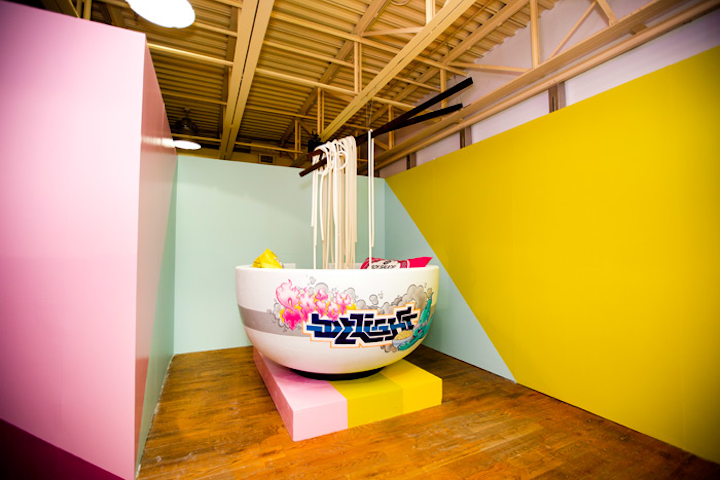 Photo: Courtesy of American Express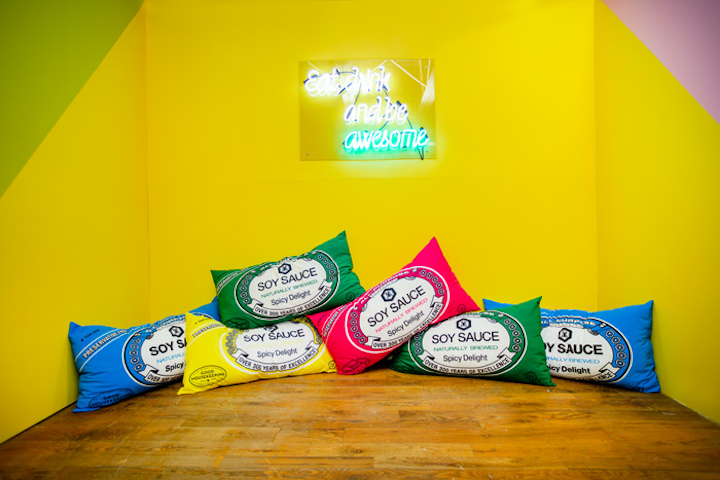 Photo: Courtesy of American Express
Photo: Courtesy of American Express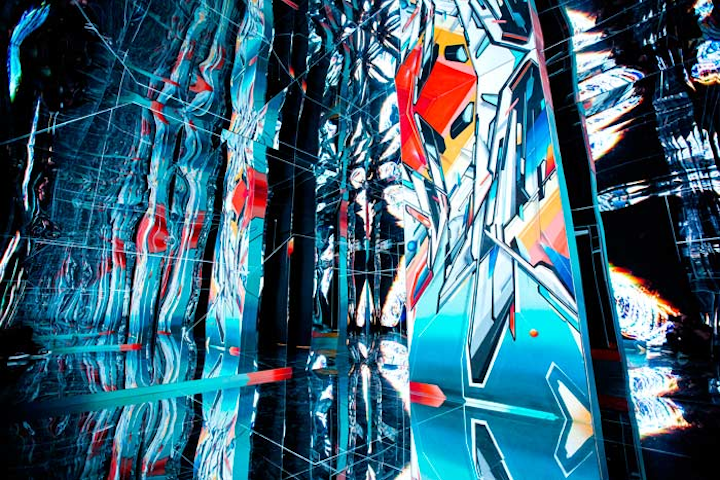 Photo: Courtesy of American Express
Photo: Courtesy of American Express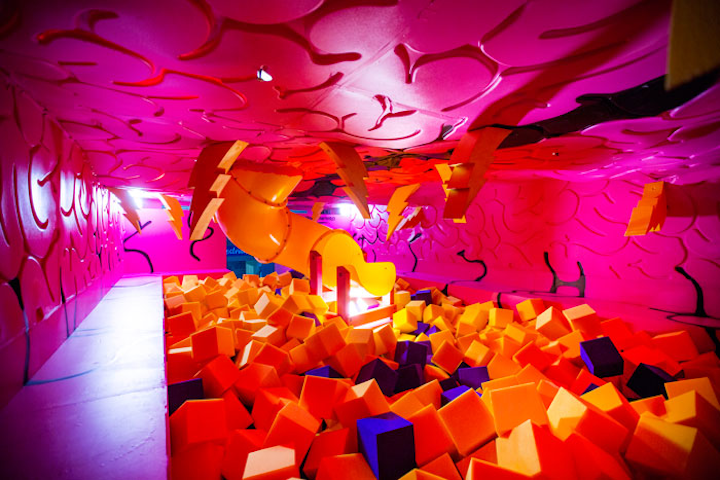 Photo: Courtesy of American Express
Featured Venues/Suppliers: