Pretty in Pink: See Inside Benefit Cosmetics' First-Ever Pop-Up
The beauty brand created a 1950s-style diner to launch its latest product.
January 30, 2019
To launch its newest product, Benefit Cosmetics hosted its first-ever pop-up shop called the Roller Liner Diner on Melrose Avenue in Los Angeles.
The vibrant pink space, which was open to the public for two weeks from January 12 to 21, served as a way for visitors to try out the product in a quirky, throwback setting. "At Benefit, we always say that our vibe is modern with a nod to the past. Our products are fresh and innovative, but our soul is retro and whimsical. This is why we chose a diner theme. Additionally, the packaging of Roller Liner is inspired by retro hair rollers, again a nod to the past," explained a Benefit Cosmetics spokesperson.
For an authentic feel, the beauty brand took over the original Johnny Rockets location, which closed in 2015, repurposing many of the restaurant's 1950s-inspired elements for the pop-up space. Pop Up Mob in collaboration with creative design studio Animi handled production of the space.
Inside, guests could watch product demonstrations and test out the new Roller Liner liquid eyeliner product, which was also available for purchase, along with other brow products and exclusive merchandise. Plus, ice cream sandwiches and cones from the Milk shop were handed out.
Benefit partnered with OpenTable, allowing customers to reserve a spot at the diner. Around 4,700 guests visited the space over the course of the two-week run. There are currently no plans for the diner to travel to other cities.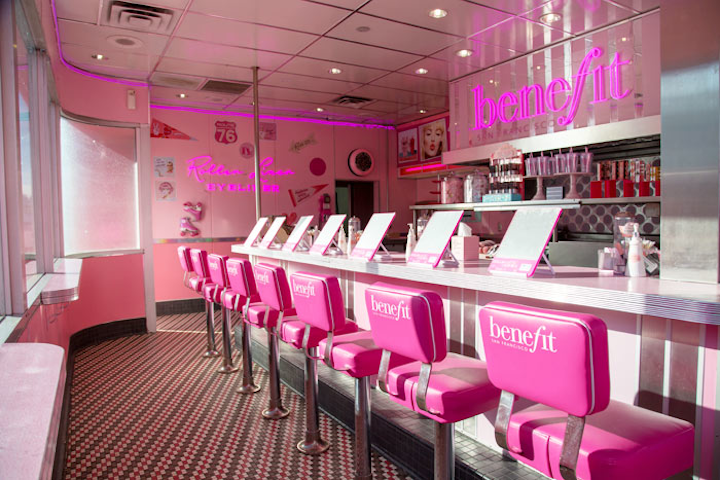 Photo: Courtesy of Benefit Cosmetics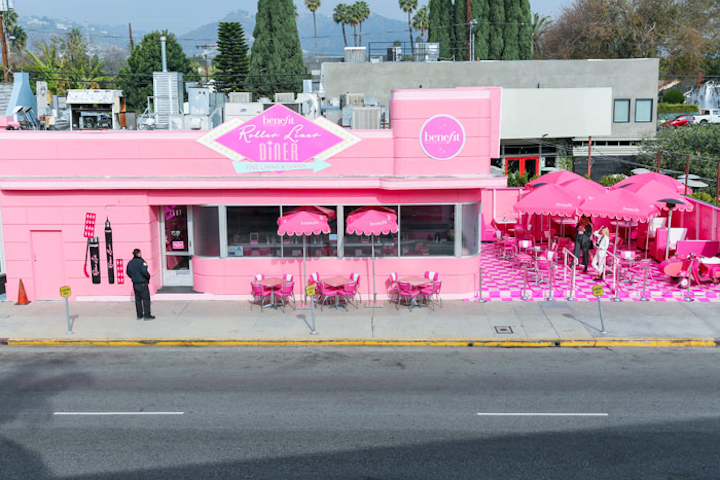 Photo: Courtesy of Benefit Cosmetics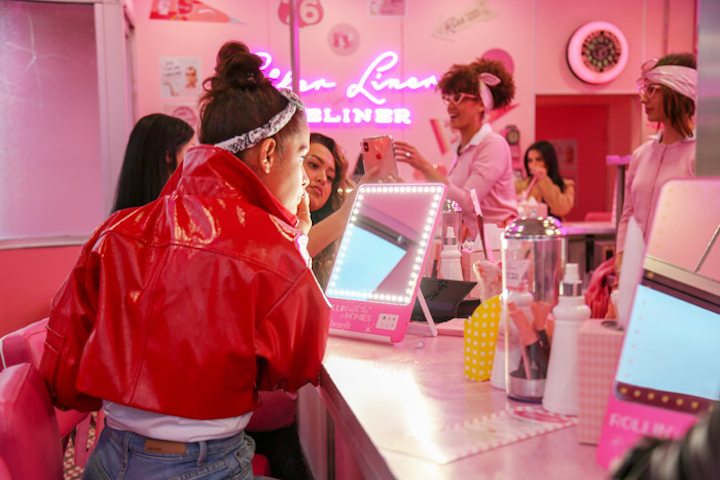 Photo: Courtesy of Benefit Cosmetics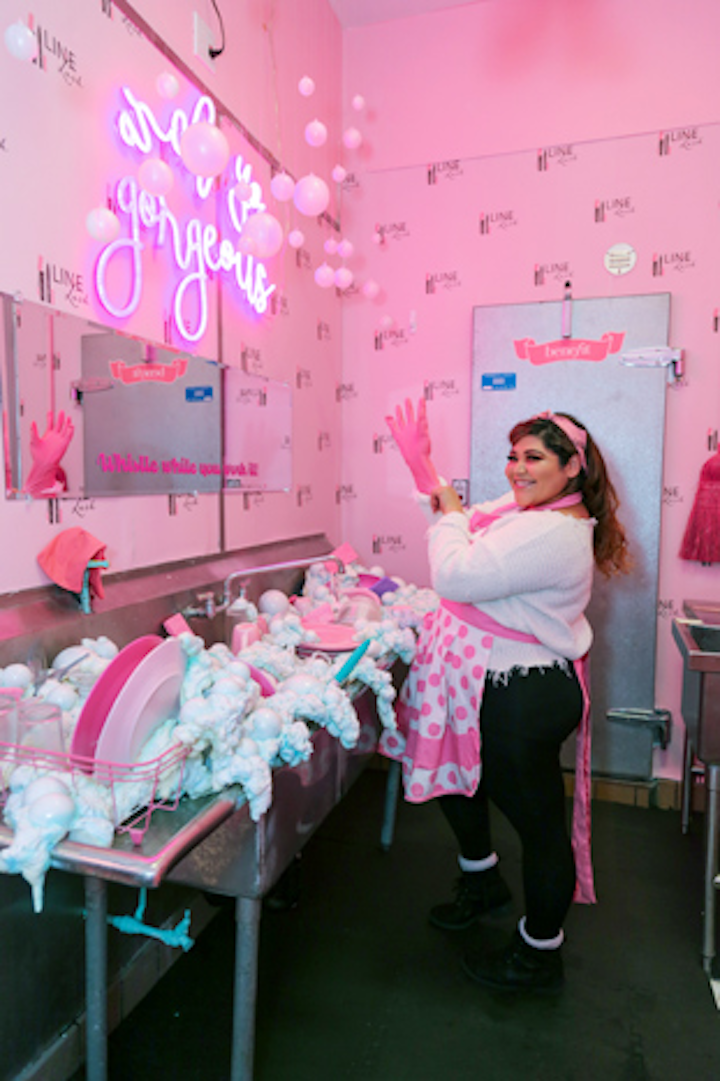 Photo: Courtesy of Benefit Cosmetics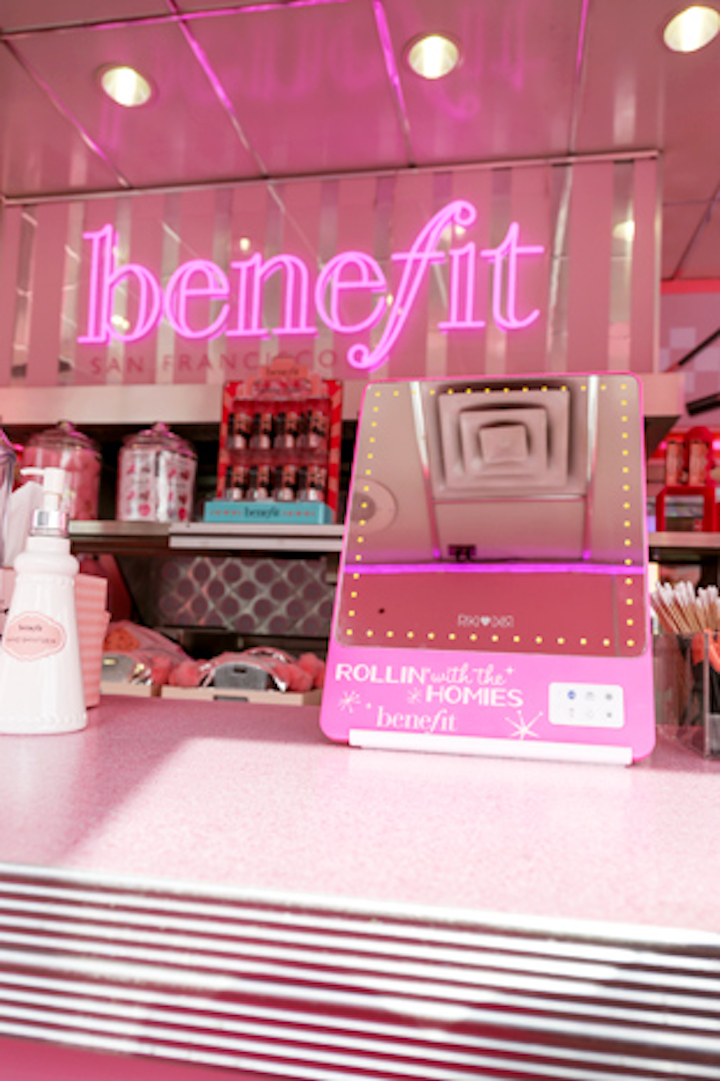 Photo: Courtesy of Benefit Cosmetics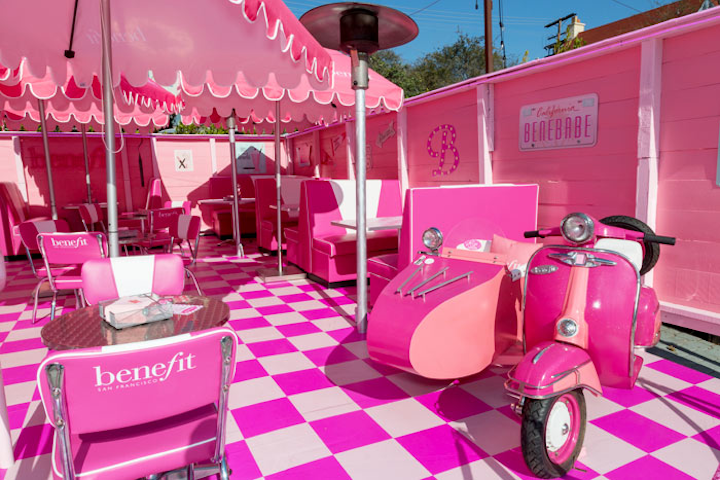 Photo: Courtesy of Benefit Cosmetics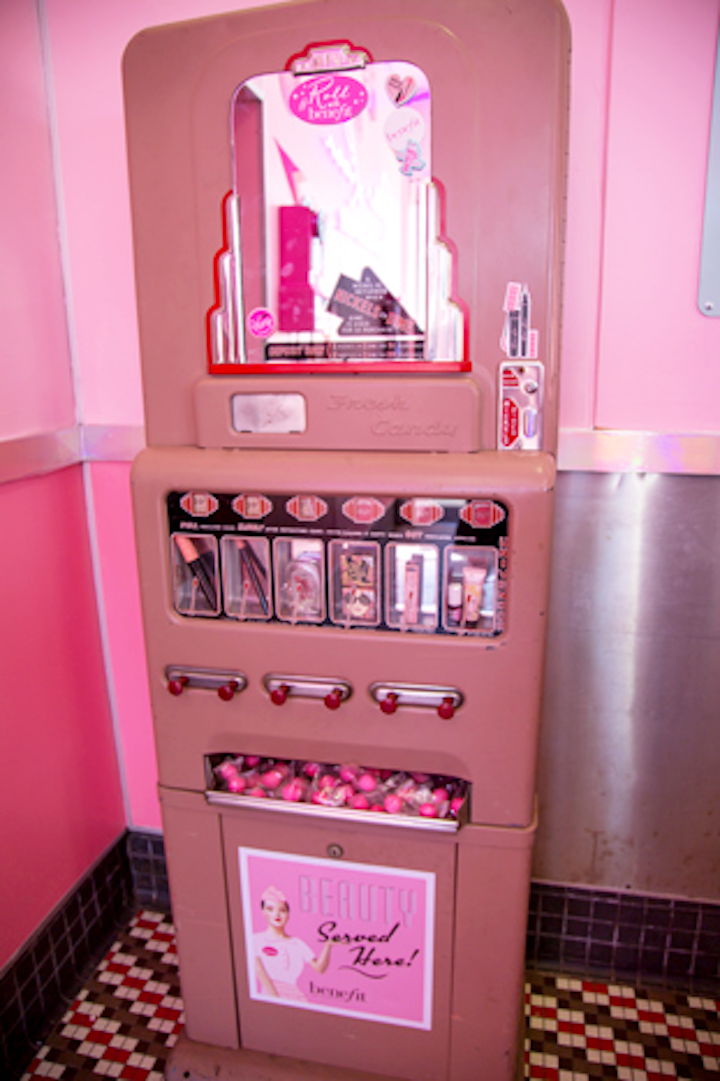 Photo: Courtesy of Benefit Cosmetics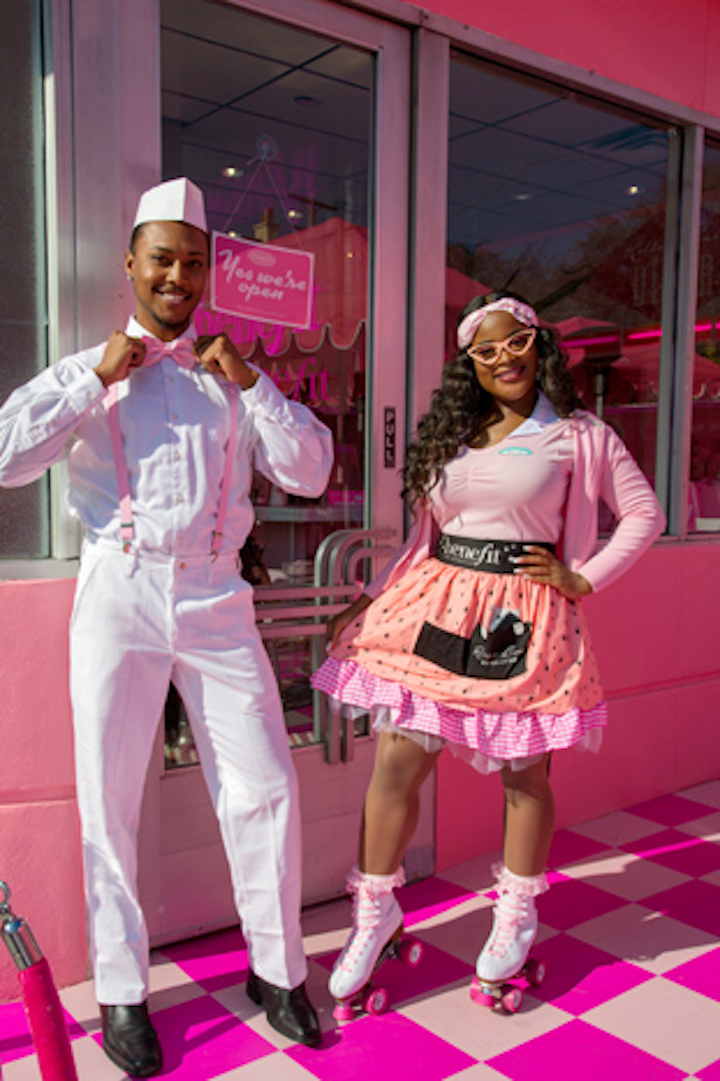 Photo: Courtesy of Benefit Cosmetics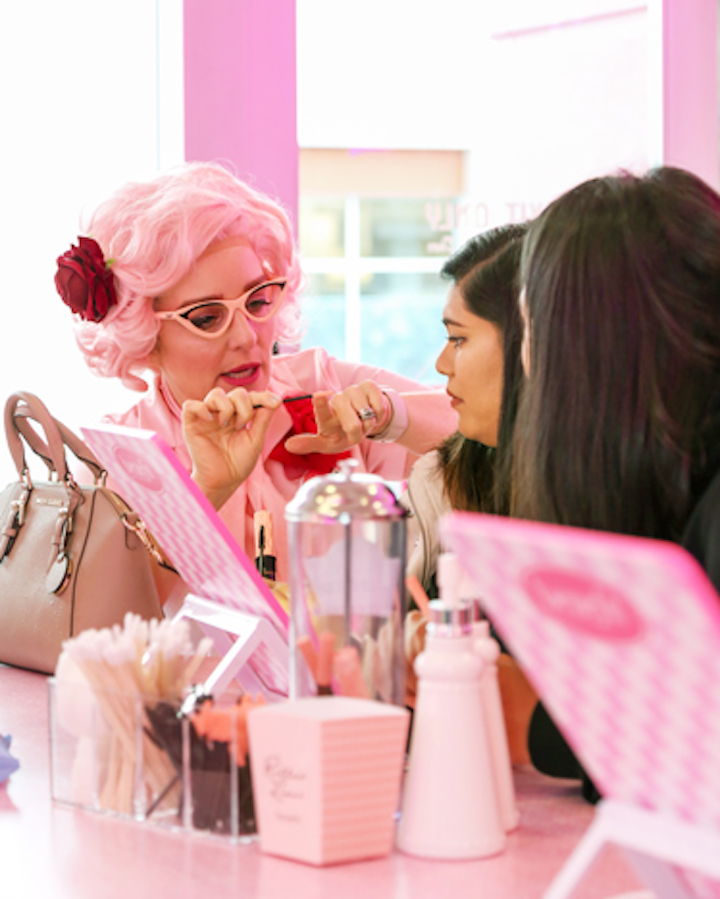 Photo: Courtesy of Benefit Cosmetics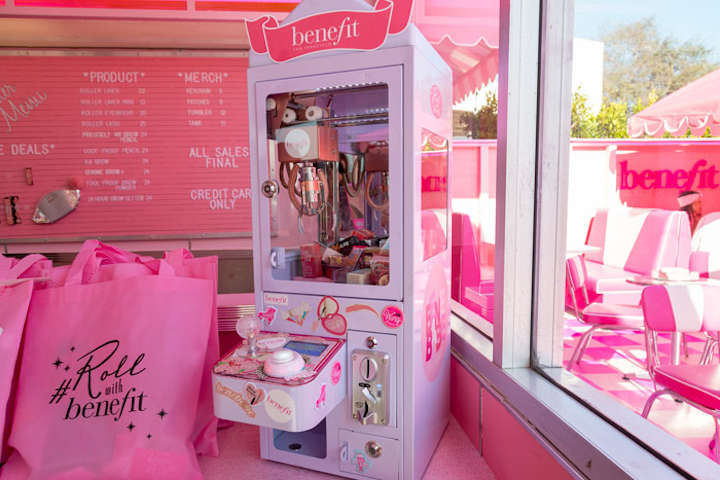 Photo: Courtesy of Benefit Cosmetics
Featured Venues/Suppliers: