Why Google Sponsored This Annual Parenting Conference
The Mom 2.0 Summit partnered with the tech giant to launch its new internet safety initiative.
June 19, 2019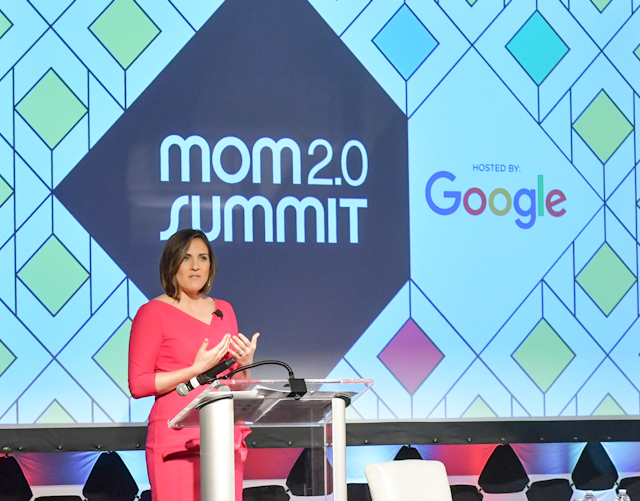 "Google doesn't do a lot of event sponsorships, but they value the type of attendees who are a part of the Mom 2.0 Summit, and the level of experience that Mom 2.0 offers as an event and as a community of parenting influencers year-round," Pacini said.Photo: Steve HallAUSTIN—Unless you're a screaming child, it's sometimes hard to grab the attention of a busy mom. But the annual Mom 2.0 Summit has found a way to break through the noise.
More than 1,100 influencers, bloggers, members of the media, marketers, and entrepreneurs gathered at this year's event, which took place April 24 to 26 at the JW Marriott in Austin, to share insights on the parenting influencer industry. 
And in an effort to reach this audience of content creators, mom influencers, and female entrepreneurs, several brands set up shop at the summit, debuting new initiatives and launching products. This year, Google participated for the first time as the title sponsor. The tech company introduced "Be Internet Awesome," an online safety and digital citizenship program designed to help teach kids how to navigate the internet in a safe, smart, and positive manner.
John Pacini, Mom 2.0 partner and one of the founders of the Dad 2.0 Summit, explained that the expanded partnership with Google evolved organically. (Dove had been the title sponsor the previous six years.) "We had already worked with some different groups from the Google universe in prior years—things like partnerships with YouTube, having speakers from Google join panels and keynotes, and so forth. But this year was definitely our largest and most ambitious joint project with them.... Google knows it's important for parents to empower their kids—and themselves—to be safer online, and [they] wanted the opportunity to reach the most influential group of online parents to share their 'Be Internet Awesome story' and resources."
In addition to sponsoring the #BeInternetAwesome ballroom, Google also built an interactive maze that focused on the key initiative pillars. After attendees completed the maze, they were led into a coffee shop where Google representatives discussed internet safety. The activation was designed by Los Angeles-based agency Crown + Conquer.
Other big-name sponsors included Amazon and Kia Motors America, both of which hosted conference suites where attendees could interact with products.
"We limit our number of sponsors to a small, curated list of brands that we work closely with throughout the year to ensure they show up in a memorable, unique way that adds value to the attendee experience," Pacini said. "Mom 2.0's list of sponsors includes brands who have sponsored for five, seven, even nine years in a row, and many say Mom 2.0 is the cornerstone of their influencer marketing strategy."
Over the course of three days, the conference programming included breakout sessions covering subjects for novices such as how to live stream to more advanced, platform-specific topics; keynote speeches that were built around Google's themes of Be Smart, Be Alert, Be Strong, Be Kind, and Be Brave; and how-to roundtable discussions, presentations, and workshops.
The Mom 2.0 Summit is produced by an internal team led by Mom Media Enterprises' co-founder Carrie Pacini, who works in conjunction with Mom 2.0's co-founder and programming lead Laura Mayes.
Founded in 2009, the summit has experienced double-digit year-over-year growth in attendance every year since its inception, with each summit selling out well in advance. Pacini said that the 2019 event sold out in October 2018, with more than 1,000 people on the waitlist.
"The type of growth that fits our community and our brand really hasn't been about the things we've changed, but the things we haven't changed in the last 11 years," Pacini explained. "For us, reaching maximum attendee numbers isn't the primary goal. Our focus has been on creating a singular experience where the leading moms' and women's voices can come together in a special and incredibly productive place. And each year we have to decide on the maximum number of people we can have at the event while still preserving the intimate experience that the Mom 2.0 brand promises, and that our community has come to expect."
Mom 2.0 Summit 2020 will be held at the InterContinental Los Angeles Downtown May 6 to 8; a 72-hour pre-sale in April already sold over 75 percent of tickets.
Photo: Steve Hall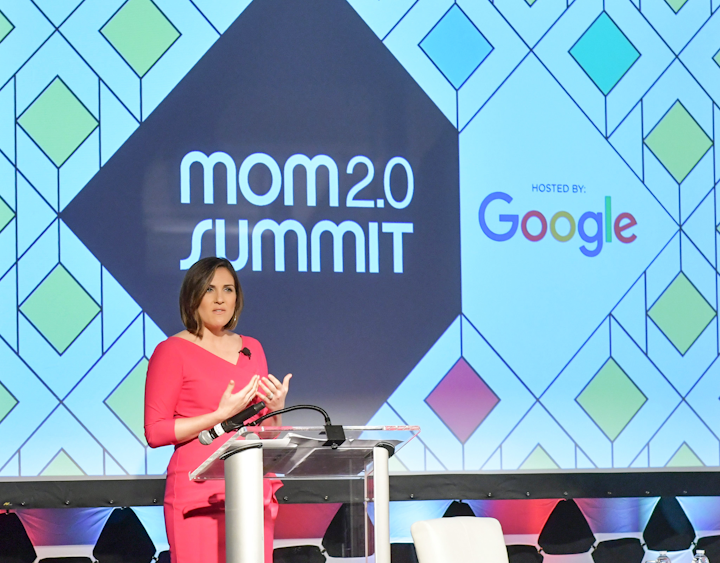 Photo: Steve Hall
Photo: Steve Hall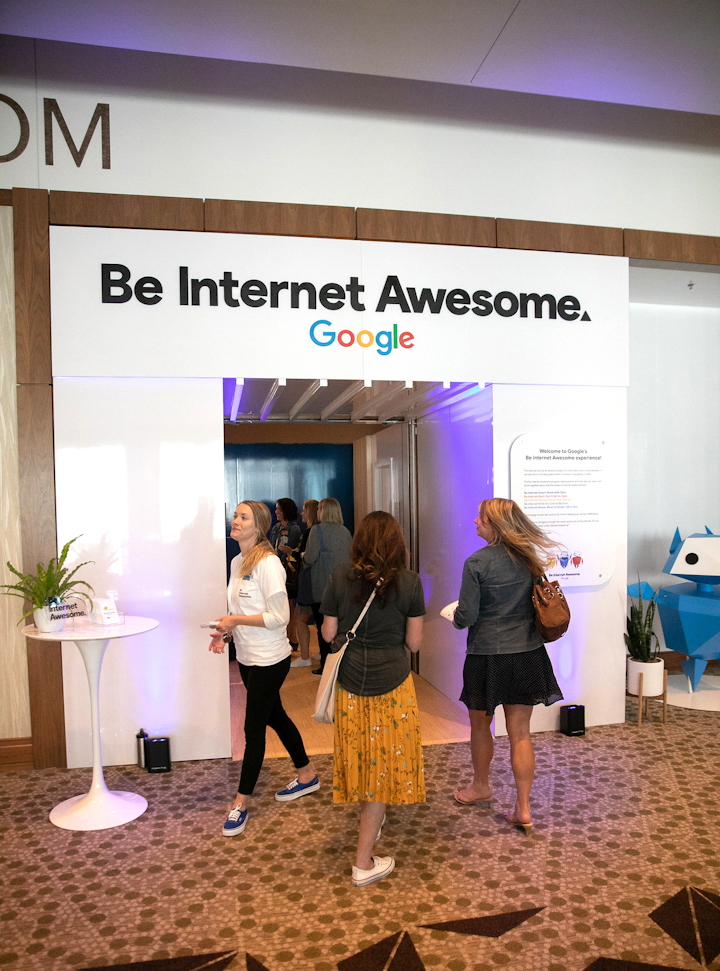 Photo: Michael Cummings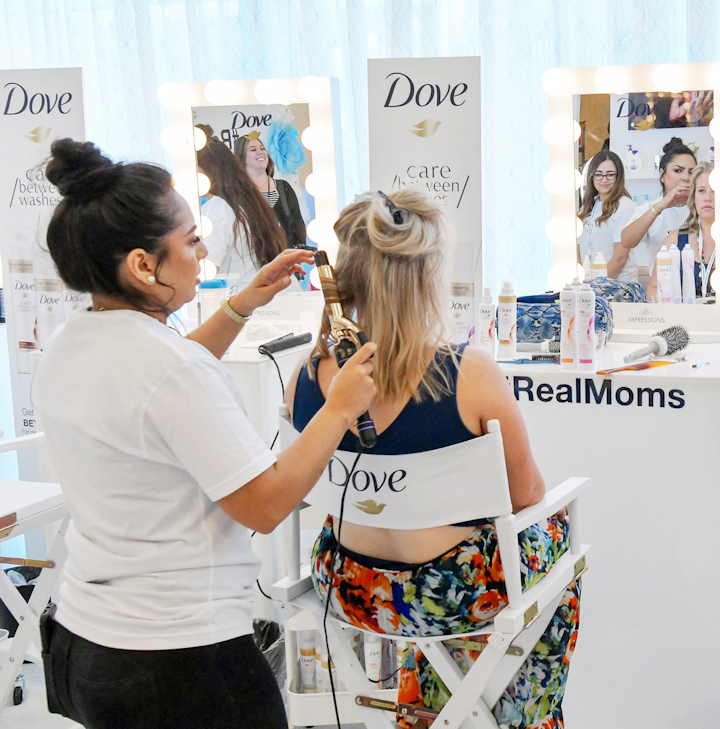 Photo: Steve Hall