Score Major Points With These Creative Gifting Ideas for Football Fans
Find out how Gifts for the Good Life reconfigured its swag strategy at this year's College Football Playoff.
January 22, 2020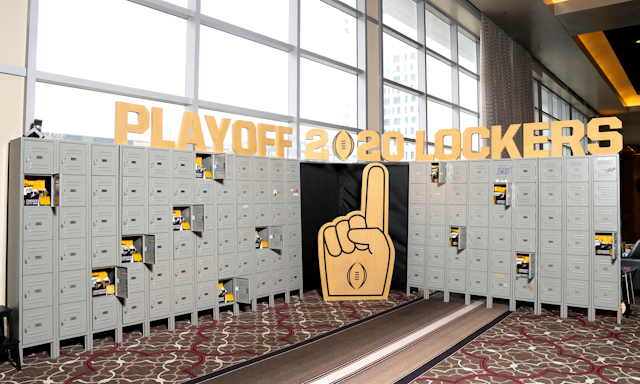 A giant foam finger served as a convenient photo op where guests could pose with their swag.Photo: Paul Morse Photography
NEW ORLEANS—This year, New Orleans hosted the College Football Playoff National Championship game, which took place January 13 at the Mercedes-Benz Superdome (where LSU handily beat Clemson). And for the third year in a row, Gifts for the Good Life collaborated with Allison Doughty, director of events and hospitality services for the College Football Playoff, to create a winning gifting experience.
From January 11 to 14, V.I.P. guests, university presidents, conference commissioners and staff, members of the selection committee, media executives, and more visited the hospitality suite at the Hyatt Regency New Orleans, which was outfitted with various swag moments including personalized footballs and mini helmets.
This was a new strategy as compared to previous years, explained Gifts for the Good Life's Heather Arak. "In the past, gifts have traditionally been delivered as room drops at the end of each day. But we've found that that isn't the best way to encourage active engagement and interaction. Room drops don't allow for specific presentation and sometimes guests don't notice the gifts and they can fall flat. We wanted to be able to create and be able to witness the surprise and delight."
At last year's event, Gifts for the Good Life tested out personalization activations, specifically geared toward families, which proved to be a hit among attendees and an idea they carried over in a big way for 2020.
Also this year, to streamline the gift-giving process, Arak and co-founder Susan Turnock created a "Swag Hub" comprised of individual lockers. Guests were able to check their lockers daily for a surprise: "Kids rushed in like it was Christmas day," Arak said. Plus, guests were able to store their personalized gear in the lockers for safe keeping. At the end of the event, Gifts for the Good Life offered a complimentary shipping service, mailing the locker contents to guests' homes.
"[Doughty] knows that all her guests are receiving gifting at similar events throughout the year so her directive was to do something different that made the gifting at this event stand out," Arak said. "She's always looking to up the ante and make the experience incredible for her guests."
See more of the creative gifting ideas from this year's College Football Playoff.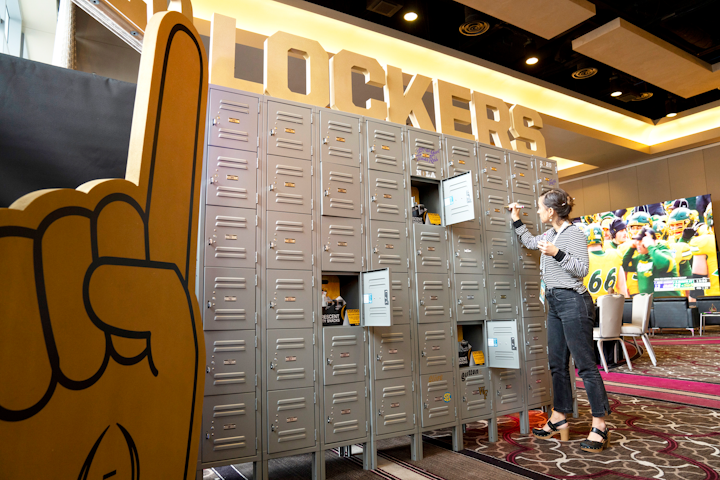 Photo: Paul Morse Photography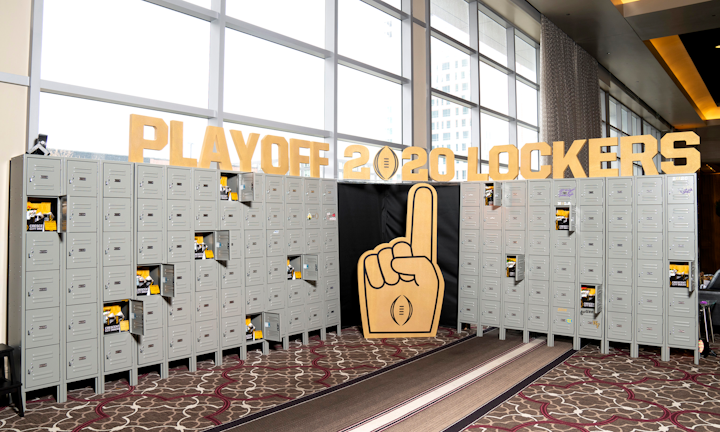 Photo: Paul Morse Photography
Photo: Paul Morse Photography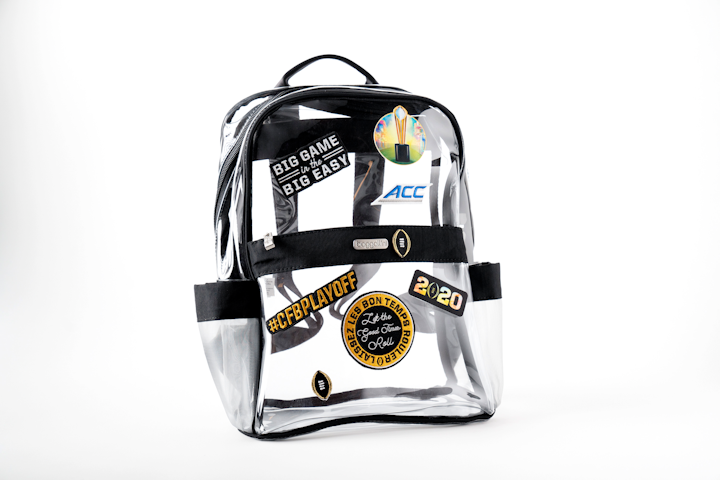 Photo: Paul Morse Photography
Photo: Paul Morse Photography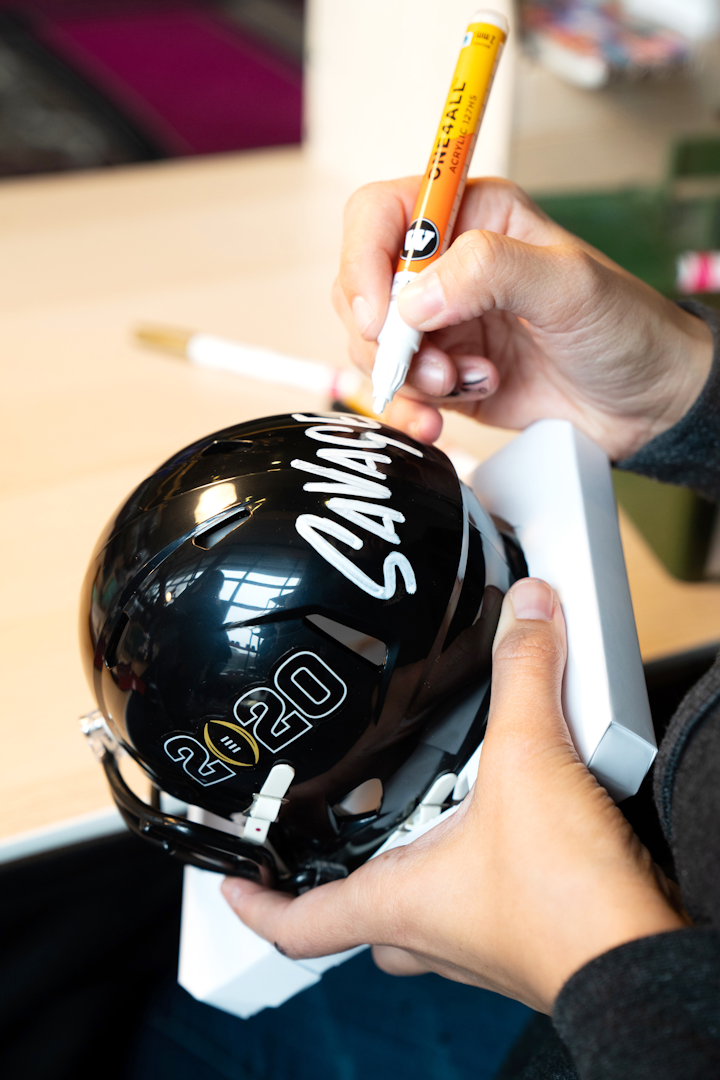 Photo: Paul Morse Photography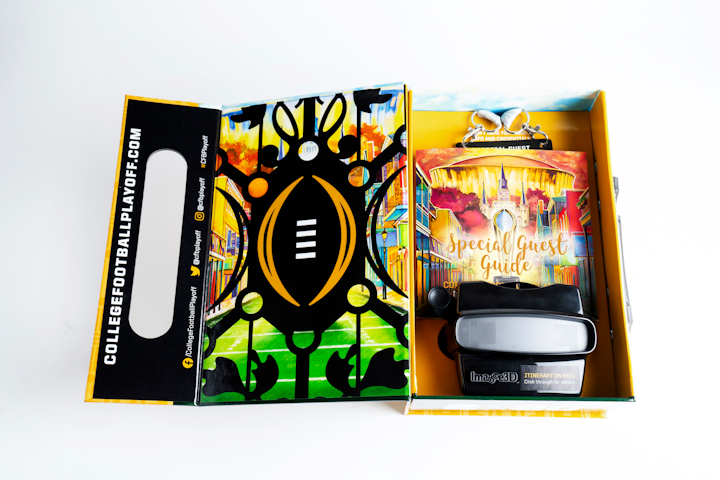 Photo: Paul Morse Photography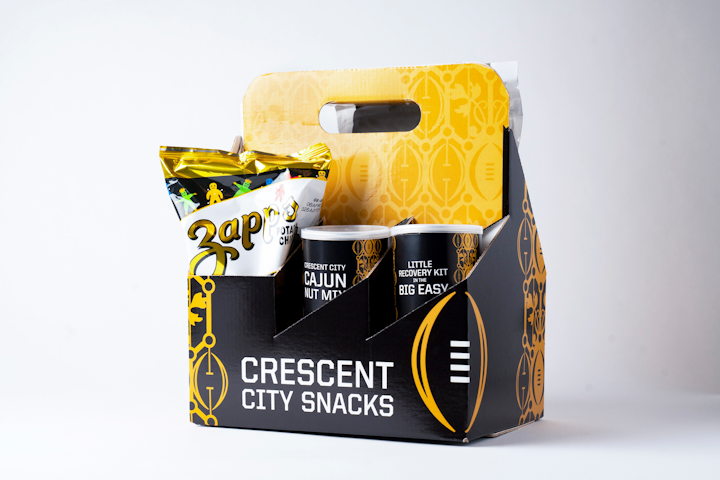 Photo: Paul Morse Photography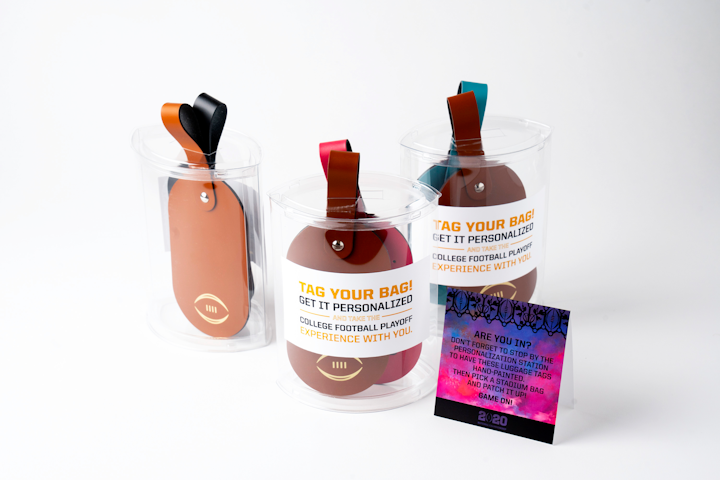 Photo: Paul Morse Photography