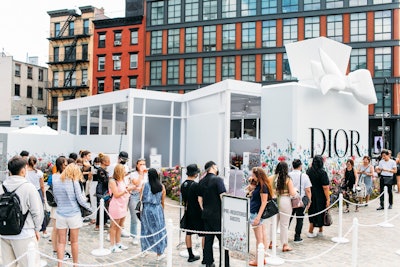 Photo: Scott Clark Studios
To get a clearer picture of what the future holds during a period of so much uncertainty, BizBash is planning a series of articles where top professionals from all aspects of the event industry share their predictions and insights for the year ahead.
Previously, we caught up with lighting and audiovisual producers, floral and event designers, trade show and convention experts, and caterers and F&B professionals. Now, we're chatting with experiential marketing pros. Here's an in-depth look at what six experts around the country are expecting to see in 2022.
1. Above all, consumers want to be connected and inspired right now.
"Consumers want joy, escape and inspiration," says Cara Kleinhaut, founder and CEO of AGENC Experiential & Digital Marketing. "We have been isolated and cooped up more in the past two years than in recent history. When we do gather, we want a release from anxiety and stress. We see the use of bold color, art installations and the transformation of outdoor public spaces into areas of play, discovery and storytelling."
Brett Hyman, president and founder of NVE Experience Agency, agrees, noting that while good production, safety and unique programming continue to be key, it's all about meeting consumers' demands for connection and community right now. "While 2020 was exclusively virtual and 2021 was an evolution into hybrid experiences, 2022 will be about creating the best in-person experiences that focus on a return on their time, identity, attention and dollars in addition to being accessible and inclusive," he says. "It is important that we prioritize experiences as a way to foster the human need for connection, curiosity and culture."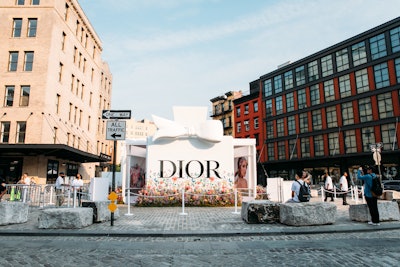 2. COVID safety continues to be top of mind.
"We are seeing that consumers want to feel 'normal' and safe. They are ready to get back to live events and experiences—just with a new set of expectations," says Kendyl Wright, founder and head of experiences at LOUDER Experiences. "We have found the easier we make it by taking care of some of those things in advance—outdoor options, limiting attendance, providing PPE—the more comfortable they feel to attend and engage."
For her part, Wright finds that mobile pop-ups are a good solution for brands who don't want to commit to a specific event or sector in fear of cancellation or changes. "You can easily add a few customizations and move the activation to a different market/event/etc. if something comes up with your first plan," she points out.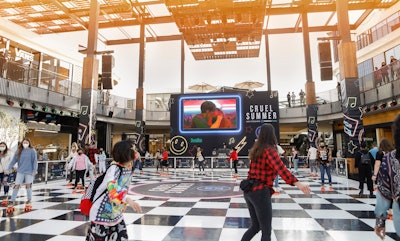 Brian Feit, owner of BMF Media, predicts that primarily outdoor events with timed entry to ensure consumer safety will continue to be popular into 2022. "Think things like roller rinks—like we did for Freeform's Cruel Summer in Los Angeles—or experiential domes, like we did for the launch of Coldplay's new album with Amazon Music," he cites as examples. "Gone are the days of the warehouse party or large indoor environments. We also see a pivot away from tray-passed food, which we see shifting more toward safer stations, digital menus, food in containers, etc."
Kleinhaut is also leaning into outdoor environments that allow consumers to take their time experiencing an activation. "Giving consumers an exciting and visually stimulating space to explore, especially one with great air ventilation and where we can time and regulate the throughput, is very attractive to consumers right now in my view."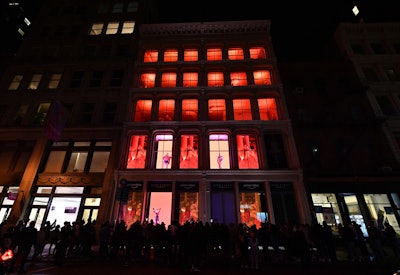 3. Activations can be used to highlight a brand's values.
Alexa Criscuolo, executive producer at Creative Riff, says it's all about "experiences with a purpose" right now. "The last two years have made consumers re-examine the brands they are supporting, and it has become more important for consumers to interact with brands that stand for the same societal values as they do," she points out. "They are expecting brands to be open about what they support and what their purpose is. Supporting brands that take a stand and make their purpose known through their marketing are attracting more and more consumers."
Feit adds that today's consumers are also more mindful of the environmental impact of events. "The idea of upcycling materials, reducing waste and taking steps to be more eco-conscious will be top of mind," he predicts for 2022. "The responsibility is on us—the planners—to help the brands communicate this to attendees in a way that underscores brand values."
4. Diversity and inclusivity should also be top of mind.
Hyman emphasizes the importance of accessibility and inclusivity in 2022. "Experiences are an opportunity to foster a sense of belonging. In order to make a broader audience feel included, brands must take accessibility and unique visual, auditory, cognitive and sensory accommodations into account to make everyone feel like they're a part of the greater experience," he notes. "One solution doesn't fit all."
Criscuolo has similar 2022 goals. "While the pandemic took events online and provided access to users across the world, it also allowed us to take a step back and reflect on our industry and see where we needed to improve our product," she says. "One of the many great things that came out of these conversations was the need for more diverse and inclusive events for all people to experience and enjoy. … Right now, events are back and busier than ever, and it is my hope that we continue in this essential direction to create spaces for everyone."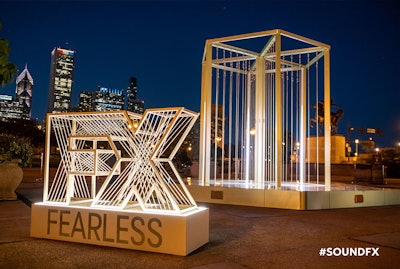 5. Opinions are split on the staying power of virtual in the experiential sphere.
"It is our belief that virtual is not going anywhere—and it will be up to event planners to find interesting ways to deliver on that," argues Feit. "With travel continuing to be in flux, this will be an important consideration layer as we advise brands in the 'new, new normal' of 2022 and help bring stand out experiences to life for consumers across a variety of formats—from their computer screens and phones to in their home towns."
Hyman, though, thinks 2022 will bring fewer events that are exclusively virtual. "The demand and interest aren't there," he says. "The only virtual-only formats that can likely remain successful are large-scale conferences and trade shows, where attendees have found they can accomplish the same objectives in the form of speaking engagements and networking while maximizing time and expenses from traveling."
6. But hybrid is likely here to stay.
Whatever happens with virtual-only brand activations, it's likely that hybrid events—a mix of both physical and digital experiences—will continue being a big deal throughout 2022. "The hybrid model has given the public and brands the best of both worlds based on their own comfort level, and given brands increased reach instead of just relying on regional events," notes Justin Lefkovitch, founder of Mirrored Media. "Events with engaging digital experience added to the live aspect—rather than simply streaming the live event—create tailored experiences for local and international audiences. Digital experiences that are custom-tailored to a specific platform have added a whole new element to experiential, helping to fill the void in the marketplace and increase ROI across experiential campaigns."
He continues, "While there are still benefits to smaller, more targeted VIP on-site experiences, brands are recognizing the value of a broader dialogue and open communication with consumers all over the world."
Lefkovitch cites his company's work for BMW at this month's CES as an example of a successful hybrid experience. "Even with limitations due to the pandemic, the brand had an immersive booth on-site that attendees could engage with in a safe way. They complemented this with a digital experience entitled Joytopia—an emotional virtual journey to experience a series of worlds inspired by MyModes," he explains. "Fans all over the world could engage with content via social media and other online platforms."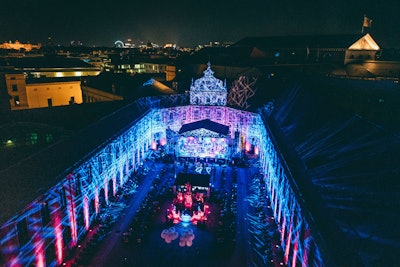 7. It's time to familiarize yourself with NFTs.
"Another trend we anticipate is the use of the metaverse and NFTs within experiential campaigns," adds Lefkotvitch. "Artists and brands are jumping on the rocket and finding unique opportunities to connect with fans and consumers directly in an organic and extremely creative way."
8. There's an opportunity for brands to create more meaningful connections right now.
Hyman emphasizes the "importance of creating exciting, lean-in experiences that extend beyond the physical boundaries, start conversations and live within cultural ecosystems. At NVE, we're focused on helping brands build deeper and more meaningful relationships and bonds with consumers through the power of experiences."
He adds, "I don't think there's a more valuable marketing vehicle than crafting an experience that fosters two-way connection."
Wright is also hoping for more meaningful experiences in 2022. "I hope that we'll continue to see more customized, intimate experiences as opposed to mass attendance events," she says. "Several of our clients have shifted their focus from quantity to the quality of engagement and creating more personalized moments. It's definitely a mind shift from looking at numbers."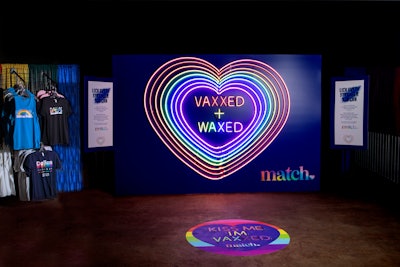 9. Experiential marketers need to be ready for additional COVID waves.
Continue being flexible, advise our experts. "Events and sponsorships are typically planned as a part of long-term marketing strategy. With COVID, we are seeing more last-minute sponsorships and activations," says Wright. "It requires a more reactive and flexible mindset to be able to jump at opportunities in the moment."
Lefkotvitch agrees, predicting that "COVID health and safety contingencies will be a consistent part of pre-event planning, much in the way that we have all had weather-related contingency plans in place in the past. With so many protocols changing seemingly by the minute, we have to be prepared for anything when it comes to the pandemic," he notes.
Get ready to ride the waves, advises Kleinhaut. "There may be periods when we need to pull back and go more online or in outdoor-only settings—but it will recede and we will gather again. It's not March 2020. We know how to gather safely. It is something we just have to live with, and as an industry, we have proven we know how to manage risk and keep everyone safe."
She continues, "Stay the course. As humans, the magic that happens when we gather together in a space for a shared experience will never be replaced. What we create as experientialists is wanted and needed."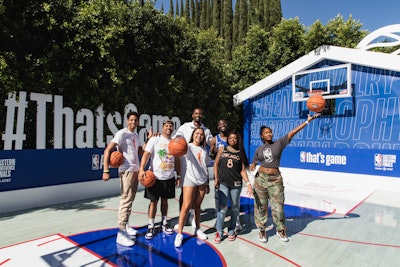 Related: Check out our 2022 list of 10 brands shaping the future of marketing, which is chock-full of smart ideas, strategy and inspiration for brand-focused events and activations.