With a headliner like Kanye West and sponsor Cartier helping to underwrite the event, the Museum of Modern Art had no trouble drawing a big crowd for its annual Party in the Garden: Some 700 guests turned out for dinner, while the after-party attracted 1,500 patrons. But this year, as in years past, the institution's planning team sought to widen its base of supporters even further and find new ways to keep the spring fund-raiser fresh. Leading the effort was MoMA's associate director of special programming and events, Paola Zanzo, and manager of special programming and events Olivia Striffler, who collaborated with the French jewelry company to add custom touches.
"Cartier was a really great sponsor to work with, and it was a true collaboration. They have such a great aesthetic and it meshed so well with our aesthetic," Zanzo said. "Their support really helped bring a different level of detail to the event, allowing us to do things that we wouldn't normally do because of the expense and time needed."
To bring guests straight into the cocktail area and create more of a grand backdrop for the arrivals, the planning team used the Abby Aldrich Rockefeller Sculpture Garden's gates as the event's entrance, and marked it with a striking leafy topiary embellished with MoMA and Cartier logos. Other fine-tuned details included building more floor space with steps leading from the entryway into the garden, replacing the long banquet-style dinner tables with square mirrored ones, and placing artfully inscribed menus that doubled as place cards at each setting. Zanzo and Striffler also worked with young art dealers to bring a new crowd to the dinner.
Equal attention was paid to the after-party, where the elevated stage afforded guests a better view of the performance and the introduction of a V.I.P. lounge provided additional space and a new tier of ticket pricing. Set up on the fifth-floor terrace—and jokingly referred to by Zanzo as "our version of the Boom Boom Room"—the 100-person area for those who paid $500 overlooked the garden and was appointed with seating, bottle service, and a selection of desserts.
The event, which honored MoMA trustees Patricia Phelps de Cisneros, Mimi Haas, Jill Kraus, and Sharon Percy Rockefeller, raised $4 million for the maintenance of the Abby Aldrich Rockefeller Sculpture Garden and the museum's general operating fund.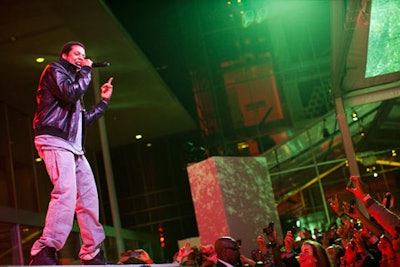 Photo: Scott Rudd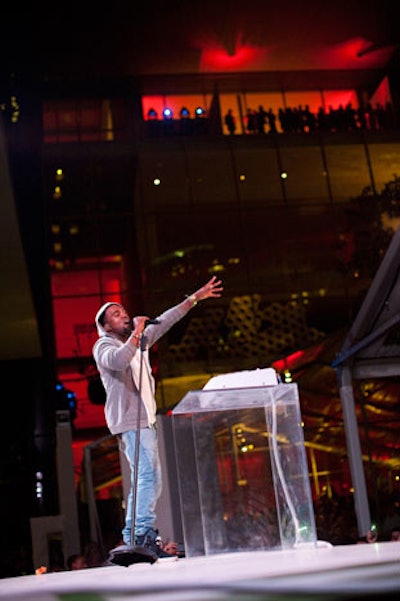 Photo: Scott Rudd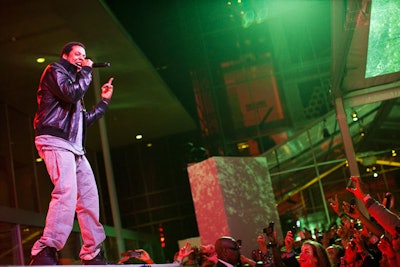 Photo: Scott Rudd