Beach party season tends to have a limited shelf life in New York, but Kiehl's doesn't think so.
On January 5, the L'Oréal-owned beauty brand hosted a beach-theme event to launch its new facial cream. "We loved the juxtaposition of throwing a big summer party in the middle of winter," said Andrew Barlow, managing director of HL Group's events team, which handled the event's production.
Held at the Bleecker Event Hall in SoHo, the evening event featured several multi-sensory experiences such as a pool-inspired ball pit, a beach ball ceiling installation, and lots of oversize pool floaties, to engage the mostly millennial crowd of 400, which included media, influencers, members of the "Friends of Kiehl's" Loyalty Club, and celebrities. Guests were encouraged to dress in casual beach attire, despite the wintry weather outside.
"Kiehl's desire for a playful and lively event gave us the opportunity to be nonrestrictive, thinking out of the box and fully transforming Bleecker Street Hall into a dynamic, creative beach party environment that not only allowed for Instagrammable moments, which is critical in the digital age, but lit up every guest's face as they ventured through the immersive experiential installations," Barlow said.
Plus, the brand's new Pure Vitality Skin Renewing Cream, which contains manuka honey and red ginseng root and is packaged in a bright yellow jar, promotes hydration, which offered even more inspiration for the beachside water setting, Barlow explained.
In addition to the product launch party, HL Group's events team also produced and designed the finale event in New York for Kiehl's LifeRide for Amfar initiative, which includes an 11-day motorcycle ride to raise funds for H.I.V./AIDS research.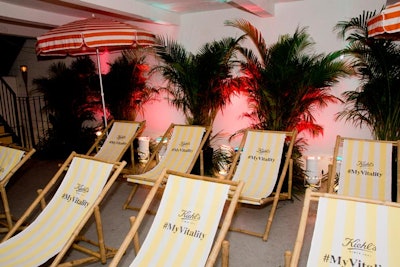 Photo: Taylor McIntyre/BizBash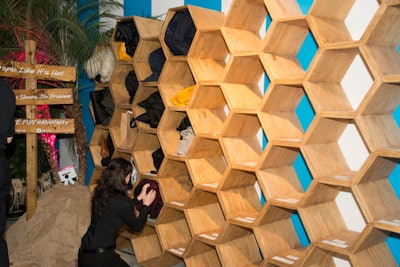 Photo: Taylor McIntyre/BizBash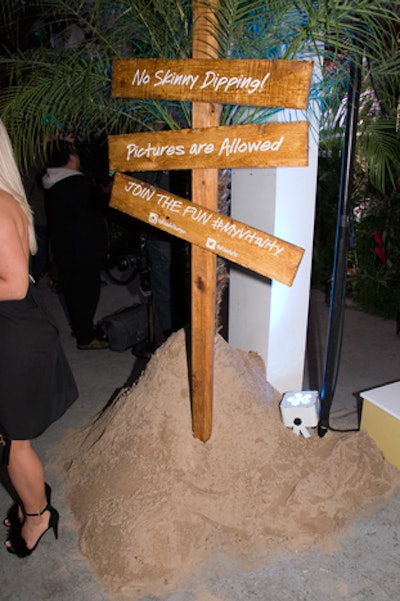 Photo: Taylor McIntyre/BizBash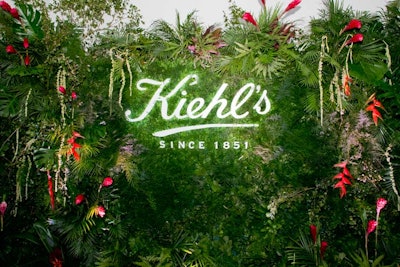 Photo: Taylor McIntyre/BizBash
Photo: Taylor McIntyre/BizBash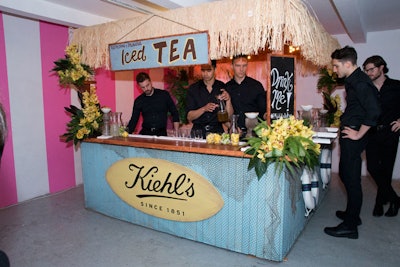 Photo: Taylor McIntyre/BizBash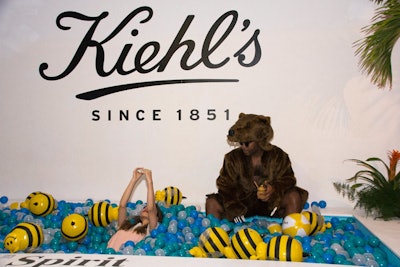 Photo: Taylor McIntyre/BizBash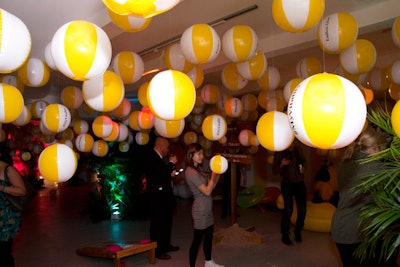 Photo: Taylor McIntyre/BizBash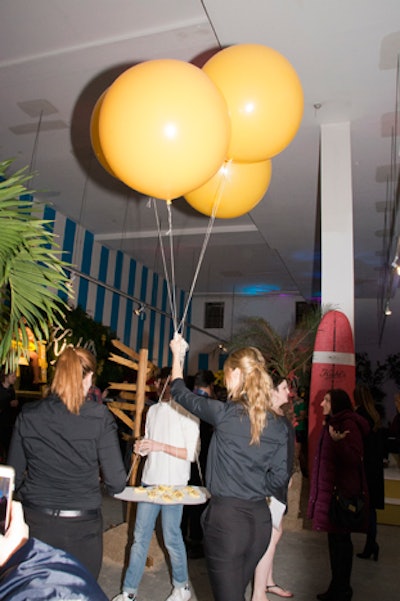 Photo: Taylor McIntyre/BizBash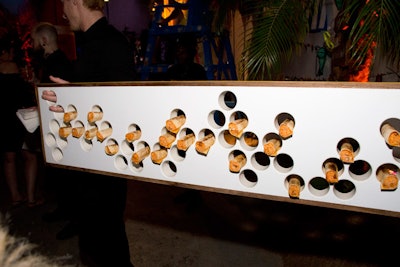 Photo: Taylor McIntyre/BizBash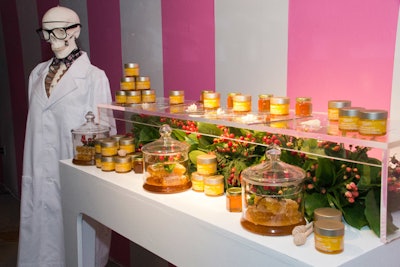 Photo: Taylor McIntyre/BizBash