Before becoming the lead singer for Queen in 1970, Freddie Mercury worked as a baggage handler at London's Heathrow Airport. British Airways recently paid tribute to this fact, and celebrated the late rock legend's birthday on September 5, by staging a flash mob.
The airline produced the stunt in house and partnered with choreographer and creative director Lyndon Lloyd (known for his work on Strictly Come Dancing and The X Factor) to tap Heathrow baggage handlers to learn a routine to the Queen song, "I Want to Break Free."
Wearing yellow military-style jackets and white trousers that paid tribute to one of Mercury's iconic looks, employees performed the routine for travelers in the airport's Terminal 5 baggage claim. Some travelers in the terminal were also given hand-drawn fan posters to hold up during the routine.
In addition to the flash mob, the titles of Queen songs were displayed on arrivals boards, and Queen memorabilia was displayed in the airport's departures area in October.
The stunt was also in partnership with 20th Century Fox to promote the new Mercury biopic Bohemian Rhapsody, which premieres in the U.S. on November 2.
See how the flash mob came together below.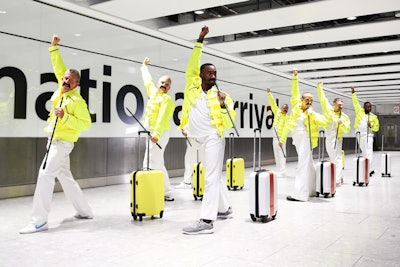 Photo: Joseph Pippen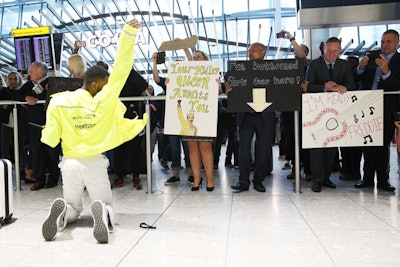 Photo: Joseph Pippen
Photo: Joseph Pippen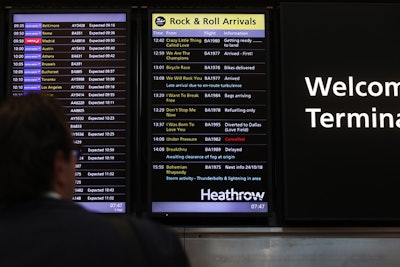 Photo: Joseph Pippen