Inaugural Wine, Women & Shoes Fund-Raiser for the Miami Children's Hospital Foundation Draws 400, Sells Out a Month in Advance
February 15, 2012
The Miami Children's Hospital Foundation wanted to refresh fund-raising efforts for its February 8 event. Committee members decided to partner with Wine, Women & Shoes, a group that works with charities and corporate clients on creating event platforms involving fund-raising, building awareness, team building, and client networking. The inaugural event drew more than 400 stiletto-wearing women to the lunch and shopping event at the Coral Gables Country Club to raise money for pediatric healthcare. Tickets, which cost $200 each, sold out a month in advance.
"I fell in the love with the property's spectacular ballroom with its five chandeliers," said Morgana Nieves, assistant director of marketing and events at the Miami Children's Hospital Foundation. "The location also makes sense for us, because it is literally in our backyard. It's five minutes from the hospital."

 
During the late morning, attendees bid on more than 85 silent auction items. Items like fashion accessories, tickets to sporting events, beauty spa treatments, and a trip to New York Fashion Week that had been displayed on tables lined up against the corridors that surrounded the ballroom where guests had lunch. Staffers also set up a fashion marketplace with 12 local vendors, including Neiman Marcus Merrick Park's trunk show of the Christian Louboutin spring collection. Other vendors included Honey Child by Tracy Wilson Mourning and Noa Jewelry. Twenty percent of the proceeds raised at the marketplace went to the foundation.

During the shopping extravaganza, DJ Crespo spun tunes and women sampled wines served at three, all-white bars provided by Tui Lifestyle. "Shoe Guys," represented by local organizations such as the Miami Fire Department and the United States Marines, walked around the property showing off silent auction items on silver platters. The Miami Children's Young Ambassadors, the foundation's new program for its younger group of supporters, also took part in the silent auction. 
Tables in the Coral Grand ballroom, which sold for $2,000 to $3,000, had white tablecloths, round centerpieces with light pink roses and green foliage created by Karla Conceptual Event Experiences with flowers provided by Passion Growers, and hot pink-colored menus with ricotta ravioli with sweet corn and truffle emulsion, and a bittersweet chocolate tower with raspberry coulis and berry compote. During the luncheon, prepared by the Coral Gables Country Club and paired with wines provided by Premier Beverage, guests watched a fashion show presented by Neiman Marcus with looks from spring collections. 
Wine, Women & Shoes raised nearly $250,000, and committee and foundation members want to give the event another go around later this year. "We're definitely going to bring it back and we're going to launch one in Palm Beach in the fall at the Mar-a-Lago Club," Nieves said.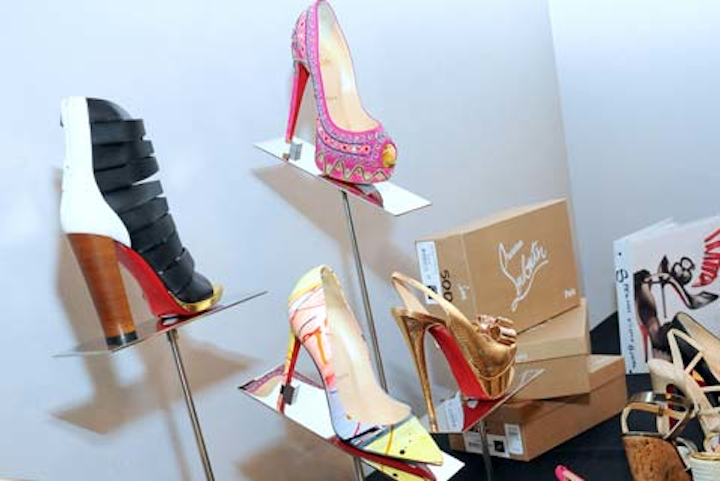 Photo: Yamila Lomba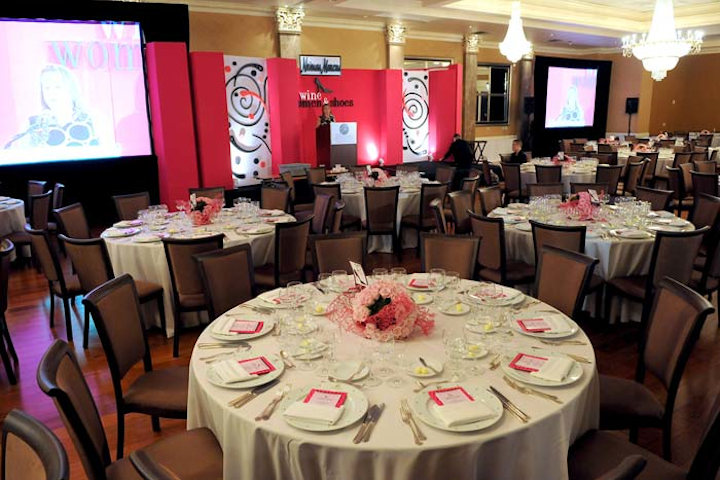 Photo: Yamila Lomba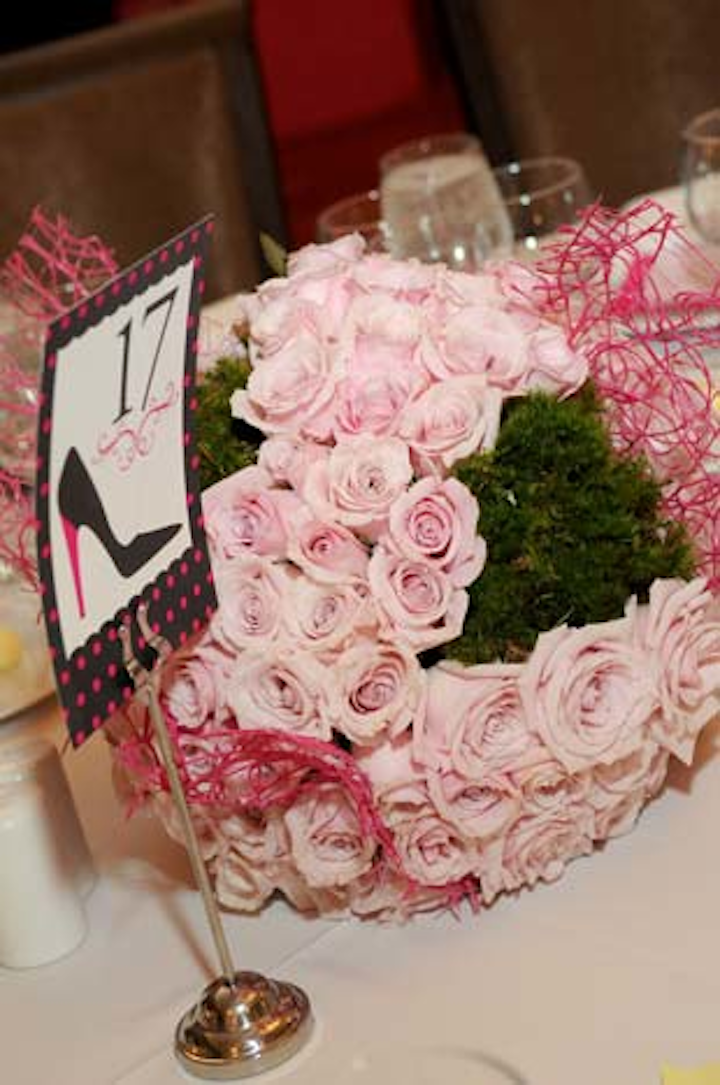 Photo: Yamila Lomba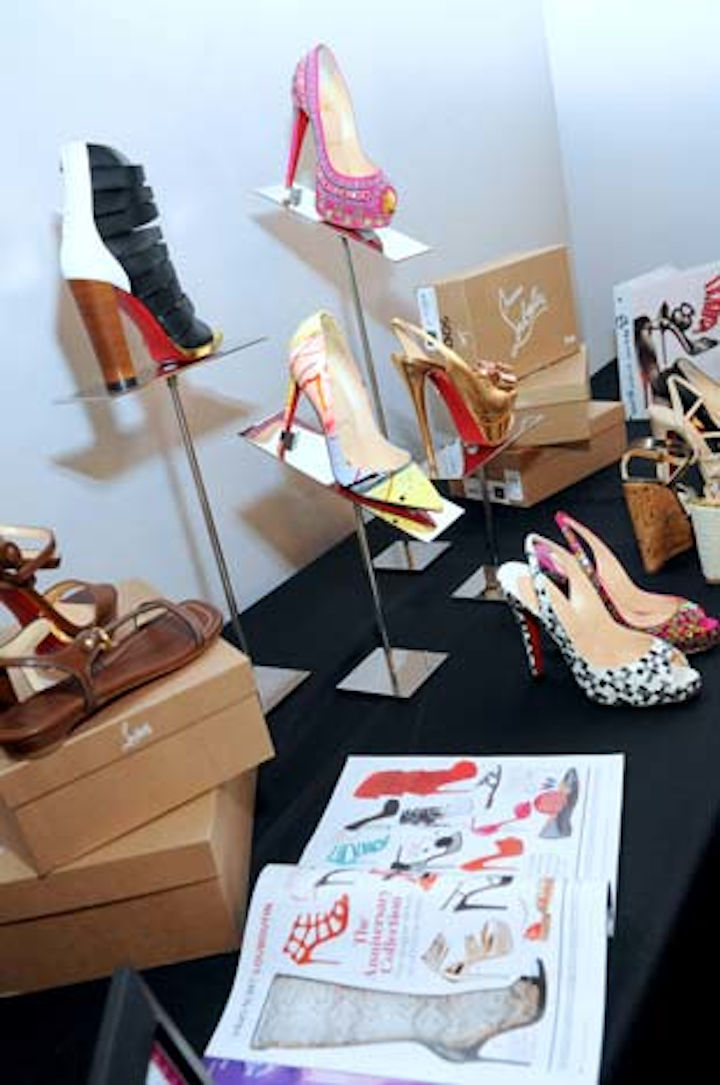 Photo: Yamila Lomba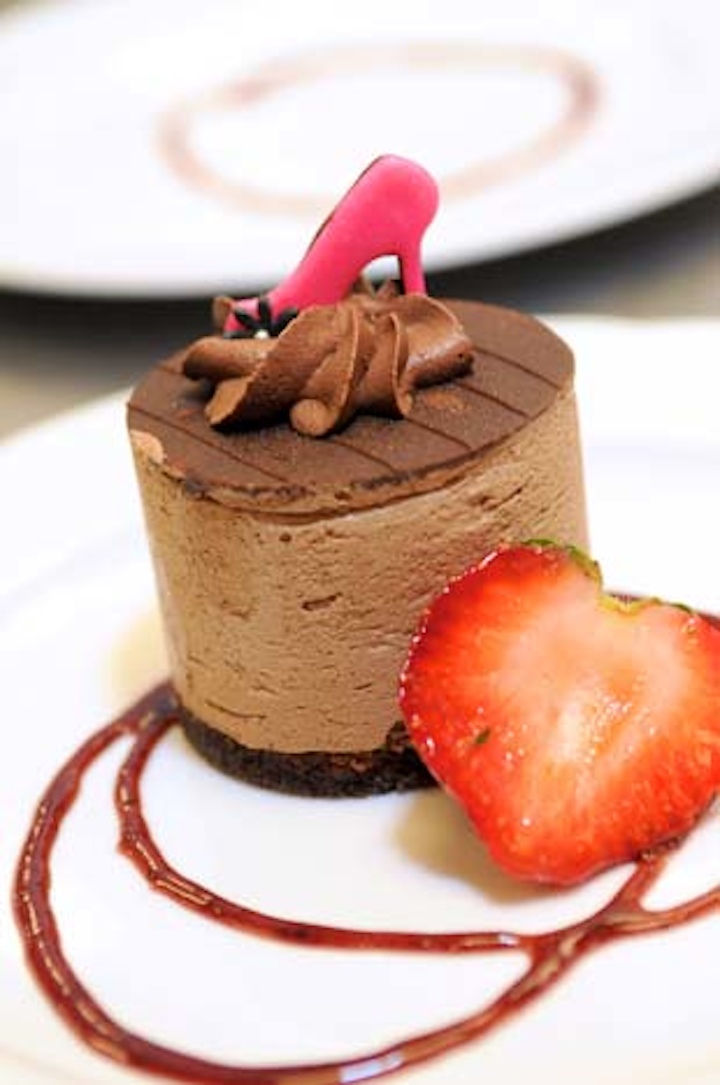 Photo: Yamila Lomba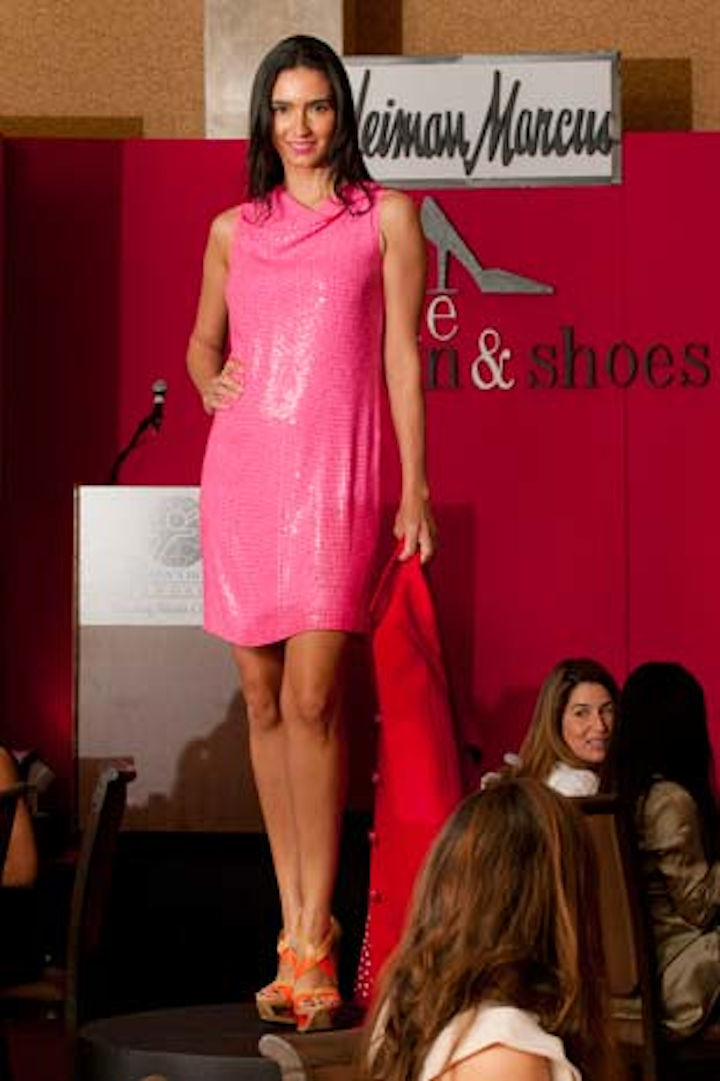 Photo: Mitchell Zachs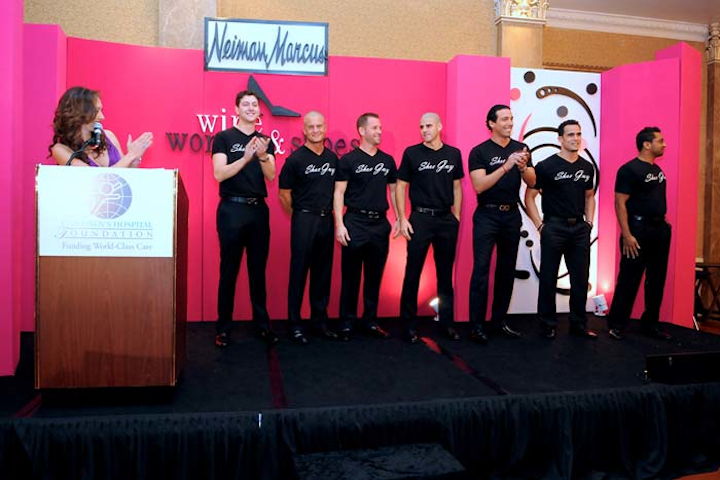 Photo: Yamila Lomba
Featured Venues/Suppliers: