Mardi Gras-Inspired St. Jude Gourmet Gala Adds Mixologists to Reception
February 24, 2012
Washington's St. Jude Gourmet Gala is known for its food, hosting acclaimed chefs every year from local restaurants that turn out a smorgasbord of small plates. But this week's iteration, which celebrated the 50th anniversary of St Jude Children's Research Hospital, saw mixologists whip up specialty drinks for the first time during the Mardi Gras-themed event's cocktail hour.
"This year we are introducing four mixologists," said Donna Tschiffely, event planner and one of the St. Jude Gourmet Gala's original founders. Starting at 5:30 p.m., the event's 700 guests could quaff drinks like hurricanes with homemade grenadine from Founding Farmers, a whiskey punch with apple snow ice from the Passenger and the Columbia Room, Lima's winter cobbler rye whiskey, and a Hemingway daiquiri slushy "poptail" from Bar Pilar.
In terms of layout, the gala used last year's successful change, with restaurant stations on the east side of the National Building Museum's grand hall, tables in the center, and the cocktail area on the west side. In addition to the mixologists, the cocktail reception also introduced features like the use of electronic tracking software for the night's auction items. Loaded with Greater Giving's software, tablet computers from Auction and Event Solutions stationed at the silent auction tables and carried by volunteers enabled guests to see whether they had the winning bid.
Another new component was a Mardi Gras mask-inspired "Gifts that Give" station where guests could donate money directly to the hospital. Donors received a feather pin showing which item their contribution helped purchase, from infant care supplies for 10 babies for $50, to $700 for a child-size wheelchair, and $1,000 for child and parent airfare.
After the evening's program and live auction, attendees headed to the dining stations, sampling small plates from 47 different tables and dropping their Mardi Gras beads in buckets to vote for their favorite restaurants. In addition to longtime supporters of the event, this year's Gourmet Gala added new restaurants like Fiola, Graffiato, Harth, Proof, Rogue 24, and Edward Marc Chocolatiers. Tschiffely attributed the popularity of the event with restaurateurs to how the Gourmet Gala is run. "We can not do this event without restaurant people," she said. "We want to make it hassle-free for them. We not only want to have a good cause but do it well and do it the right way."
Host Norah O'Donnell awarded the Taster's Choice Award to BLT Steak's Victor Albisu, who took home a Breitling Superocean Heritage watch for his Kobe beef and lobster empanadas. Departing guests received a gift as well: boxes of Georgetown Cupcakes topped with St. Jude-branded spatulas. Through sponsorships, ticket sales, and live and silent auctions, this year's event raised $480,000.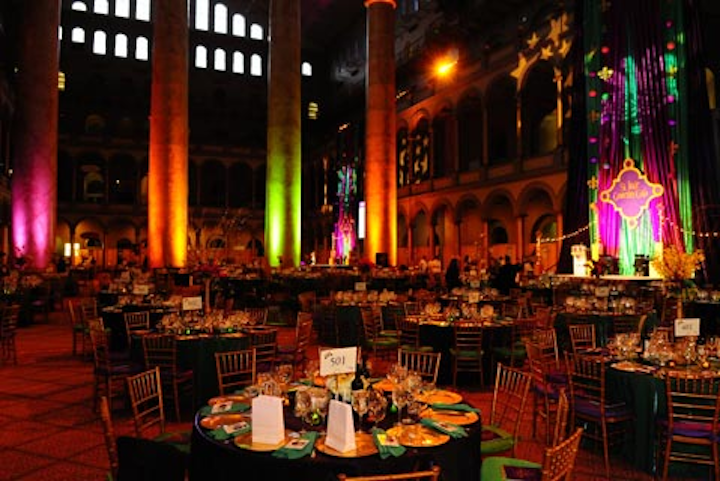 Photo: Laurence L. Levin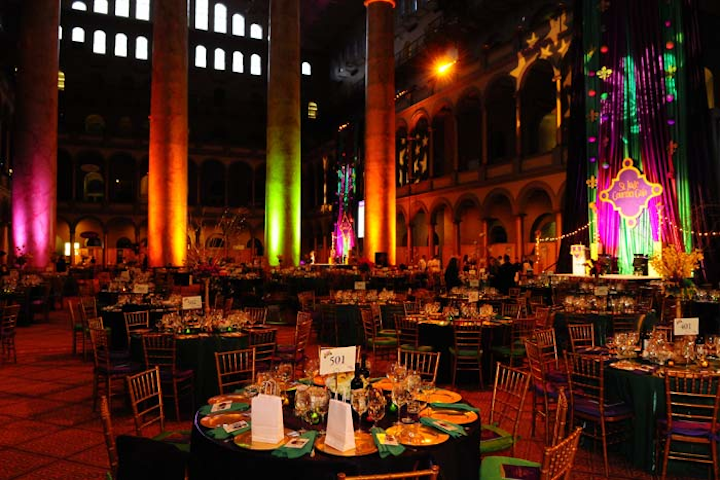 Photo: Laurence L. Levin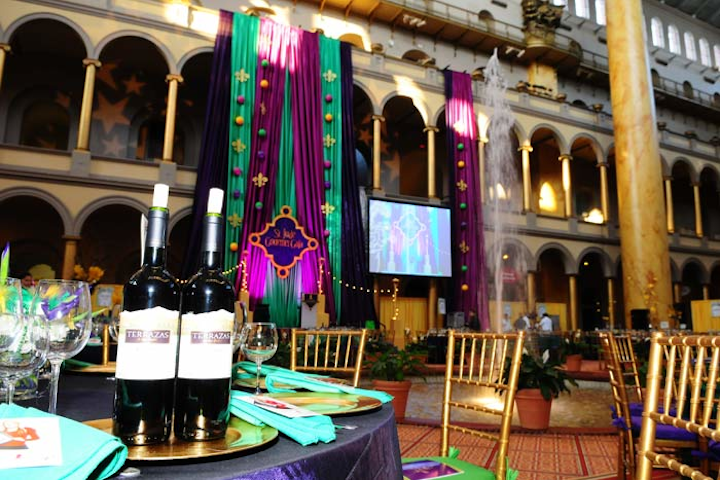 Photo: Laurence L. Levin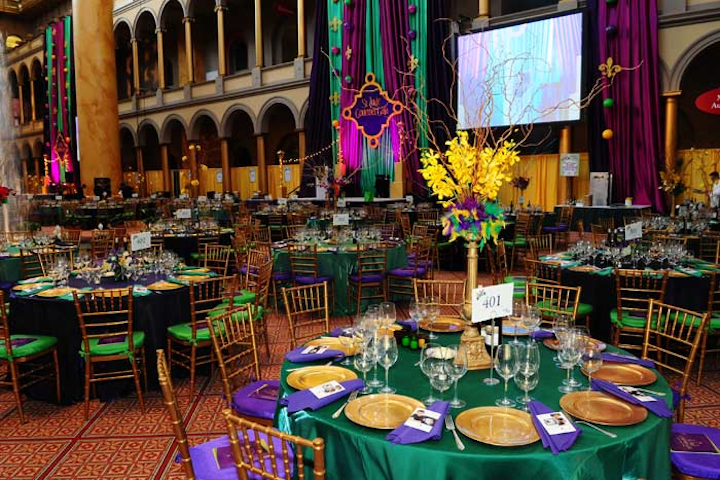 Photo: Laurence L. Levin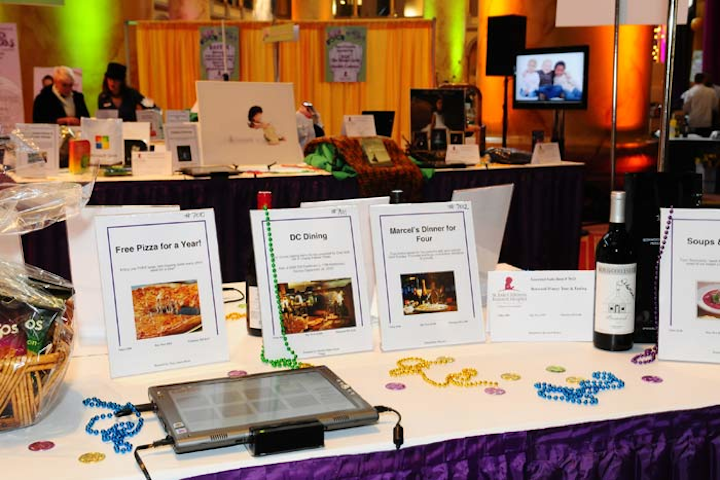 Photo: Laurence L. Levin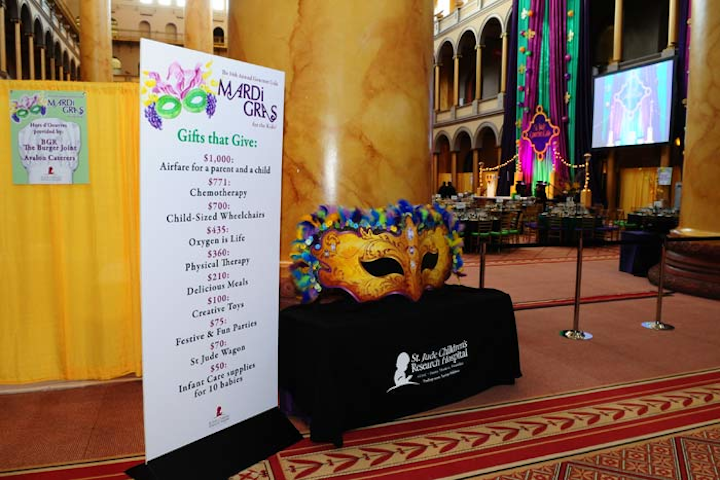 Photo: Laurence L. Levin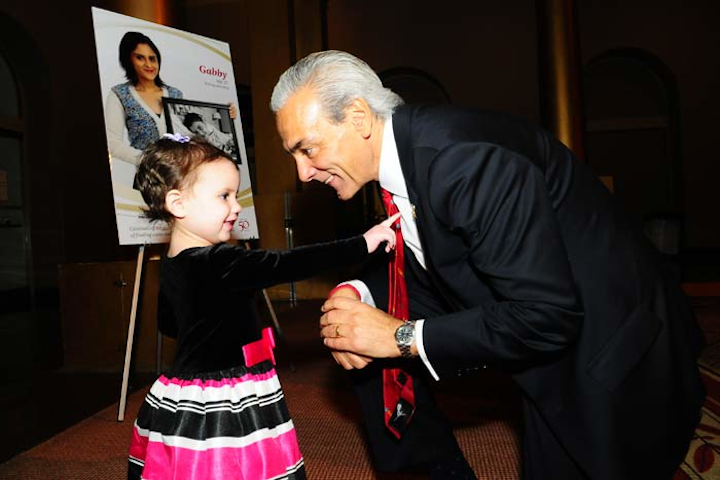 Photo: Laurence L. Levin
Featured Venues/Suppliers: