Institute of Contemporary Art Partners With Gilt City for 'Dance Extravaganza'
May 8, 2012
Lime, chartreuse, and rose lights illuminated the walls of the Institute of Contemporary Art's Barbara Lee Family Foundation Theater on Friday during the museum's annual dance-party benefit, Party on the Harbor. Attracting 700 guests and raking in $75,000, the event had color-blocked decor inspired by the current exhibition "Figuring Color."

This year, a new V.I.P. reception preceded the main event, and took place in the theater's third-floor space. In addition to providing a new fund-raising opportunity through higher-priced tickets, the reception was central to the event's partnership with new sponsor Gilt City.

The partnership developed earlier in the year, when luxury lifestyle Web site Gilt City approached the museum. "Gilt worked with us to pull together a very successful sale … and facilitated multiple in-kind partnerships with other event sponsors and vendors to defer event expenses," said Ankica Pogorzelski, the museum's special events manager.

Gilt sold both V.I.P. and general-admission tickets on its Web site, marketing the event to a broad consumer base. The site provided discounted tickets—$25 off the $125 general-admission and $200 V.I.P. tickets—and promised subscribers "cut-the-line privileges" as well as a museum admission to be redeemed at a later date. All told, the partnership was responsible for bringing in about $22,000 in ticket revenue and $18,000 in in-kind support.
In-kind sponsors included Harpoon Brewery and Gordon's Fine Wine & Liquors, which offered drinks at open bars flanking the V.I.P. reception and the general event. Wolfgang Puck Catering provided appetizers such as potato latkes and corn dogs. Chinese food bars, decorated with cherry blossoms in porcelain vases, held glass noodle salad in mini Chinese-takeout boxes, vegetable spring rolls, and shrimp pot stickers. Party by Design assisted with event production, and Be Our Guest outfitted highboy tables in forest-green linens.

The event is billed as a "waterfront dance extravaganza," and high-octane music fueled the vibe. DJ M.O.S ruled the third floor, spinning decade-crossing mash-ups of hits like Billy Joel's "My Life" and Kylie Minogue's "Can't Get You Out of My Head." First-floor spin master DJ Kiss provided more contemporary beats, playing Timbaland's "The Way I Are" and The Wanted's "Glad You Came."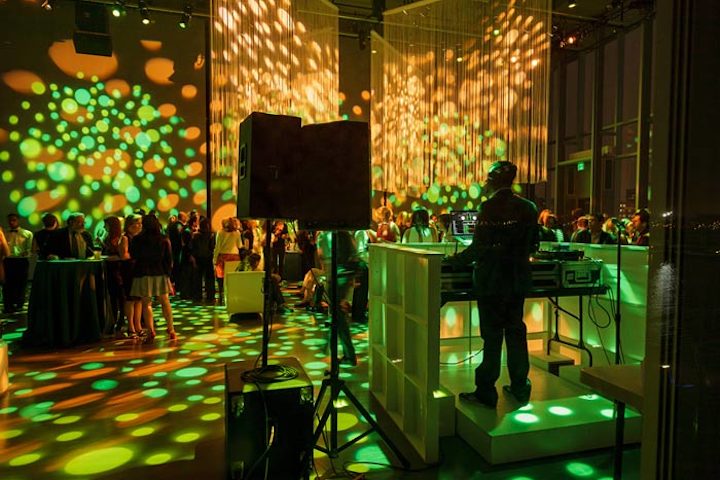 Photo: John Kennard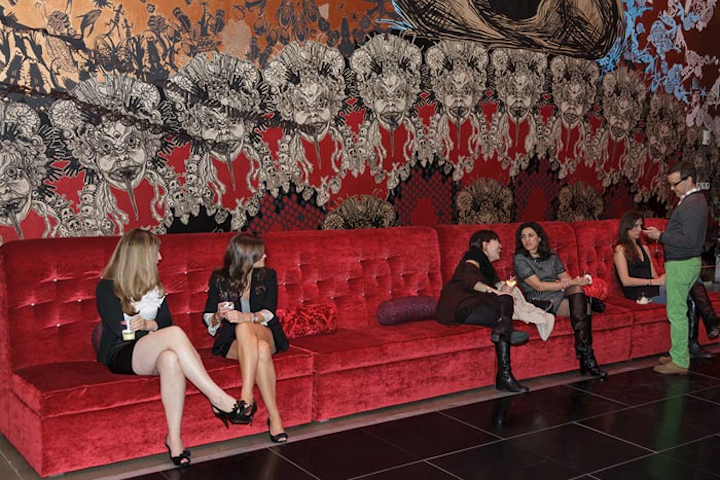 Photo: John Kennard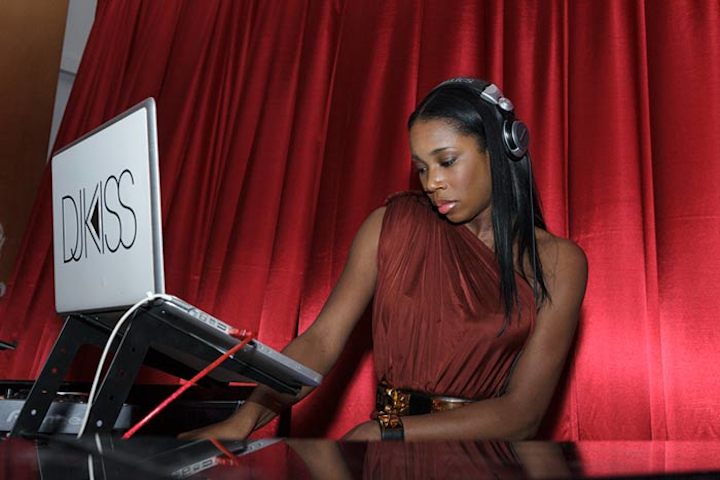 Photo: John Kennard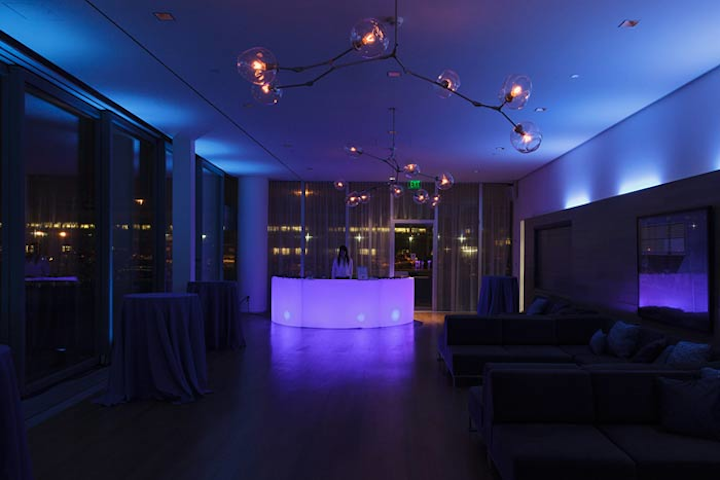 Photo: John Kennard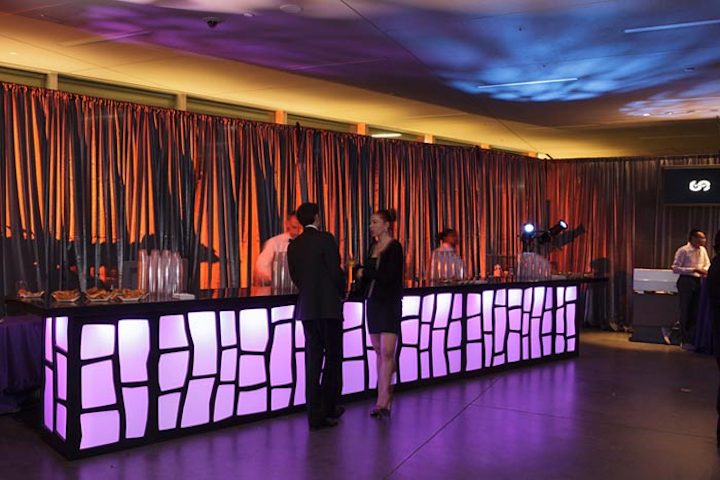 Photo: John Kennard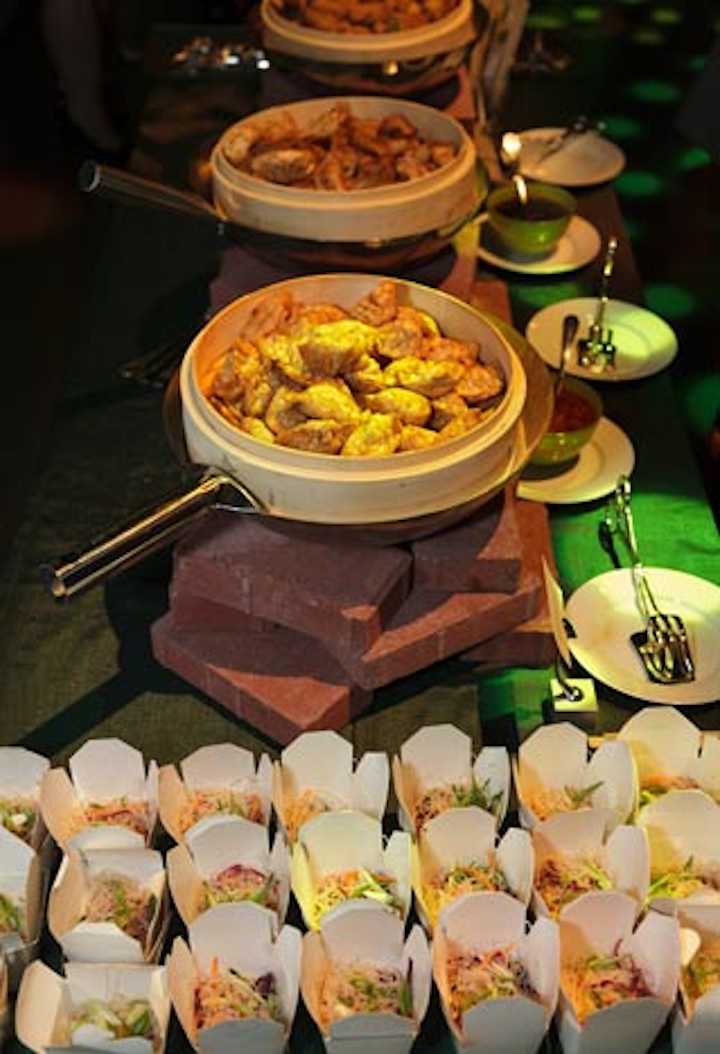 Photo: John Kennard
Featured Venues/Suppliers: