Eye-Catching Auction Displays Help James Beard Foundation Achieve Its Most Successful Fund-Raiser
November 21, 2012
The James Beard Foundation returned to the Four Seasons Restaurant on November 16 to fete its 25th anniversary. Produced by Siobhan Flaherty Haber of Flaherty & Co. Events on a minimal budget, the annual gala fund-raiser's menu and choice of venue were designed around the legacy of founder James Beard.

Hosted by James Beard Outstanding Chef award winner Alfred Portale of New York's Gotham Bar & Grill, the Silver Anniversary gala netted more than $400,000 during the silent and live auction—the most money it has ever raised at any of its past fall galas, making it the foundation's most successful fund-raising event ever.

As an effort to draw more attention to the silent auction items, Haber's team tapped LMac Events to create visually appealing displays surrounding the tables. Another change: hosting the event on a Friday. "Last year, we held the gala on a Wednesday, [but] we chose to schedule this year for a Friday night to make it more upscale and festive," said Haber. "That's also the reason why we added live music during the reception."
Last year's Italian-themed fall gala was held at Guastavino's, but the event returned to the Four Seasons this year to further accentuate the theme. (When the restaurant opened in 1959, it was actually James Beard's idea to name it "the Four Seasons" and to commit to changing the menu seasonally.) "We find it's such an iconic and beautiful room that really elevates the event—not to mention it fits in perfectly with this year's theme," said Haber. The return to the Midtown East restaurant also brought back the V.I.P. kitchen reception, which allowed guests who purchased a Benefactor ticket—priced at $1,250—into the kitchen during the cocktail reception for a chance to taste a canapé menu that included potatoes with caviar, quince and foie gras macarons, and lamb tartare with black truffles.

The dinner menu, inspired by Beard's Menus for Entertaining, featured a dish from Portale along with contributions from fellow Outstanding Chef winners David Bouley, Tom Colicchio, Daniel Humm, and Michel Richard. "It was Portale's idea to invite some of his fellow James Beard Oustanding Chef award-winning friends to create a menu based on James Beard recipes," said James Beard Foundation president Susan Ungaro. Portale prepared his version of French charcuterie, a dish that earned him personal compliments from Beard and Julia Child when the duo dined at the Bloomingdale's kitchen where Portale worked back in 1981.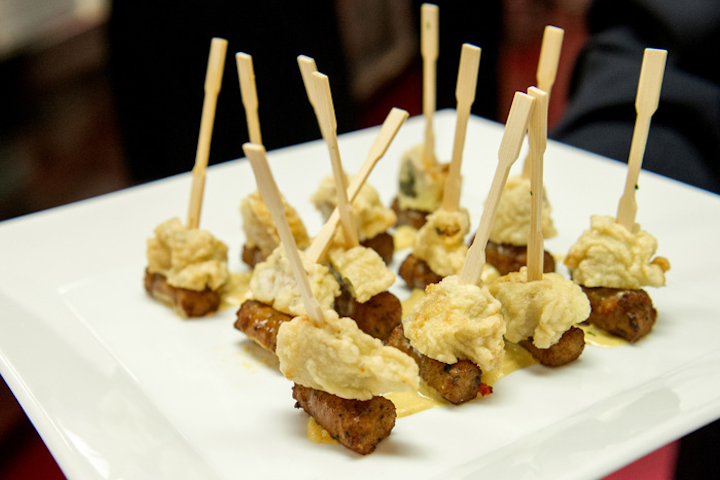 Photo: Ken Goodman Photography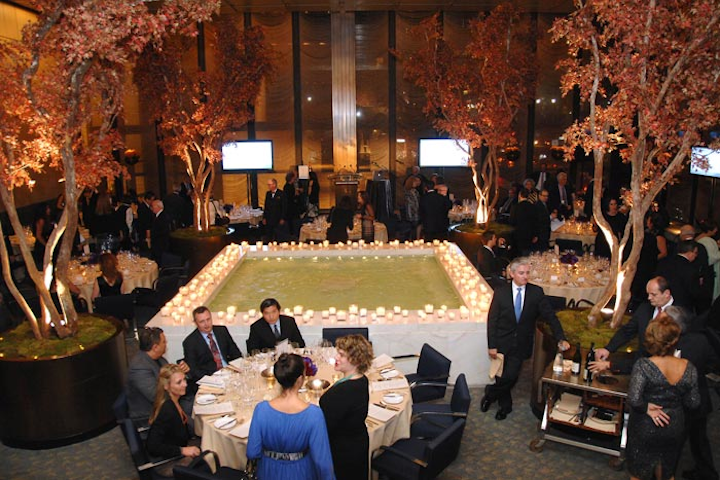 Photo: Owen Hoffmann/PatrickMcMullan.com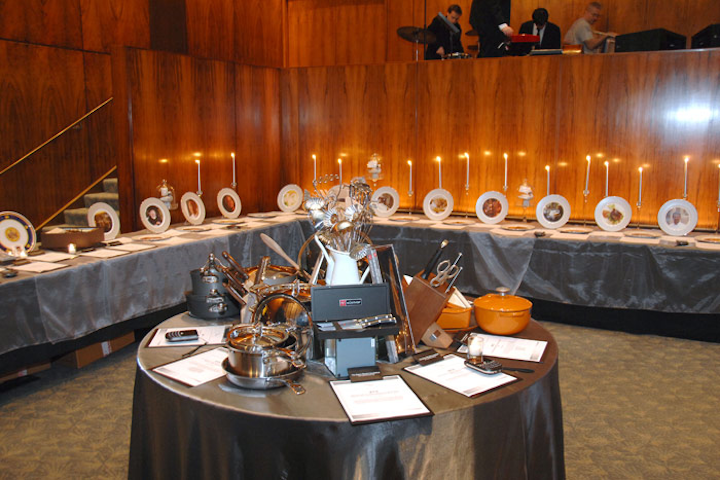 Photo: Owen Hoffmann/PatrickMcMullan.com
Photo: Owen Hoffmann/PatrickMcMullan.com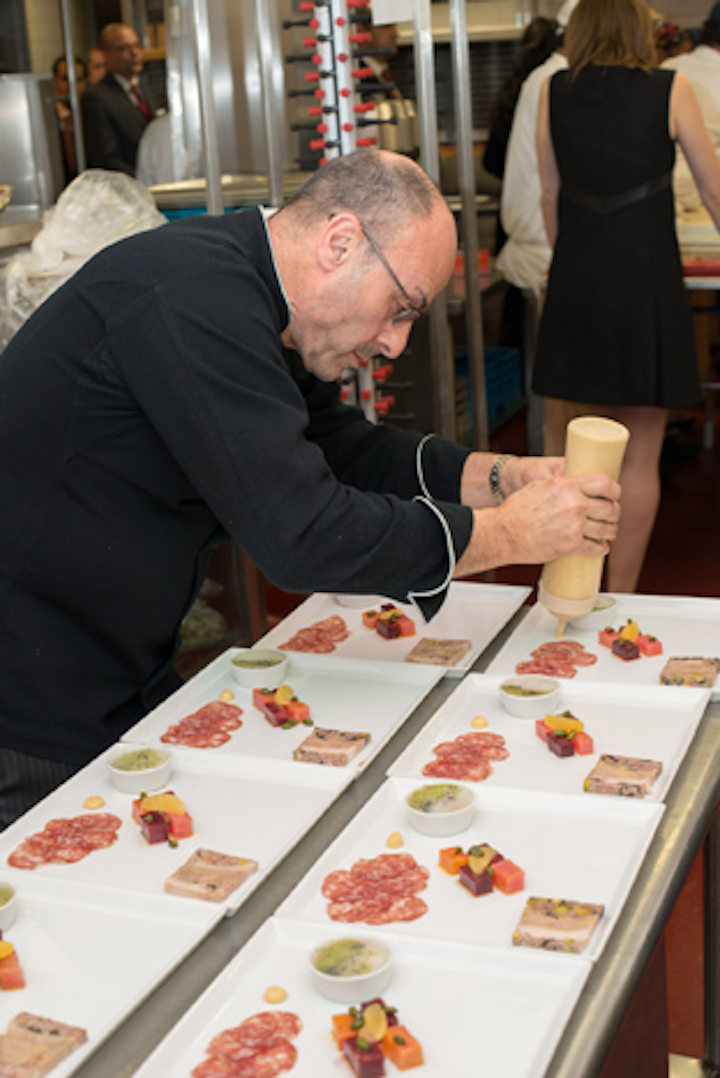 Photo: Philip Gross
Featured Venues/Suppliers: