18 Easy Ways to Green Your Next Meeting
February 21, 2013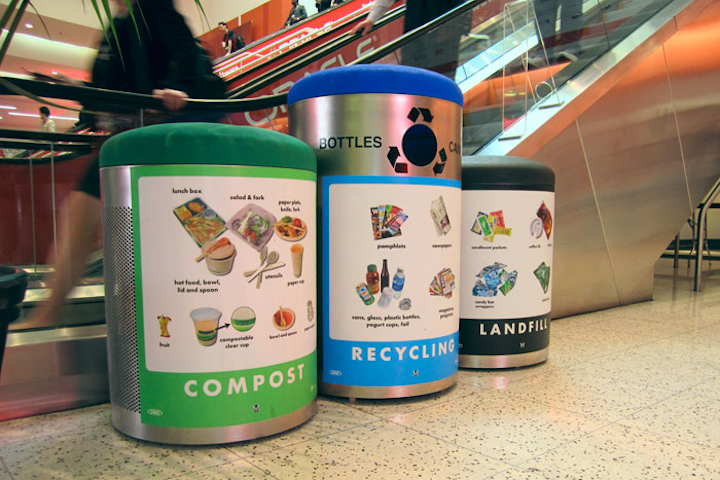 Photo: Shawna McKinley, MeetGreen
Oracle began its commitment to the green meeting movement in 2007, when it first initiated a sustainability strategy at Oracle OpenWorld. Since then it has expanded the strategy to 1,400 events worldwide. OpenWorld is a five-day event in San Francisco, with nearly 52,000 attendees and activities in 14 venues, so it yields large-scale results—for example retaining enough signage in 2012 to cover five football fields. But the message the company wants to communicate about sustainability to other planners is simple: just start somewhere.
"We are trying to create these best practices that others can learn from," says Paul Salinger, vice president of worldwide marketing at Oracle and the unofficial leader of the company's green initiatives. Oracle outlines those practices, along with results and future goals, in an annual report prepared by MeetGreen. Here are 18 of Oracle's ideas that you can use at your next event.
Materials
1. Create name badges out of biodegradable materials.
2. Retain lanyards for future events.
3. Use a mobile app instead of a printed program, and encourage exhibitors to eliminate or reduce their use of printed materials.
4. Reduce the amount of signage at the event, and recycle what you do create for future usage.
5. After the event, donate usable supplies such as conference bags and office supplies. Ask the local convention bureau or D.M.C. for recommendations on organizations that will accept these donations.
Food
6. Cut down on food waste by looking at consumption data from past events.
7. Add a "compost" receptacle next to the traditional trash and recycling cans.
8. Donate leftover food to nearby homeless shelters or food banks.
9. Offer tumblers and hydration stations instead of single-use bottled waters.
Fuel
10. Provide information about public transportation, car-sharing, and ride-sharing in registration information. Create incentives such as small prizes for people to share rides.
11. Book hotels that are within walking distance to the venue and make attendees aware of walking routes.
12. Minimize the amount of fuel your event uses, for example by printing materials locally instead of shipping them, using local entertainment and shuttle services, and asking food vendors to use local suppliers.
13. Offer sponsored pedicabs to minimize the use of taxis and shuttles.
14. Include the cost of carbon offsets in registration and exhibitor fees or find a sponsor to cover the cost.
Communication
15. Share your sustainability strategy with attendees, for example in registration materials or during opening remarks.
16. Make your vendors aware that you are looking for opportunities to incorporate sustainable practices and ask them to do the same.
17. Recognize hotels that have embraced green practices.
18. Create a system to track the sustainability initiatives and results so you can measure progress in coming years.
Featured Venues/Suppliers: