9 Rules From Hollywood Event Planner Chad Hudson
The man behind the Twilight premiere parties and other large events shares his biggest tips for dealing with super fans, empowering a team, and more.
July 7, 2014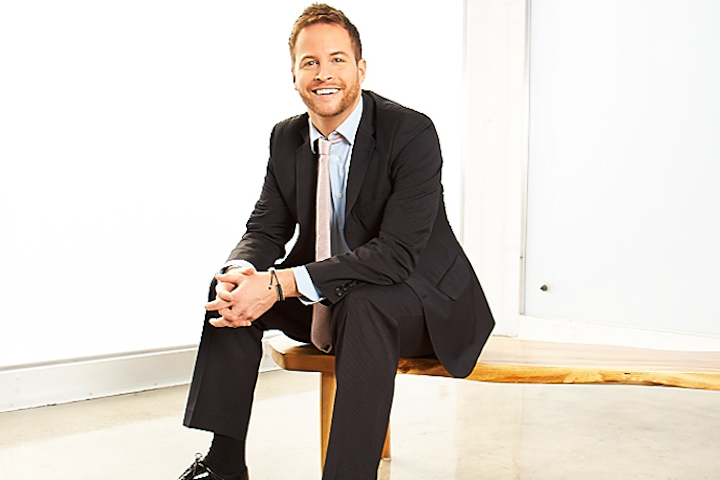 Photo: Dan Hallman for BizBash
Chad Hudson is the president and creative director of Chad Hudson Events, a New York- and Los Angeles-based event production company. Drawing from his background as an event manager at Warner Brothers, Hudson now regularly works on corporate events and film premieres for blockbusters like the Twilight saga and Divergent.
1. When handling large events where big crowds and fans are expected, always have a plan in place. Meet with the city officials, police and fire departments, and venue to come up with a plan. Where possible, engage the fans for added excitement and buzz around your event. Always remember the close attention the media and masses pay to engagements of this scale, and act and react appropriately.
2. Make sure that guest arrival and egress are quick, simple, and well-planned. This is the first and last impression your guests will have of your event, so send guests parking instructions with a map in advance. If you are using valet, make sure you have plenty of attendants, and if you have a self-parking option, have directional staffers.
3. When scouting a location, make sure there is no faulty wiring, and check for power sources. Also, make sure there are plenty of restrooms and that they are kept clean. This is a point often overlooked when selecting a venue. The last thing a host wants is insufficient restrooms or, even worse, unclean ones.
4. Get competitive vendor bids. Mix up your vendors. Loyalty to vendors is great, but it's good to rotate them so that your events don't become stagnant and all start to look similar.
5. Communication is key. The caterer needs to know the room design just as much as the lighting designer so that every party element is cohesive.
6. Be sure to have enough points of service, and try to create some balance in your designs. A good rule of thumb is minimum one bartender and buffet for every 100 guests. Spread your bars, buffets, furniture, activities, etc. out in a balanced pattern in the venue. It will help with guest flow and traffic.
7. Find the right DJ or live band or music to keep energy in the room and the crowd engaged. Always discuss a playlist with your entertainment in advance and make sure you educate them about the guest demographic so they know who they will be playing for.
8. Empower and support your team. Let them "own" their role in the event development and on site. When your staff feels they are an integral part of pulling off a successful event, it's not only fulfilling to them, but also helps office morale and eagerness to repeat it on the next job.
9. Do research to see what other planners are doing. Find out what's current and hot. Stay up with the trends—or better yet, ahead of the trends.
Featured Venues/Suppliers: