Inside's Book Industry Pow-Wow
March 20, 2001
New York's book publishing power players came out for the one-day
Book Industry Summit
hosted by
Publisher's Weekly
and
Powerful Media
, the owner of
Inside.com
and
Inside
magazine. The summit was held at the
Millennium Broadway Hotel
's
Hudson Theatre
(a space that used to be a Broadway theater and now hosts corporate events), which comfortably accommodated the 275 attendees.
This conference was Powerful Media's first, and was organized by Inside's conference director,
Michelle Lamotte
. Many little touches reminded guests that even though the conference was for an old, traditional industry, the event was managed by a style-conscious new media company. The panel speakers sat on Leap chairs loaned by
Steelcase
, which looked like
Herman Miller
's famed Aeron chair, but with more cushioning. Frequent marketing speaker
Seth Godin
, author of
Permission Marketing
and
Unleashing the Idea Virus
, used an
Apple Titanium PowerBook G4
to control the images projected during his amusing speech on marketing books in the new economy.
A stylish, useful touch was the conference's innovative take on name badges. Attendees wore metal chains around their necks that were strung with a small booklet that showed the person's name and included a small version of the day's program. You never had to juggle your stuff trying to find out where you were supposed to be--it was right around your neck, and printed upside-down so you could read it without taking it off. Brilliant.
Lara Harris
of
Doublespace
did the graphic design for all of the event's badges, programs and screen projections.
Moderated by Powerful Media co-founder
Kurt Andersen
and packed with big names like
Dave Eggers
, author of
A Heartbreaking Work of Staggering Genius
;
Larry Kirshbaum
, chairman of
Time Warner Trade Publishing
;
Peter Olson
, chairman and CEO of
Random House
; and
Robert Gottlieb
, founder of the
Trident Media Group
, the conference was a buzzy, networking and idea-swapping success for attendees.
--Suzanne Ito
See the gift bag from this event...
Read about another media panel moderated by Kurt Andersen...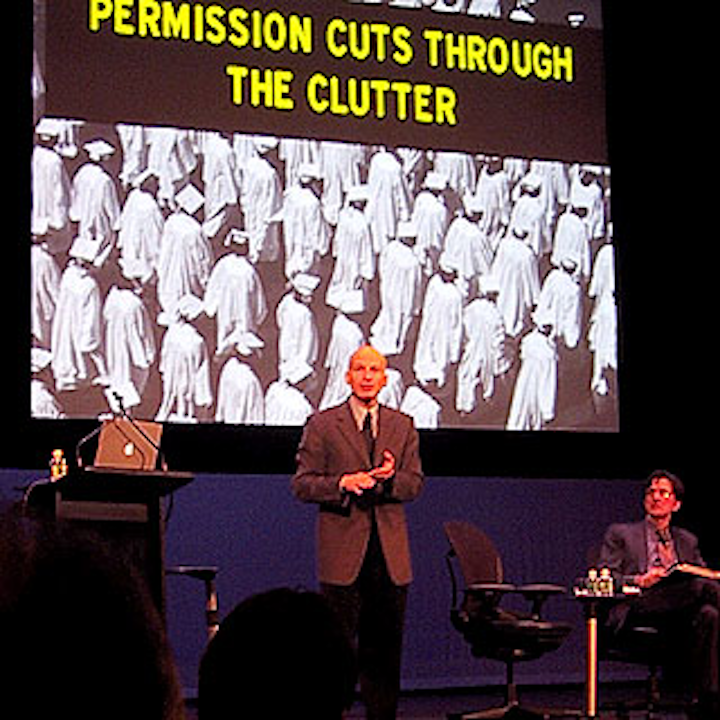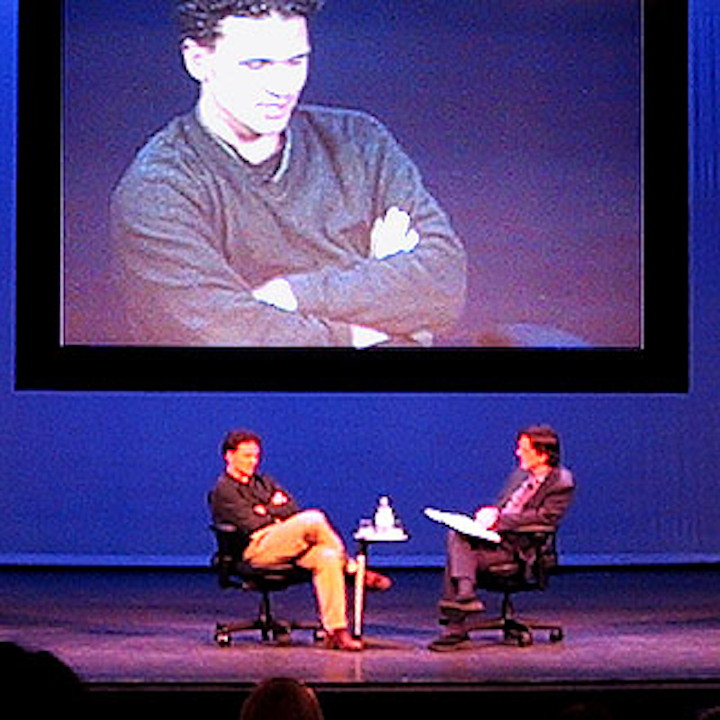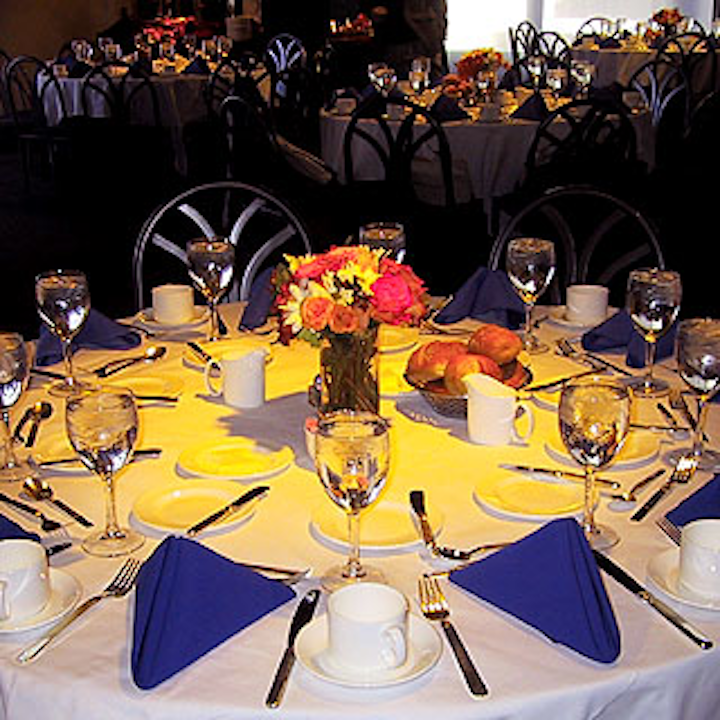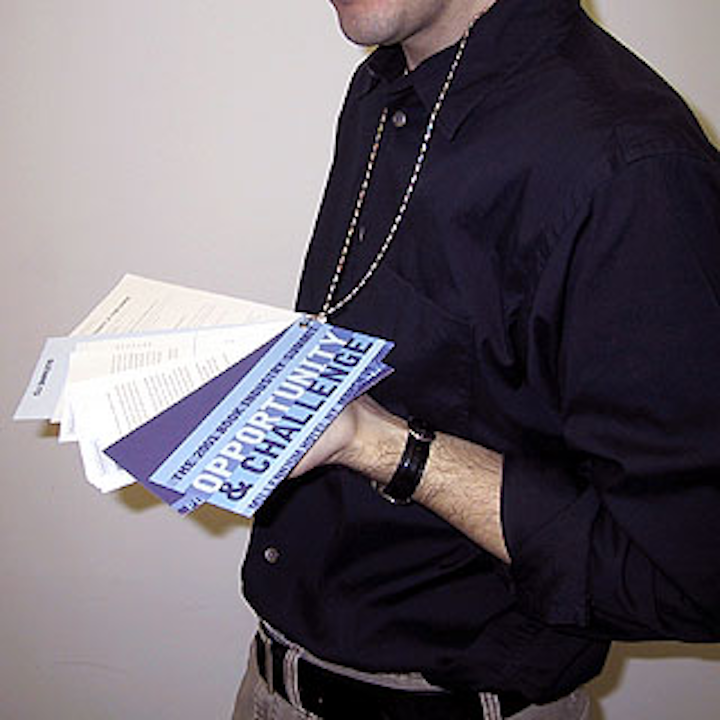 Featured Venues/Suppliers: