A Testosterone-Fest for TV Networks
May 7, 2001
"Good food, fast cars and beautiful women," is how
Myrna Duarte
of
Chuck Klein Productions
described Klein's formula for a successful event. And Klein certainly delivered: This event, hosted by cable channels
Speedvision
and the
Outdoor Life Network
at the
Metropolitan Pavilion
, had all the right ingredients for an activity-filled, testosterone-saturated evening. It was perfectly suited to Speedvision's fast cars, boats and planes programming and the Outdoor Life Network's focus on outdoor activities like hunting, white-water rafting and fishing.
The party was one of the first of the season's upfront events, the bashes networks hold to promote their programming and audience demographics to journalists and advertisers. More than 250 advertisers attended this man-fest, which used some fairly shrewd tactics to get partygoers to actually read its marketing messages. One was a giveaway contest which had advertisers drop their business cards into a barrel. The drawing winners had to answer questions like, "What percentage of OLN viewers are likely to exercise more than twice a week?" The answers were displayed throughout the room on signage propped up against walls, on cocktail napkins and even on the buttons worn by the bodacious model babes who circulated among guests (a good excuse for men to ogle the women).
If guests managed to avoid the marketing messages--and they probably didn't--it would have been because there was a bevy of other diversions: Klein brought in car racing arcade games, a hang-gliding simulator and a race car driving simulator. But it didn't stop there: After the
Bill Perry Band
played a lively blues set, professional mountain bikers
Jeff Lenosky
,
Chris Clark
and
Lance Trappe
performed some daring stunts. Much to the audience's excitement, they had one partygoer lie on his back while they hopped over him on their bikes, often coming precariously close to smashing his face and nether-regions.
Representing the Outdoor Life Network were
Mark Fowler
and his sister
Carrie Fowler
, who cradled a two-month old lion cub in her arms. Guests' responses were divided: While the women cooed, men snorted and made comments like, "So, can that thing eat my hand?"
Some of the manly food that
Great Performances
served up (aside from the abundance of cocktails and
Amstel
beer) included charred black angus porterhouse, cornbread-stuffed chickens and German sausage. Lighter fare included a sushi station stocked with maki, maguro, California rolls, spicy tuna, unagi and yellowtail tuna. The tough-guy desserts (no delicate fruit tarts here) included black and white cookies, lemon pound cake and oatmeal raisin cookies.
--Suzanne Ito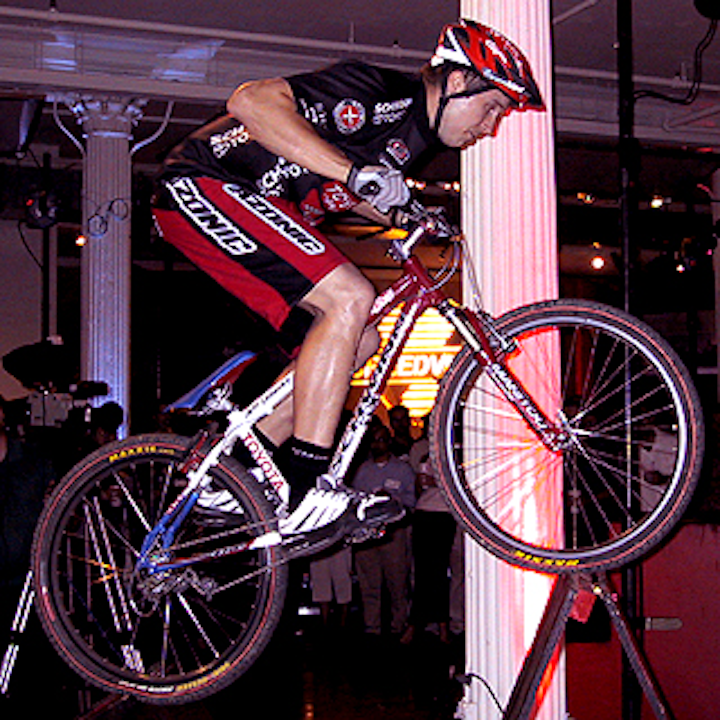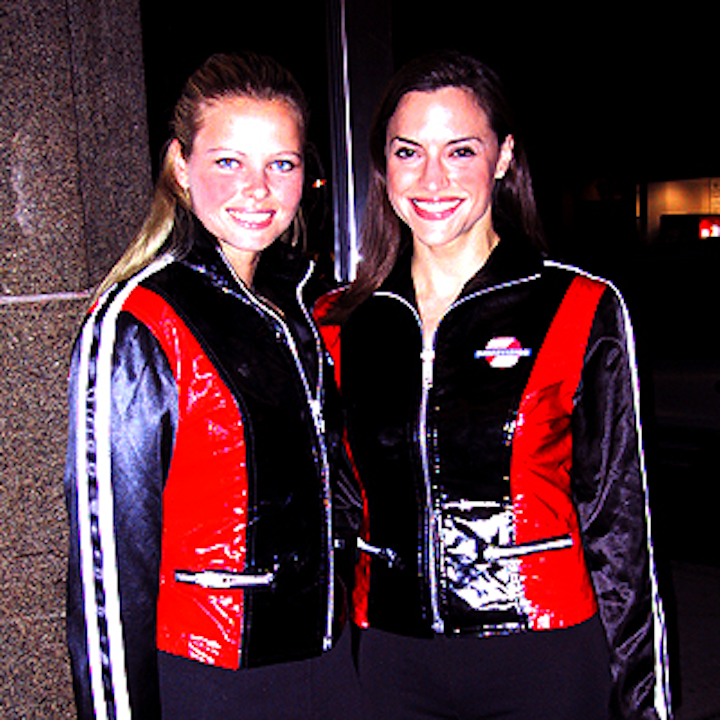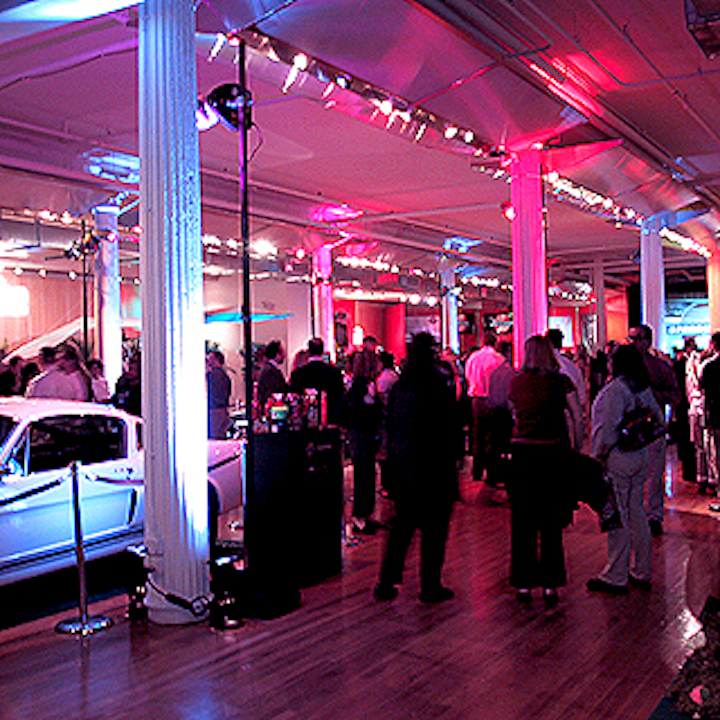 Featured Venues/Suppliers: