Auto Show Parties Flaunt More Than Cars
The night before the press previews for the New York International Auto Show, car manufacturers unveiled new models at events throughout the city using various ruses to get attendance.
April 10, 2007
On April 3, the day before the New York International Auto Show opened to the press, five car companies hosted events, hoping to drum up buzz about their newest vehicles. At each party, a car was in the spotlight, but other distractions—like art (Andy Warhol at Mercedes-Benz), photography from ad shoots (for both Porsche and Audi), and games (arcade games and basketball at Volkswagen)—kept the non-car enthusiasts amused.At most of the events, a minimalist setting was the design concept of choice. But the Volkswagen cocktail hour preview event at the Altman Building (dubbed the VW Garage) was decidedly outdoorsy and sporty, complete with picnic tables, an outdoor scene with real plants and a shallow pool to serve as a lake, a fish shack, two enormous faux oak trees, and even real leaves scattered on the floor.
Ironically, for Lee Newton, Porsche's manager of event marketing and sponsorships, the main challenge at the luxury brand is producing events on budgets dwarfed by those of the competition. "All the other manufacturers can do massive, lavish events, with singers and actors," he said. "We work within a hell of a budget. We don't penny-pinch, we're just efficient."
—Mimi O'Connor & Anna Sekula
Posted 04.10.07
Photos: Matthew Roberts/Courtesy of Volkswagen of America Inc. (lake scene, garage bar), BizBash (fish shack, Jet Ski, artwork, drinks), Richard Prince (Bentley), Courtesy of Audi, Marion Curtis for Starpix (Porsche)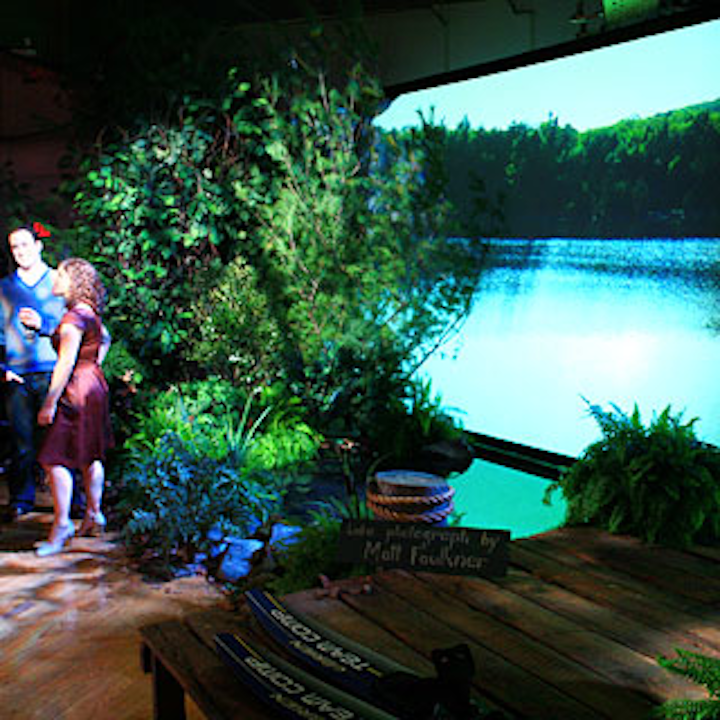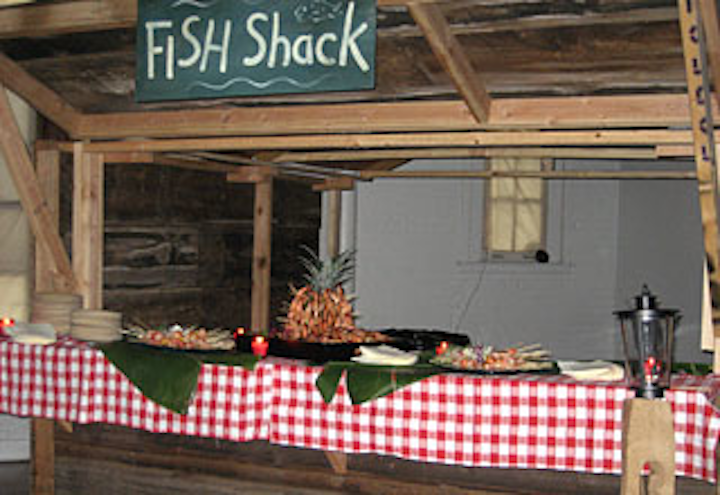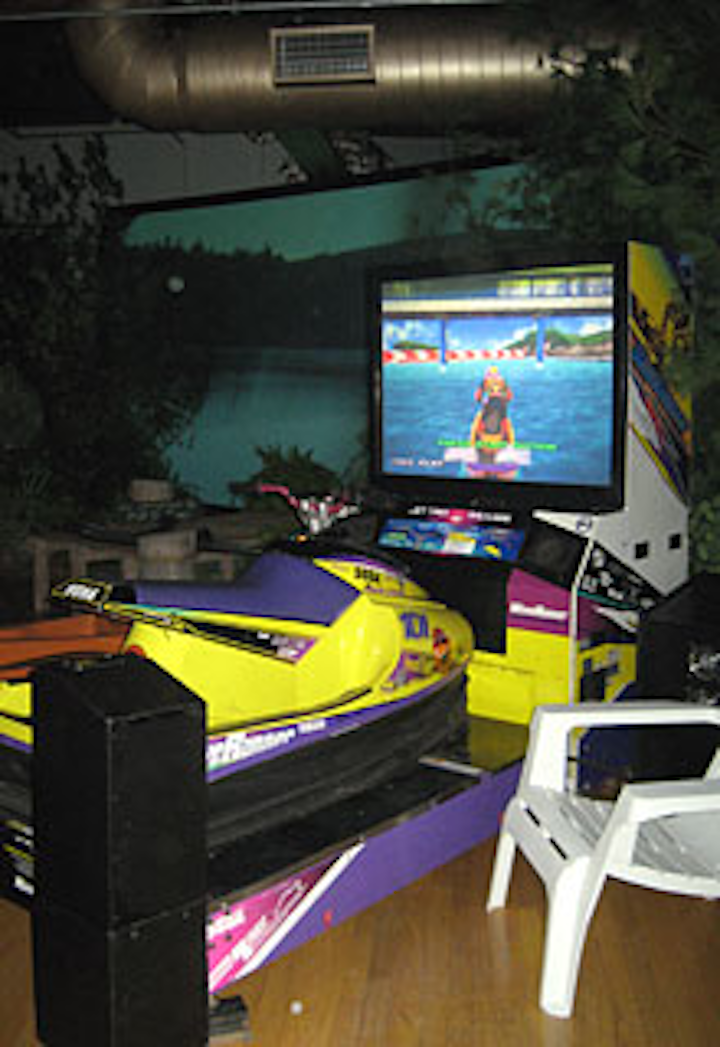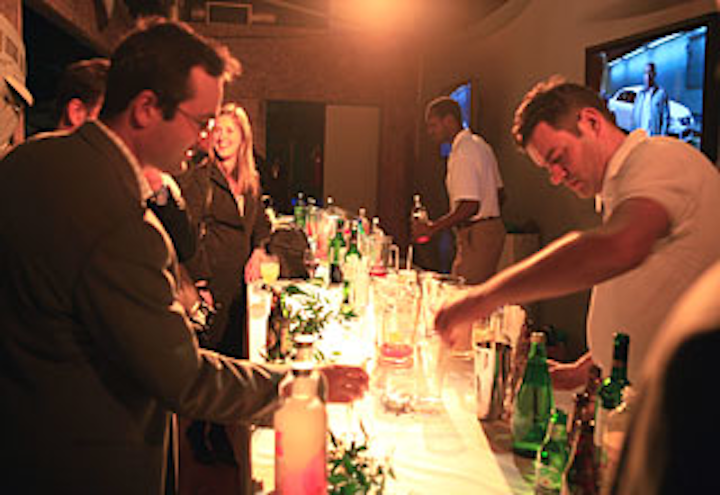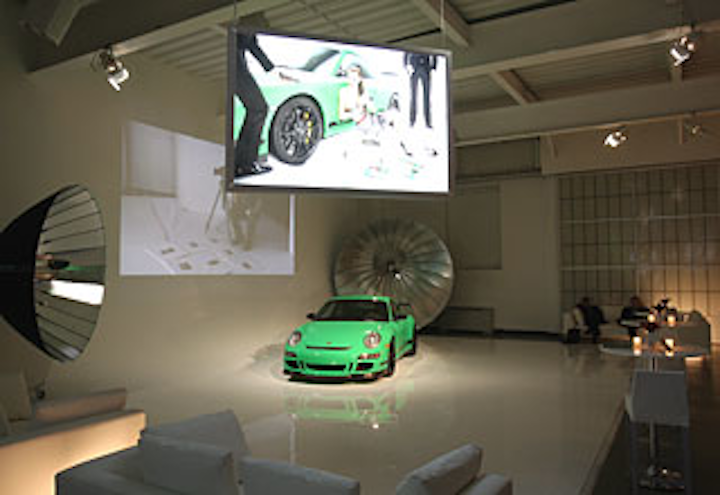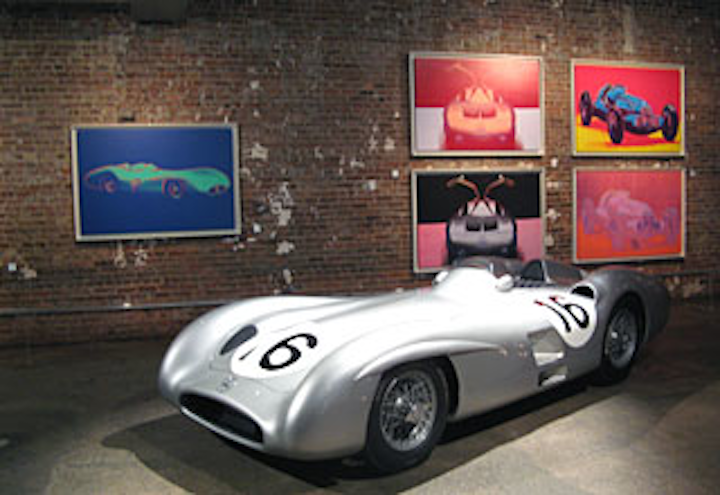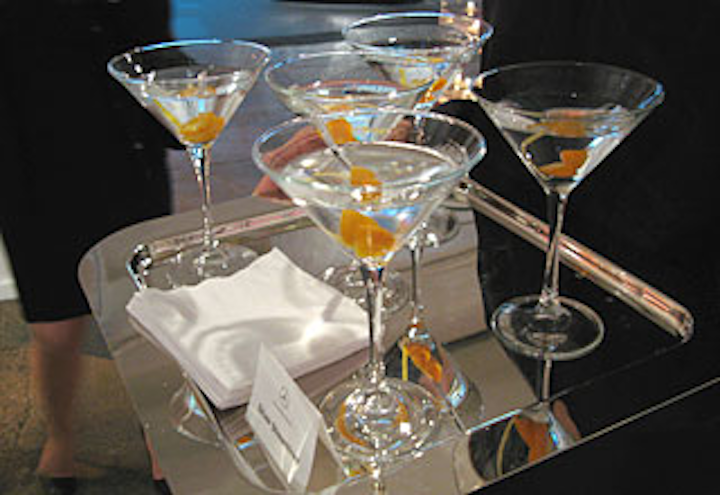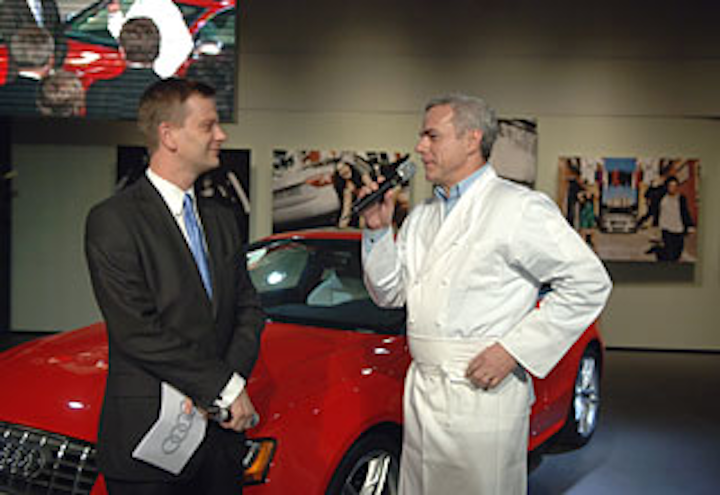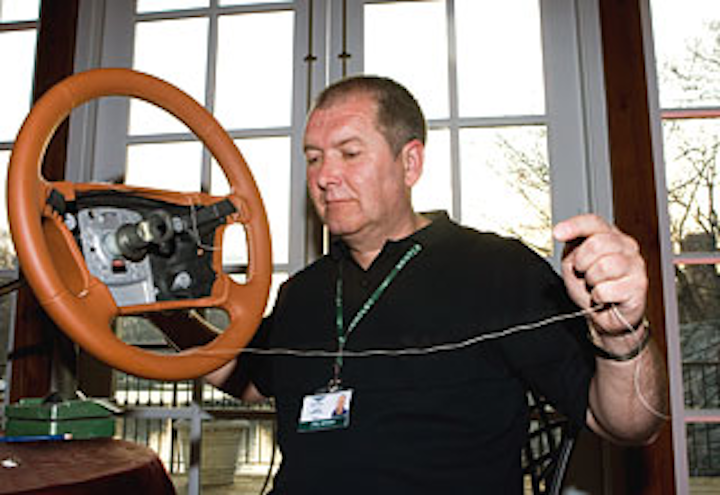 Featured Venues/Suppliers: