High Times
The urban-renewal organization Friends of the High Line staged an eclectic and roving fund-raiser for its seventh annual summer benefit.
June 21, 2007
In 1999, Joshua David and Robert Hammond formed the nonprofit Friends of the High Line to save the  stretch of elevated train tracks running from Gansevoort Street to 34th Street. And on Wednesday night, 1,100 supporters of the now-chic organization, which will celebrate the opening of the first section of the urban-renewal effort next summer, showed up at the group's seventh annual summer benefit.
Once run out of the two founders' apartments, Friends of the High Line has grown exponentially. (It now employs a full-time staff of 11.) The organization's biggest annual fund-raiser took place at the Frank Gehry-designed
IAC Building
, thanks to help from key High Line supporters Barry Diller (IAC's chairman and C.E.O.) and his wife, Diane von Furstenberg. The honorees were founding board member Philip Aarons and his wife, Shelly Fox Aarons.Lead by project manager Emma Hite,
Van Wyck & Van Wyck
produced and designed the evening, which included a cocktail party, dinner for 650 across the street in the David Zwirner Gallery, and an after-party for 1,100, organized by Highliners, the organization's young-donors group.
The firm created three striking settings for the dinner space, in separate palettes of orange, white, and green. Van Wyck co-founder Bronson van Wyck said both the changing colors of the High Line throughout the seasons as well as a single person in each of the three rooms inspired the choice of hues and decor. (The identity of those three guests, however, remains a mystery.)
In the IAC Building, candles, palm trees, silk-covered ottomans and pillows, and Lucite cubes filled with peonies provided decor. However, it was the venue's 120-foot by 18-foot video wall, displaying images of the High Line, photos from the organization's Portrait Project, and the Art of Noise's iconic '80s video "Close to the Edit" (shot illegally on the elevated tracks) that served as the central design feature.
To help pull off the large-scale, multipart event, Friends of the High Line hired two catering companies;
Bite
created food for the cocktail reception and after-party, while
Taste
prepared the evening's dinner portion. "That was one of the best decisions we made about tonight," said Tara Morris, the group's event manager. "[For one caterer] to do the reception and a dinner across the street and an after-party seemed like a lot to keep straight."
Another logistical aspect to deal with: a single bathroom in the Zwirner gallery to serve 650 guests. Patrons lined up for portable restrooms stationed just outside the gallery on a blocked-off section of 19th Street.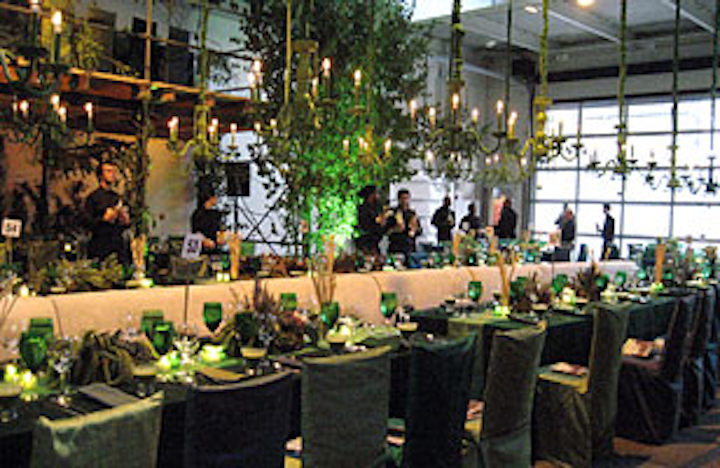 Photo: BizBash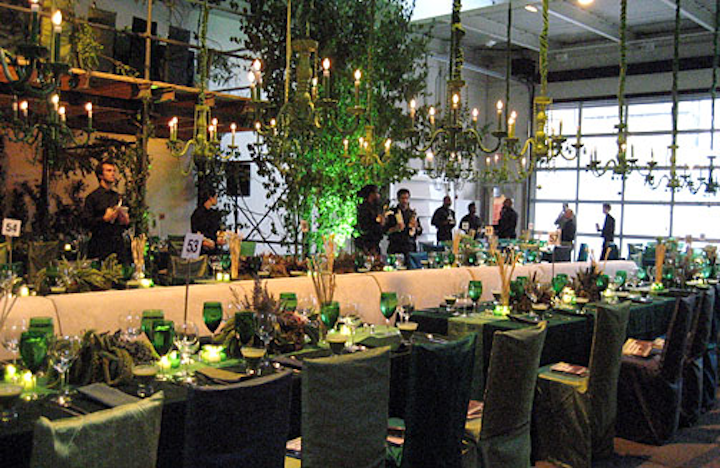 Photo: BizBash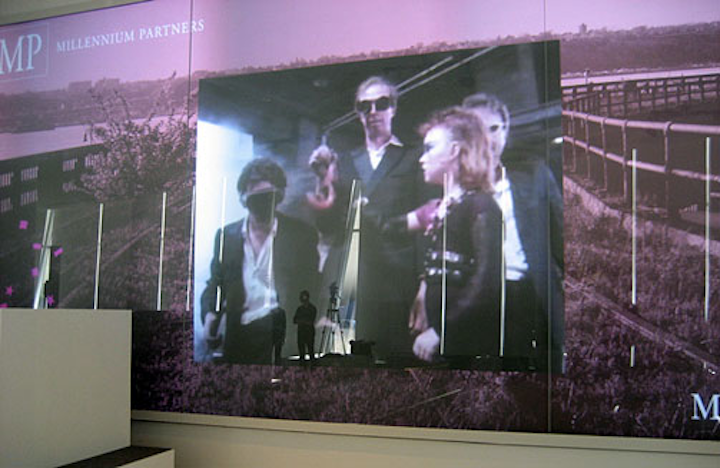 Photo: BizBash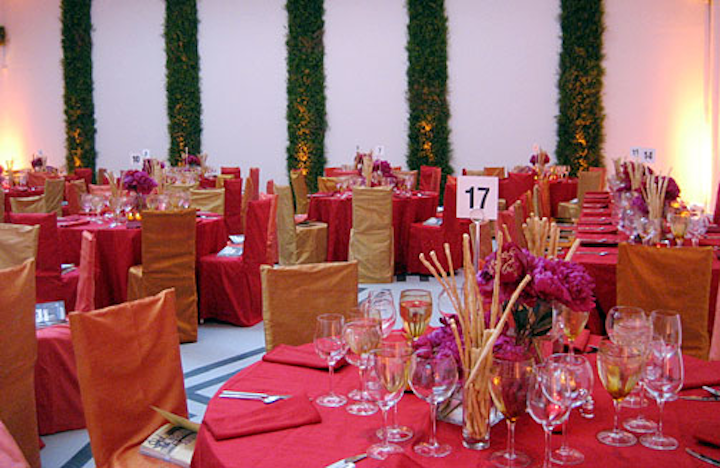 Photo: BizBash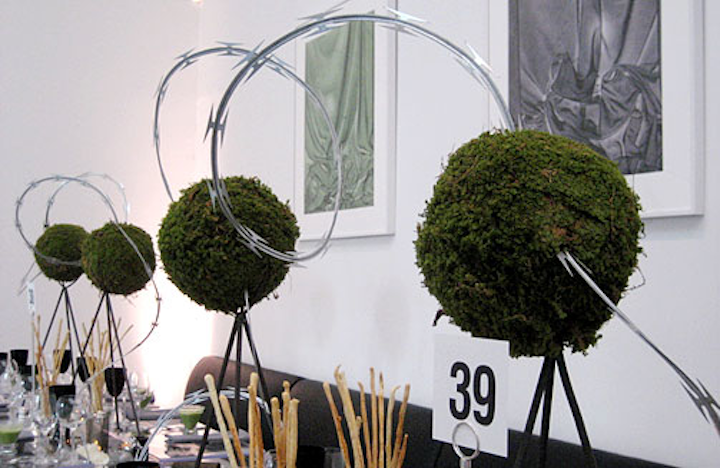 Photo: BizBash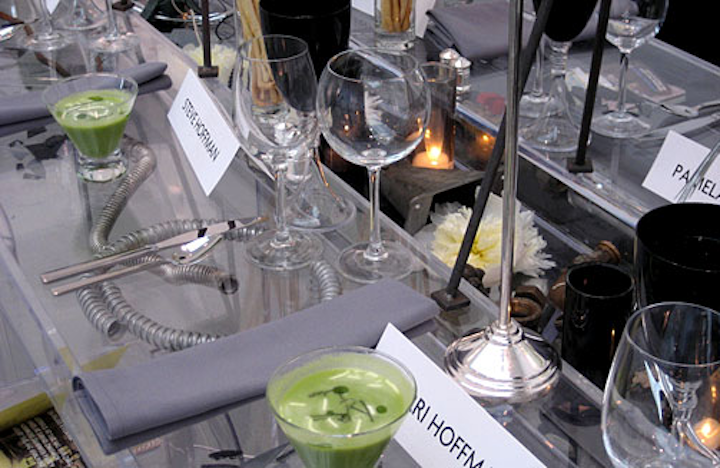 Photo: BizBash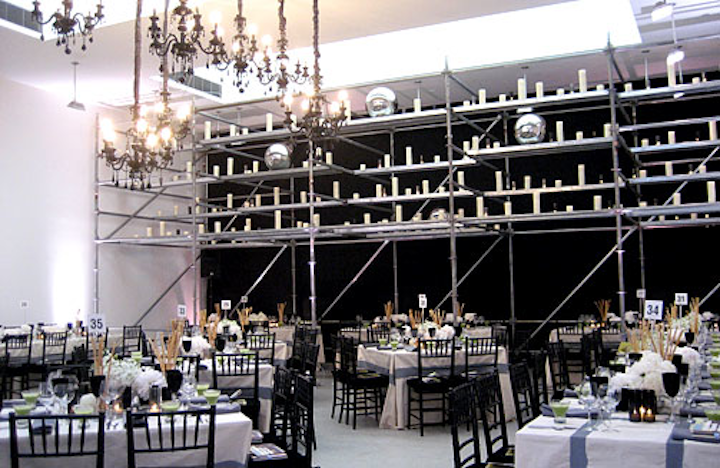 Photo: BizBash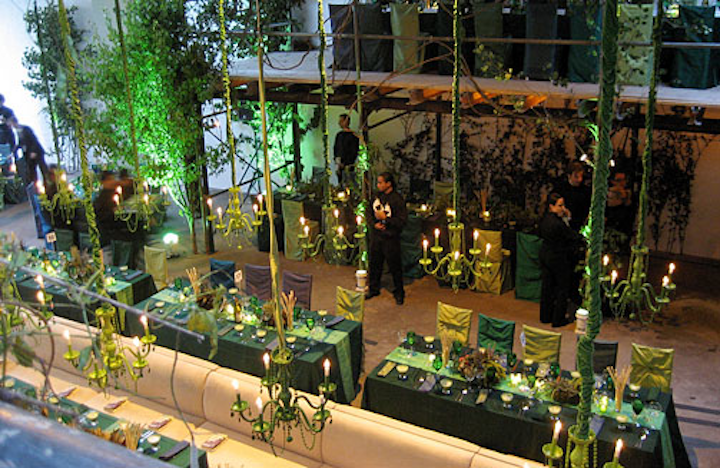 Photo: BizBash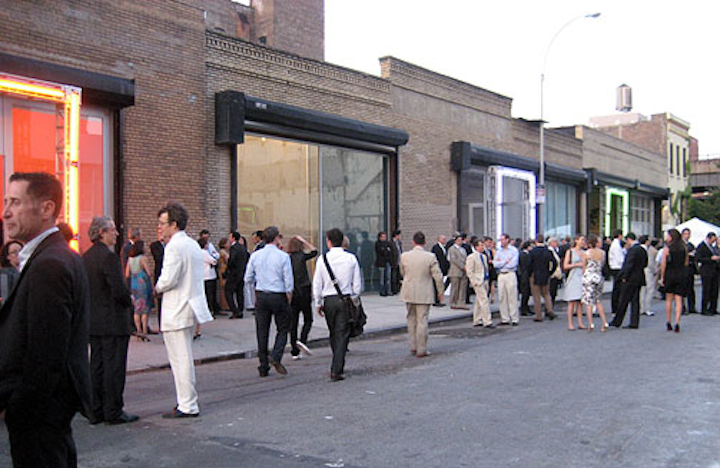 Photo: BizBash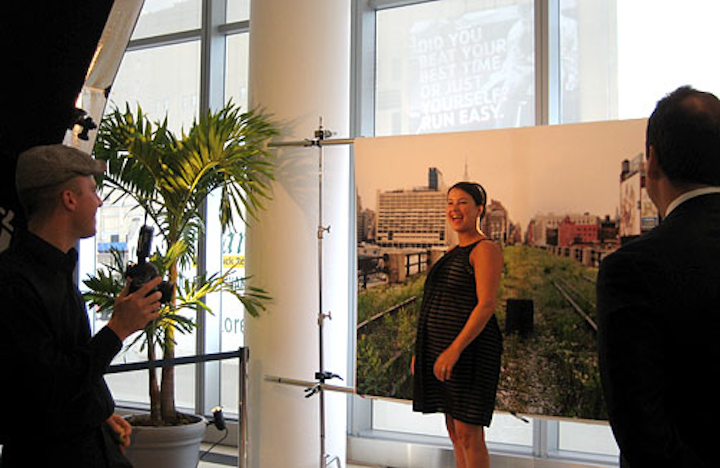 Photo: BizBash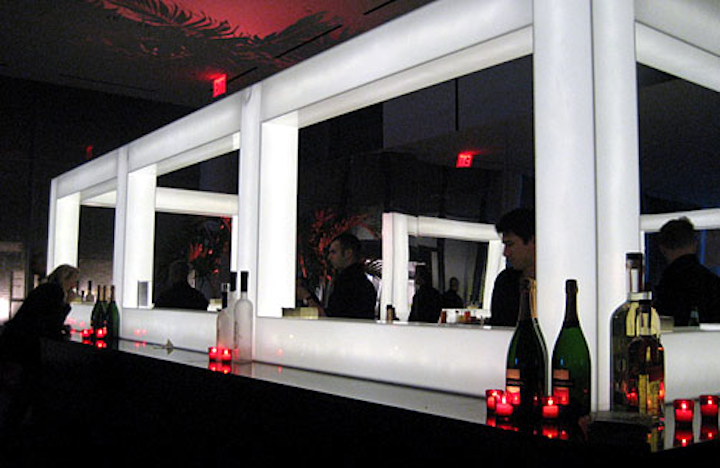 Photo: BizBash
Featured Venues/Suppliers: