Malibu Rum Launches Latest With Packed Ne-Yo Concert
March 23, 2012
To debut its latest flavor, Malibu Rum did what most spirit companies do for a launch and threw a lively, late-night bash with plenty of drinks on tap. What distinguished the Wednesday-night shindig for Malibu Red from others was the involvement of R&B singer-songwriter Ne-Yo, who partnered with the Pernod Ricard-owned brand to produce the new rum, tequila, and coconut liqueur blend, and, as the product's chief creative officer, had a hand in creating some of the marketing content.
Overseen by Ann Fryer, the director of national event marketing for Pernod Ricard U.S.A., with additional production from Legacy Marketing Partners, the event crowded the Liberty Theater with more than 500 guests, a red and silver color scheme, and, of course, Ne-Yo, who performed on stage.
Much of the decorative elements for the launch drew from the design of the bottle for Malibu Red, with a circular motif repeated in the disc-shaped backdrop for the bars, installation on the stage, projection screen, and gobo patterns cast on the walls. Lighting washed the space in a red hue, while illuminated highboys provided brighter spots of light for guests to gather around. Dressed in red outfits and fedoras, staffers provided additional nods to the brand's imaging and echoed Ne-Yo's personal style.
Entertainment also played into the theme. To represent the two main components of the new spirit—the "fiery" tequila and the "smooth" coconut rum—the organizers dressed female models in one of two costumes and placed them at the entrance to the venue. A white bodysuit with silver accents was designed to embody the coconut, while a red version decorated with a glitter flame epitomized the tequila. To open the night's performance, the models joined burlesque dancers on stage, while stilt-walkers clad in silver leotards roamed the audience.
Malibu's partnership with Ne-Yo extends beyond the launch; the rum brand will hit the road as the sponsor of the singer's upcoming concert tour.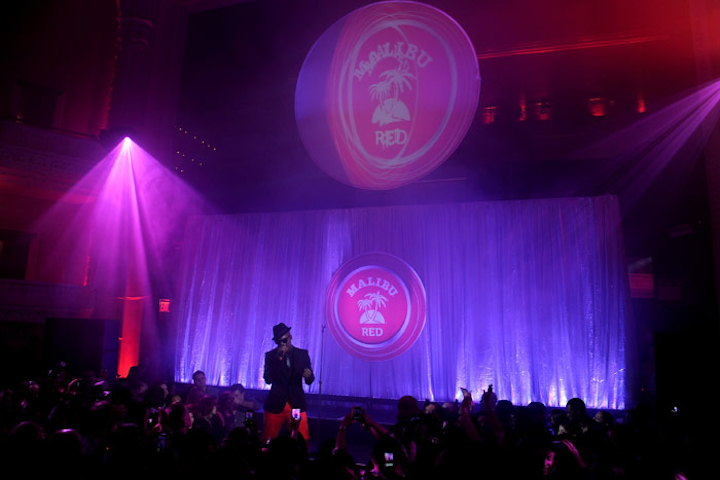 Photo: Simon Russell/WireImage for Malibu Red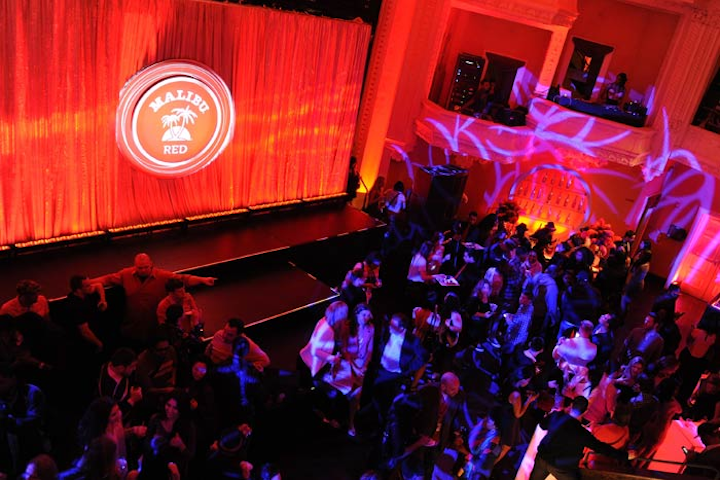 Photo: Simon Russell/WireImage for Malibu Red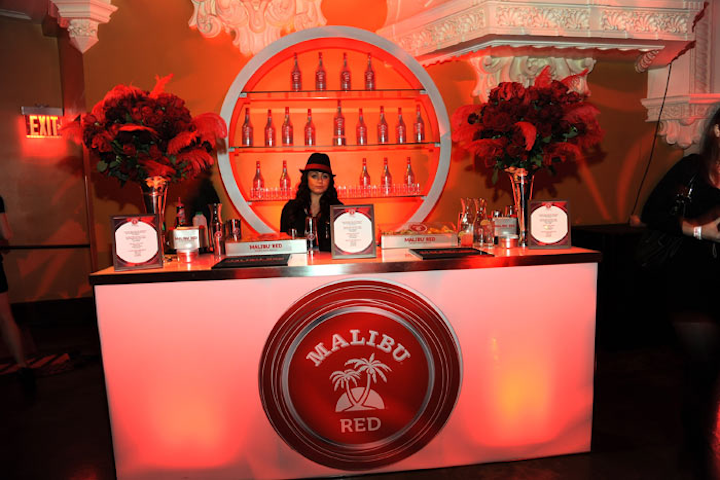 Photo: Simon Russell/WireImage for Malibu Red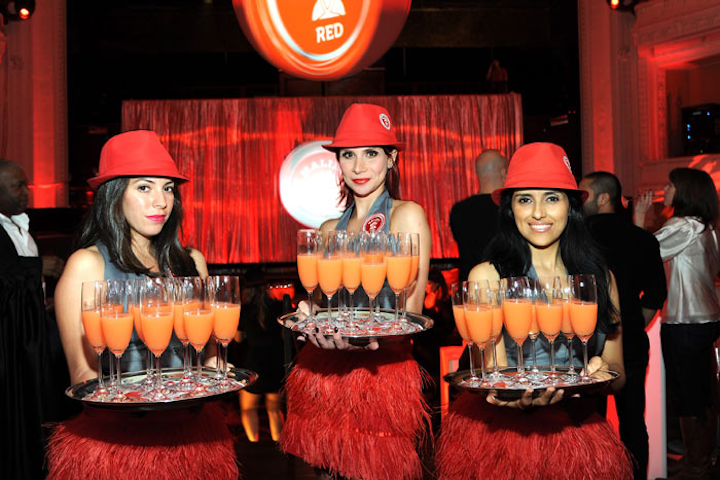 Photo: Simon Russell/WireImage for Malibu Red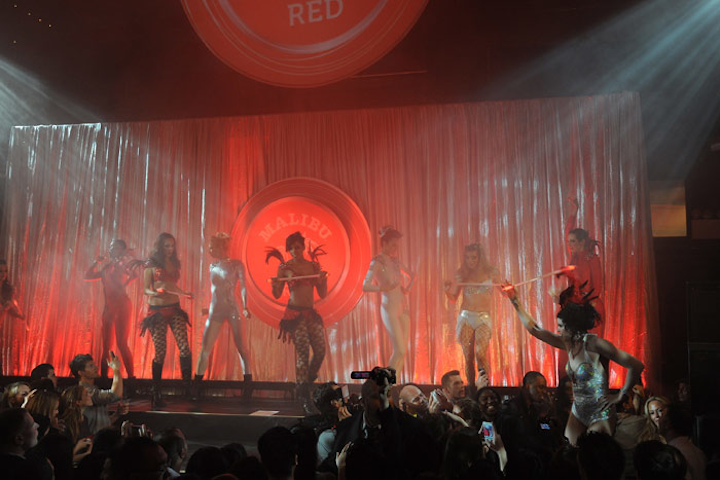 Photo: Simon Russell/WireImage for Malibu Red
Featured Venues/Suppliers: