Cartoon Network Puts Voice-Over Actors, Sound Effects Artist, and Orchestra Onstage at Upfront
April 3, 2012
On Wednesday, March 28, Cartoon Network hosted its upfront and, much like a typical television presentation, trotted out the stars of its current series for the gathered media buyers and executives. However, as the recognizable faces of the Turner Broadcasting-owned property are animated characters, not live people, the brand flaunted a different kind of talent at the Roseland Ballroom. That meant bringing voice-over actors, foley artists, and the Orchestra of St. Luke's to the stage to showcase a behind-the-scenes look at how cartoon shows are made.
The unconventional program had the artists speaking, making sound effects, and performing live for the audience, while the corresponding cartoons played on a screen overhead. For the planning team at Event Resources and video producers MB Productions, such a stunt required a rather complicated synchronization of live audio with recorded video content. To blend the two, the crew, which was housed in the venue's mezzanine, brought in Dataton's Watchout servers and employed embedded 7.1 audio, enabling them to better program the content.
MB Productions utilized high-definition projectors to give the screen a more dramatic presence on stage, and looked to seamlessly merge the 17- by 28-foot projection surface with the scenic material framing it.
The show allowed Cartoon Network to place a bigger emphasis on what it does best, while also crafting a striking setting in which to mark its 20th year and boast about ratings performance. "For 20 years, Cartoon Network has cultivated truly original voices from a diverse array of artists and producers, making us the great alternative to everything else out there," said Cartoon Network's chief content officer, Rob Sorcher, at the event. Sorcher, along with Stuart Snyder, president and chief operating officer of Turner Broadcasting's animation, young adults, and kids media division, pointed to a 28 percent increase with kids in prime-time viewing, the brand's best first quarter yet.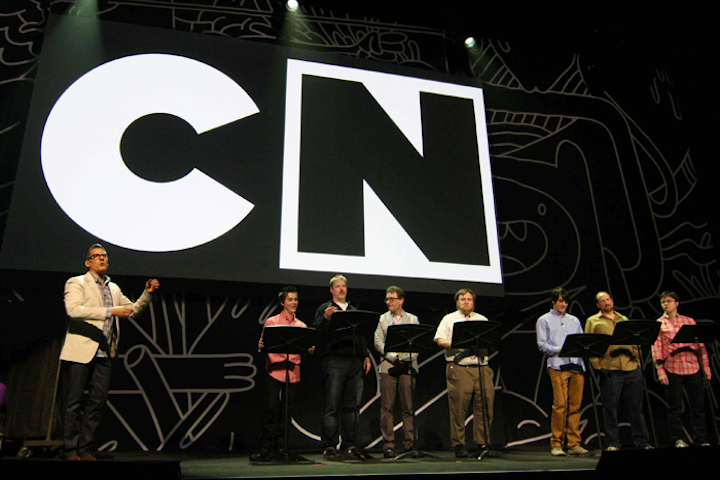 Photo: Brian Brooks/MB Productions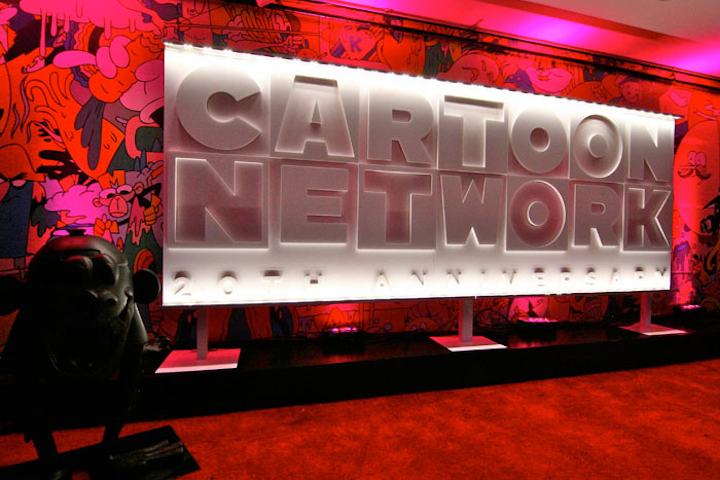 Photo: Courtesy of MB Productions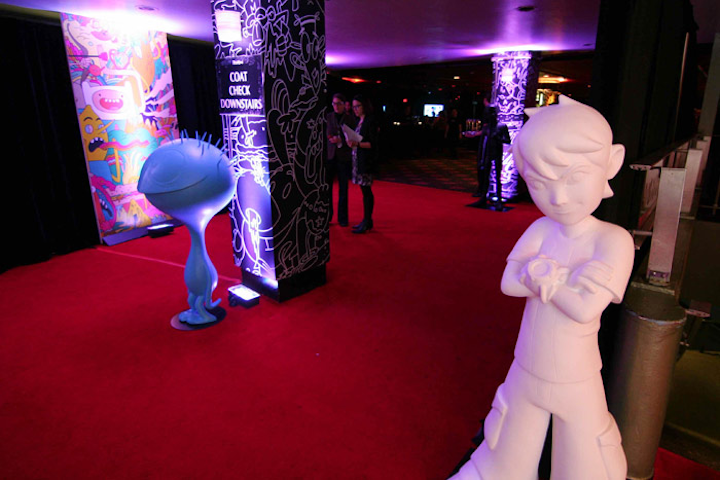 Photo: Courtesy of MB Productions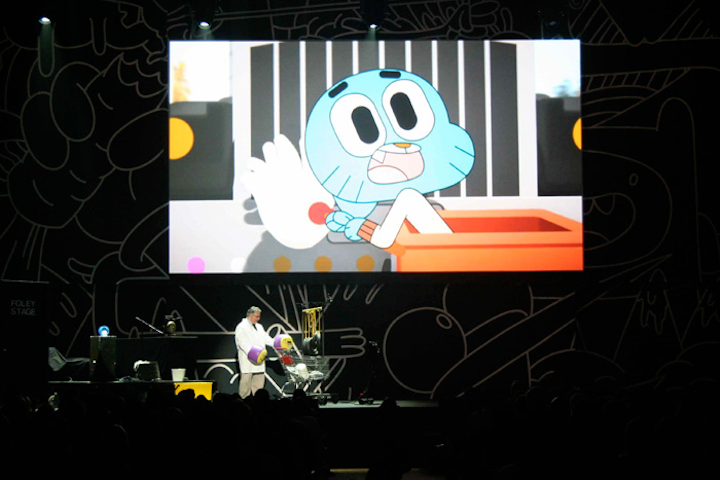 Photo: Courtesy of MB Productions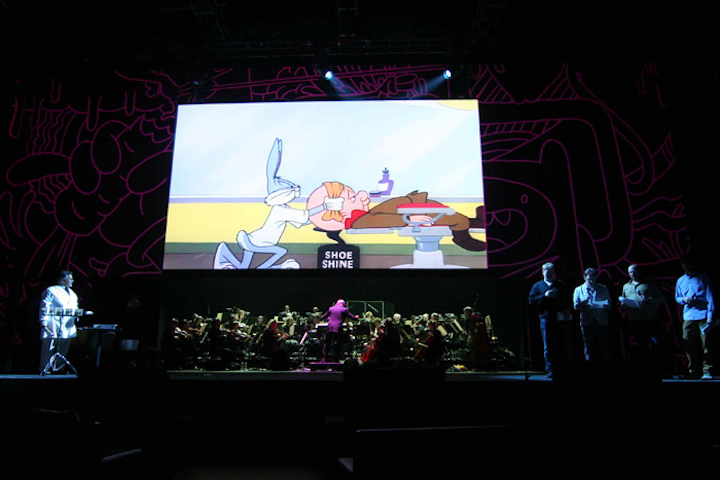 Photo: Courtesy of MB Productions
Featured Venues/Suppliers: