Steal These Unique Catering & Decor Ideas for Summer Events
Skincare brand La Roche-Posay's street promotion offered a few interesting takes on warm-weather food and decorations.
July 1, 2013
On June 21 and 22, skincare brand La Roche-Posay brought a sunny beach vibe to New York's Madison Square Park to celebrate the beginning of summer and remind consumers about the need to practice safe-sun behavior. Designed to underscore the L'Oréal-owned company's SOS-Save Our Skin campaign, now in its fourth year, the street promotion aimed to raise awareness about sun protection and skin-cancer prevention, plus promote the brand's Anthelios line of sun-care products.
The Parasols of Protection event kicked off on Friday morning with a press presentation, where guests were seated under a colorful installation of branded umbrellas suspended in the air. An on-brand stationary breakfast spread from Scoozi Events included organic French yogurt served in sunscreen tubes, fresh-fruit flower kebabs, and breakfast tea sandwiches shaped like umbrellas.
At 11 a.m., the space opened to visitors, who could speak to experts from La Roche-Posay and drugstore chain Duane Reade about sun safety and opt to have their skin checked by a board-certified dermatologist inside a tented area. Over the course of the two-day event, more than 342 skin checks were performed. In addition to a pop-up shop where people could purchase Anthelios products, guests could also interact with a motion-sensitive digital wall that allowed them to "dig" through a virtual sandbox to find tubes of sunscreen. Finding four within 30 seconds unlocked special prizes like product coupons and samples.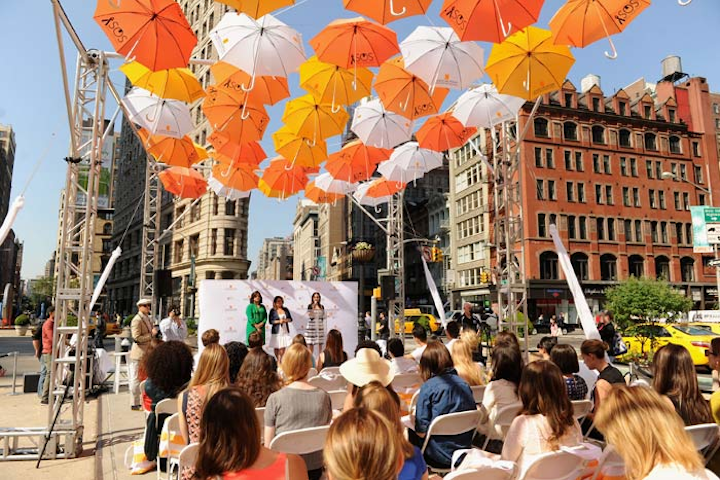 Photo: Courtesy of La Roche-Posay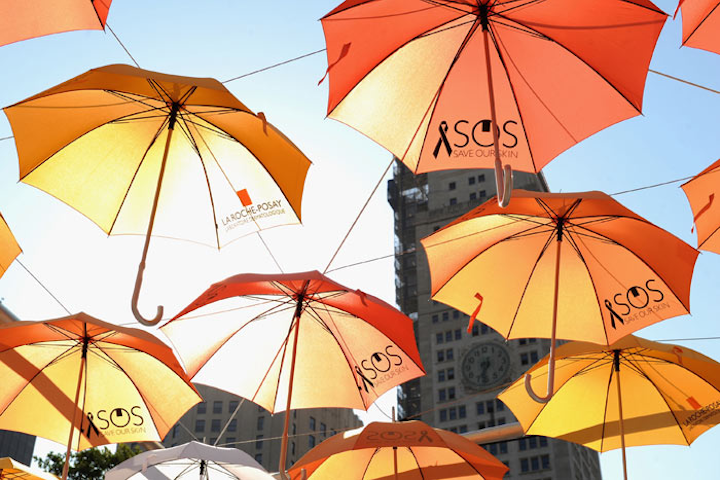 Photo: Courtesy of La Roche-Posay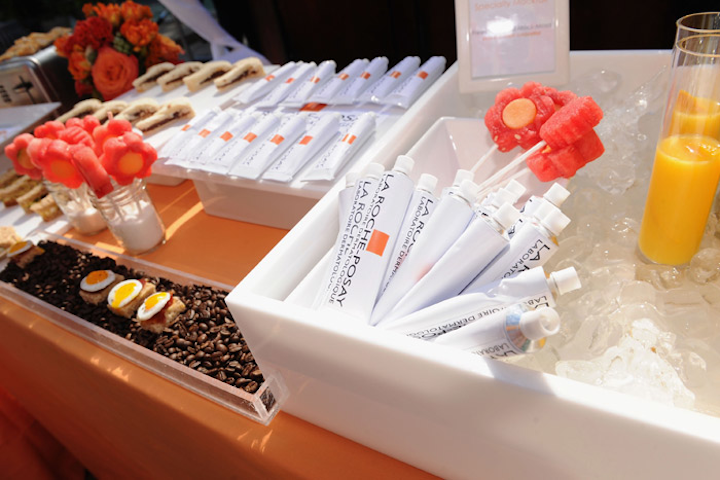 Photo: Courtesy of La Roche-Posay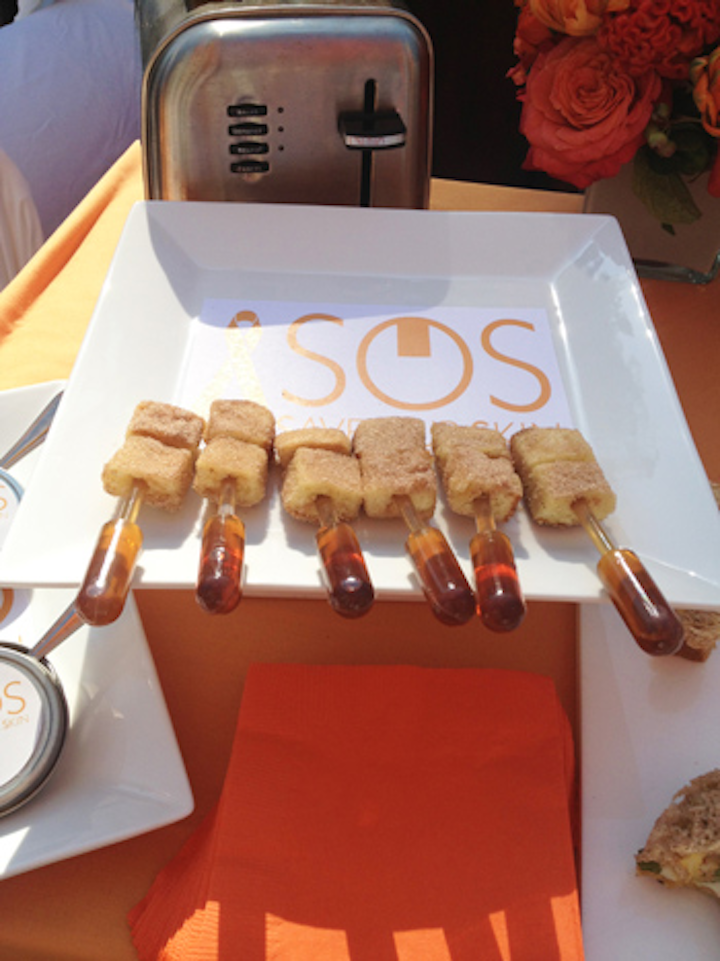 Photo: Lauren Matthews/BizBash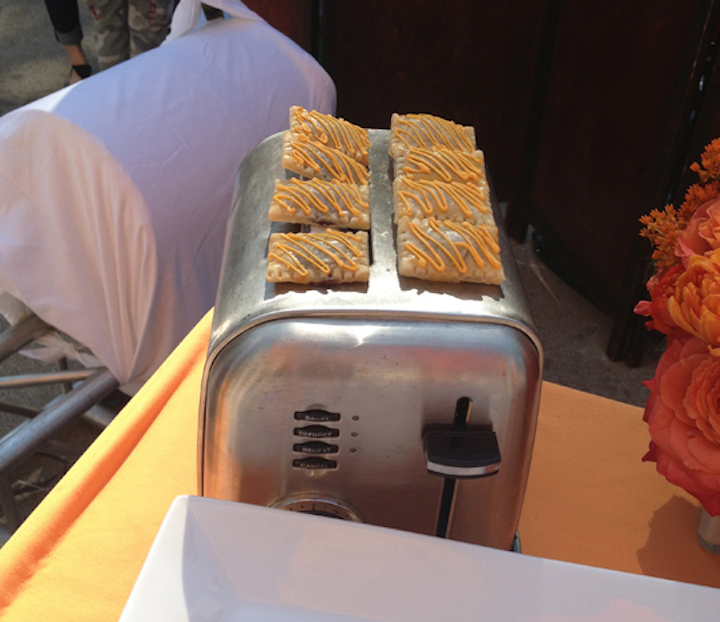 Photo: Lauren Matthews/BizBash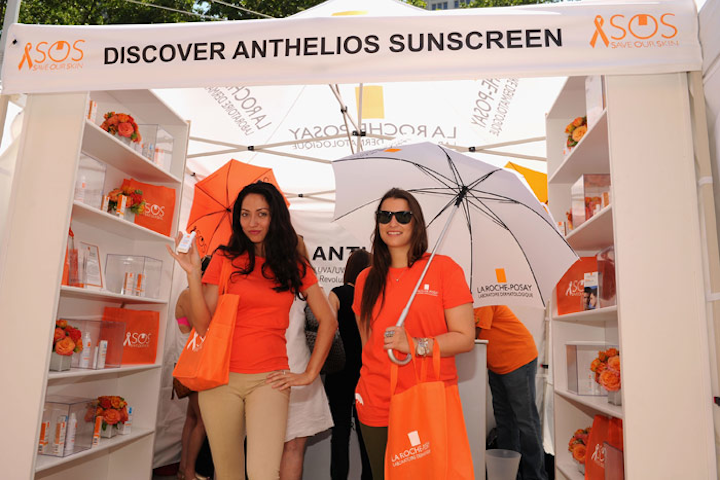 Photo: Courtesy of La Roche-Posay
Featured Venues/Suppliers: