'American Horror Story' Gets Freaky With Theatrical Premiere
The network premiered its new program American Horror Story: Freak Show with a dramatic screening and party in Los Angeles.
November 5, 2014
It may have been October, but this freaky event had little to do with Halloween. To premiere its new show American Horror Story: Freak Show, FX hosted an event in Los Angeles with plenty of tricks and treats up its sleeve.
The network's goal for the October 5 event at the Ebell was to create a conversation-starting program that would serve two purposes. First, to reach fans and thank them for being such great supporters of the show. Secondly, to showcase content to media influencers who could help build excitement leading up to the show's premiere.
To do this, FX partnered with Truffl, a company that specializes in curating personalized and intimate experiences in unique spaces. FX vice president of integrated promotions Kenya Hardaway, director of integrated promotions Ramy Gorkowski, and manager of integrated promotions Kristina Effron headed up the project.

The night included a screening of the premiere episode, plus freak show and carnival-style entertainment and performances, including members of Cirque Berzerk and talent from the show's marketing campaign. Woflgang Puck catered the thematic multicourse dining experience at long, dramatic red-clothed tables facing each other. And the Aaron Durr Band provided the evening's live musical performance.
For a memorable and branded gift, each guest left with a classic View-Master that included three reels of gallery and key art.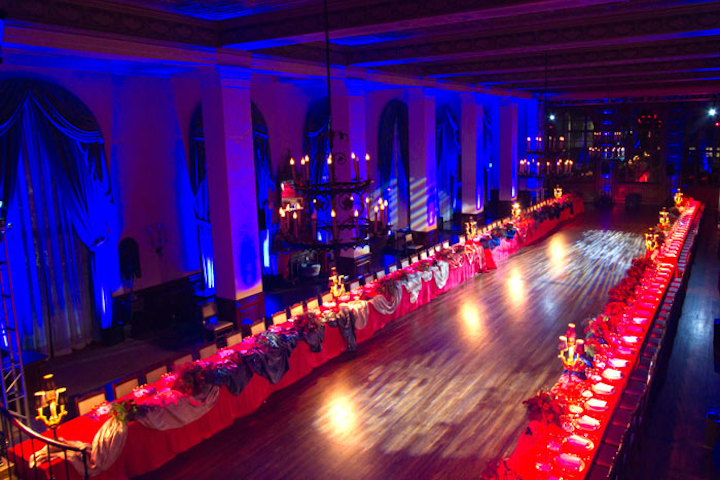 Photo: Michel Pinto Photography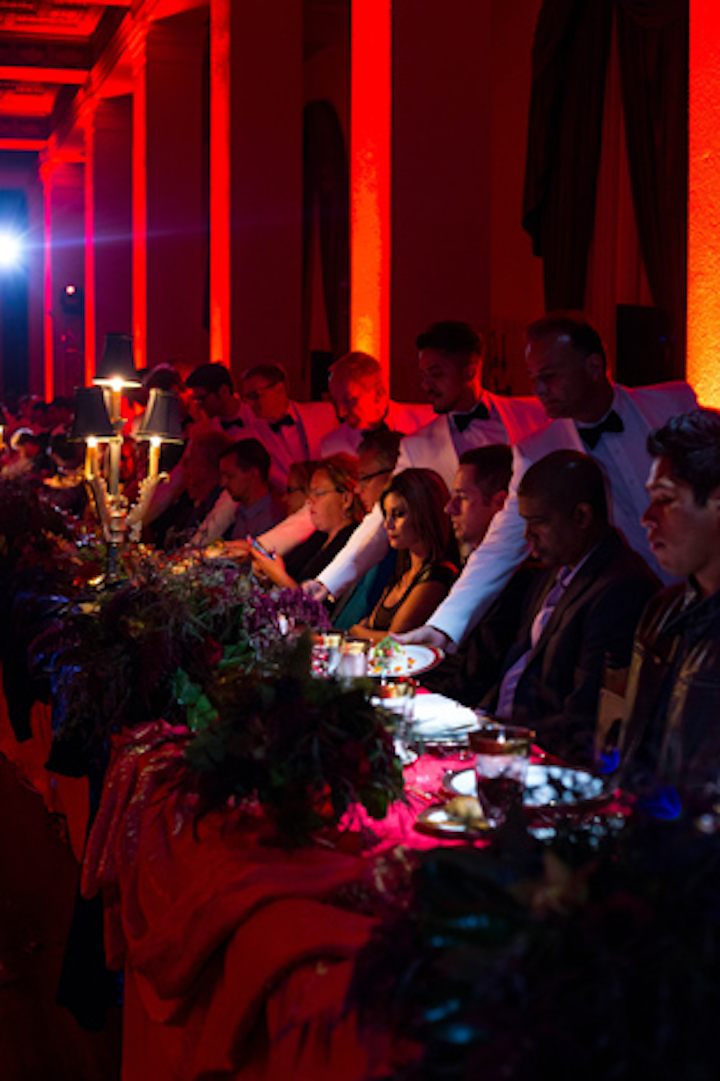 Photo: Michel Pinto Photography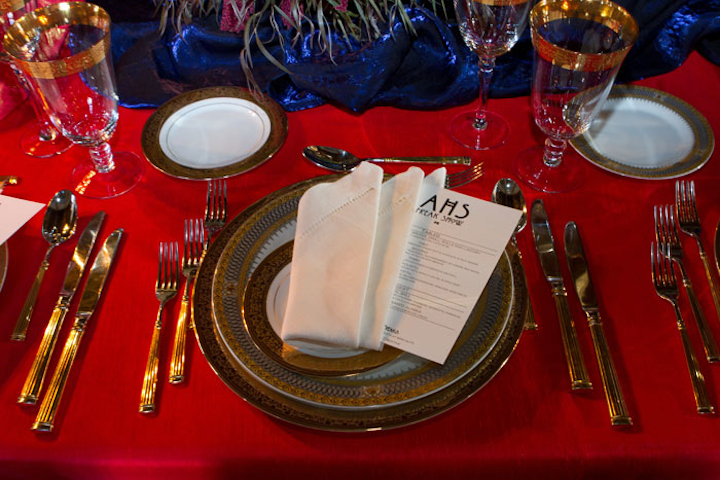 Photo: Michel Pinto Photography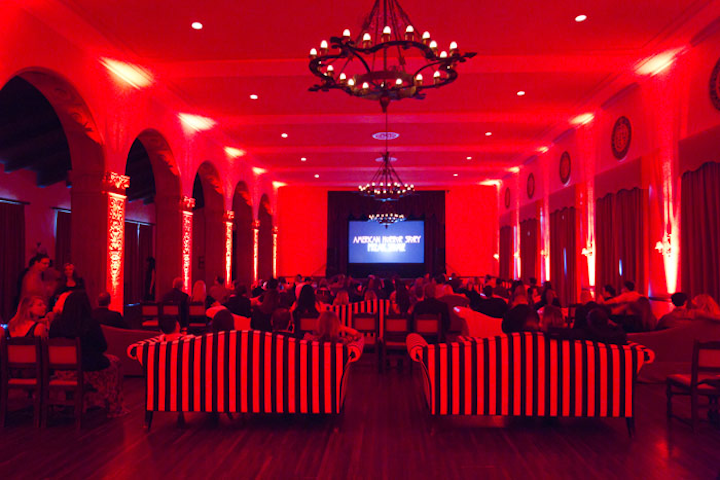 Photo: Michel Pinto Photography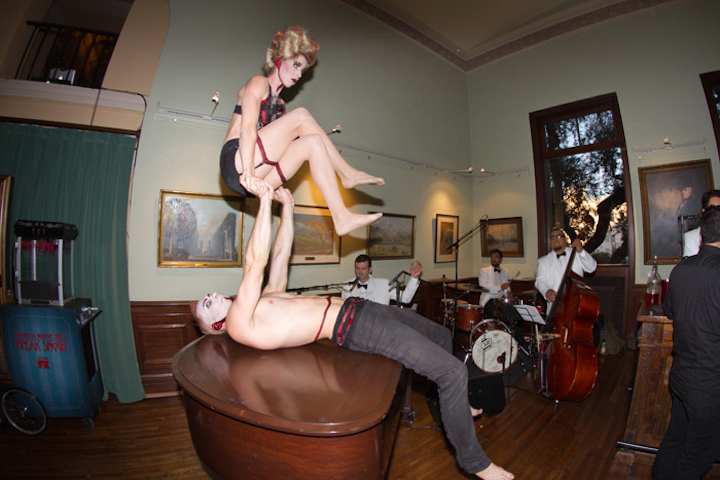 Photo: Michel Pinto Photography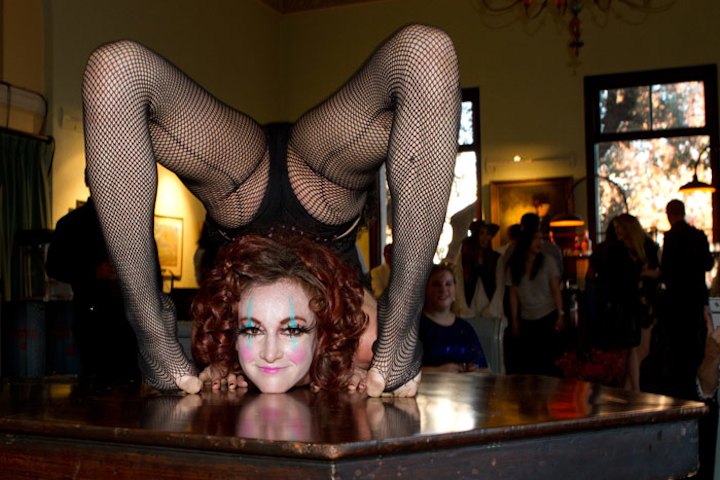 Photo: Michel Pinto Photography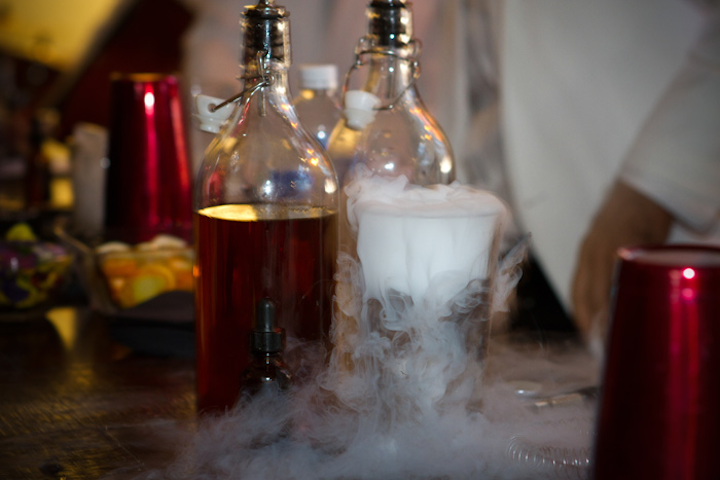 Photo:  Michel Pinto Photography
Featured Venues/Suppliers: