FX Hosted a Truly Terrifying Overnight Experience for 'American Horror Story: 1984'
To promote the new series, FX Networks brought a small group of influencers and super fans to a remote campground filled with 1980s details—and shadowy killers.
October 3, 2019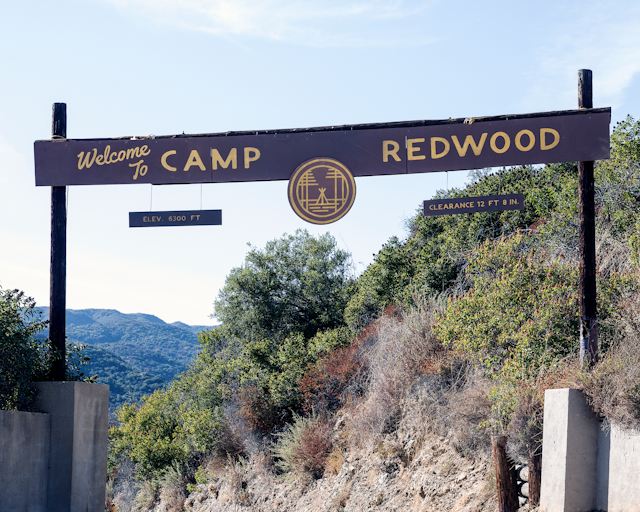 FX and Industria Creative turned a 110-acre property deep in the Santa Monica Mountains into "Camp Redwood," a recreation of the spooky setting of American Horror Story: 1984.Photo: Courtesy of Industria CreativeLOS ANGELES—The American Horror Story anthology is no stranger to out-of-the-box premieres and promotions, from a conversation-starting freak show to a "blood waterfall" to eerie live performance art. But on Friday the 13th, FX Networks hosted what was possibly its most terrifying—and ambitious—event yet: an overnight experience at a 110-acre campground deep in the Santa Monica Mountains.
The September event was designed to promote American Horror Story: 1984, the series' new season that premiered on September 18. "We always take our inspiration from the show and lean into the elements that we believe will hook our audience and drive them to tune in," explained Kenya Hardaway Green, senior vice president of integrated promotions for FX Networks. "As soon as we understood the setting for the ninth installment—an '80s summer camp—we knew we had to explore that environment. So we created Camp Redwood and transported our guests back to 1984 with a fully immersive overnight experience."
FX worked with longtime collaborators Industria Creative to transform the entire property into an immersive theatrical experience, where improv actors depicted counselors, a groundskeeper, a nurse, and other camp staples—plus, of course, wayward hikers covered in blood and a few creepy murderers. The actors were cast to portray select archetypes from the slasher genre, noted Hardaway Green. 
A select group of influencers, V.I.P.s, and sweepstakes winners attended the overnight experience. "While the idea and scale were big, we recognized that in order to do this well, we needed to create a very intimate group experience," said Hardaway Green. "The goal was to stay true to the classic slasher format, where a small group of people are stalked and slowly begin to disappear. We knew we couldn't go into this with a large group of people and successfully pull it off."
The daylong event started off simple: jazzercise, arts and crafts, 1980s tunes. But things quickly took an American Horror Story-appropriate turn when a bloodied hiker emerged from the woods. Throughout the rest of the day and night, guests were tormented with a camp-wide blackout, a chainsaw-wielding killer, and other scary twists and turns.
Attendees were encouraged to capture and share the experience. "We invited a carefully curated list of influencers and super fans and encouraged them to drive conversations and generate content," said Hardaway Green. "They shared their personal Camp Redwood experience with their own audiences—which effectively expanded the reach of this event beyond those in attendance."
Scroll down for a walkthrough of the guests' creepy overnight experience.
VENDORS
Catering: Love Catering
Design, Event Management, Production: Industria Creative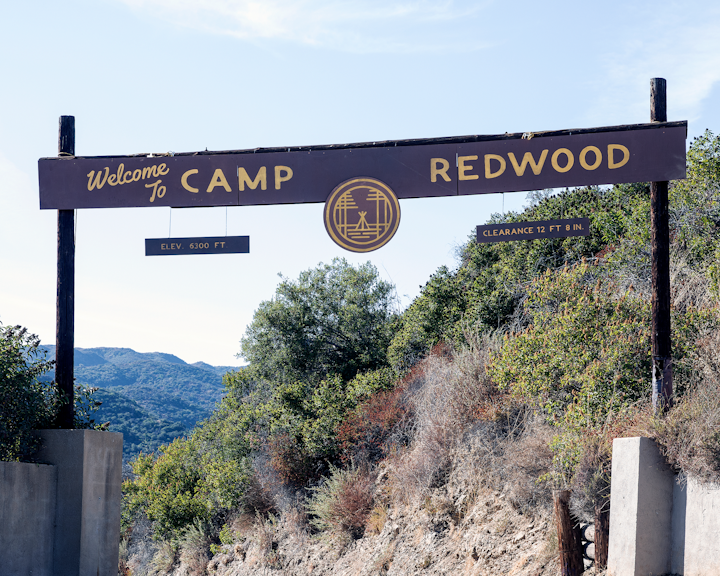 Photo: Courtesy of Industria Creative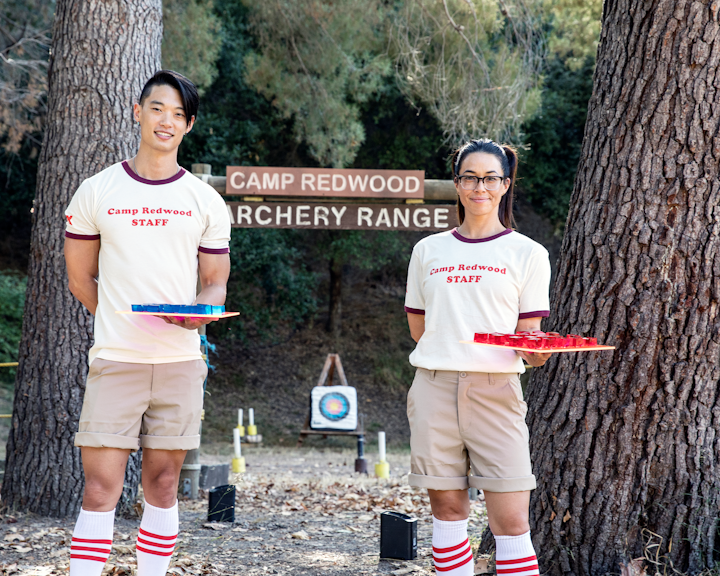 Photo: Courtesy of Industria Creative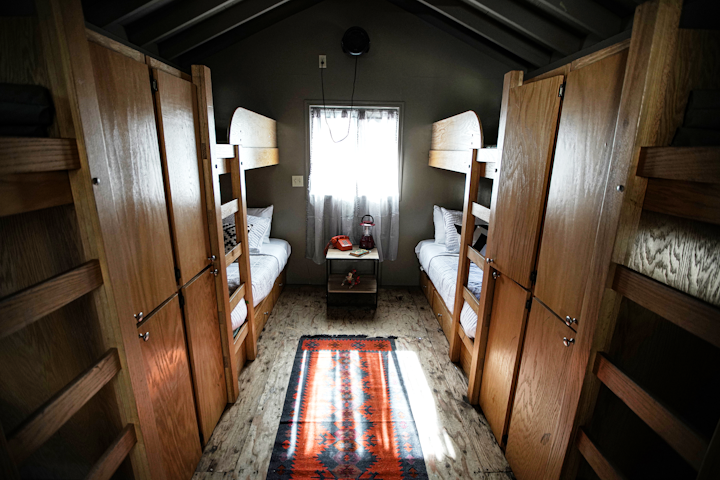 Photo: Courtesy of Industria Creative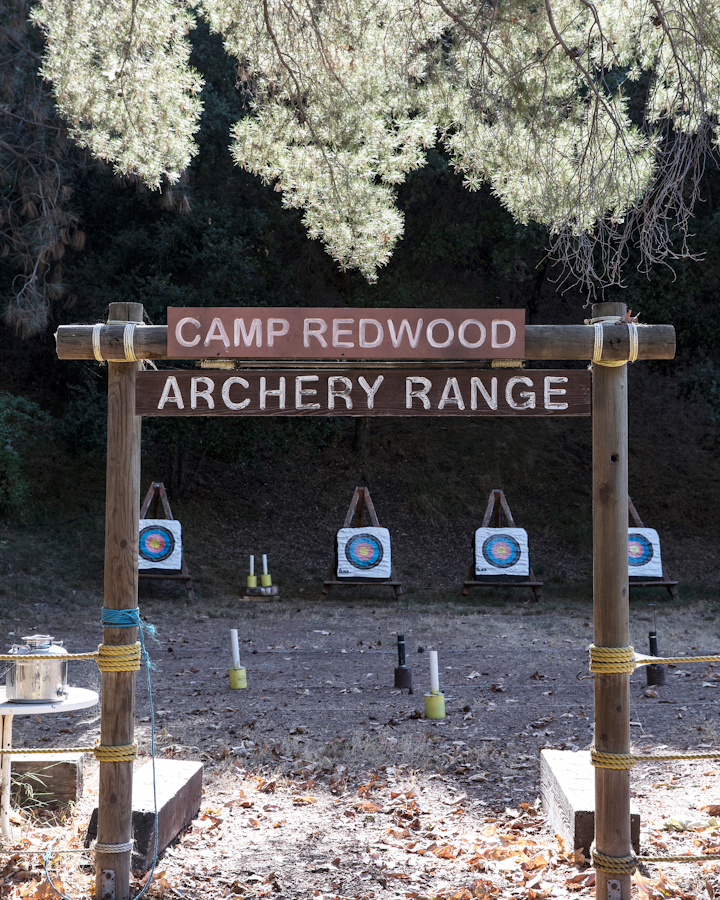 Photo: Courtesy of Industria Creative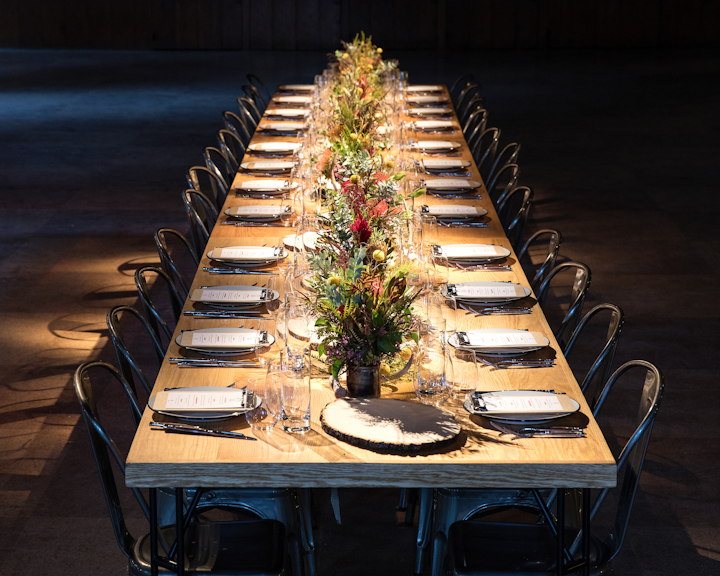 Photo: Courtesy of Industria Creative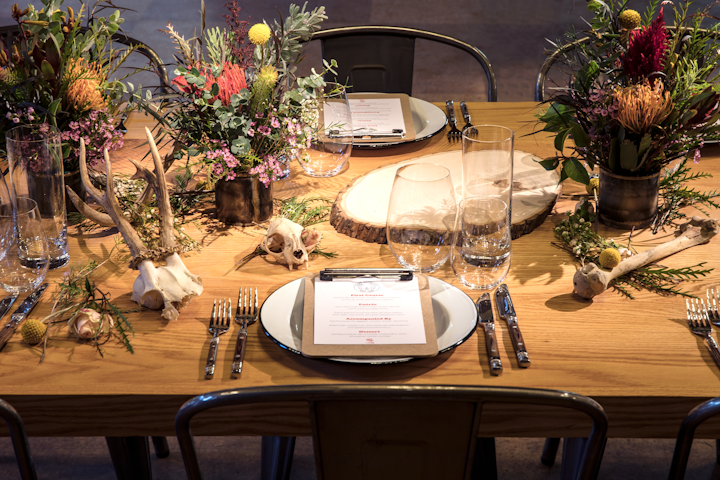 Photo: Courtesy of Industria Creative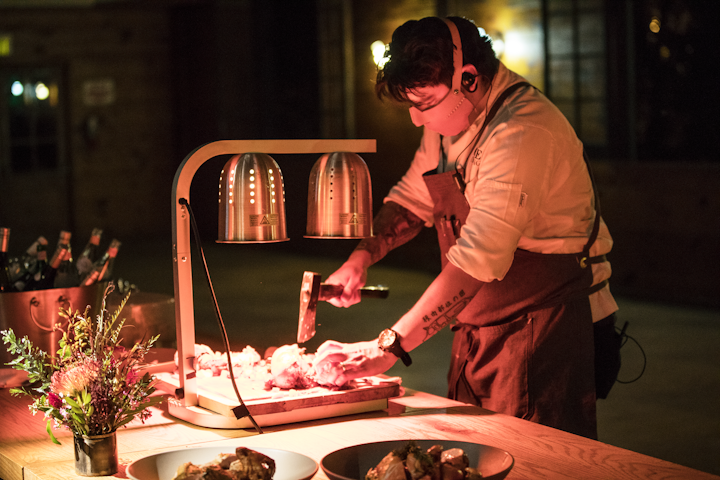 Photo: Courtesy of Industria Creative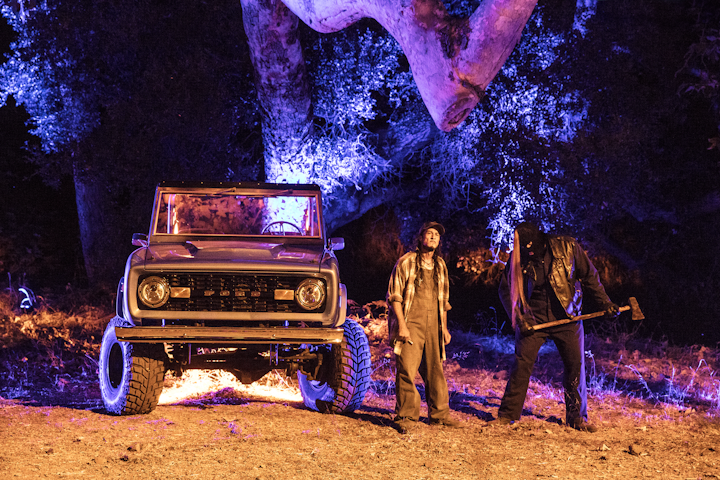 Photo: Courtesy of Industria Creative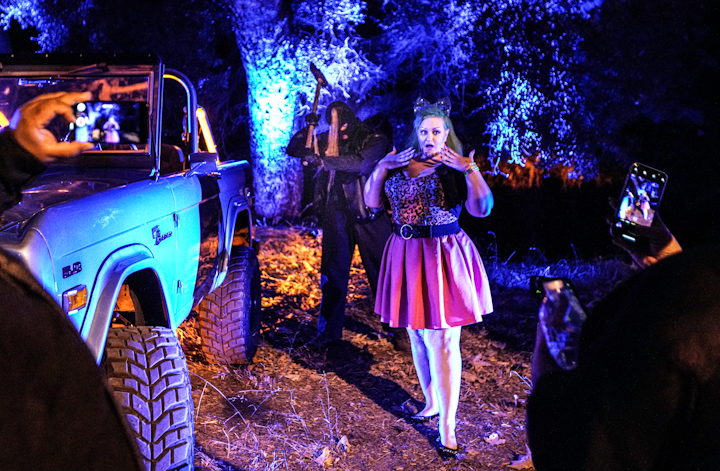 Photo: Courtesy of Industria Creative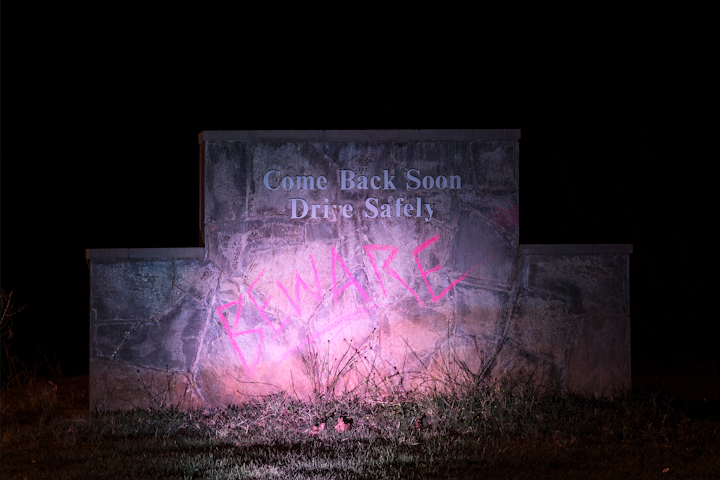 Photo: Courtesy of Industria Creative