Crowdfunding Festival Shows Value of Face-to-Face Interaction
The six-day One Spark event saw a 20 percent increase in attendance and a 75 percent jump in contributions to creator projects.
April 16, 2015
More than 320,000 people packed the streets of downtown Jacksonville, Florida, April 7 to 12 for One Spark, which bills itself as the world's largest crowdfunding festival. Attendees were there to check out and contribute to projects from more than 530 creators looking for funding for their work in the categories of art, education, health and science, music, social good, and technology. Now in its third year, the event has grown dramatically in size and scope, taking over more than 20 blocks and 71 venues and providing more than $450,000 in funding.
"The element of doing it in person is you get real-time market validation," said Brent Fine, One Spark's director of events. "You can talk to somebody and say, for example, 'I have this green product and I think it's the best thing in the world. And I'm trying to make money to get it produced.' But you may have face-to-face interaction with 1,000 people who say, 'I love it but I would like it to be blue.' On Kickstarter or another platform you may not get that."
New this year, organizers created a One Spark crowdfunding platform online, allowing creators to launch their campaigns at the festival and then keep them open until May 8. By the close of the festival, the online contributions totaled more than $93,000, a 75 percent increase compared to 2014, and more than 220 projects remained open for contributions. 
The festival also offered $350,000 in guaranteed funding for projects, with $150,000 of that distributed to creators based on the proportion of votes they received via the event's app and at kiosks on site. The remaining money was distributed to the winners in each of the six categories and also to creators selected by a panel of judges. Participants seeking angel investment or venture capital to scale their businesses could also request private meetings at the festival with investors who pledged $3.5 million to One Spark creators, up from $3.25 million in 2014.
For the first time, the festival began with a one-day Speaker Summit, with nearly a dozen speakers and a keynote address from former General Electric C.E.O. Jack Welch and his wife, Suzy, an author and business journalist. Organizers invited attendees to submit questions to the moderator in real time on Twitter using the #onespark hashtag.
Along with ongoing pitches from creators throughout each day of the event, the festival also offered One Spark After Dark with a variety of musical acts performing for four nights.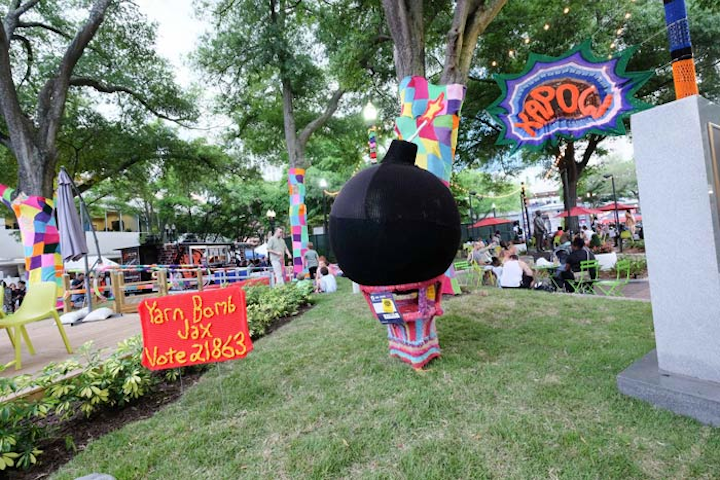 Photo: Dennis Ho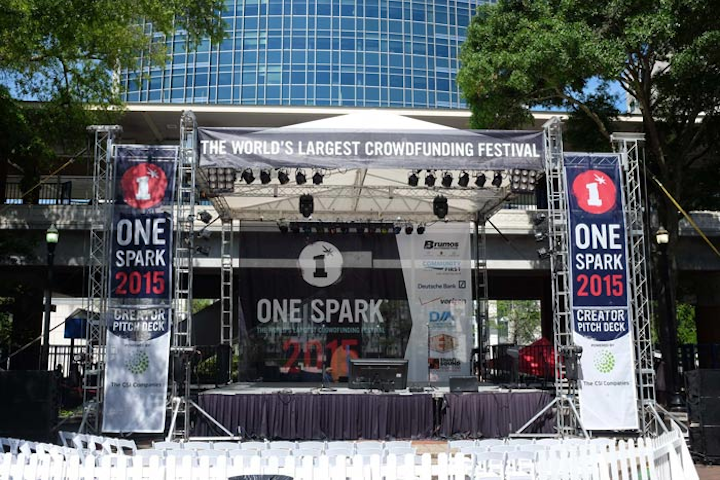 Photo: Dennis Ho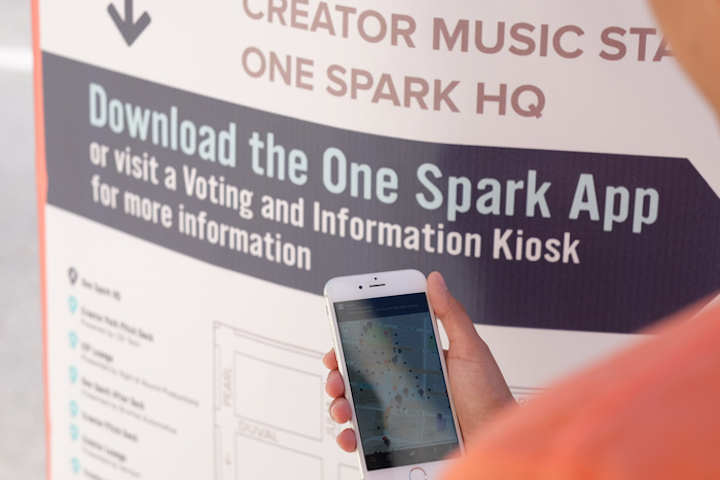 Photo: Dennis Ho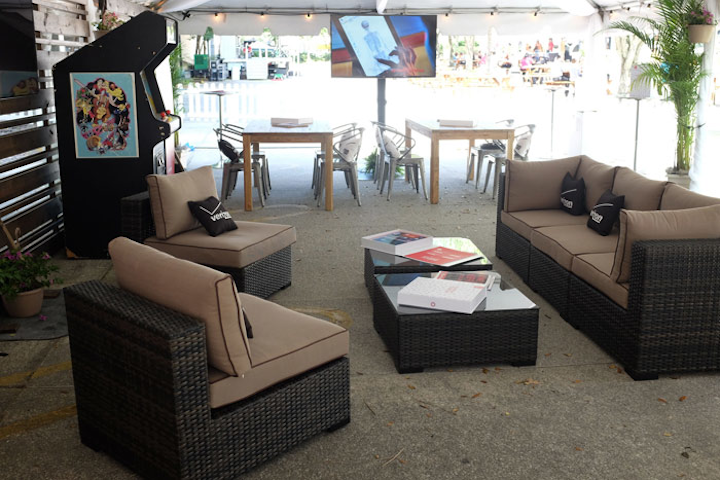 Photo: Dennis Ho
Photo: Dennis Ho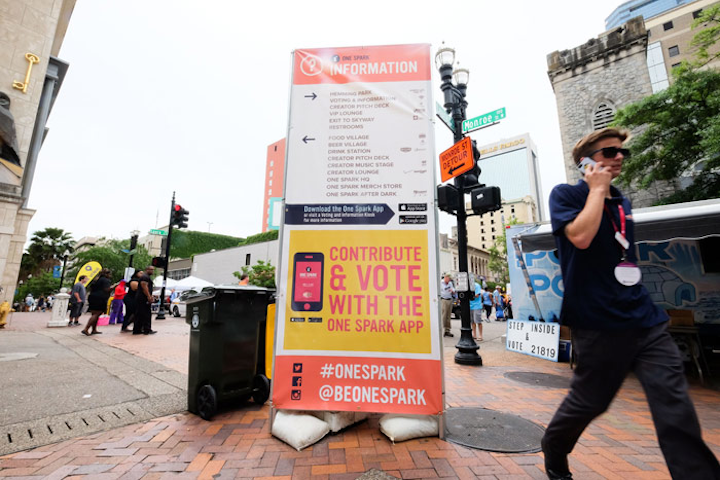 Photo: Dennis Ho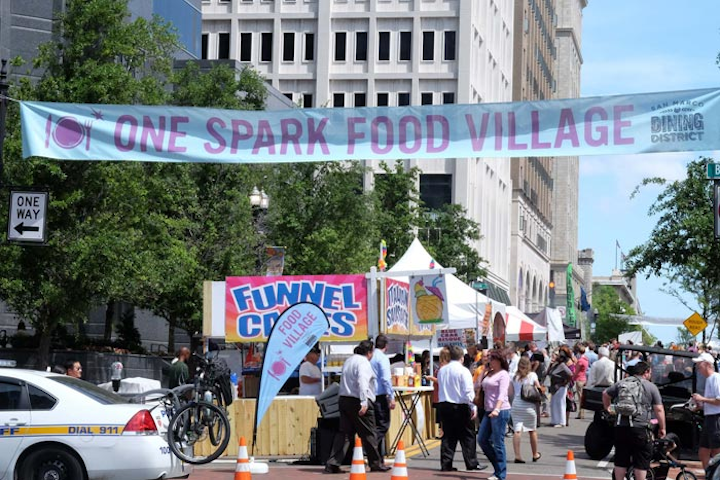 Photo: Dennis Ho
Photo: Dennis Ho
Featured Venues/Suppliers: