How AOL Built Physical Experiences Around Mobile Messaging
The company's follow-up to its Programmatic Upfront put mobile in the spotlight with several digitally driven experiences for clients.
October 22, 2015
While AOL has held its Programmatic Upfront during Advertising Week for the past two years, the company decided to change things up this year and show how big of a competitor it's become in terms of mobilizing data. To set itself apart in the the week's conversation, the company hosted its first-ever Future Front, which featured new, immersive experiences to engage attendees.
The event, which was produced by Barkley Kalpak Agency and attended by 1,300 people, kicked off ad industry's annual gathering on September 28 at Pier 36/Basketball City. Broken into a reception, presentation, and after-party, the Future Front featured speakers including AOL C.E.O. Tim Armstrong, Huffington Post editor in chief Arianna Huffington, pro snowboarder Shaun White, and rapper Snoop Dogg.
"The time was right to hold an event focused on data, creative, and programmatic advertising, rather than just the programmatic and code side of the business" said Stacy Lambatos, senior director of event marketing and strategy for AOL. "We had a lot to say about our vision of where the industry and our business is going."
The main focus of the Future Front was mobility, specifically how to mobilize data and content for the future. A quarter of the presentation focused on the launch of Go90, AOL's new mobile video platform that was created from the company's acquisition by Verizon earlier this year.
Lambatos said the AOL team strategically implemented several experiences into the event—which boasted the company's signature black and white color scheme—to make the physical experience as engaging as the main presentation. New installations this year included the Theatrical Immersion Tunnel and a three-story DJ booth. The tunnel, which accommodated 75 guests at a time, was constructed with three walls of LED screens that projected a variety of imagery, music, and voice-overs related to the mobile theme.
"In the past, the entrance experience involved lines, so we focused on making that a positive. We wanted to start off on a positive note and create something that had a lot of energy and helped tell our story," Lambatos said. "[The tunnel] set the tone of the messaging and focus of mobile and content. And it just showed our content and added a refreshing platform for our clients."
Lambatos also noted the DJ booth was a social experience that most clients hadn't seen before.
"Because Basketball City was such a massive venue, we wanted to make sure we could scale up or down and create individual moments," Lambatos said. "You didn't get the experience in the first five minutes, and you were always engaging at least one of your five senses."
The event ended with a performance by rock band Alabama Shakes, which could be viewed on the Go90 app.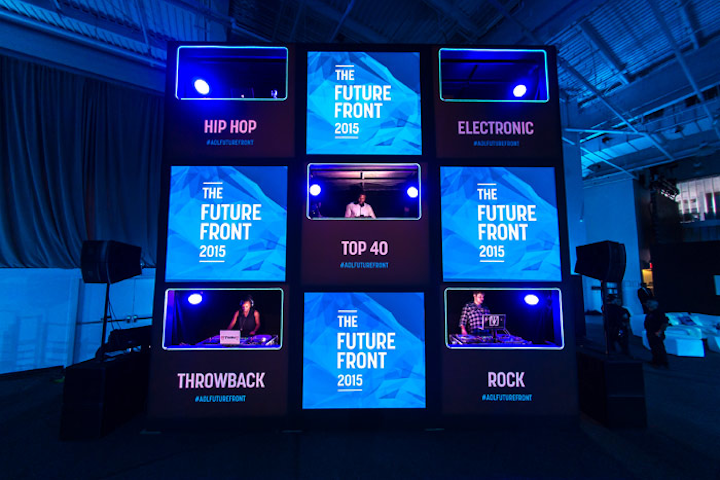 Photo: Pearcey Proper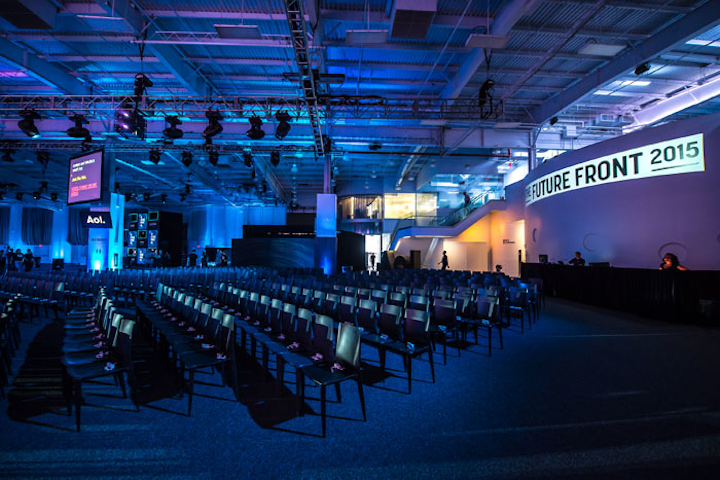 Photo: Pearcey Proper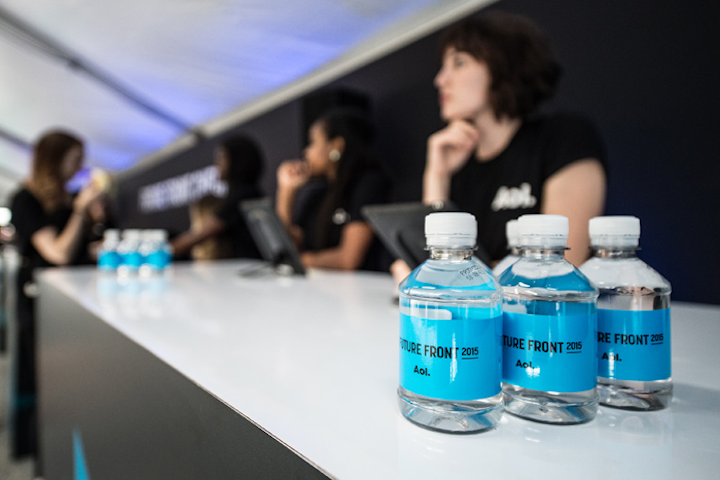 Photo: Pearcey Proper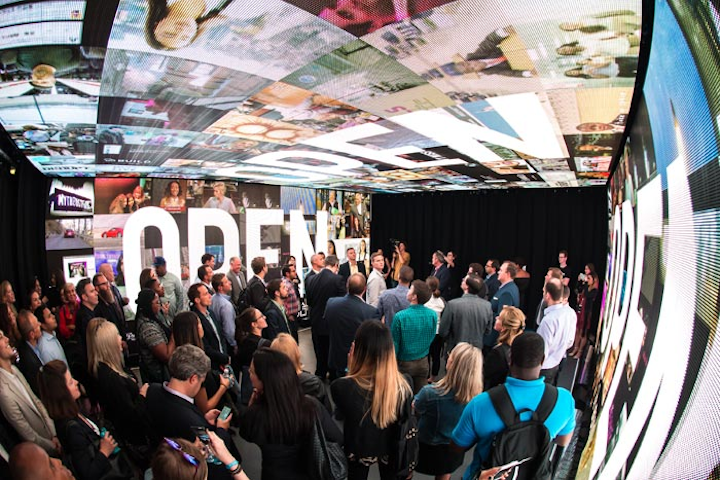 Photo: Pearcey Proper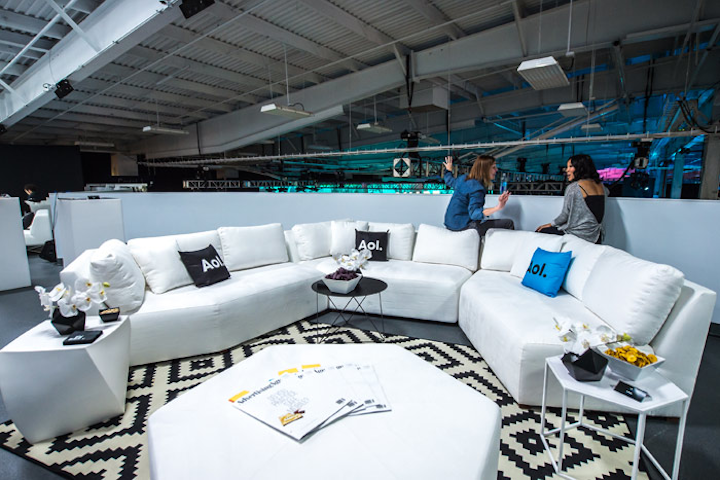 Photo: Pearcey Proper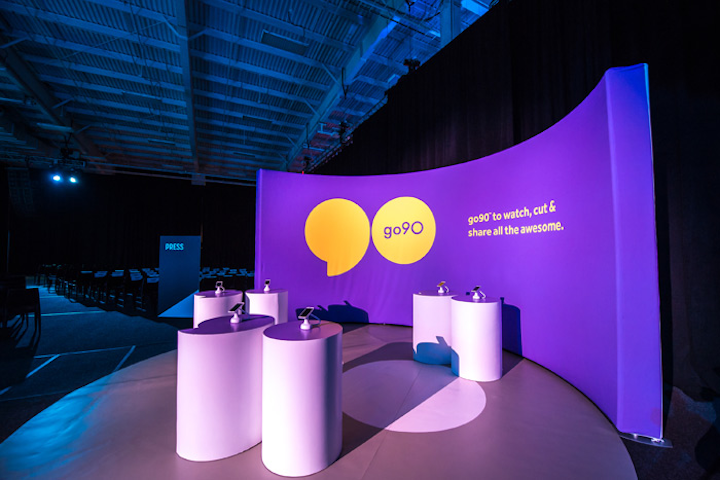 Photo: Pearcey Proper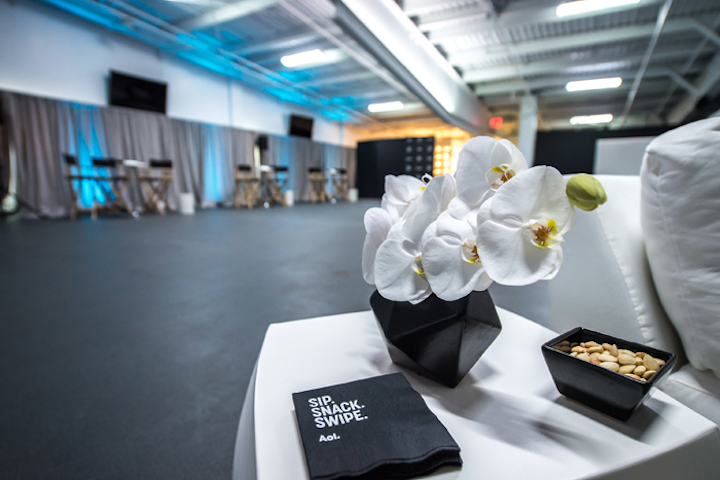 Photo: Pearcey Proper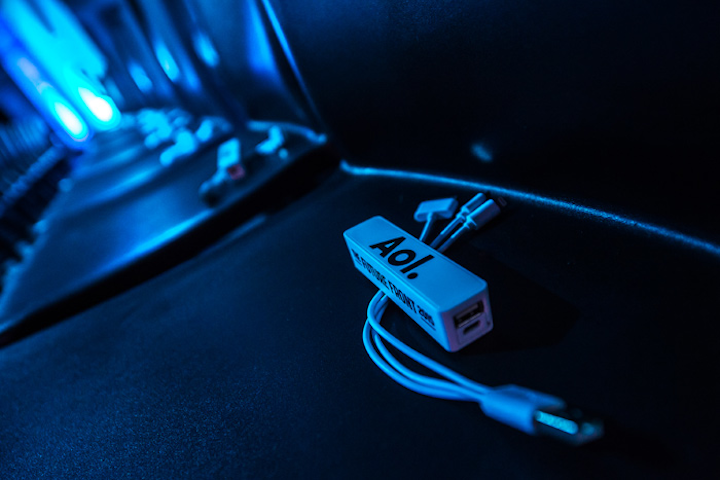 Photo: Pearcey Proper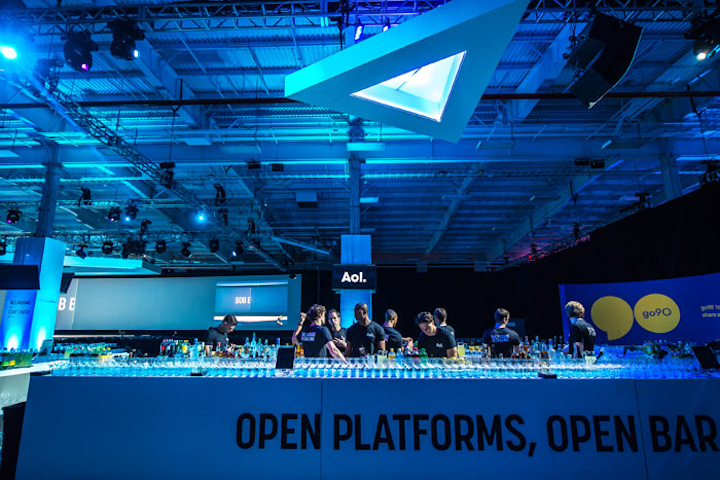 Photo: Pearcey Proper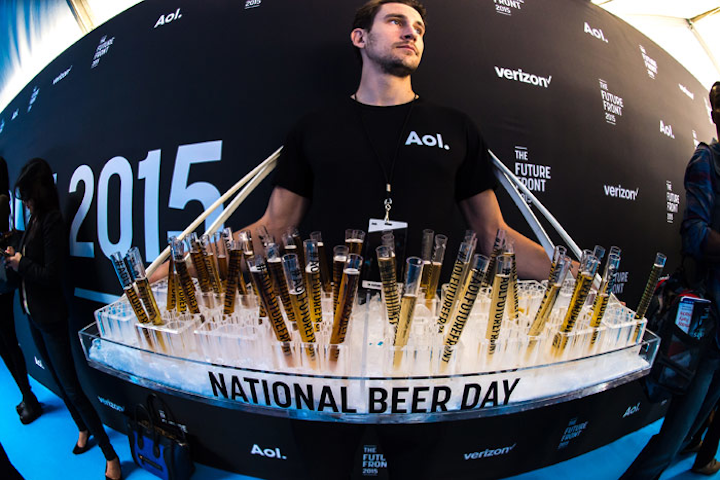 Photo: Pearcey Proper
Featured Venues/Suppliers: