DJ Irie Shares His Favorite Places
The official DJ of the Miami Heat shares where to hear live music, enjoy Sunday brunch, and find authentic Jamaican food.
December 6, 2017
Official DJ of the Miami Heat DJ Irie is an in-demand talent for corporate events and celebrity bashes as well as an entrepreneur. The world traveler has received accolades such as the Global Spin Awards' National Club DJ of the Year honors and Grey Goose's Rising Icon award, and he started the Irie Foundation to benefit at-risk youth. Born in St. Croix in the U.S. Virgin Islands, Irie also has lived in Jamaica and now calls Miami home.
To See Art and Culture
Not only does Chicago have really great street-culture festivals, but there's also the Art Institute of Chicago, which is the best museum experience I've ever had. It's huge; I visited on two separate occasions and still didn't get to see everything. I especially enjoyed the display of African art.
To Hear Live Music
I saw my very first concert ever at the Bayfront Park Amphitheater in downtown Miami, and it's been my favorite venue ever since. Amphitheaters in general make for a great concert experience, but what makes Bayfront Park so special is the spectacular Miami skyline backdrop.
To Unwind
The most relaxing spot for me is the Ritz-Carlton Reserve Dorado Beach in Puerto Rico. If paradise were to look for paradise, it would end up in Dorado Beach. The property exudes elegance inside and out.
Editor's note: The resort is currently closed through October 2018 as it recovers from damage from Hurricane Maria.
For a Meal That Transports Me to Jamaica
I've been to Jamaican restaurants all over the country—and there are some really great ones, especially in New York and Los Angeles—but nothing transports me back to Jamaica like Banana Hut in southwest Miami. I'm in the mood for some of their jerk chicken right now.
My Favorite Place to Spin
I especially enjoy something I call the "intimate big-room experience" that sums up my favorite place to perform, Jewel at Aria Resort & Casino. I'm a resident DJ there and I love that it's the perfect size that's not overwhelming, yet you really feel like you're a part of the party.
To Entertain Clients
I really enjoy entertaining clients at Soho House in Malibu. It's the perfect mix of ambiance, great food, and cocktails. The last time I was there, Stevie Wonder broke out into an impromptu performance.
To Get Inspired
I've met the most interesting people at the Battery in San Francisco. I had chance meetings at this members-only place with Elon Musk and one of the nation's top venture capitalists and entrepreneurs, Shervin Pishevar.
For Sunday Brunch
I spend a considerable amount of time in Las Vegas for work, and I'm always happy when I get to be there on a Sunday to indulge in brunch at Herringbone inside the Aria Resort & Casino. I never expected to find a brunch setting that I would consider warm and intimate in Las Vegas, of all places. Did I mention the mood-directing of the live DJ spinning the perfect tunes for a brunch? Yeah, they have that as well.
This story appeared in the Fall 2017 digital edition of BizBash.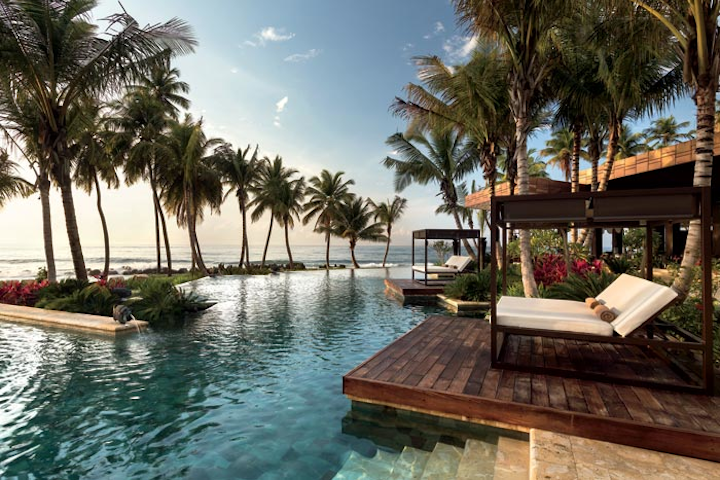 Photo: Courtesy of Ritz-Carlton Reserve Dorado Beach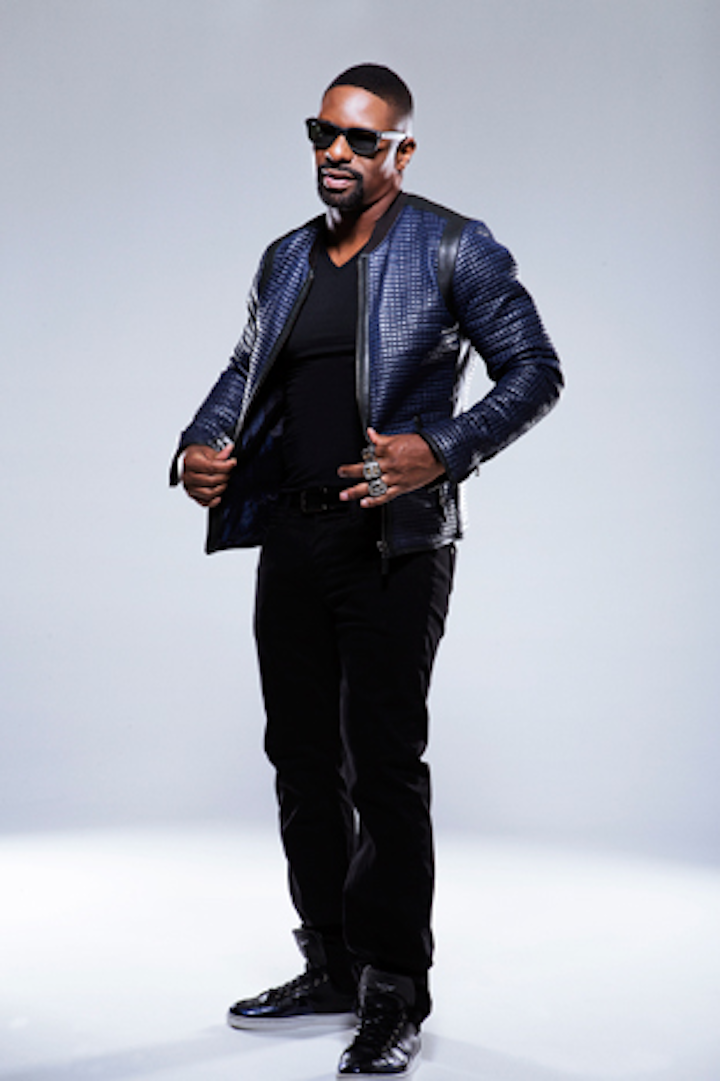 Photo: Courtesy of DJ Irie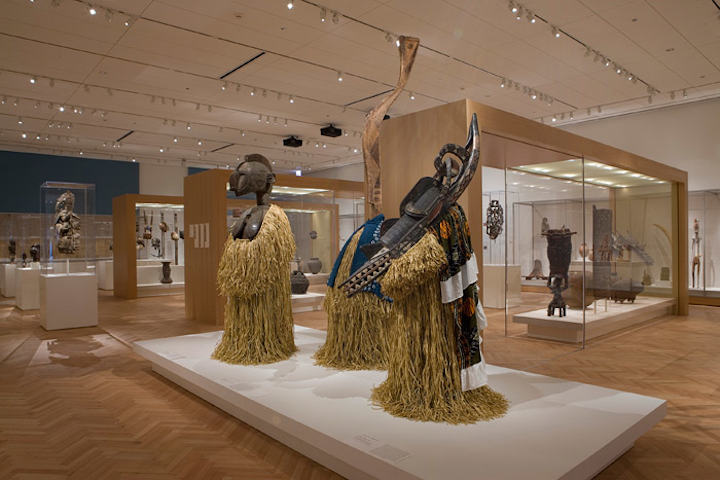 Photo: Courtesy of Art Institute of Chicago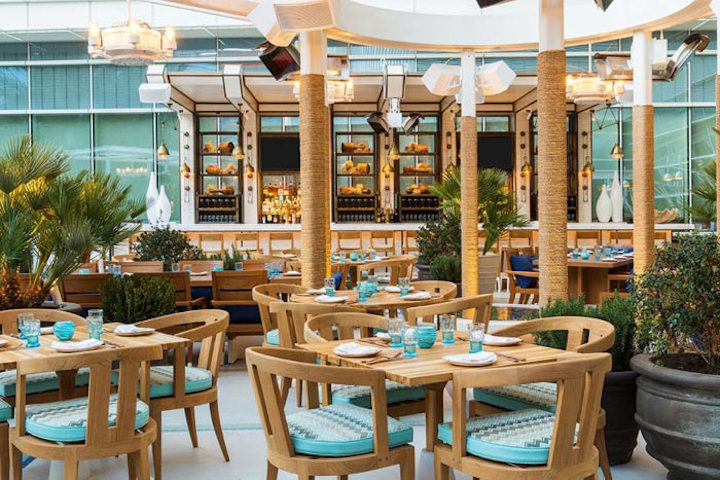 Photo: Anthony Mair
Photo: Courtesy of Jewel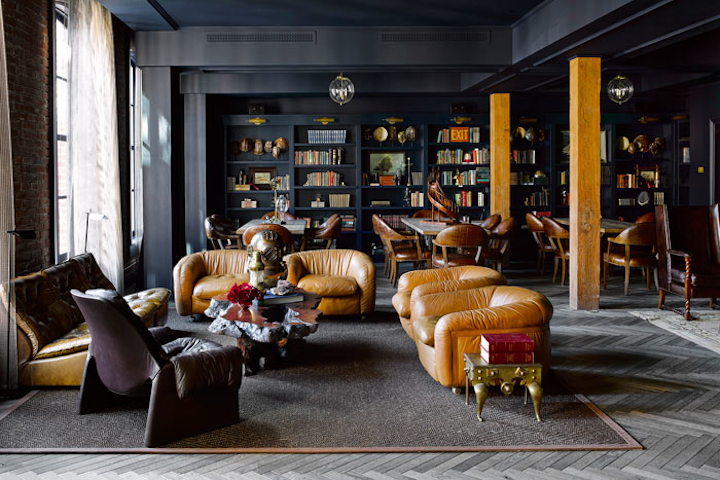 Photo: Courtesy of The Battery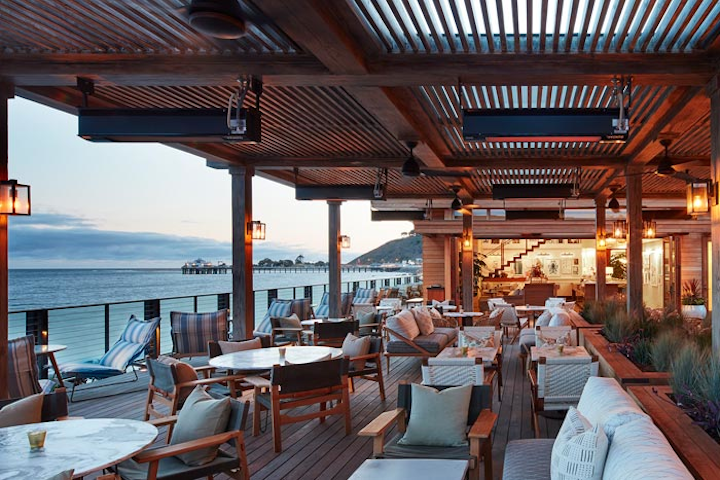 Photo: Dave Burk
Featured Venues/Suppliers: