Survey: Clients Think Planners Make More Money on Events Than They Actually Do
February 12, 2013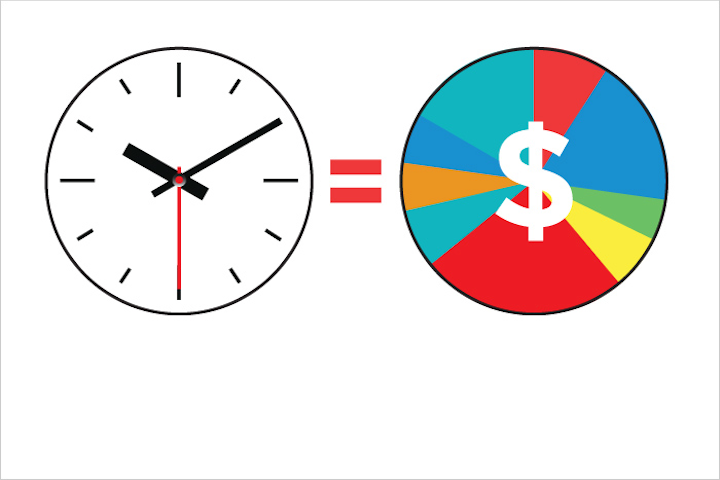 Illustration: Joey Bouchard/BizBash
The Event Leadership Institute today released "The 2013 Planner Pricing Report: How and How Much Planners Charge, and What Clients Want to Pay." The report provides detailed analysis of data collected in a survey of more than 300 event professionals conducted late in 2012, in partnership with BizBash and Meeting Professionals International.
The survey asked independent planners and event companies a wide range of pricing questions, including how much they charge on an hourly basis, how much they charge per event, their annual compensation, what pricing models they use, and why they think their clients hire them. Here are some of the takeaways:
1. The most popular pricing model used by planners, and preferred by clients, is a flat fee. 
2. The most common hourly rate charged by planners and paid by clients is in the $50 to $99 range.
3. The average planner earns $6,381 per event.
4. 43 percent of planners make $50,000 or less per year. 7 percent make more than $150,000.
5. For those planners who charge a percentage of the event budget, the most popular range is 11 to 15 percent, with 41 percent of planners using these rates.

In an interesting twist, E.L.I. asked similar questions to in-house planners (the end user clients of the independent planners) to gauge how much they think planners earn, why they hire planners, and other insights. The pricing report compares responses between the two sides. Some notable discrepancies:

1. Clients are much more eager to pay an hourly fee (with an index of 139) than planners realize (planner usage of hourly fees scored 100).
2. With minor exceptions, clients think planners make more money on an event than they actually do. For example, 21 percent of clients thought planners made $5,000 to $7,500 per event, compared to 11 percent of planners who actually earned that amount. Clients think planners make an average of $7,197, which is 13 percent higher than what planners report they make.
3. The least preferred pricing model for clients is a markup (score of 42). However planners utilize this model to a much higher degree (score of 72).
4. Planners who list "Strategy" as one of their key reasons for being hired need to do a better job of explaining that to their clients, as that is the one area clients placed a significantly lower value on than planners did.
The report breaks down hourly rates, annual compensation, profit per event, and other data by region, years of experience, and whether planners work out of their homes or an office. The report findings are available for download as a white paper or a video presentation.
E.L.I. will also conduct a webinar to discuss these findings at 1 p.m. EST on February 12.
Howard Givner is the executive director of the Event Leadership Institute.
Disclosure: BizBash is an investor in the Event Leadership Institute.