Guest Column: How to Boost Your Event's R.O.I.
Here are four ways to increase return on investment and measure the success of an event.
May 29, 2013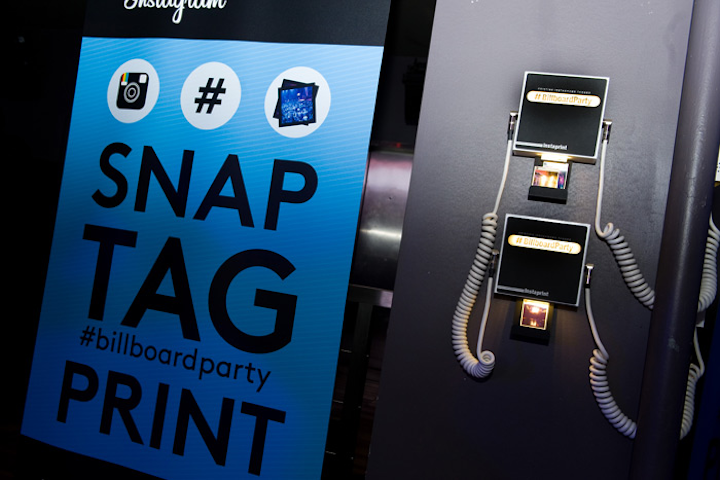 Photo: Courtesy of Track Marketing Group
Alex Frias (@iamalexfrias) is the president and co-founder of New York-based experiential agency Track Marketing Group, working with clients such as PepsiCo, Billboard magazine, and Vevo.
Return on investment, otherwise known as R.O.I. Brands demand it and event marketers preach it in their new business pitches. Until very recently, event success could be simply measured by overall attendance or how smooth the production went. But today, especially with the rise in social media platforms and other forms of digital engagement, organizations are looking at a much deeper, complicated set of analytics and tools to define success both internally and externally.
With that in mind, here are four ways to boost an event's R.O.I.
1. Set objectives
As an event producer, one of the most frustrating aspects of the client-agency relationship for me is establishing and agreeing upon measurable (and realistic) objectives for an event strategy up front. But, I find asking these key questions during the planning stages helps define what will later be evaluated, sets the stage for the on-site execution strategy, and can provide the reason why you might need a bigger budget for the next event:
Who is the target audience? Press, media, influencer? General consumer? Multicultural demographic? B-to-B consumer?
What are the digital components to the event and who will handle them? From email marketing campaigns to dedicated micro sites, mobile apps, and social media initiatives, R.O.I. is key in the planning of an event's digital strategy.
When will the results be analyzed? Marketers need to consider immediate as well as long-term R.O.I., and knowing when data will be evaluated—whether it's in real time or not—will establish what can be measured.
How can producers and internal marketers combine efforts to amplify what everyone is doing? Let the digital guys talk with the production team and give the creatives the confidence to be, well, creative. Too often I've seen clients whose left arm doesn't communicate with the right arm and the final consumer product suffers because of it.
2. Amplify social efforts
Social amplification is one of the hottest buzzwords right now, but too often social media is tacked onto event strategies and thematics after the fact. Marketers have to work on making events what I call "social by design," a way to blend the live event experience with social conversation from day one in the planning process.
For example, Heineken recently launched its new Star Bottle with an event in New York and took the idea of social by design and implemented it from top to bottom starting with the name of the campaign and thus the event. Leveraging an unbranded social hashtag, #ArriveBig, as the event name, the beer brand gave its consumers the social authority to champion its brand message in an organic and individually relevant manner.
3. Provide the tools
In the age of R.F.I.D. and N.F.C. technologies, planners and producers are pushed to employ the latest (although not always greatest) in engagement technologies and technical production. What I've learned is that it's better to keep it simple and provide attendees with tools that are relevant.
Wi-Fi: Go ahead and add a "do not delete" note next to this line item in the budget as wireless connectivity is now an expected part of the consumer experience.
Power: Like it or not, it's a mobile age and power is needed to charge phones, tablets, and laptops. That means events, from concerts to B-to-B conferences, must have readily accessible power and charging areas for event-goers.
Socially enabled consumer engagement: Photo booths, video confessionals, and digital graffiti walls are all fun activations and allow event-goers to share their on-site experiences with their friends on the go. Now that's real R.O.I.
4. Build in commerce
Part of the equation in measuring an event's R.O.I. is determining the immediate sales and revenue potential. The intangible elements—PR and social media impressions, in-market buzz, consumer excitement—are always at the forefront of the conversation leading up to the events, yet they are often the most difficult to quantify. In contrast, the most tangible aspects of an event that anyone, be it a sophisticated marketer or a by-the-numbers C.F.O., can understand are sales and commerce.
One of my all-time favorite former clients is Rolling Rock because it had the courage and foresight to create the Rolling Rock Town Fair, the world's first self-liquidating music festival business model more than a decade ago.
Here's how it worked: the brand set aside X amount of marketing dollars, which was used as the event budget for the annual music festival. Using this budget my company secured all talent and production needs necessary to produce a music festival of this size (more than 50,000 attendees). In turn, the brand sold tickets to the festival and acted much like a concert promoter, taking advantage of all revenue opportunities including ticket sales, food and beverage, and artist merchandise.
The result was an annual music festival with a working budget of more than $3 million that was leveraged by the brand to secure more than 500 million media impressions (and this was before social media became popular) yet a hard-dollar investment of less than $500,000 for the brand because of the final revenue generated on site.
Leveraging hard-dollar marketing expenditures to drive real-world sales and revenue is a win-win situation that can give both the consumer and the organizers instant gratification.
Featured Venues/Suppliers: