9 Tips to Make Your Event Mobile-Friendly
Odds are your guests will arrive with at least one mobile device. Keep these tips in mind to help them make the best use of their smartphones and tablets.
June 13, 2013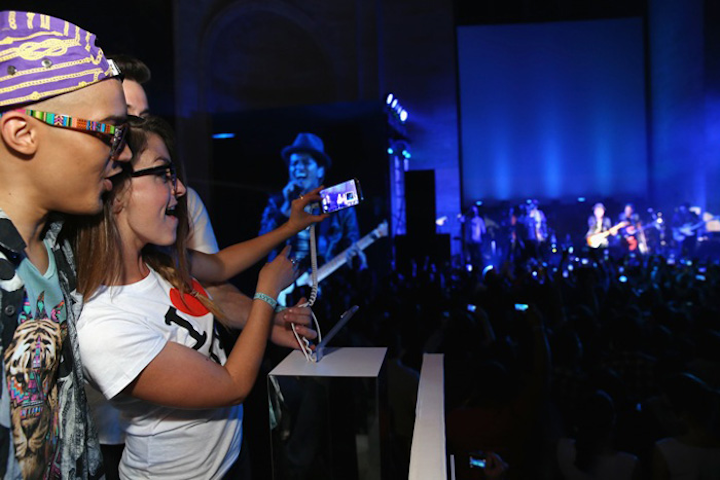 Photo: Theo Wargo/Getty Images for Samsung
The rate of mobile technology adoption continues to increase at a rapid pace. According to ComScore, more than 138 million people in the United States owned smartphones as of April, up seven percent since January. One-third of American adults own a tablet computer, nearly double the figure from just a year ago, according to the Pew Internet & American Life Project. Those statistics are good news for planners, as guests are now able to do things such as access materials (eliminating the need for a printed program), take notes, share content on social media, and network with one another. Here are nine things planners can do to help their guests make the best use of their mobile devices:
1. Provide a fast Wi-Fi network that is free for guests to access.
2. Test the network signal and make sure it's strong in every part of the venue.
3. Share clear instructions on how to access Wi-Fi, including the password if one is required.
4. Create a mobile-optimized Web site or mobile app to share the event's schedule, maps, presentation materials, and other resources. For apps, "give people instructions on specifically how to download and best use it," said Midori Connelly, owner of AVGirl Productions. "And don't focus solely on attendees. It's important that exhibitors, sponsors, and speakers know how to use the app, too."
5. Manage check-in via a bar code or QR code that guests can have on their device.
6. Create comfortable seating areas. "Some people actually use mobile devices to talk to people, and when they do, they like to sit down," said Michelle Bruno, owner of Bruno Group Signature Events. "Seeing hundreds of people in business suits and skirts sprawled out on the floor is a big fail."
7. In education sessions, offer tables or other surfaces for attendees to rest their tablets while taking notes.
8. Make sure there are enough electrical outlets, or set up charging stations.
9. Publicize the event hashtag so guests can easily share content on social networks.
Featured Venues/Suppliers: