Why People Attend Meetings and Conventions
Consider these findings from a recent industry study to maximize attendance at your future meetings and events.
February 17, 2015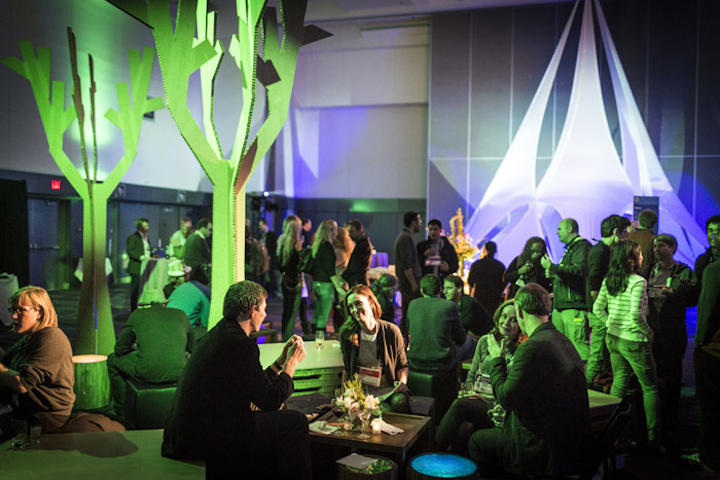 Photo: Bret Hartman
Younger generations are creating a steady pipeline of potential attendees for meetings and exhibitions, but planners need to create opportunities for networking and offer suitable locations and costs to convince them to attend. Those are some of the findings of a recent study conducted by the Experience Institute in collaboration with the International Association of Exhibitions and Events and the Professional Convention Management Association. The study was conducted last fall and results are based on responses from more than 7,000 current and prospective attendees. A second phase of the research is underway at DecisiontoAttend.com and is focused on gathering input from both industry professionals and suppliers.
"What we're trying to do is to identify behaviors," said Mickey Schaefer, founder and C.E.O. of the Experience Institute. "The idea is to come up with a behavioral profile in addition to the normal group profile that is driven by their profession and industry and then target messaging to those types of groups. For example, let's hit the foodies with one message; let's hit the arts people with another; let's hit the outdoor people with another."
The full report from phase one is available from I.A.E.E. and P.C.M.A., but here are some of the findings:
1. The future of face-to-face events looks strong. Nine in 10 respondents are likely to attend conventions—with the younger Gen X and Gen Y generations trending strong at 94 percent. "It's really encouraging to see the young generations have a propensity to learn and a propensity to attend. They aren't going to sit home on their computers," Schaefer said.
2. Content is critical. About nine in 10 respondents indicated education and staying abreast of their profession are important benefits of attending events.
3. Networking is also important. Three-fourths of all respondents cite networking opportunities as a key factor in their decisions on whether to attend. It is most valued by Gen Y millennials, at 84 percent.
4. Destination matters. More than 80 percent of respondents indicated the location of an event factors into their decisions on whether to attend.
5. Interacting face-to-face is valued more than interacting online. Nearly three-fourths of all respondents indicated the opportunity for social interaction is an important or very important benefit of attending, yet only 40 percent rated social media engagement as important or very important. "They go to these meetings to be with people like them. And they want to socialize with people like them, Schaefer said. "So what type of settings do we need to create pre, during, and post to fuel getting together?"
6. Online information about the destination impacts attendance decisions. Seven in 10 of respondents will search local websites to research the destination, and about half will search social media and review sites to learn what others are saying about the destination experience.
7. Attendees add value after the event. About half are likely to extend their stay, turn it into a vacation, and bring someone with them. "It will be really interesting if we can start quantifying that and determining the behavioral profile—if that meeting professional knew how many are checking out of the block and maybe staying somewhere else for a couple days," Schaefer said. "They don't know that right now, so they don't really know the true value of that meeting to the city, which would hopefully help them with their negotiating."
8. Repeat attendance is largely driven by a positive experience. It can also generate recommendations to others: more than 80 percent of respondents indicated they would recommend the event and the destination if the experience met or exceeded their expectations. "The sale isn't made when the convention is booked, the sale is made when the convention is over, because they're going to be talking," Schaefer said.
9. Nearly three-fourths of respondents said the decision on whether to attend is theirs to make.
10. Barriers to attendance are cost, time, and the appeal of the destination. The cost of an event is the top barrier, followed by lack of time to get away and  the desirability of the location.
11. Discounts or subsidies may help convince people to attend. Nearly 60 percent of respondents selected discounts as the top thing that would convince them, but that number jumped to 77 percent for the subset of Gen Y millennials.
12. Cost is the top reason people choose to stay outside the room block.