How to Put a Local Spin on a National Event
How the Washington Business Journal put its own mark on its company's national Book of Lists event series.
February 3, 2015
The Washington Business Journal hosts one of the largest Book of Lists parties in the nation to celebrate the annual publication that chronicles the top executives at companies in the Washington area in fields from healthcare to real estate. The publication is just one of 44 owned by parent company American City Business Journals. With the majority of its sister companies hosting their own versions of the Book of Lists party, how does Washington stand out?
"We have the largest guest count compared to other markets," said event manager Whitney Suntum, adding that the 1,000-person event on Thursday evening had sold out. "Our decor stands out every year, and it's become known around town as the best networking event."
Every summer the event managers from each publication meet for a three-day conference to share ideas, tips, and lessons learned from their markets. Suntum walked away from the 2014 conference in Charlotte, North Carolina, with two new elements for Thursday's event: hashtag promotions for social media traffic and new methods for email marketing.
"We're trying different ways to market our event through email blast," Suntum said. "Whether by changing the subject line or adding videos in the email, there are new ways to reach new audiences." An example of one such email promotion had the subject line "Have you met James?" referencing the newly named Washington publisher James MacGregor. Inside the email, a video from MacGregor played inviting recipients to meet him in person at the event and shake his hand. 
The result? Attendance at the event, held at the National Building Museum, made it the most well-attended event in the Book of Lists series. Boston, San Francisco, and Atlanta also draw large crowds, ranging from 700 to 900 people. With no set directions from its parent company for the style of the event series, each market takes a slightly different approach with some only hosting C.E.O.s or restricting the event companies included in the publication. Washington further stands out with the open-to-the-public format that encourages networking across all professional levels.
Syzygy Events International and Ridgewells Catering set the scene for guests inside the museum's grand foyer. Drapes between the perimeter columns enclosed the 26,000-square-foot space and brought a more intimate ambiance to the large event. Taking a cue from the cover of this year's publication, which showed a ballerina in front of the Lincoln Memorial, Syzygy designed multiple vignettes attributed to the arts and Ridgewells set up artistic food stations and displays.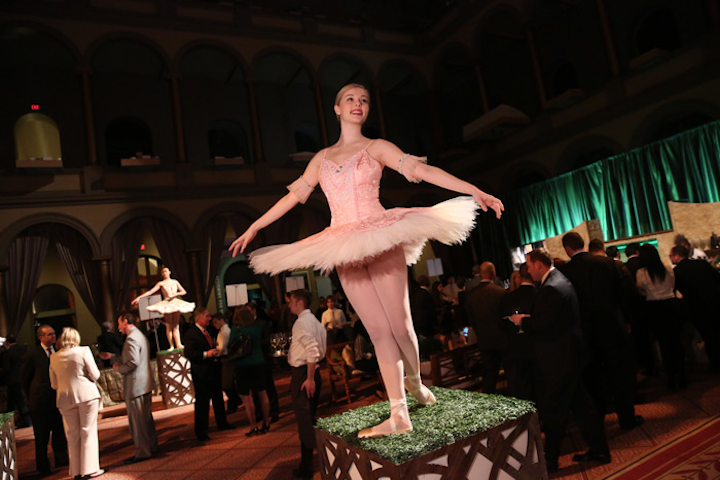 Photo: Courtesy of the Washington Business Journal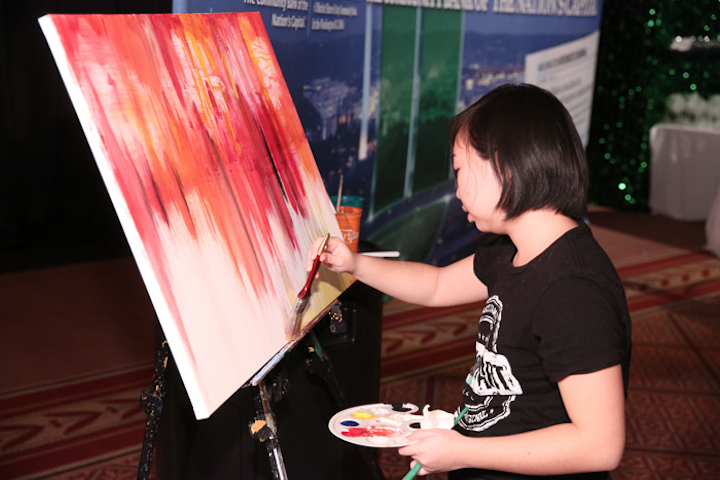 Photo: Courtesy of the Washington Business Journal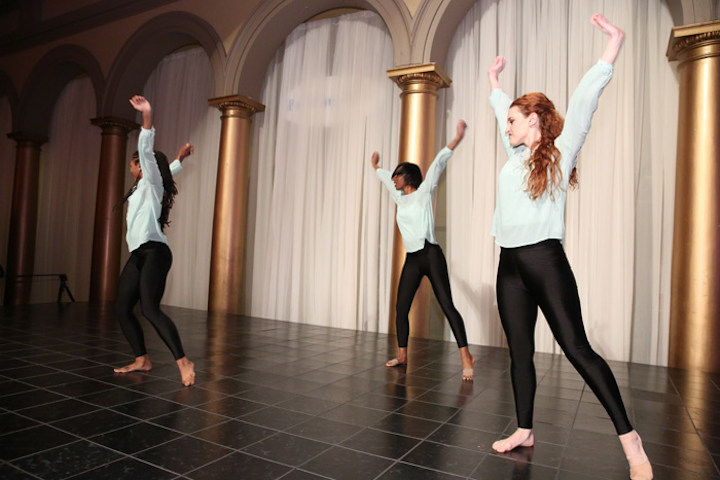 Photo: Courtesy of the Washington Business Journal
Featured Venues/Suppliers: